McCownGordon Construction Headquarters Garners Citation Award for Design Excellence

To conclude the 2021 awards season,
McCownGordon Construction Headquarters
earned a Citation Award during AIA Kansas City's Design Excellence awards ceremony. Completed in 2019, the project is the result of a close collaboration between Helix and our partners at
McCownGordon
.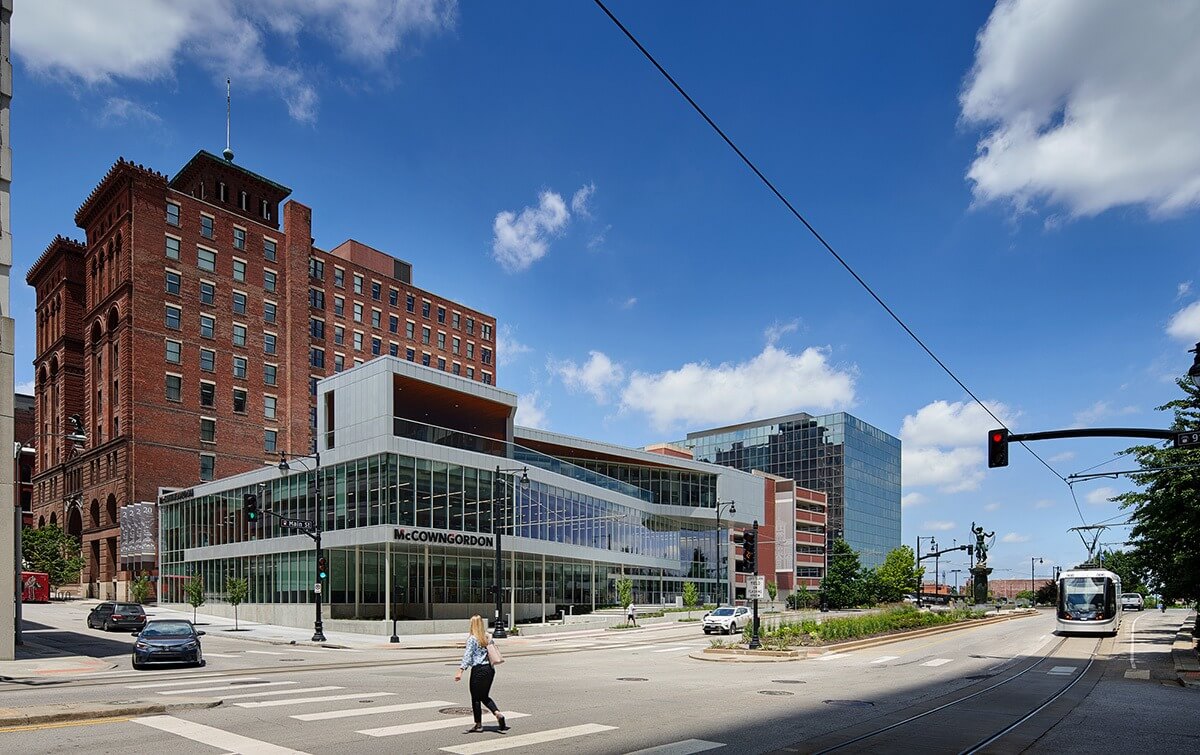 Bursting at the seams within their existing building, McCownGordon knew that they needed to revamp their workplace. Previous explorations into a renovation of their current space fell short of providing the space that they needed, as well as strengthening their presence in the community and creating the ultimate amenity for their associates. McCownGordon purchased a vacant building on the corner of 9th and Main, one of downtown's busiest intersections.
The jury was struck by the significant effort to transform a vacant building into a progressive workplace for McCownGordon's 250 associates. Although the building was taken down to its structure in key areas, 75 percent of the building was reused and more than 10,000 SF of space was added via cantilevered second and third floors.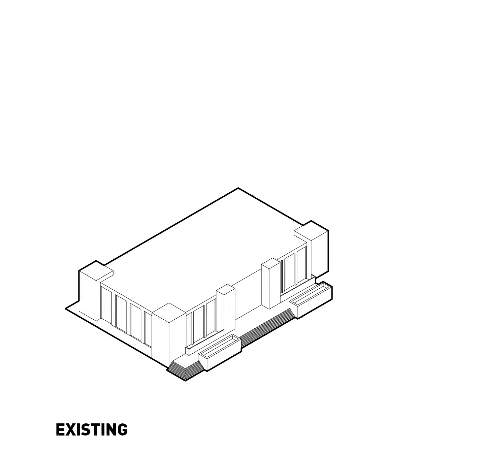 "It's an incredible example of adaptive reuse. The design team stripped a mostly opaque facade off an existing building, seemed to push and pull floorplates in and out, really blurring the line between the interior space and the active urban environment on what looks like a busy intersection."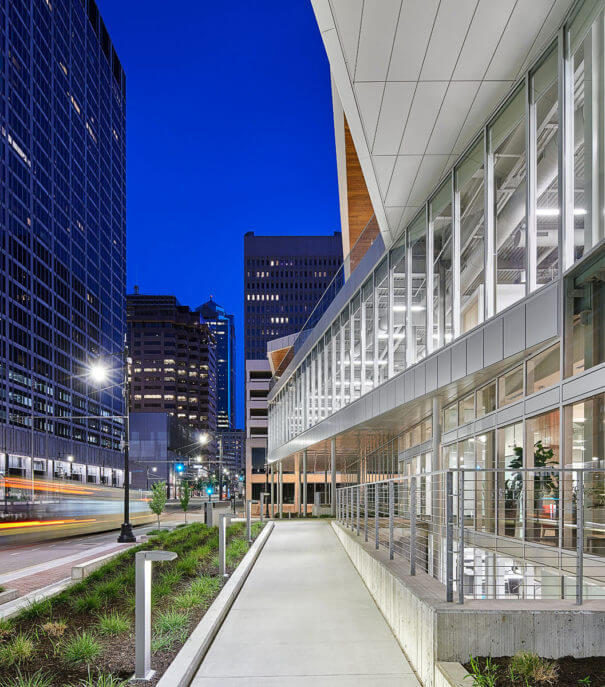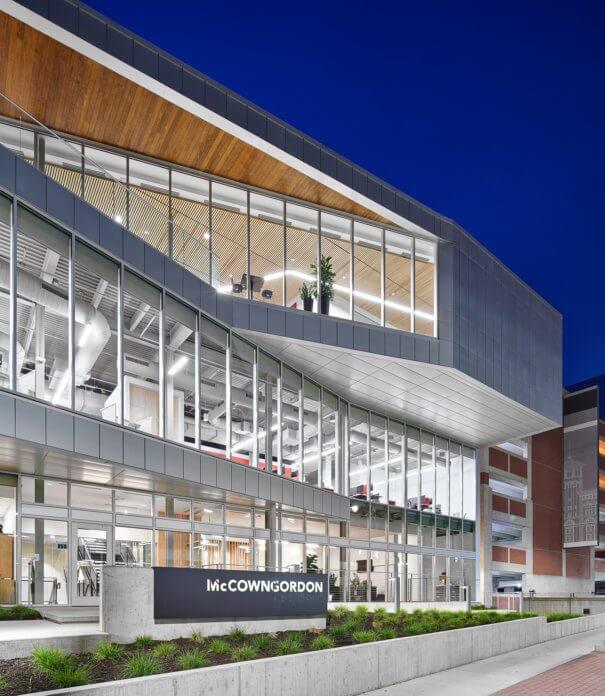 McCownGordon's new headquarters reflects the company's values of integrity, performance, and relationships:
Integrity: Executives are located on the main floor, maintaining transparency and community. Furthermore, the space was intended to celebrate every employee, whose dedication never goes unappreciated.

Performance: The building emphasizes employee wellness, shown through the use of natural daylight, a central staircase that connects the entire team, and McCownGordon's commitment to sustainability.

Relationships: Strengthening relationships within the company led to the strengthening of relationships externally. The company is committed to the city they work in, choosing to reinvigorate the site of their new headquarters.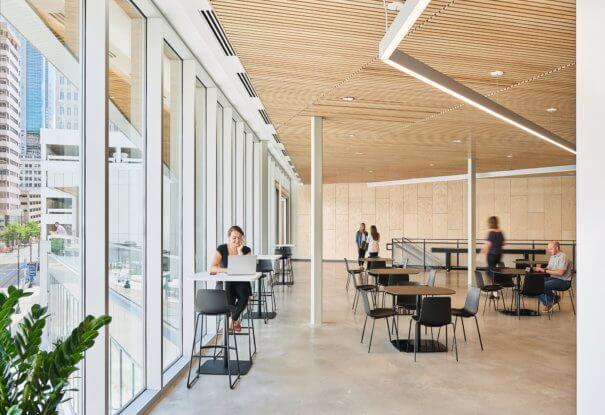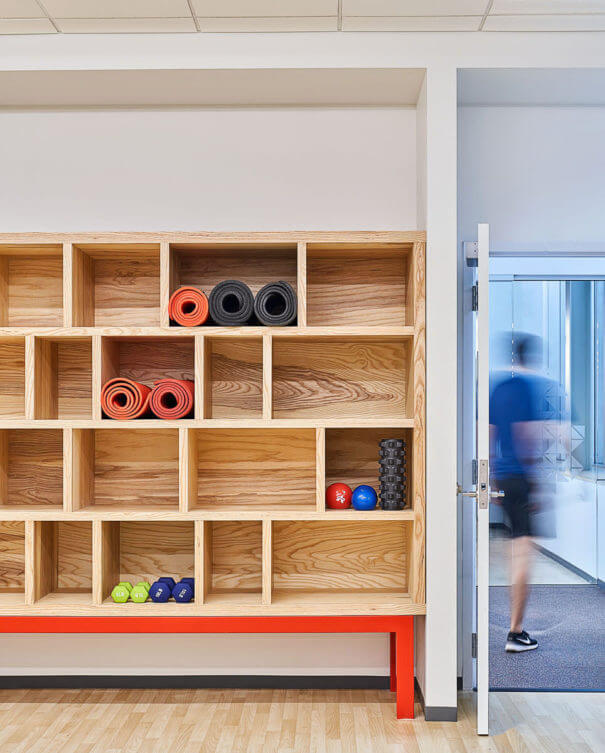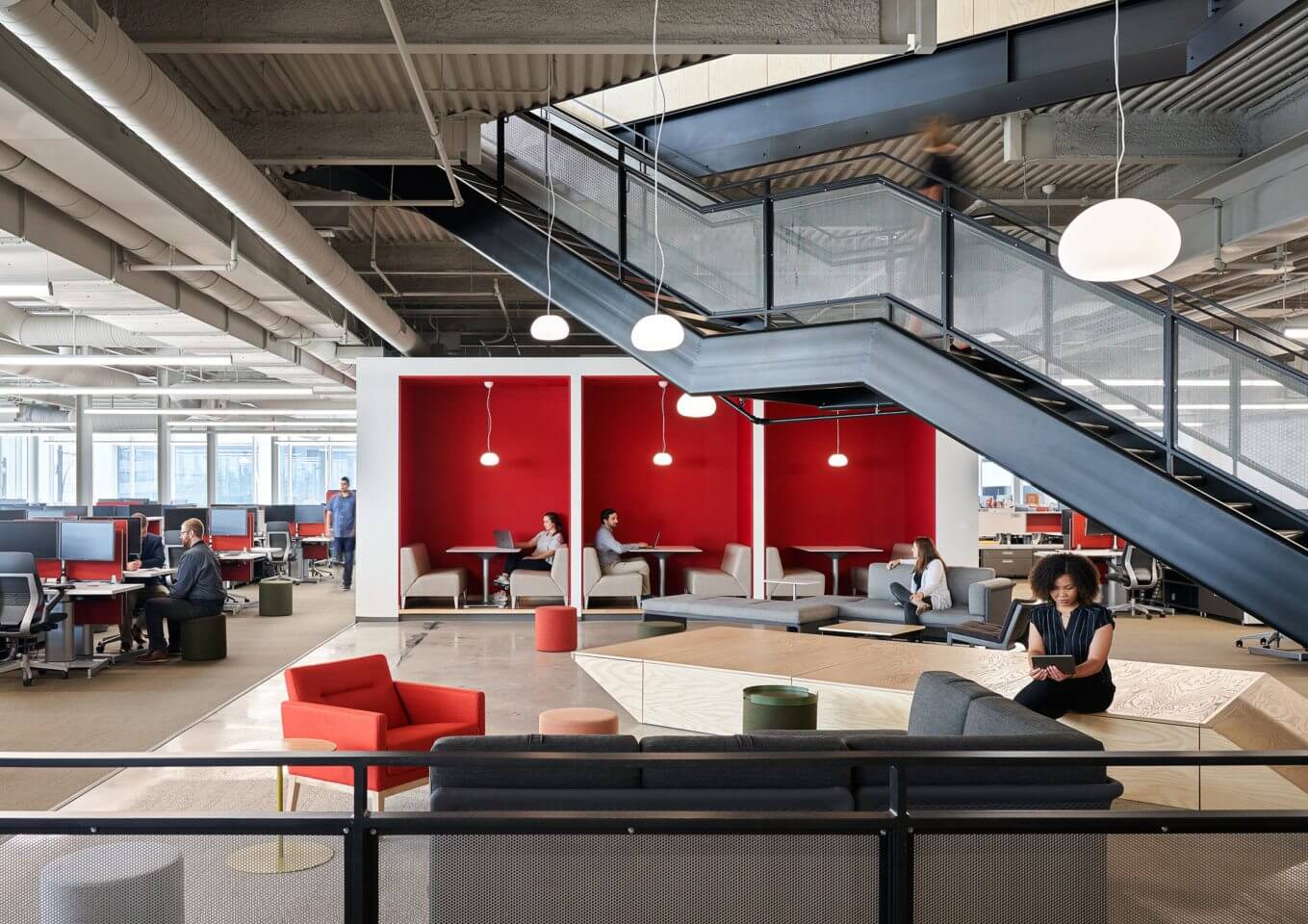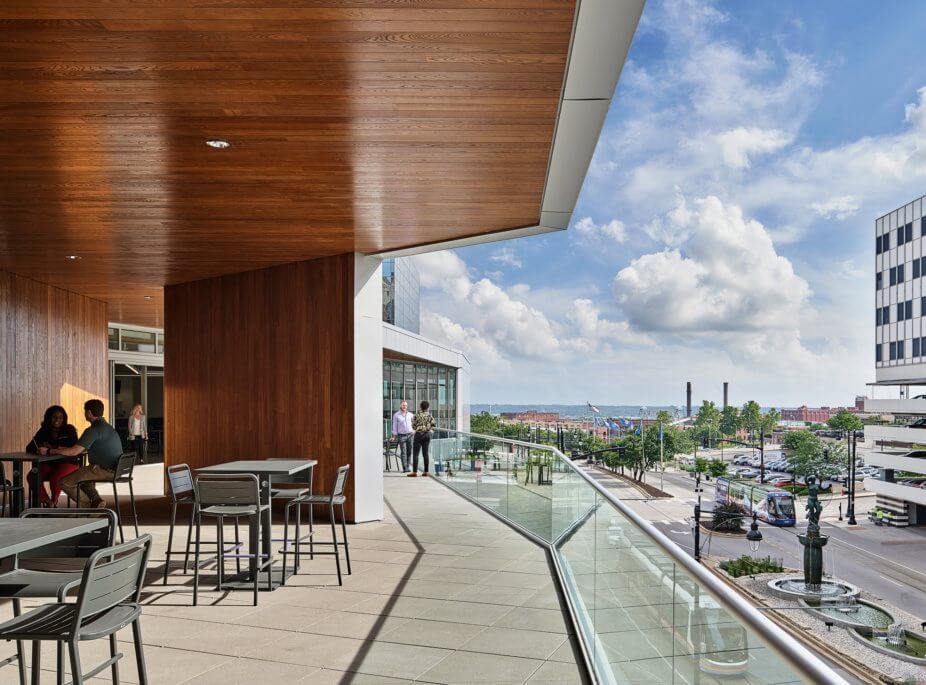 "We really think this project anticipated this COVID and post-COVID environment by creating outdoor workspace — not just space to step away from work, but really an extension of the workspace outside, onto an outdoor open roof deck."