What is Your Creative Spark?

On Friday night, Helix hosted the design debut of Kansas City Young Audiences' new location in Midtown Kansas City. The evening featured good food, great friends and performances from the true inspiration behind the project – the talented KCYA students. These young artists filled our office with music and covered our whiteboards with murals, demonstrating first hand the impact that KCYA has had in shaping their creative spirit.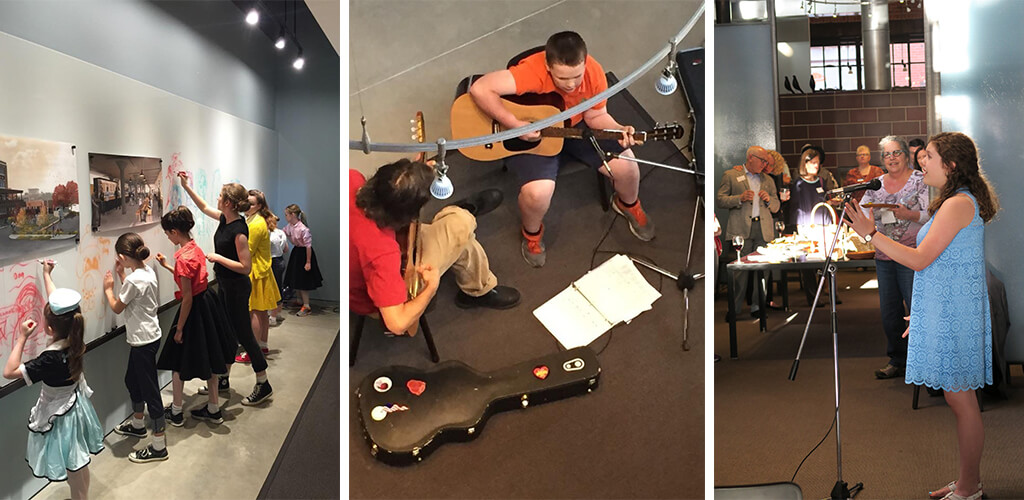 As an organization that has an unwavering commitment to arts education, KCYA believes that every child deserves the creative spark that the arts ignite – we couldn't agree more. For fun, we asked guests (kids and adults, alike) to share their own creative spark that inspired their passion for the arts. The responses ranged from people, to places and experiences.
"My grandma – the very best storyteller ever!"
"I played the brown cow in the first grade play and fell in love with performing"
"My father who showed me how to build, construct and schedule with Legos, then wood tree houses, then houses"
"Dancing in my underwear to Tchaikovsky's 1812 overture as a toddler"
"My elementary school art teacher, who is still one of my greatest inspirations."
"I saw the Wizard of Oz at Starlight when I was 6 and knew that I wanted to be on stage"
We are unbelievably proud that the building we are designing will help KCYA expand their programming and their reach so that they can nurture the creative spark in even more children throughout Kansas City.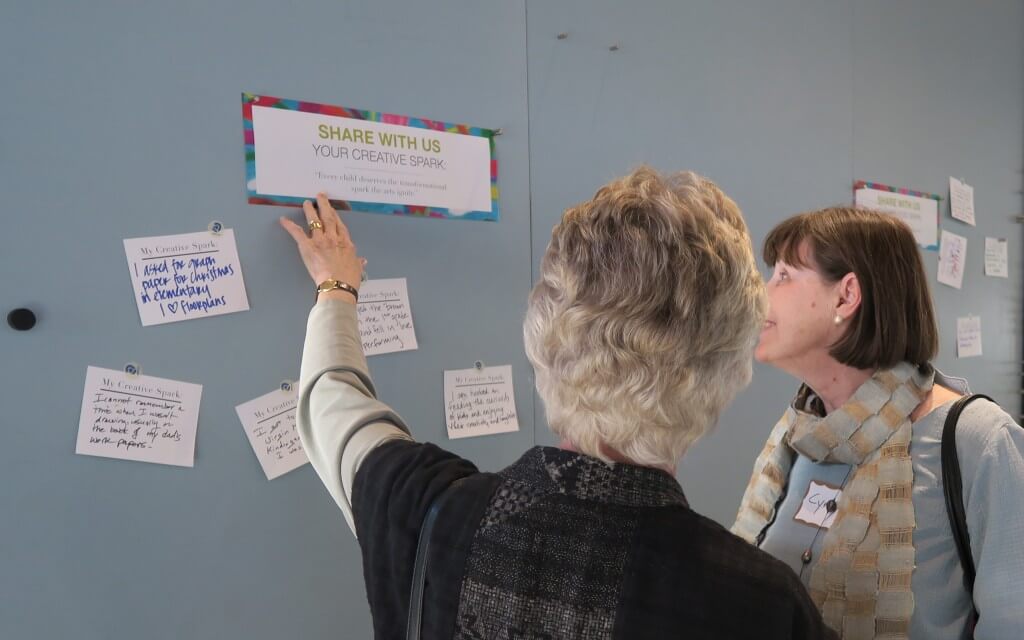 KCYA purchased and will be renovating the building at 3732 Main Street in the heart of Midtown Kansas City to be the organization's first permanent home in its 55 years in operation. The building's location offers increased visibility, a central location for youths across the metro and the opportunity to build upon the continued revitalization happening along Main Street.
"Our new location will enable us to further our mission of providing transformational arts experiences to children from across the city, particularly children in the urban community" said Qiana Thomason, KCYA Board President.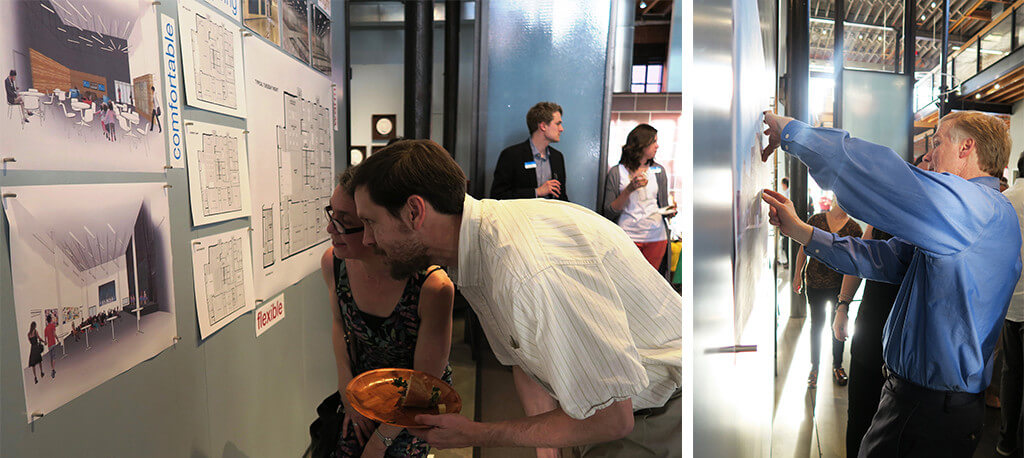 The design for the 18,000 sq. ft. space was on display for guests at Friday's event. It features a flexible interior environment that will serve the educational, workplace, event and performance functions of the organization. The new space will include dance studios, a multi-purpose classroom for art and theatre classes, a mixed-use performance and event space as well as offices for the staff.
"Purchasing a new home for KCYA is very exciting, but more importantly this new home will allow us to engage more children in the arts, providing them with opportunities to discover new ways of seeing things and expressing themselves. We are looking forward to the day when our home is filled with children singing, dancing, acting, drawing and creating," said Martin English, KCYA Executive Director.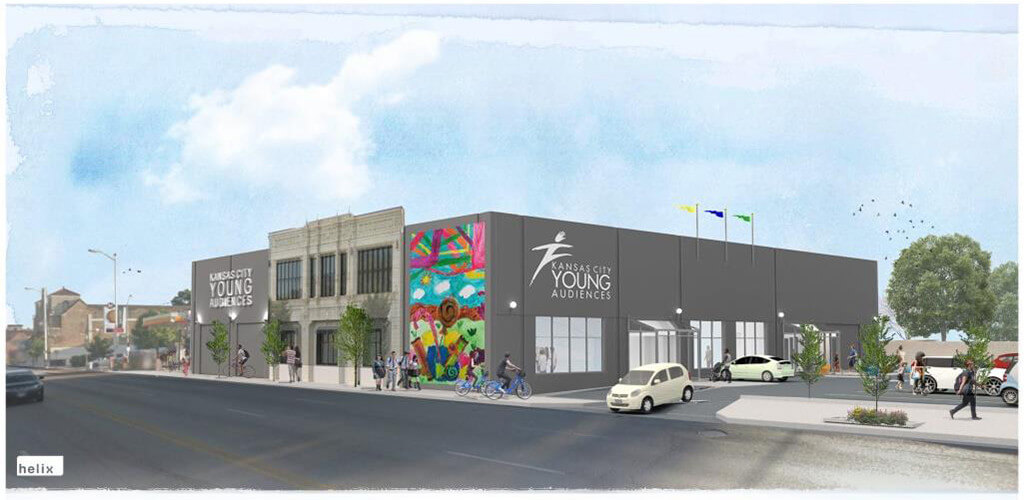 Construction is anticipated to begin in July and KCYA will move into the new space by the end of 2016. The first acting, dance and music classes will begin in early 2017. McCown Gordon Construction is providing construction management services.
The Kansas City Star and KCUR recently published great articles on the project and we look forward to sharing updates on this transformative project as it moves forward.
More information on KCYA and their mission to engage all youth in the arts, promote creativity, and inspire success in education can be found on their website.