Designing Spaces that Nurture the Arts: Renovation of the Olson Performing Arts Center for the KCRep & UMKC

There is a reason that Kansas City consistently ranks among the top cities in the country for the arts; as a city, we invest in the people and places that are nurturing creative talent. At Helix, we are proud that we have been able to work with some of the city's top arts and cultural organizations to create spaces that inspire, serve and engage patrons and artists alike.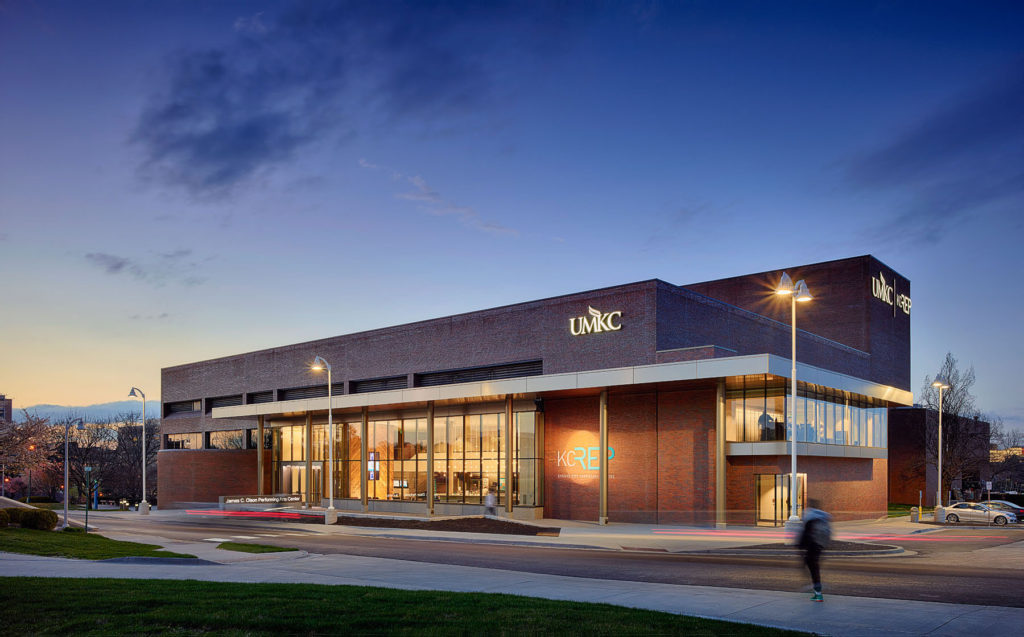 Recently, this includes the $6.5 million renovation and expansion of the James C. Olson Performing Arts Center for the Kansas City Repertory Theatre and the University of Missouri – Kansas City (UMKC). Located on the UMKC campus, the newly renovated building gives both organizations a home that showcases the talented artists that it serves.
"We've really made it into one of the most beautiful (regional) theaters, from what had been a really dated 1979 building," Eric Rosen, the Kansas City Rep's artistic director shared with KCUR at the building's ribbon cutting. "Now we have a building that matches the quality and caliber of of the national work that we put on our stage here at Spencer."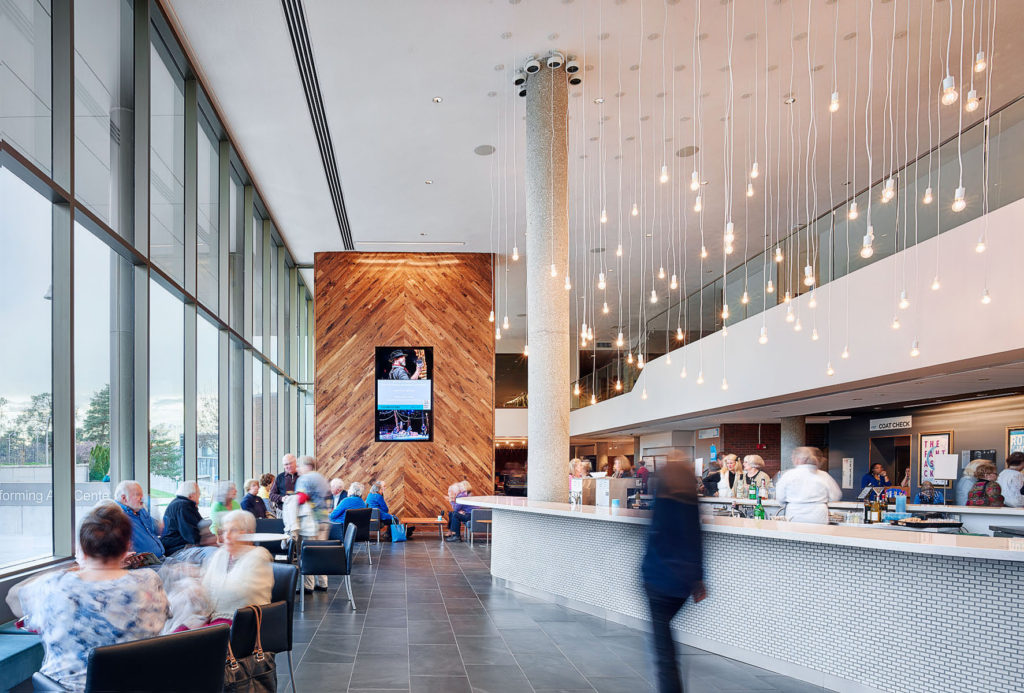 The Helix design team placed a strong emphasis on not only technical needs for the theatre itself, but the overall patron experience. The renovation included an expansion of the lobby, substantial improvements to the Spencer Theatre performance space, an expanded patron lounge, new ADA compliant restrooms and expanded concessions.
If you haven't been to a performance in the new space yet, here's a sneak peak at the transformation.
Improvements within the performance space, including a new stage, lighting, acoustics and seats, enhance the experience for both patrons and performers.
The expanded lobby features a centrally located bar, a variety of seating options and additional space for patrons to socialize before shows and during intermission.
Exterior renovations and the expanded lobby creates a stronger identity for UMKC and the KCRep while enhancing the building's presence on campus.
The outcome is an environment that celebrates the arts while setting the stage for an experience that is much more than just a show. We highly recommend experiencing the space yourself at an upcoming performance. The KCRep's 2016-2017 season starts September 9 with "Evita." UMKC's theatre department posts their full season of shows on their website.
Photography by Michael Robinson.