KCPD Renovation + Expansion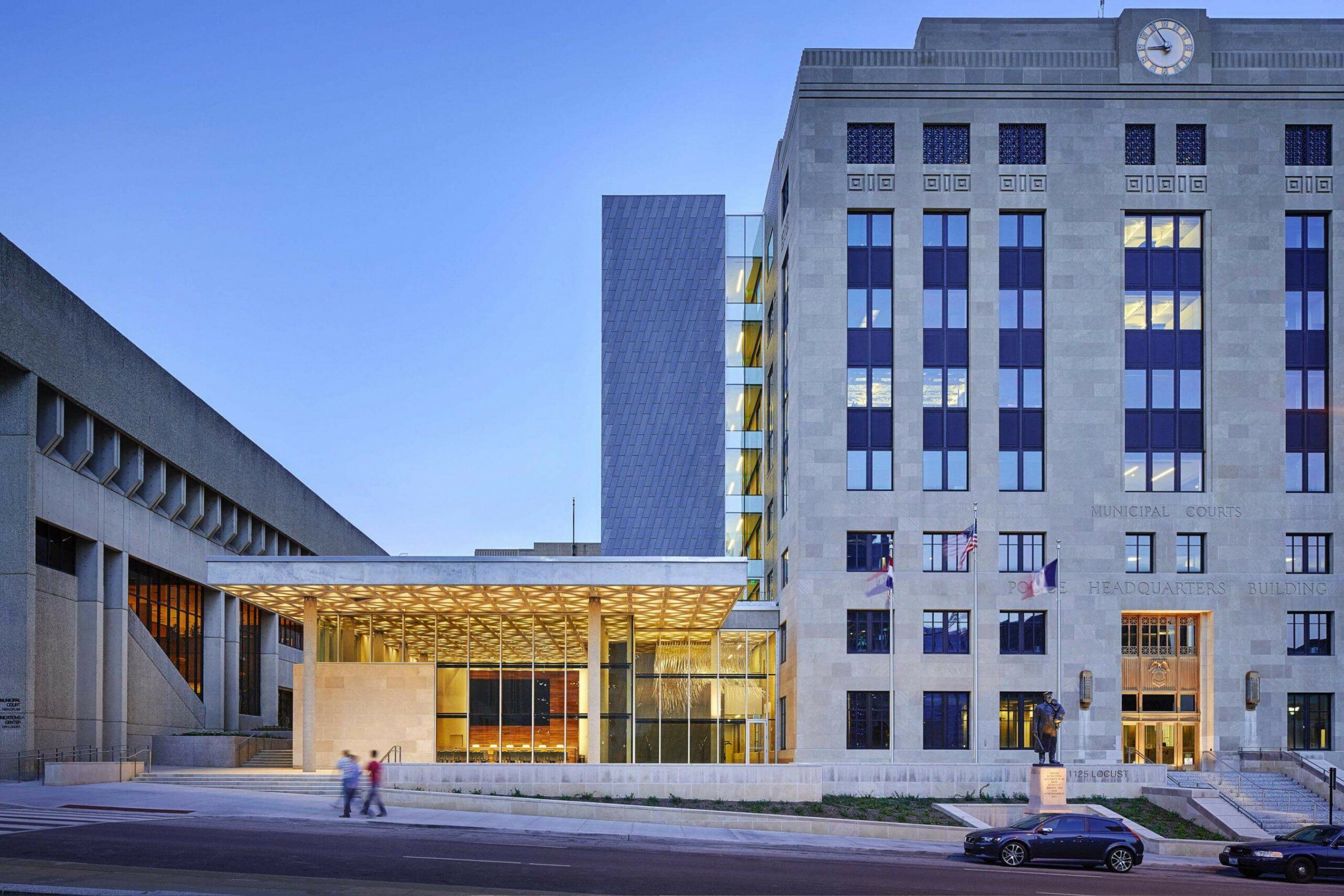 Helix had the privilege of working with the Kansas City Police Department and City of Kansas City, Missouri on the recent renovation and expansion of their downtown Police Headquarters. The renovation was designed to re-position the facility for another 70-years of service to the community, and to do so while respecting the character of the historic structure.
An important goal of this project was to increase transparency and expand Police interaction with the community. This involved extensive changes to the first floor including a monumental public lobby, unobtrusive security, and the addition of a large community meeting space.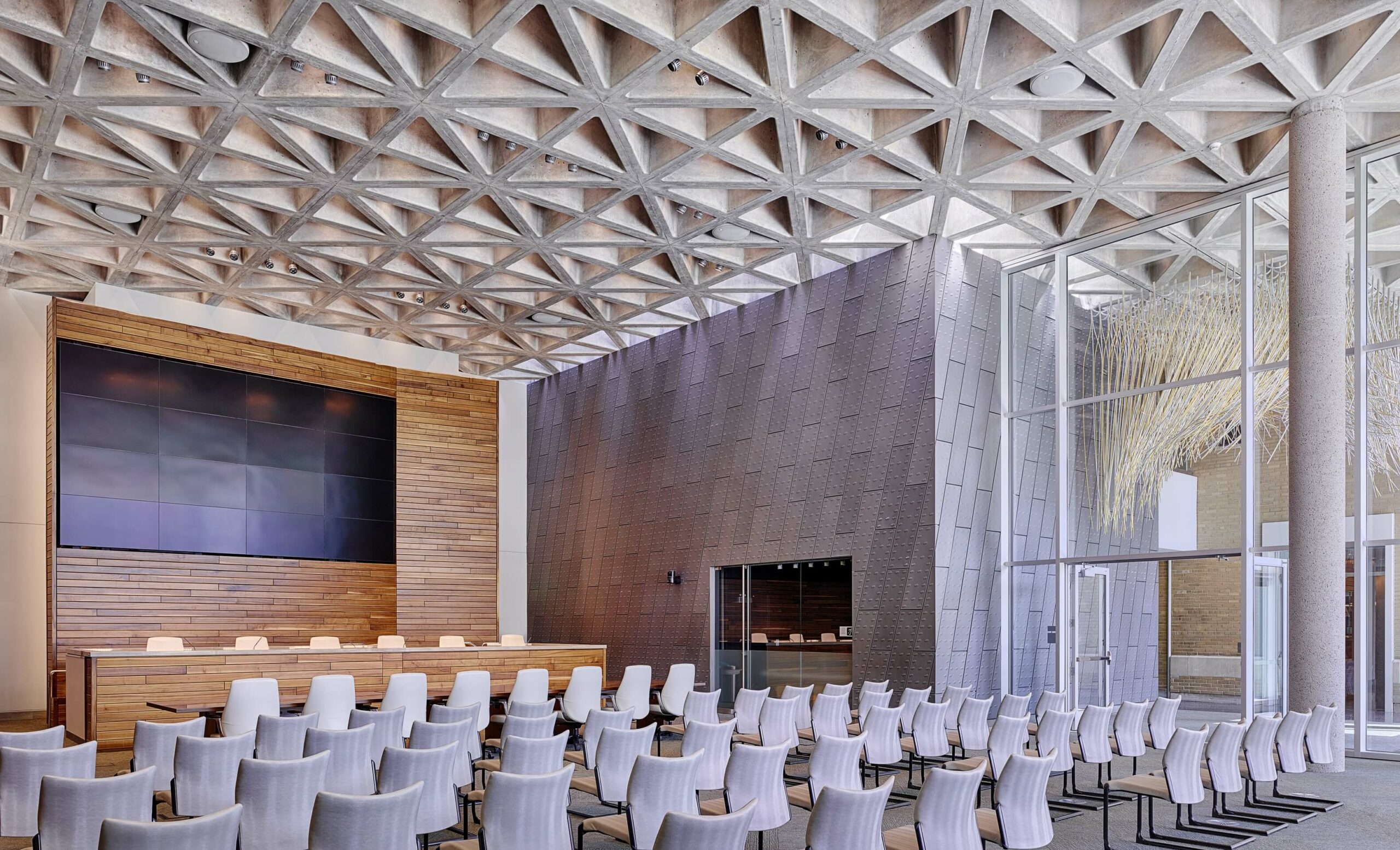 Beyond addressing space requirements, the Police Department wanted to create a welcoming first impression for visitors, and a facility suited for collaboration, efficiency, team-building, and celebration. Central to the design, too, was the need to communicate the Department's rich history of community service. The new addition on the ground floor allows the public to engage in the Board of Police Commissioners meetings and serves as a venue for Police community outreach programming.
The renovation addresses many years of deferred maintenance and features energy saving and water conservation strategies. Increased indoor air quality, natural light, and accessible routes provide a modern workplace for the Police and equal access for the public.
The project scope also included repairing the core and shell of the building – including exterior masonry restoration, building envelope improvements, window and roof replacement, streetscape design and systems upgrades. The systems upgrades are housed in an addition to the north of the historic structure, which increased useable space within the historic structure.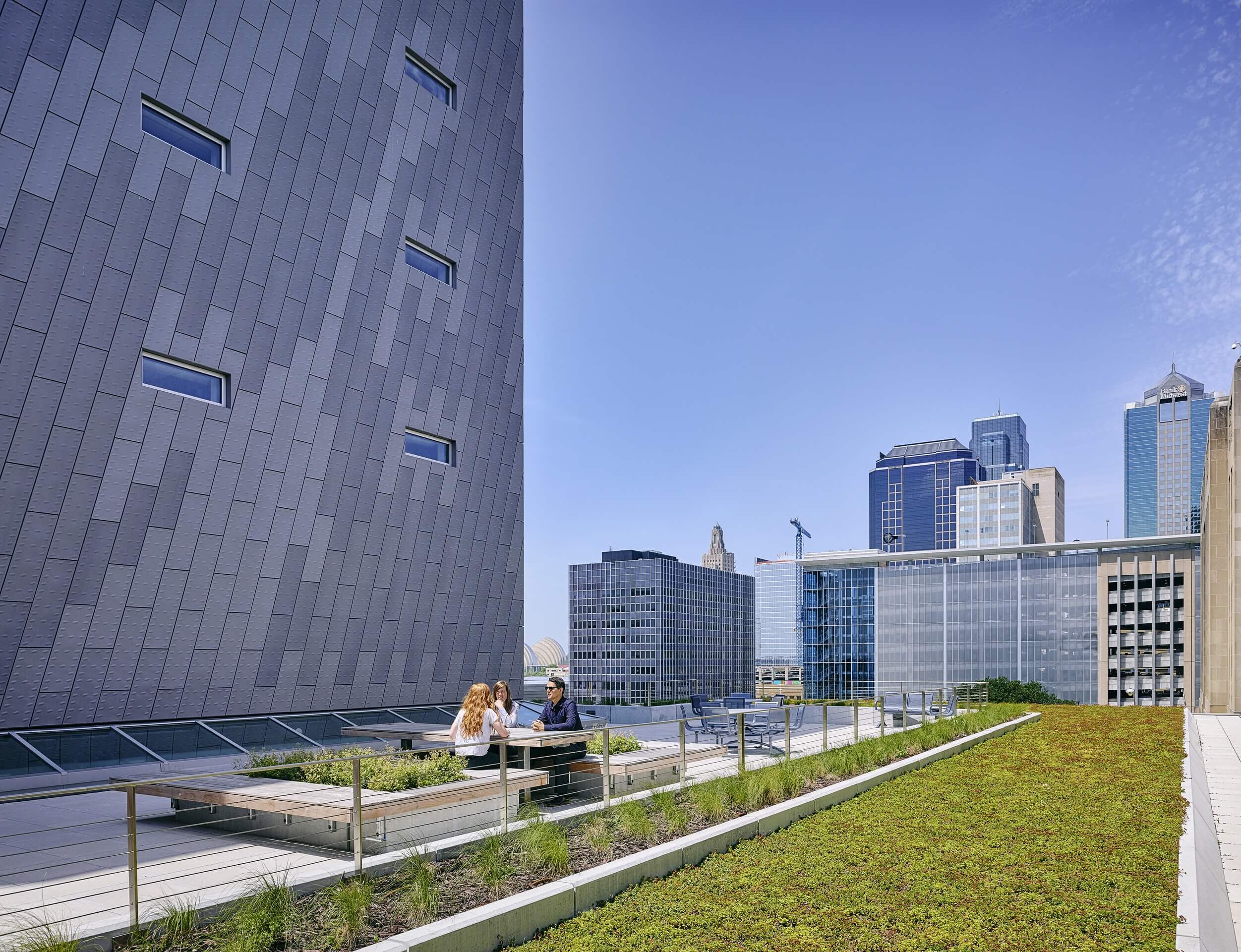 The city's commitment to LEED guided design decisions toward sustainable solutions. Anticipated to receive LEED Gold certification, sustainability features include: re-use of existing building materials, integration of efficient HVAC systems, low-flow plumbing fixtures, daylighting and efficient lighting, and a green roof.
Images by Micheal Robinson Photography