Kansas City Police Department Builds Community Through New Leon Mercer Jordan Campus

The Leon Mercer Jordan Campus, located at the corner of 27th and Prospect, serves as so much more than the East Patrol Division Station for Kansas City Police Department and the new Regional Crime Lab. The new campus, completed in spring 2016, is already having an impact for neighboring citizens by integrating spaces that foster relationships between KCPD and residents.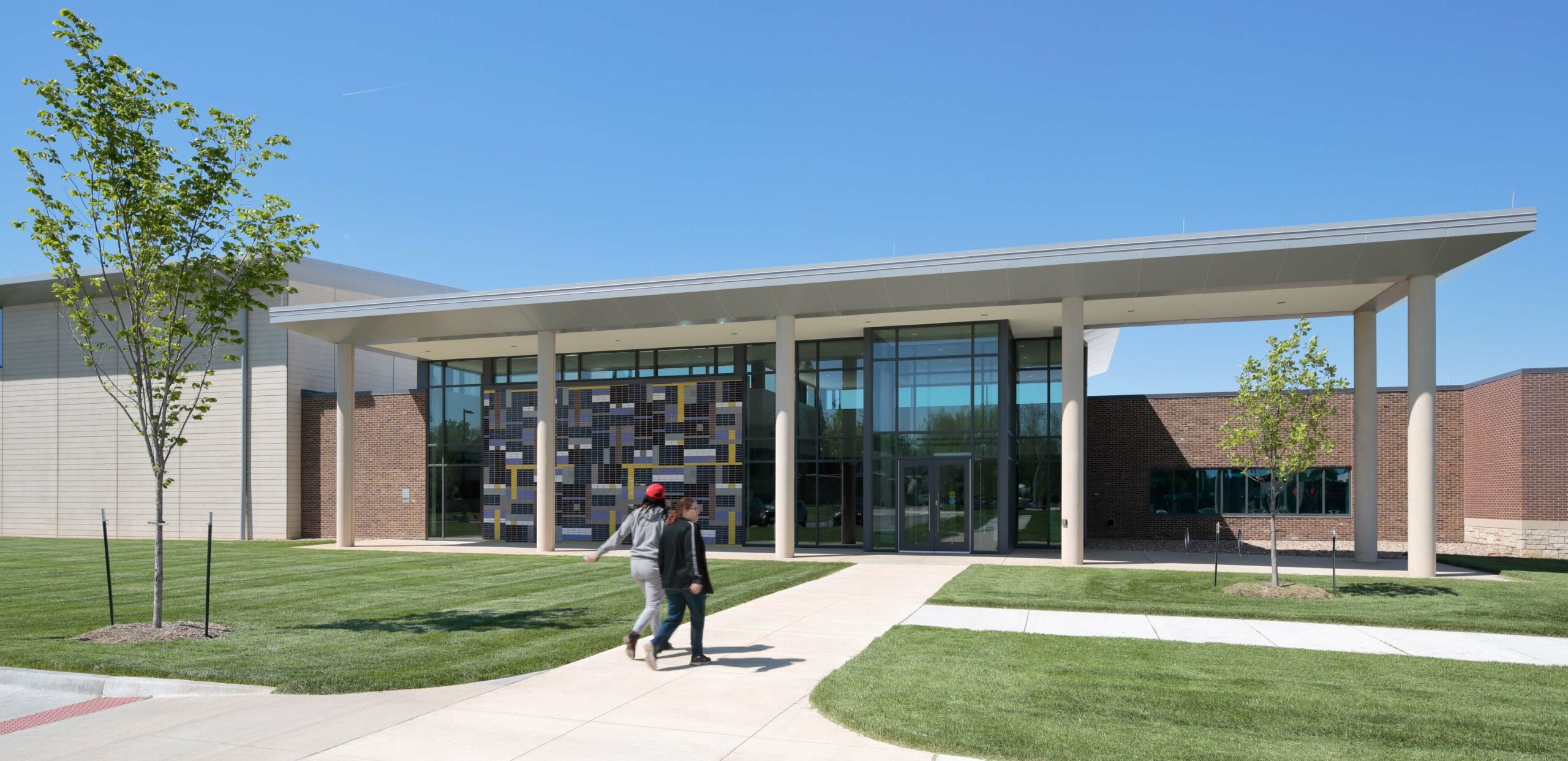 The campus represents an unprecedented investment in the Third District of Kansas City, Missouri, which since it's opening has encouraged further development in the neighborhood and made a difference in the lives of many. The East Patrol Division Station houses a large community room, computer access lab and gymnasium specifically designed for public use – the vision of Police Chief Darryl Forté.
"It's not just a police station. It's a place where people can gather — where they can do homework, play a game of basketball or have a neighborhood meeting in a safe and supportive environment." Chief Forté told the Kansas City Star.
For one youth basketball team, that meant a dream come true. The team of 8th graders were able to move from an outdated half-court practice space into a brand new facility (not to mention a full-court all to themselves!) The community room is already being used in so many ways, most recently book club meetings and a veteran breakfast.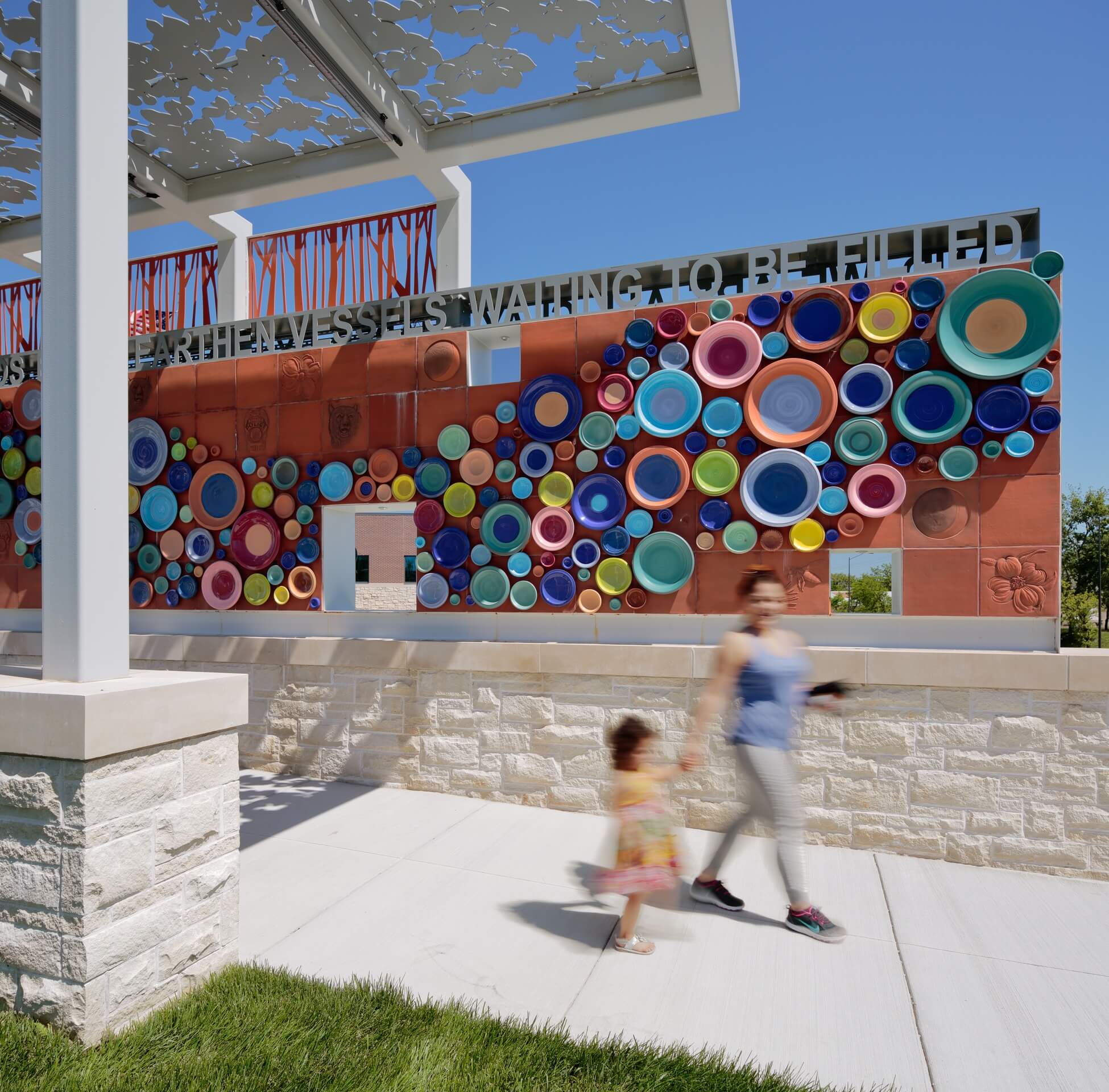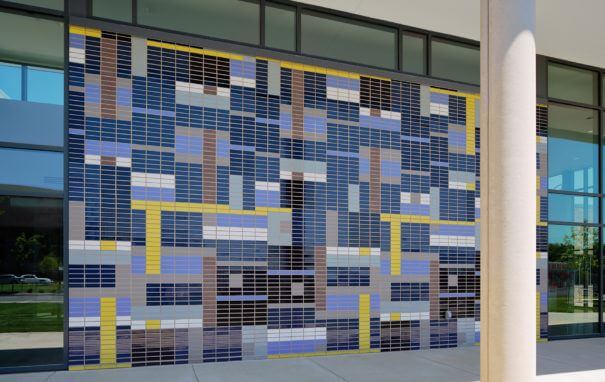 The design also incorporated several art pieces, two of which are located at the entrances of both the East Patrol Division Station and the Crime Lab facilities. The installations are architectural interpretations of artwork created by local artist Sonie Joi Thompson-Ruffin. The pieces, called Community Dignity (shown above right) and iNeema (located on the Crime Lab building), are inspired by American and African culture. Helix worked with Mrs. Ruffin to incorporate her art into the detailing of two glazed masonry feature walls, creating a visual of "quilts" on the front porches of these two campus buildings.
The large stand-alone piece outside the main public entrance of East Patrol Division Station is a result of Kansas City's One Percent for Art program; artist David Dahlquist involved local youths and neighbors in its creation (shown above left).
"It's asking the community to be invested in it," artist David Dahlquist said in a press release put out by ArtsTech – a nonprofit organization dedicated to bettering young people through arts and technical education. "The piece is about something peaceful, contemplative."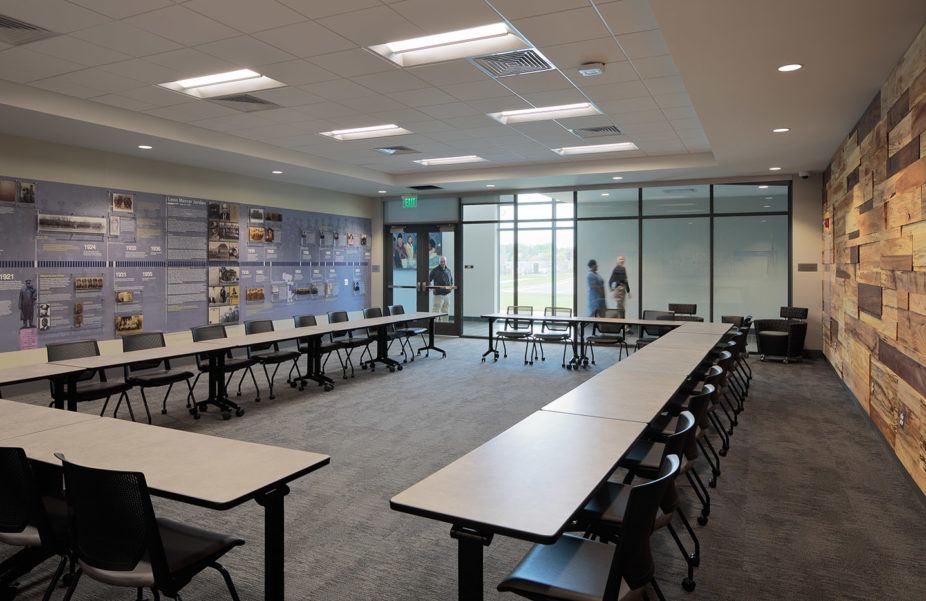 Left: Large community room features a wooden wall made from trees harvested on the site of the building; the opposite wall displays a timeline highlighting the history of African-American police officers. The exhibit was designed by Dimensional Innovations.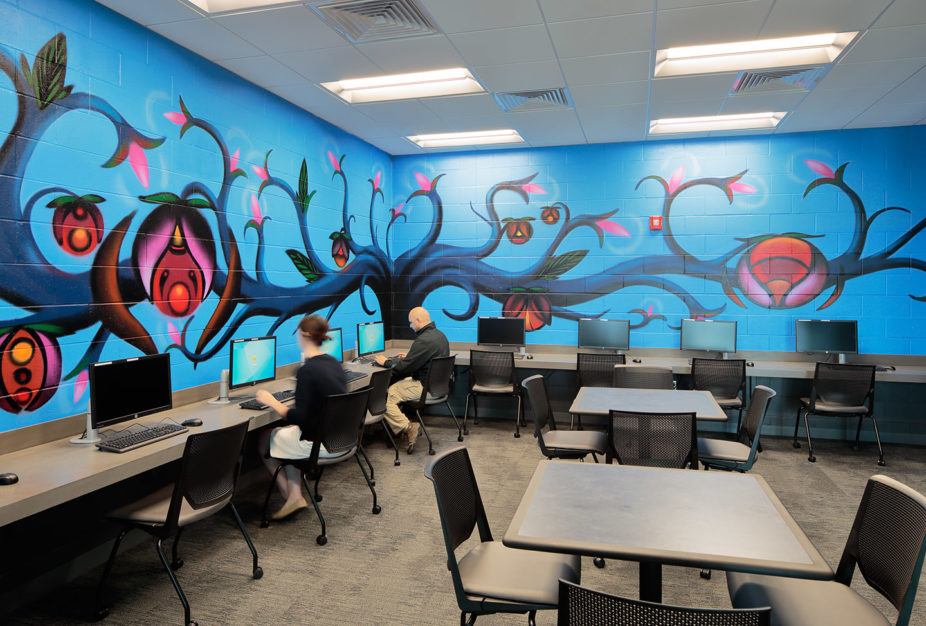 Left: The public computer room is open to local schoolchildren, families and community members without internet access or computers at home. The lab features artwork by ArtsTech's Aaron Sutton.
"The city is already working on a new grocery store just seven or eight blocks away, which the neighborhood never really had before," Bosch stated in a post on KCPD's SaferKC blog.

The new campus is anticipated to be a redevelopment catalyst for the Prospect Avenue Corridor and its surrounding neighborhoods. City Architect Eric Bosch said this unprecedented investment in the Third District of Kansas City and this neighborhood has already been reflected positively in other recent projects in the community area.
"The city is already working on a new grocery store just seven or eight blocks away, which the neighborhood never really had before," Bosch stated in a post on KCPD's SaferKC blog. "They're also putting in an express bus line going right in front of the station, which will allow more connectivity to other public transportation throughout the city. The church next door to us is also expanding through the development of a community center, and it's the timing of our facility that made that happen."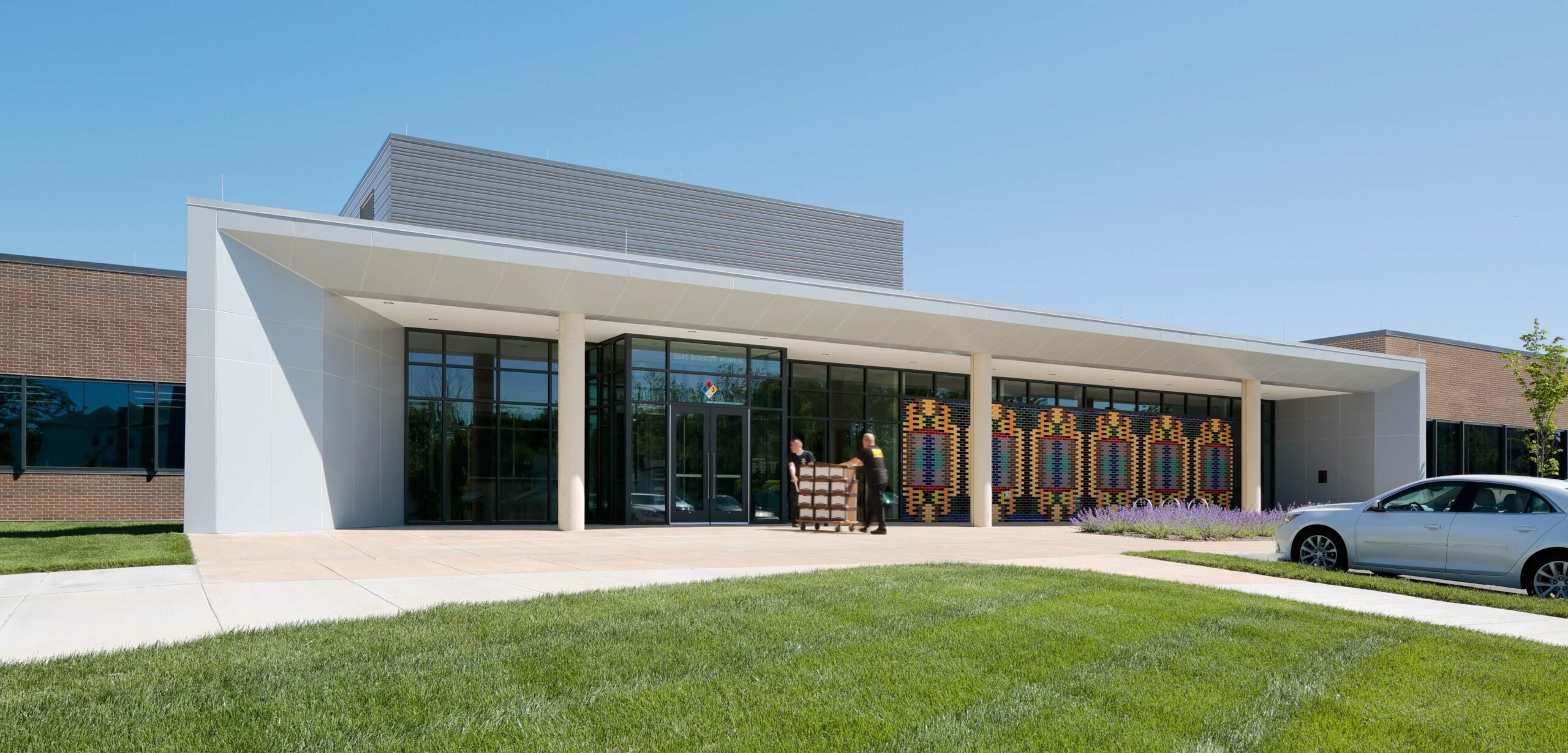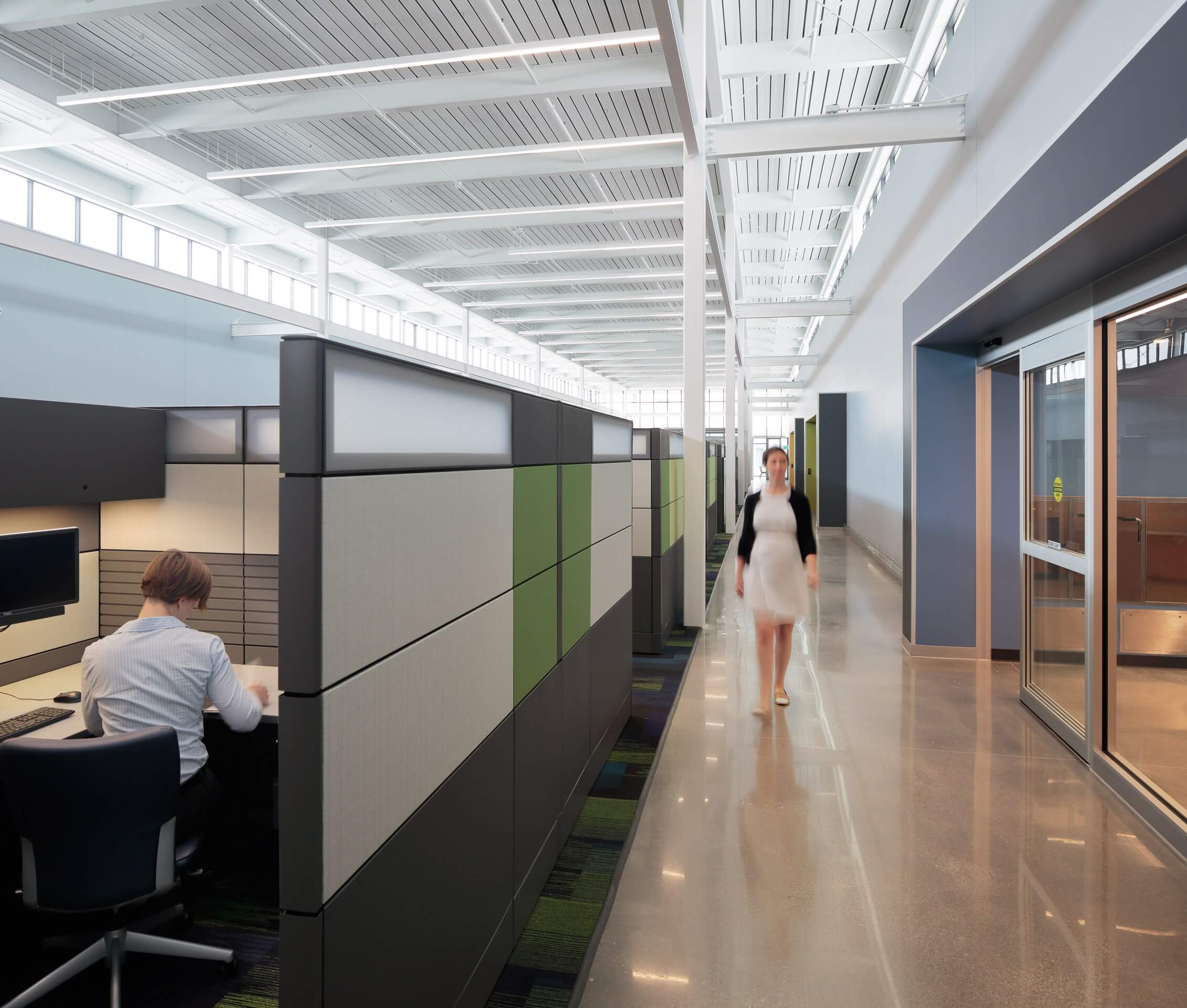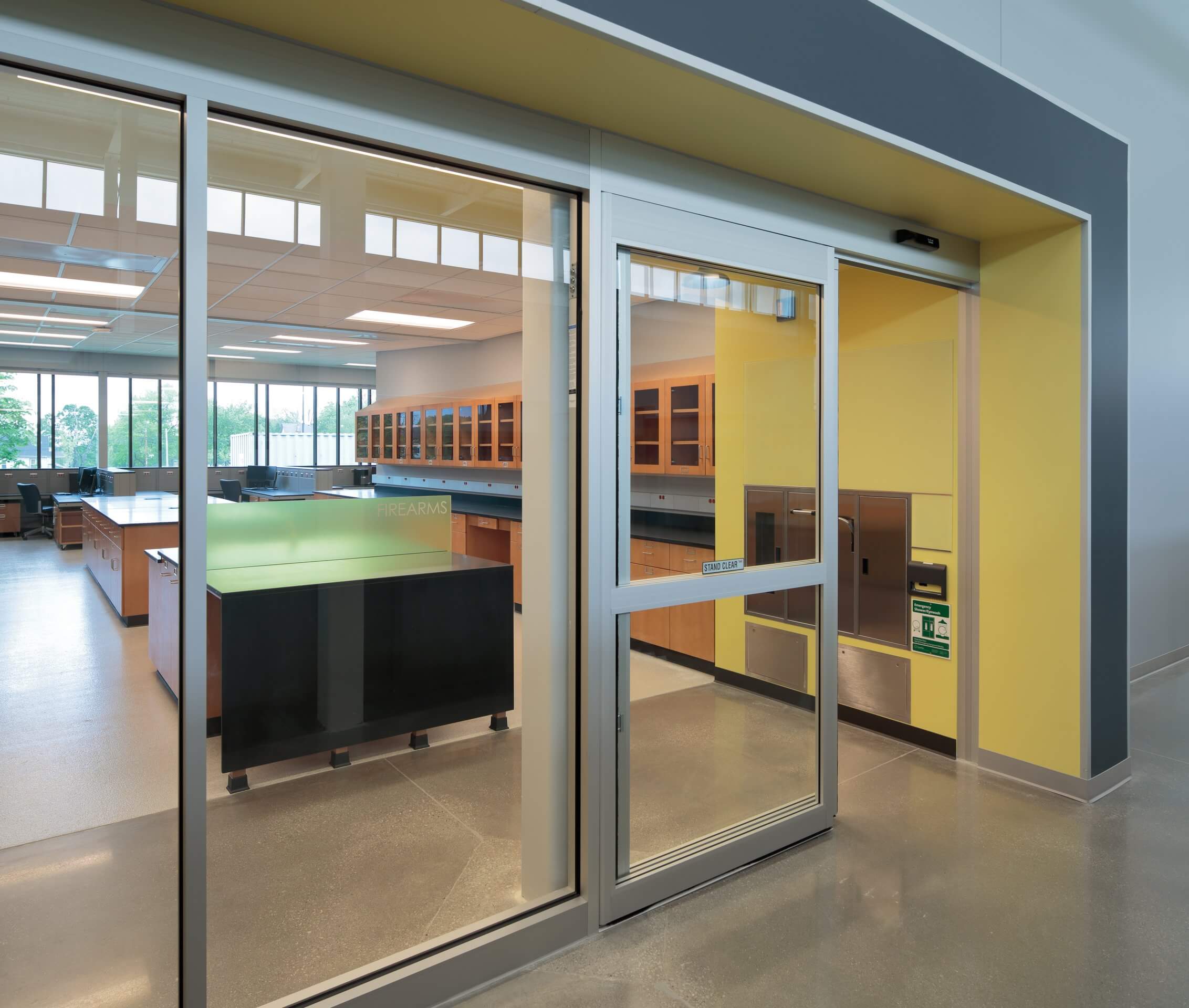 Another key aspect of the project is the way it improves efficiency for everyone who will use the facility, including police officers, employees and the general public.
"The old station was too small and the layout did not allow for the most effective operation," Major Sharon Laningham, Construction Division of the Kansas City Missouri Police Department said on SaferKC.com. "We learned from nearly 20 years of experience of how police stations work. The new station is more efficient, officers move through their routines quickly and get out on the street faster.
The state-of-the-art Regional Crime Lab and the Property Evidence Depository were meticulously programmed to allow for a more efficient working environment for lab teams and other crime lab staff too. The new Crime Lab, a collaboration between Helix and Wellner Architects, is also better located to collect crime scene evidence and be in closer proximity to the Courts, saving time and money for the KCPD.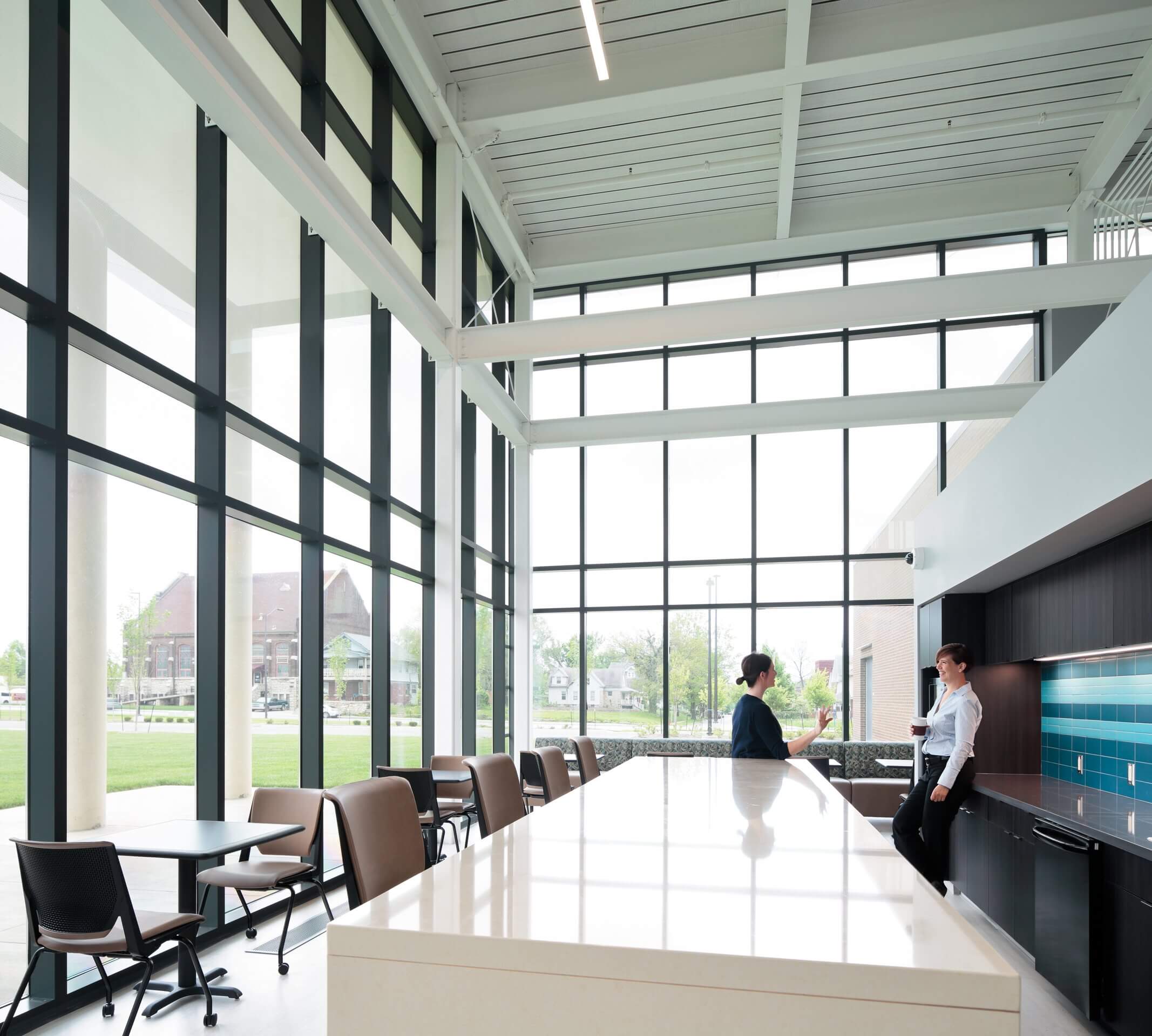 "By combining several critical capital improvement projects on one campus, we achieve economies of scale and use the Public Safety Sales Tax dollars in the most prudent way possible," said former Colonel Jerry Gallagher of the Kansas City Police Department.
The project is considered a successful model for achieving and exceeding the city's goals for minority business participation throughout the planning, design and construction process. Helix along with the City of Kansas City, Missouri and joint venture contractors JE Dunn and Alexander Mechanical, were proud to exceed the minority business enterprise (MBE) and women business enterprise (WBE) goals.
The project surpassed these goals, achieving to date:
MBE/WBE participation for professional service contracts = 40%
MBE/WBE participation for construction services = 30%
Section 3 participation for construction services = 16.6%
Overall MBE/WBE/Section 3 participation on the East Patrol Crime Lab = more than 52%
Overall Section 3 New Hires = 101
It's clear to see the significance of this project by the amount of recognition it's receiving – a KCBJ Capstone Award and an EDC Cornerstone Award.
All photography by Aaron Dougherty.