KCAI Breaks Ground on Student Residence Hall and Dining Center
The Kansas City Art Institute (KCAI) broke ground this morning on a new student residence hall and dining center. Located along Warwick Blvd south of the campus gates, the building will house a 244-bed residence hall, the Wylie Dining Center and the Nerman Café. The residence hall went from wish list to reality following a $10 million lead gift by an anonymous donor, given through the Greater Kansas City Community Foundation last year.
Helix designers Doug Stockman and Alissa Wehmueller, along with Christopher Carvell of Christopher Carvell Architects, designed the new building to look beyond traditional student housing models and nurture the creativity and wellbeing of art students. Featuring double-occupancy semi-suites with private baths and cozy gathering spaces, plus a student gallery, large living room and gaming center, the building celebrates the unique individuality of each student while creating a sense of community. Kansas City-based JE Dunn Construction is the general contractor for the project.
"The contemporary student coming to KCAI to study deserves the best possible living space and the residence hall will be exactly what the students and their parents want – a home that is comfortable, relaxing and safe, with high connectivity. After a day of working in the studio, they can return to a supportive community and a place they can make their own," said The Nerman Family President Tony Jones.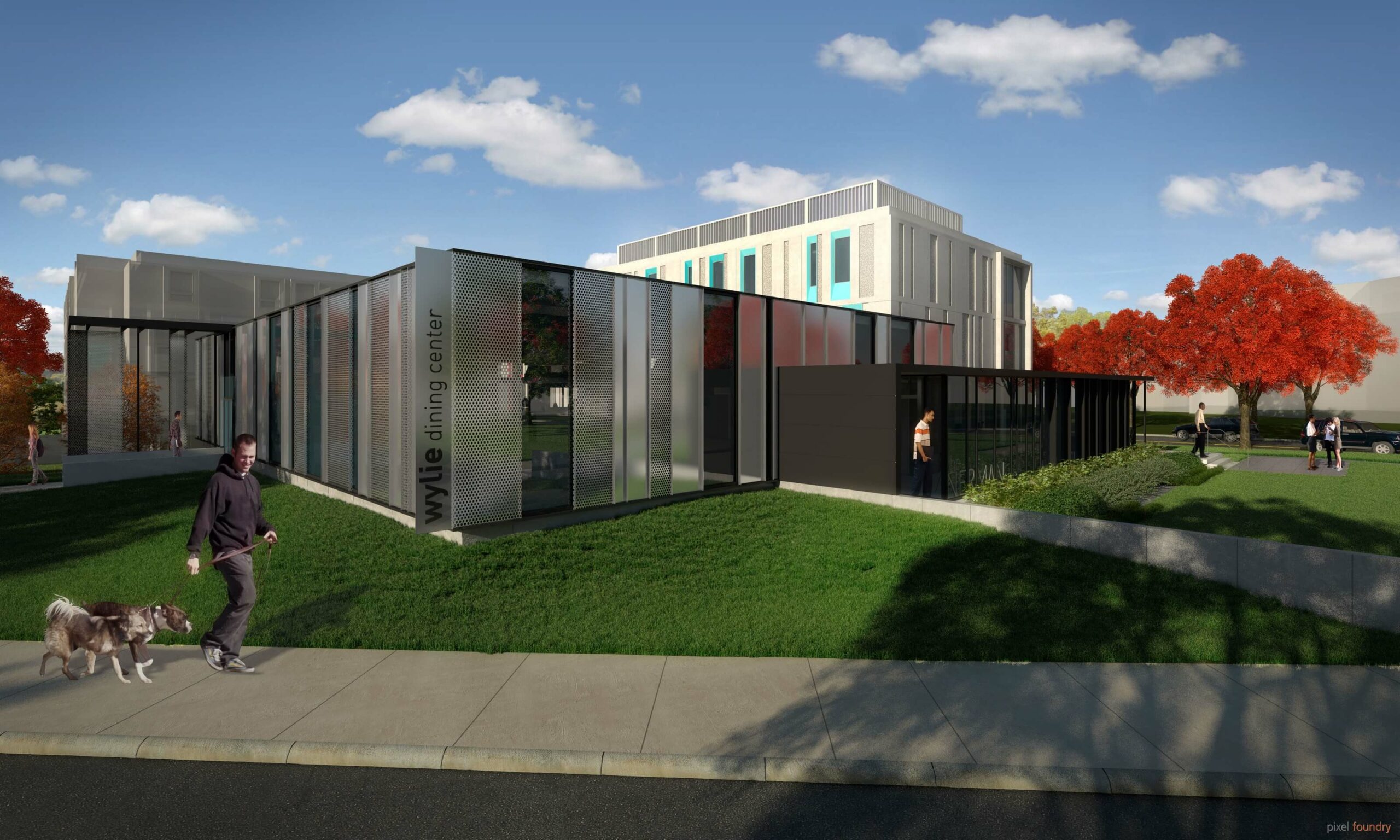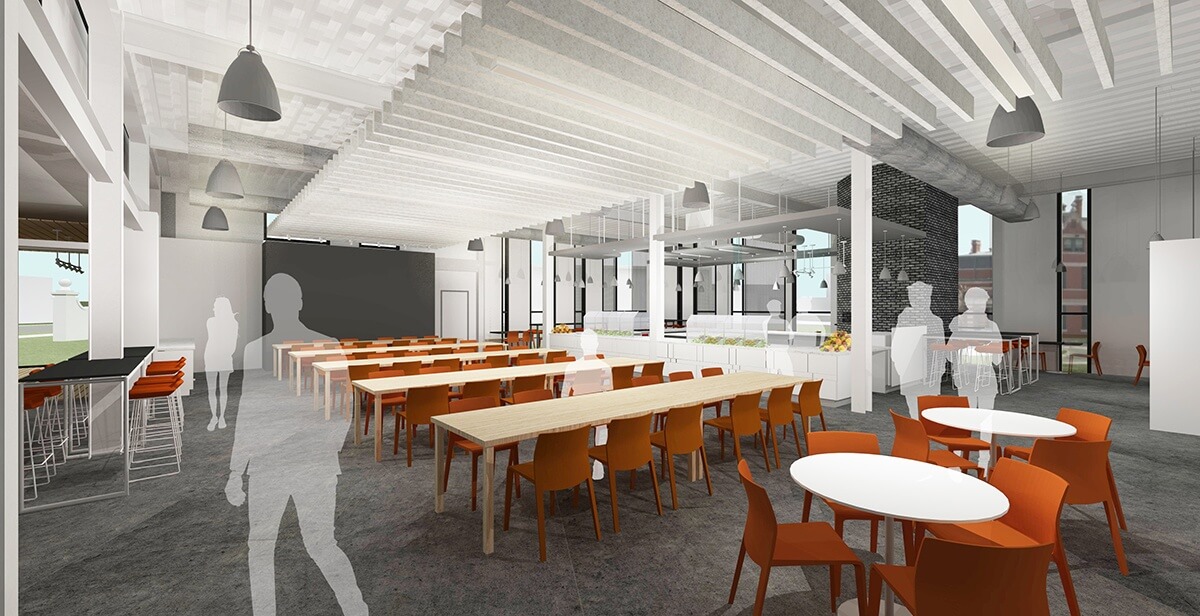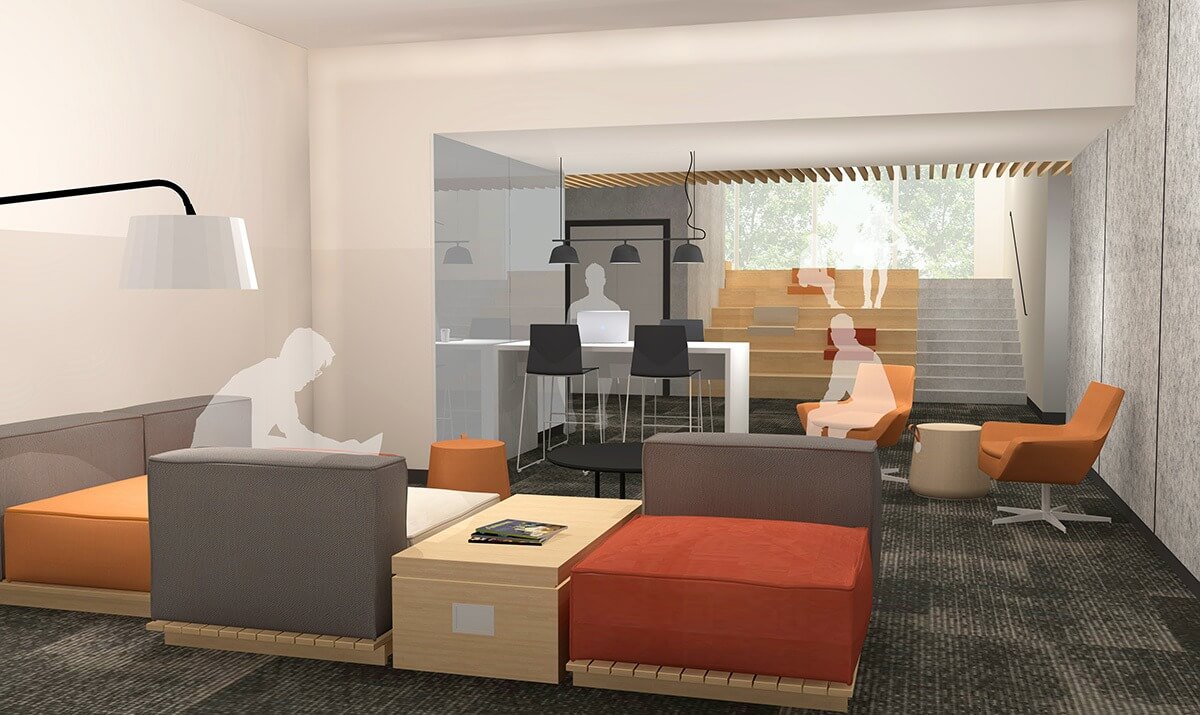 The residence hall is paired with the Wylie Dining Center and the Nerman Café. Both will be a welcoming first impression to prospective students, their families and the neighborhood. The dining facilities will serve a wide range of menu options and healthy alternatives and will be open to all.
The building is designed to create an iconic new gateway to campus that responds to the surrounding historic context while conveying the forward thinking vision of KCAI. An infusion of transparent public spaces along Warwick Boulevard creates connectivity between the student experience within and the broader arts community that surrounds it.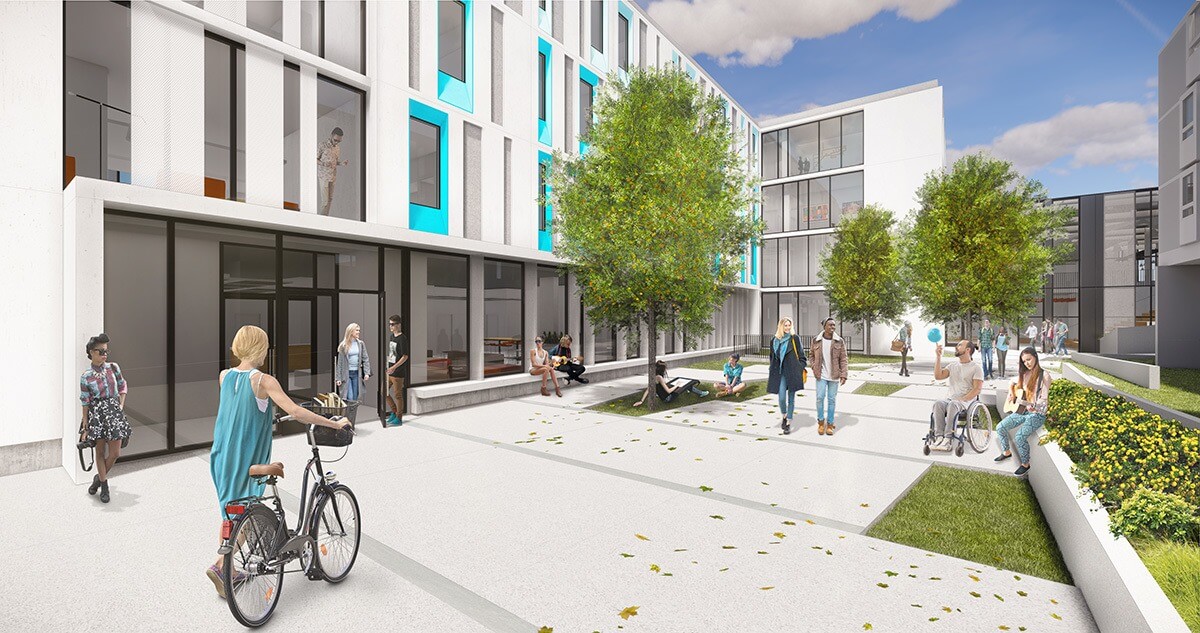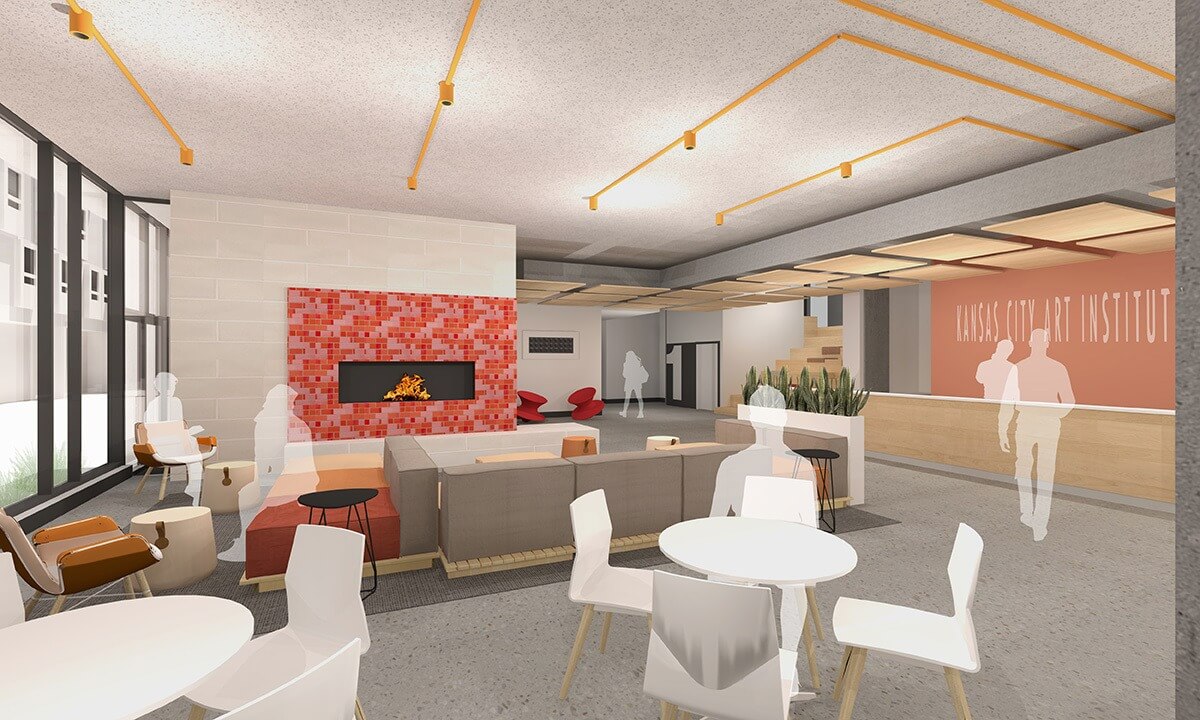 The interior environment is designed not only to provide a welcoming home but also a be source of inspiration for freshman students. Elements of the mediums they will be studying are interwoven throughout the design and we have carved out places where students can use the building as a canvas to showcase their own work. Spaces are designed to celebrate the individuality of each student while building community around the journey they are sharing together.
We are thrilled to be working alongside one of Kansas City's great arts institutions to bring this project to life and look forward to seeing the building bustling with the creative energy that these young artists will bring!