Inspiring Future Architects: Helix hosts "Design a Restaurant" event for local Girl Scouts
Spanning several years, award-winning projects, and multiple outreach events, Helix's relationship with the Girl Scouts of Northeast Kansas and Northwest Missouri has been an incredibly rewarding partnership for the firm. After pivoting during COVID to a socially distant activity, we were excited to welcome the Girl Scouts back to our office. In addition to getting the chance to connect with the Kansas City community, these events also open the door for younger generations to learn about careers in architecture, design, and engineering in a hands-on way.
Hosting multiple troops from the GSKSMO chapter, we led the Girl Scouts through a multi-step activity that mirrors our own design process. To introduce the Girl Scouts to the professions involved with designing a restaurant, our all-female team shared some important considerations and insights from our in-house hospitality designer, an architect, and an MEP engineer.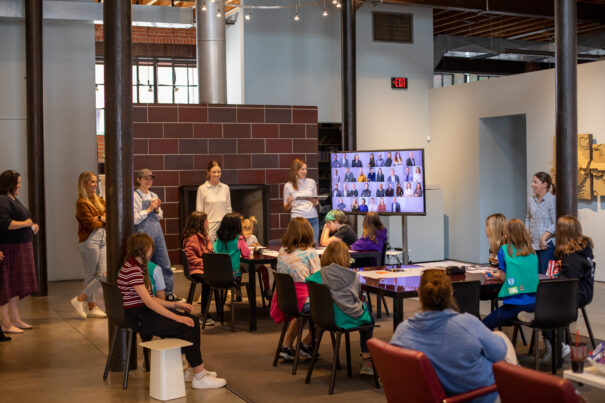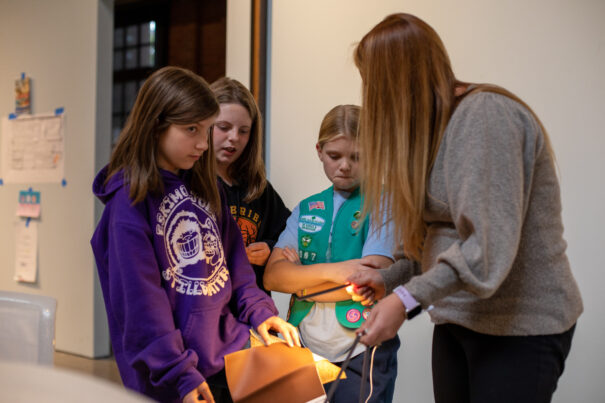 Starting in small groups — their design firm — the Girl Scouts were given two words that became the inspiration for their restaurant. Each word was associated with precedent images, and the Girl Scouts found creative ways to blend the words together into a cohesive aesthetic, including a restaurant name and menu.
Once the Girl Scouts established their concept, they were given a specific program to fulfill in an open floorplan. Similar to constraints and opportunities that professionals face when working on their projects, the Girl Scouts had to consider elements such as circulation, building systems, and views. They also selected finishes, lighting, and all of the other details that come together to create incredible experiences.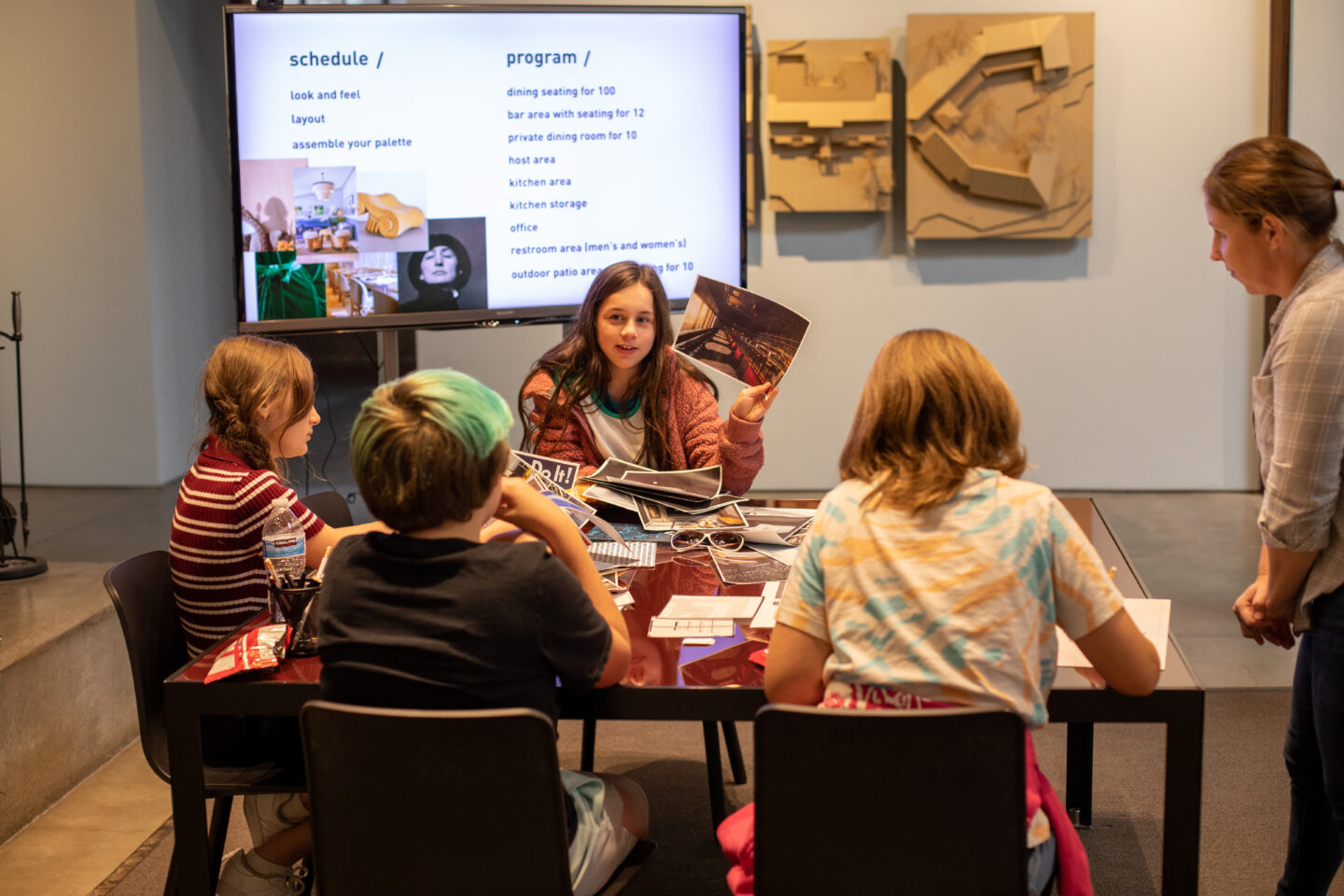 At the end of the event, the Girl Scouts presented their restaurants to their peers, troop leaders, and the design professionals. The creativity on display was nothing short of impressive — and fun. From a giant bear statue that served as a wayfinding element in a rustic + quirky cafe to a vibrant geometric curtain inspired by the colorful + tailored nature of a sprinkled donut, there was no limit to the Girl Scouts' imaginations.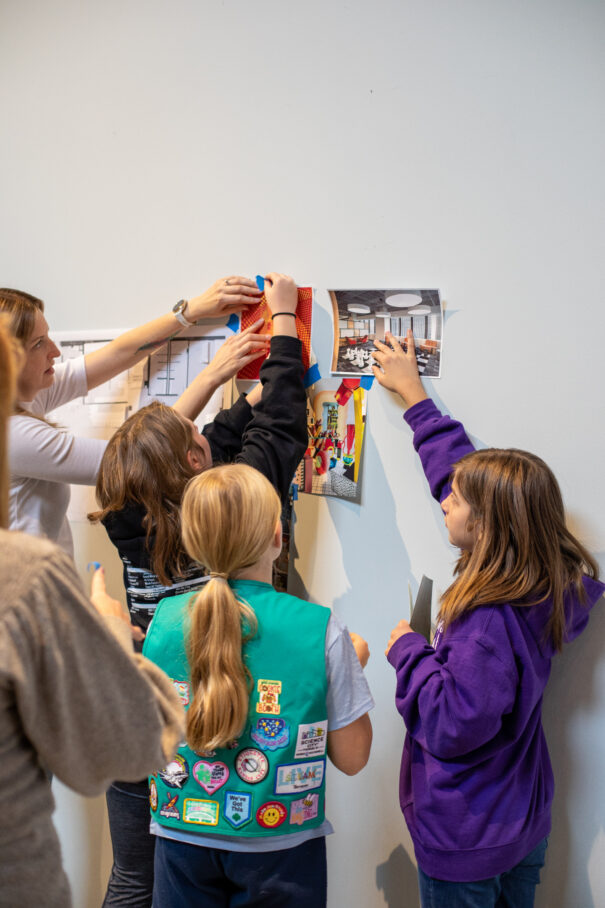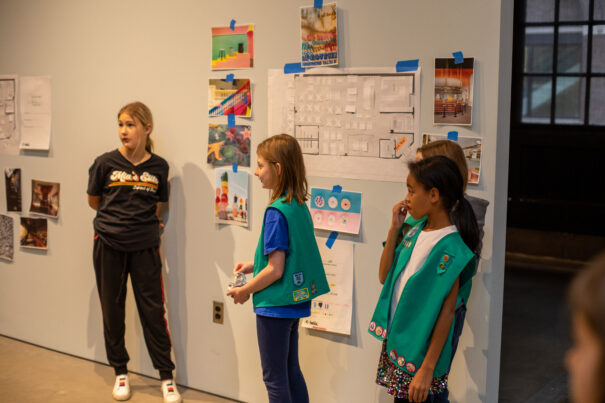 Helix was thrilled to host an event that encouraged the Girl Scouts to collaborate with each other, use design-thinking to solve problems, and unleash their creativity. More importantly, we understand that by introducing younger generations to architecture and design, we're continuing to serve as stewards of developing a sustained, diverse workforce.
"We know girls can do amazing things, and it's inspiring to see professionals come alongside them to show them what's possible."