In The News: Medical schools increasingly turn to virtual reality amid COVID-19 pandemic
A recent report from KSHB Kansas City explores how medical students at Kansas City University (KCU) turned to virtual reality and technology to continue their studies after COVID-19 limited in-person instruction.
KCU has embarked on several ambitious initiatives to address its growing student population and broaden its impact on the communities that it serves. The Center for Medical Education Innovation (CMEI) was a key addition to the Kansas City campus.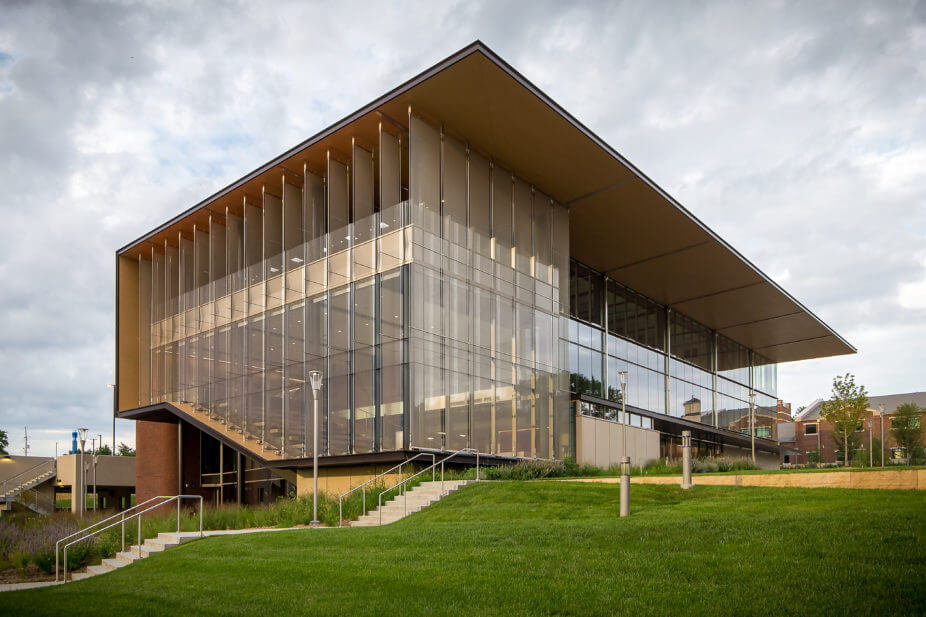 "Virtual reality learning for medical students is not new, but the level of technology is increasingly sophisticated. The new Center for Medical Education Innovation at KCU was built for the new technology… When COVID-19 hit, remote learning quickly took on this new reality."

"The CMEI will be much more than a building. It will redefine our campus, our neighborhood, and the Kansas City medical community, just as the Center's latest technology will redefine medical education." — Marc B. Hahn, DO, President and CEO of KCU
True to its name, CMEI puts KCU at the forefront of clinical education and provides a five-fold increase in simulation space on campus. High-fidelity simulation rooms contain mannequins that can present a variety of disease processes, and a skills simulation deck utilizes the latest in virtual reality and haptic technology. These new tools expand the amount of instruction that students will receive with AR and VR. Currently, students experience two non-specific simulations during each of their first two years. With CMEI, students will experience almost 40 simulations by the time they reach their third-year clinicals.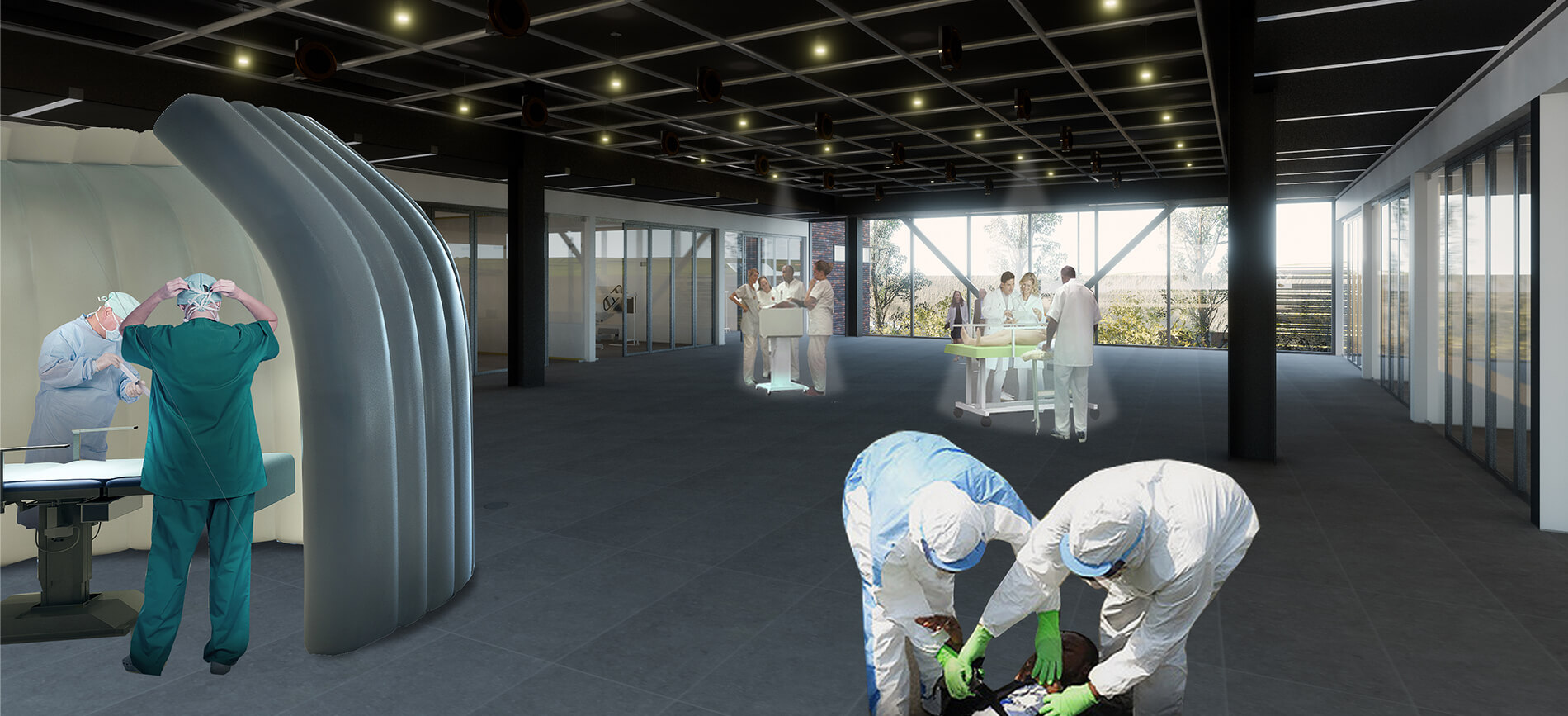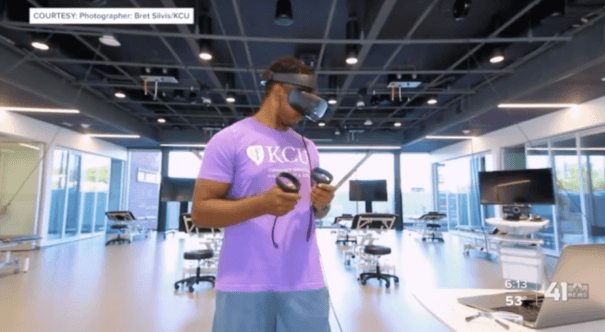 Virtual reality and augmented reality is not a substitute for in-person learning with professors and opportunities for interdisciplinary interaction between students, but it is a valuable tool in supplementing traditional pedagogies. As KSHB notes, KCU executives believe that this technology is the new paradigm to better prepare the next generation of doctors.
Designed through a partnership between Helix Architecture + Design and CO Architects, CMEI will quickly become a hub for innovative learning.
CMEI photo by Essential Images Photography.