Historic Farmhouse Transformed into Children's Center for Synergy Services

What began with the donation of a nearly 100-year-old farmhouse on a wooded six-acre site by Judge Stephen Pratt is now a safe, welcoming space that allows Synergy Services to double the number of children they serve.
Synergy Services is a Kansas City non-profit that helps victims of family violence find the safety, support, strength and skills needed to change their lives. They were forced to turn away 300 children from their SafeHaven women's shelter last year due to lack of space. The donation from Judge Pratt allowed Synergy to create a dedicated space for children that feels warm, welcoming and avoids the institutional feel that most temporary foster facilities have.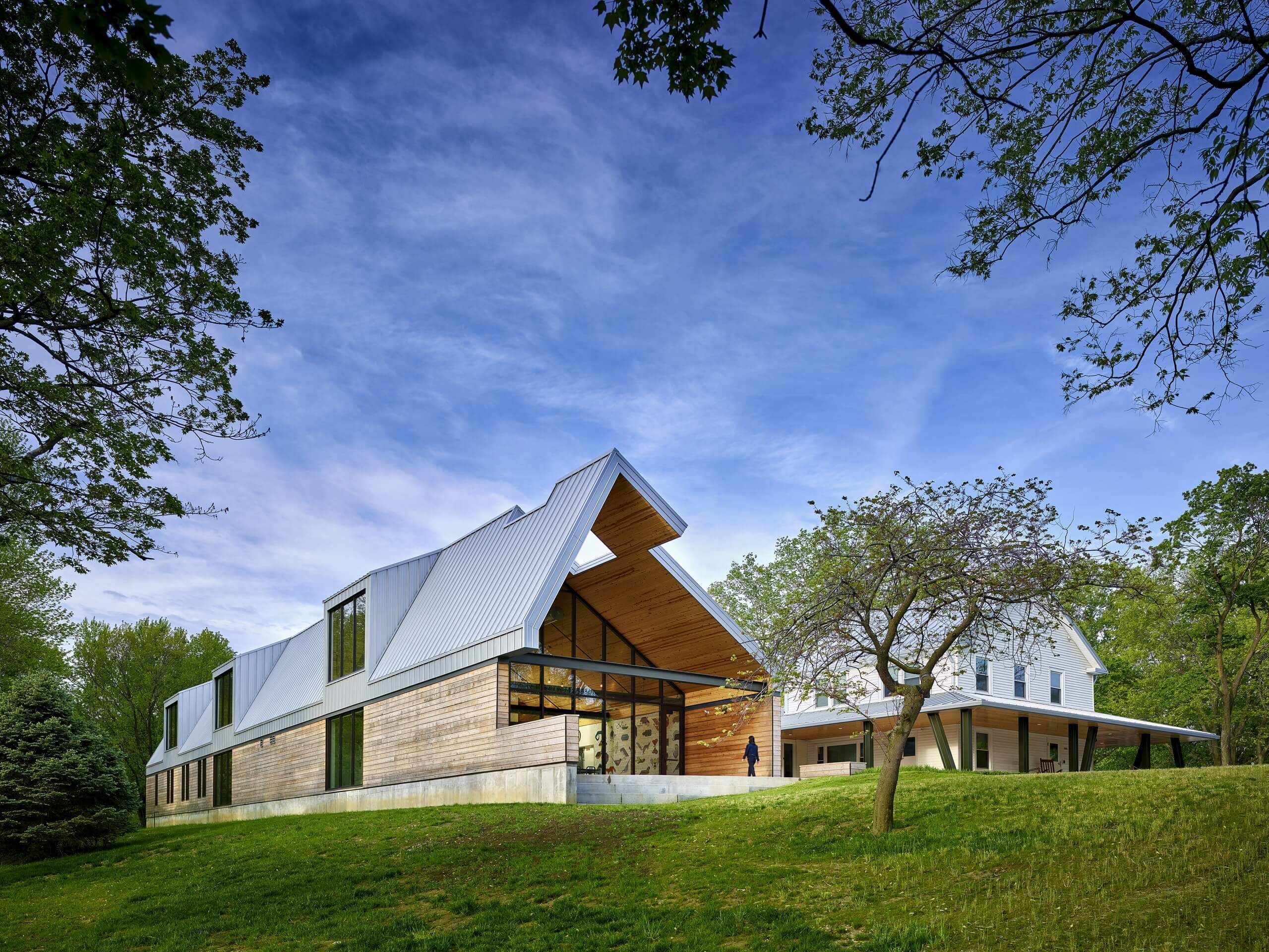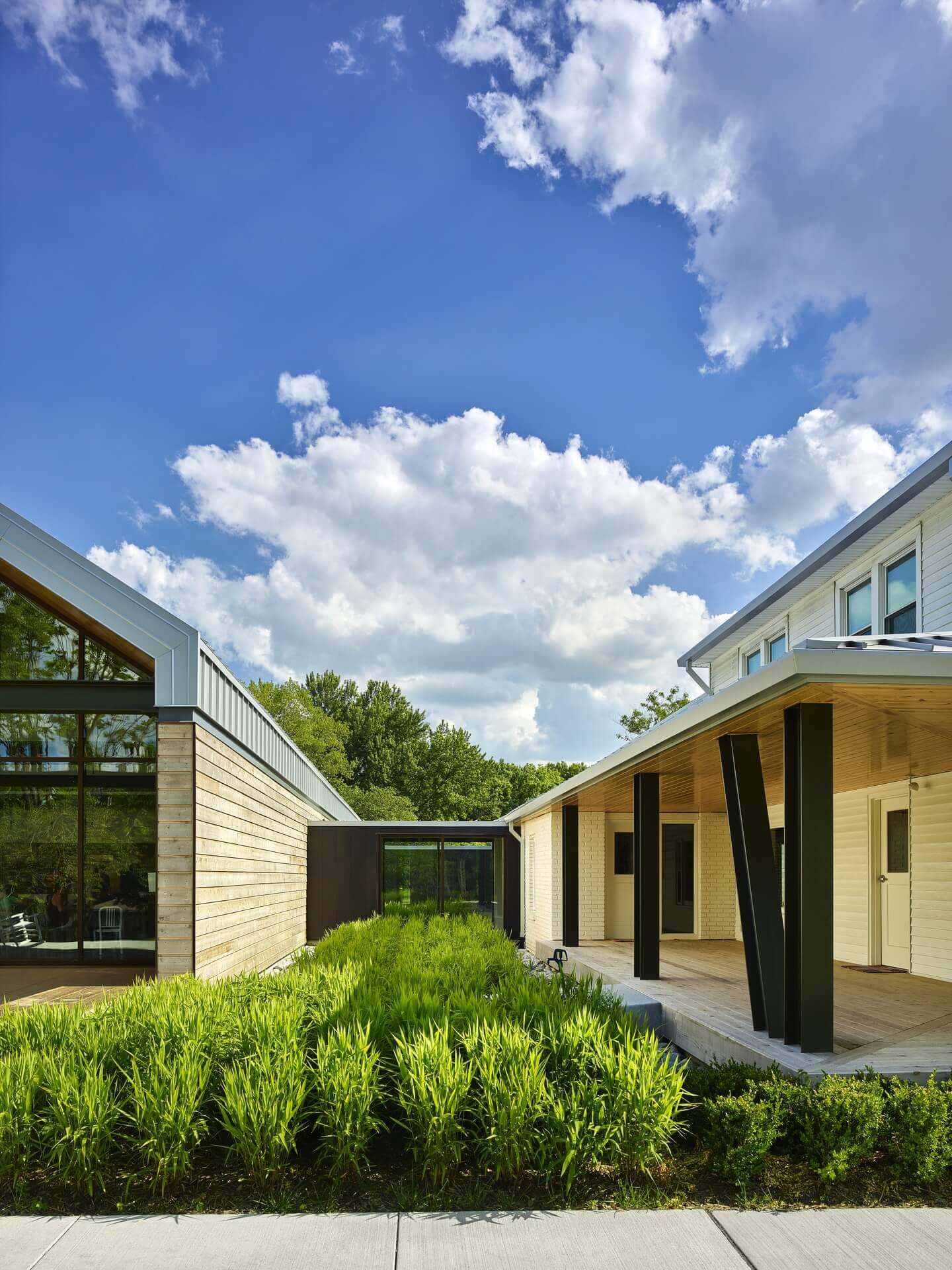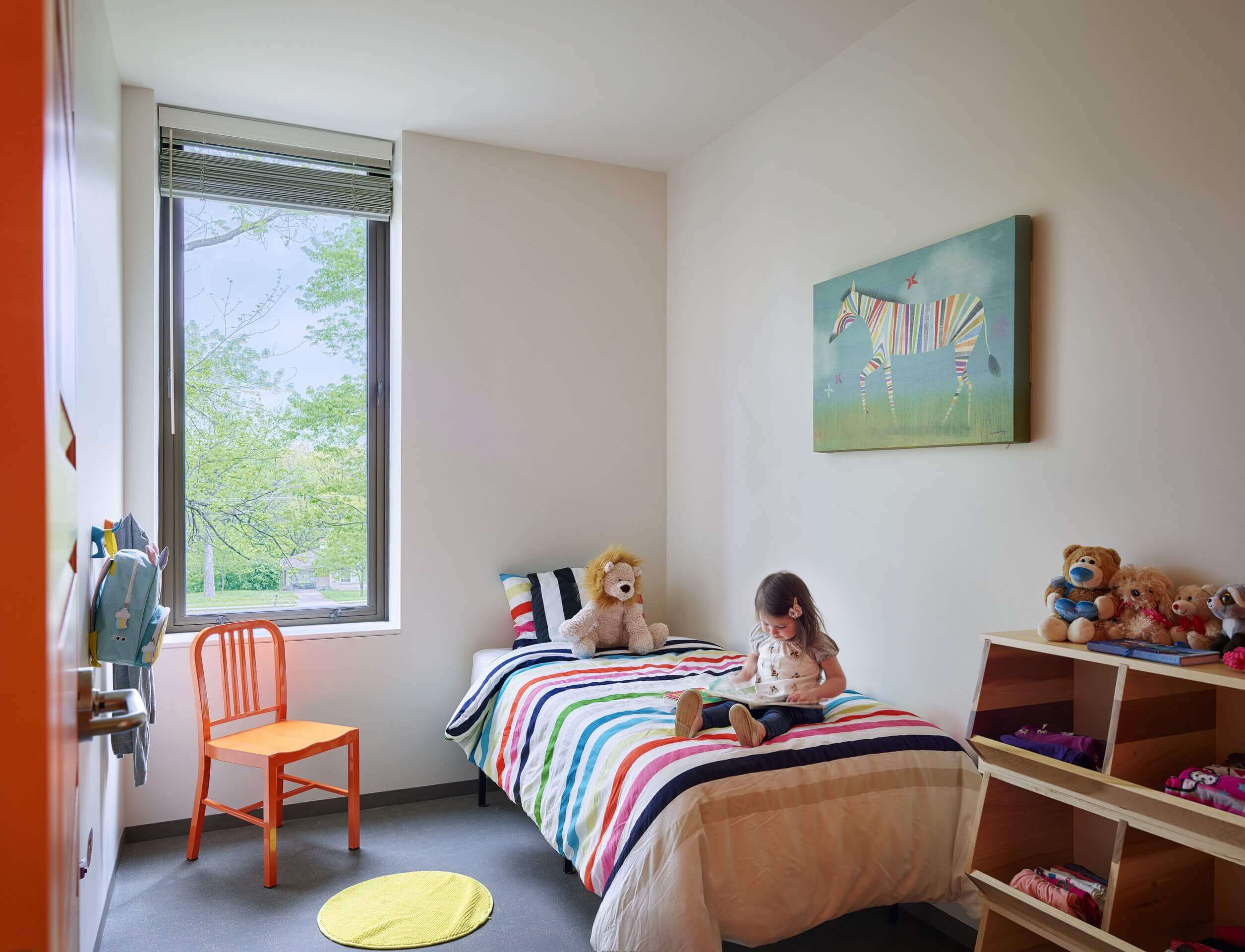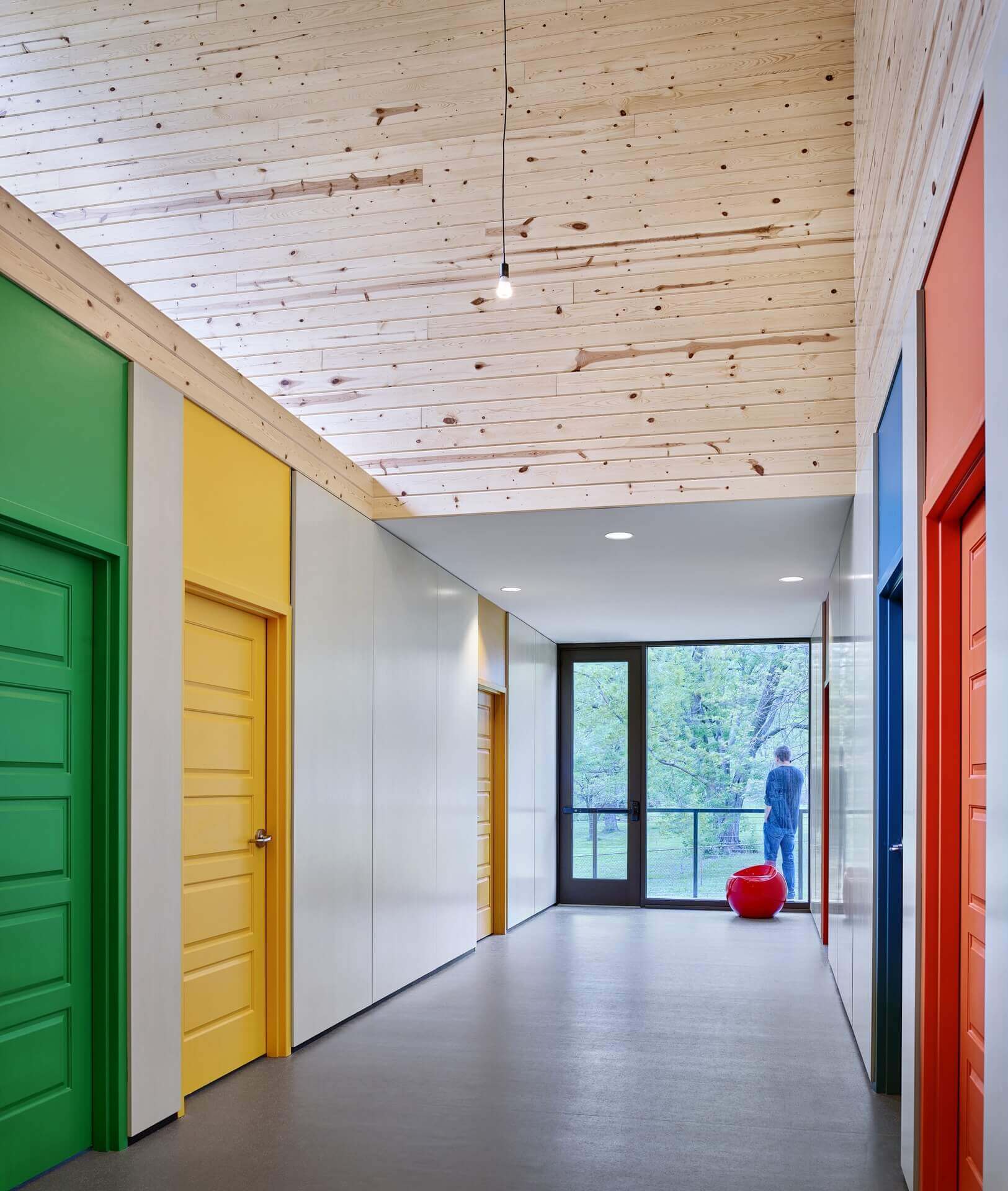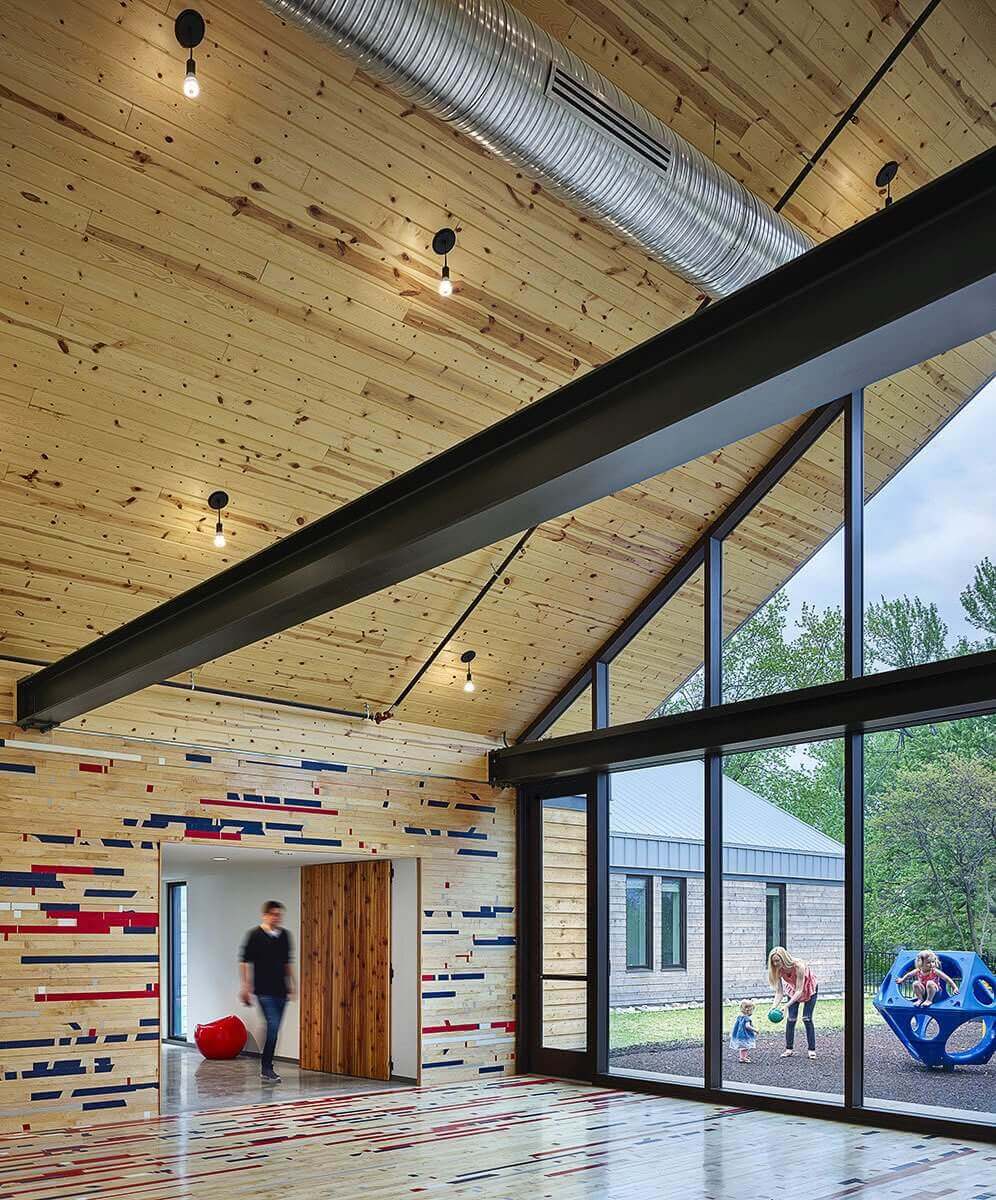 The nearly 100-year-old farmhouse was repurposed to house counseling rooms, a therapeutic art room and a living room space and a 7,500 sq. ft. addition includes a dining room, bathrooms, bedrooms and a large open multi-purpose playroom with adjacent playground. The design of the addition builds off the wooded site to create an environment that is reminiscent of a camp or cabin. An abundance of natural light and views to the surrounding woods were integrated to draw the outdoor environment into the interior. Natural pine wood was used inside and out to further this concept and add a warmth to the overall space.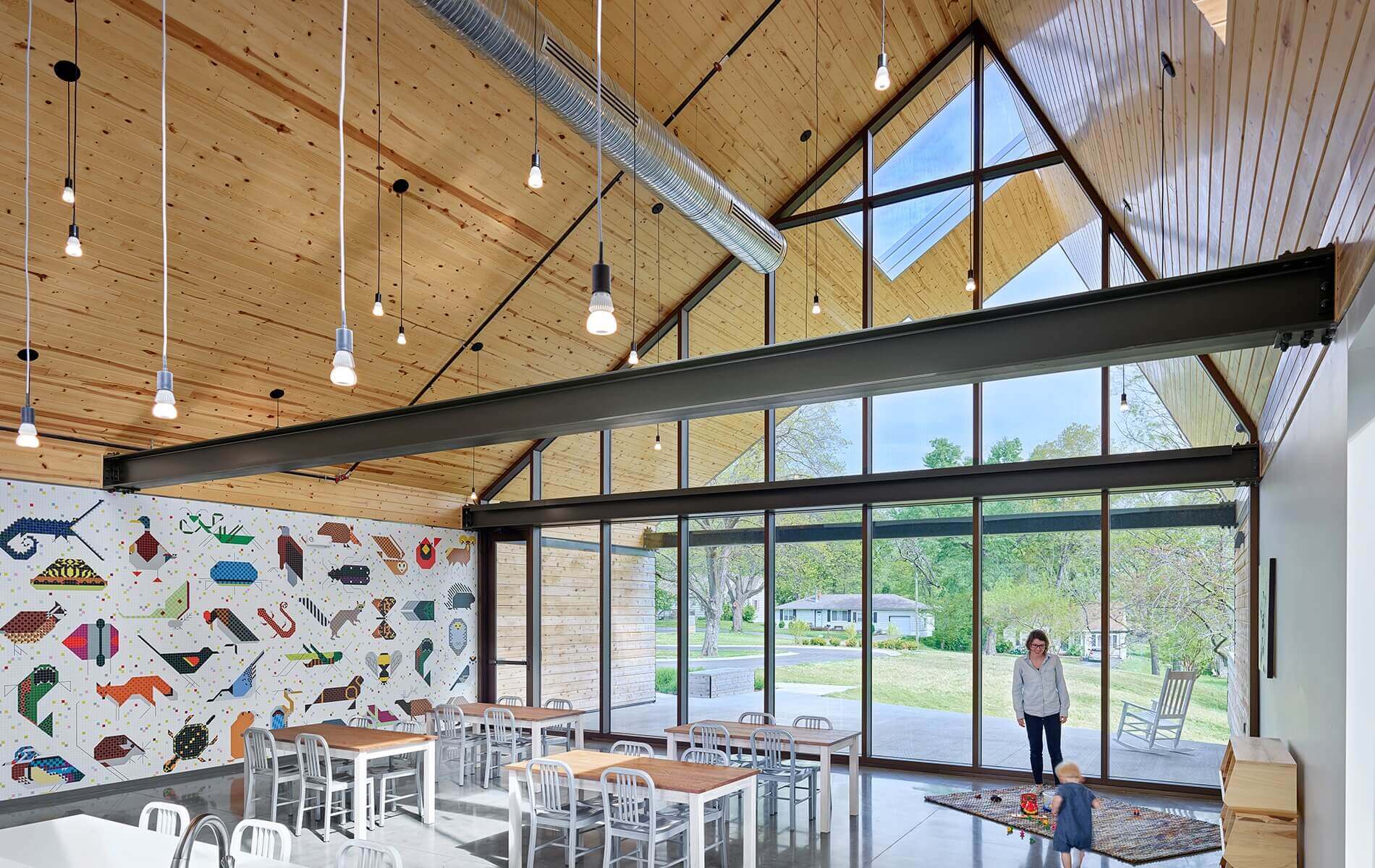 In addition to creating an environment where children feel at home in a safe, healing place, the design team also wanted to make sure that the children felt at ease that this was a place they could play and enjoy. Details, such as the Charlie Harper wallpaper filled with animals in the dining room and durable walls and floors made of reclaimed wood from a gym floor in the playroom clearly communicate that this is a special place designed especially for them. Vibrant color was used playfully in key spaces but sparingly in others to allow the building to be a canvas for the children and their own art and personality.
The new building has been an overwhelming success for Synergy; executive director Dennis Meier shared, "Everybody that comes here just falls in love with it."
As a non-profit, Synergy Services had a limited budget that the design team was conscious of in developing the overall concept and selection of low-maintenance materials, finishes and systems that would reduce operational costs long-term. Helix worked closely with JE Dunn Construction to deliver a building that is as efficient and functional as it is beautiful.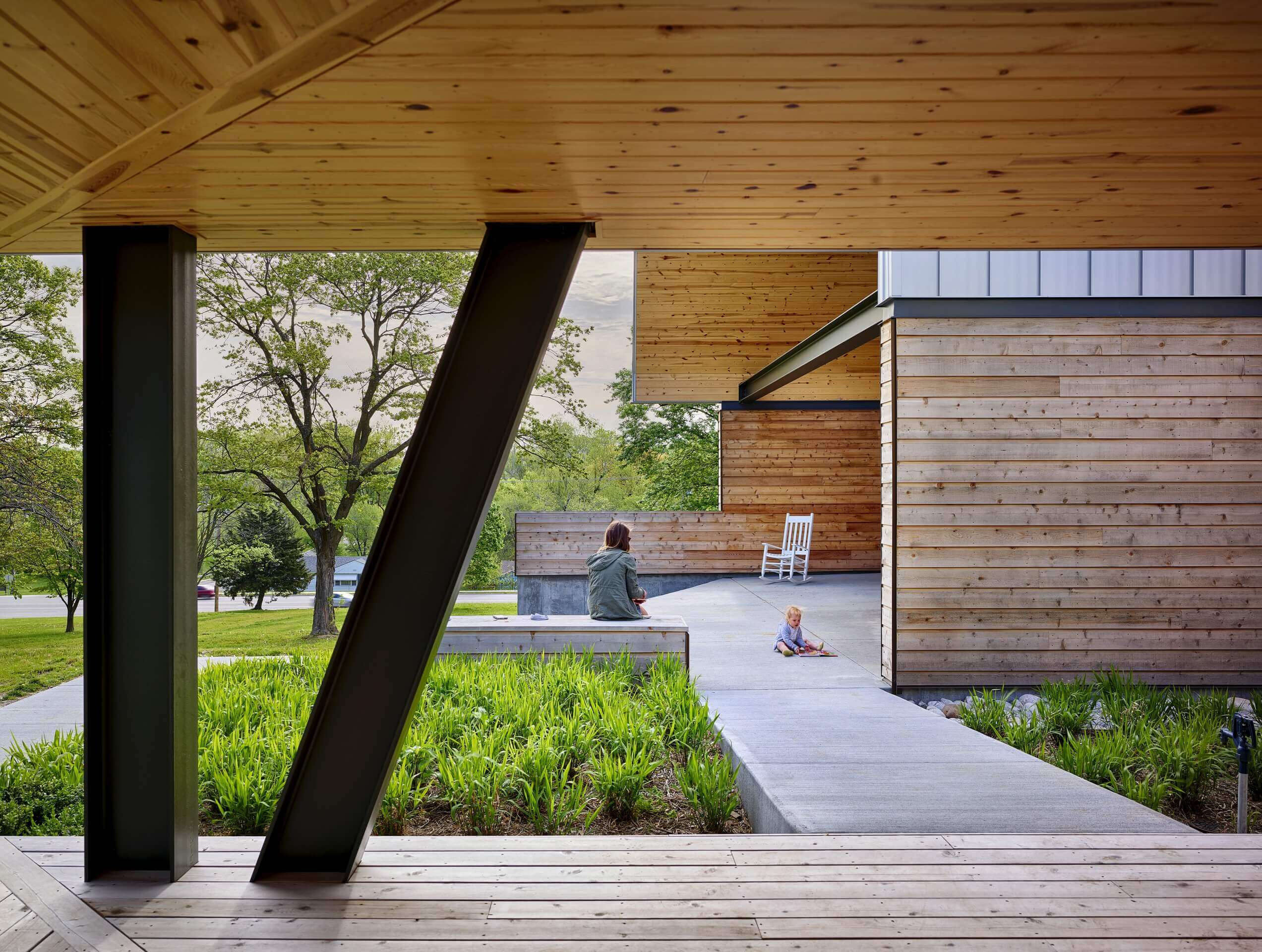 Helix principal Erika Moody has worked with Synergy Services for over 10 years. After working with them on the design of Synergy Services Youth Resiliency Center she was so inspired by the work they do that she joined their board. "Synergy is the last lifeline for so many in our community," said Erika Moody. "The trauma that many of these children have experienced is unimaginable. I am proud to help them create a space that supports their mission and enables them to positively impact even more kids."
The project has already been honored with numerous awards, including a Capstone Award from the Kansas City Business Journal in the Community Impact category and a silver award at the International Interior Design Association (IIDA) Mid America Design Awards.
Photography by Michael Robinson.