Helix welcomes McCownGordon associates to their new home
More than a year after Helix and McCownGordon broke ground at 850 Main, the two firms celebrated the grand opening of McCownGordon's new home. During her remarks at the open house on June 6, Helix principal and shareholder Erika Moody commended the iterative collaboration between Helix and McCownGordon, which evolved from a doing "simple" renovation to an aspirational transformation of the building.
"All said and done, we estimate that 75 percent of the existing building was reused and roughly 10,000 square feet were added to the building by way of this sleek cantilever and 'best in town' indoor/outdoor rooftop space. It is truly a transformation of this prominent corner — strengthening connections to the evolving transportation options and the walkability of downtown. The transparency of the building allows a glimpse inside while the reflective nature of the exterior mirrors all the activity around it."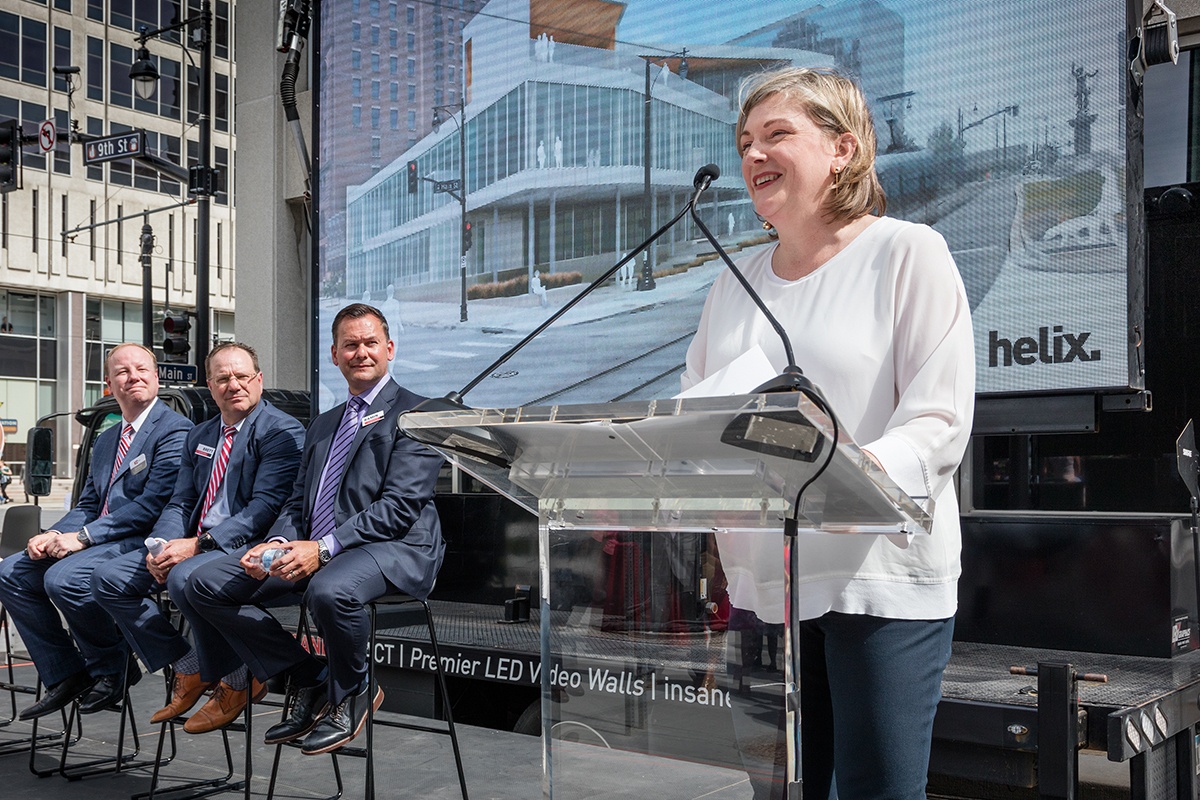 To complement the dramatic architectural moves on the exterior, the interiors highlight the most successful tenets of progressive workplace design. Associates are offered a variety of options for places and postures to work in throughout the day, as well as a host of amenities that support wellness, foster interactions, and build community.
As part of the grand opening, McCownGordon unveiled new branding that represents a modern, forward-thinking interpretation of their core values: integrity, performance, and relationships. In addition to the new logo being proudly displayed on the exterior of the building, elements of the new brand are integrated throughout the interior.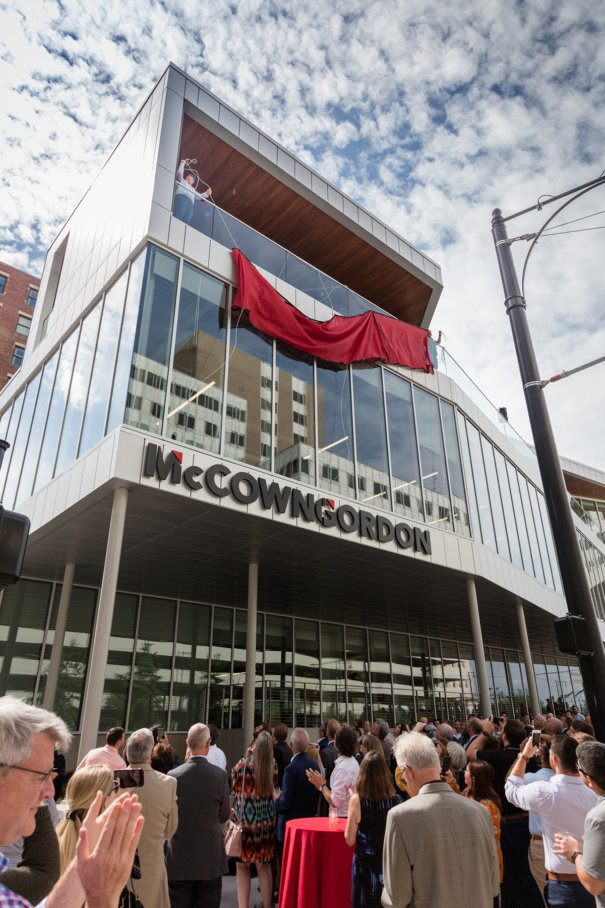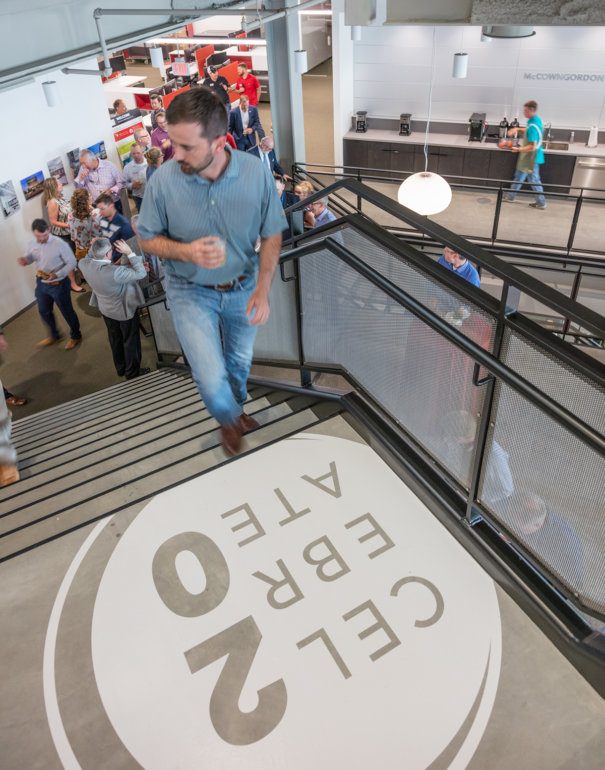 McCownGordon's decision to remain downtown and enhance the ongoing development surrounding their new home was lauded by Kansas City Chamber CEO Joe Reardon and Kansas City Mayor Sly James. Both men noted McCownGordon's many contributions to strengthening the Kansas City community, and Mayor James applauded the reuse of the existing building.
"This project is one of the things that makes me proud of Kansas City. We don't dispose. We find a way to make it better. It's a part of what makes this city special and vibrant — not just now, but for years to come."
Photography by Bob Greenspan.