Helix Promotes Matt Murphy to Principal
We are thrilled to announce Matt Murphy, Helix architect and senior project manager, has been promoted to Principal. Matt joined Helix in 2019 and was quickly promoted to Associate in 2021. This latest elevation is a testament to the impact he has had on Helix in just a brief amount of time.
From a young age, Matt has been keen on drawing and all things hands-on. In school, Matt walked the line between art and architecture, ultimately deciding on pursuing design when he noticed his paintings taking on more linear forms. With more than 22 years of experience, Matt knows a lot about a lot. His experience is founded upon his passion for project delivery, specifications, quality control and construction administration. To Matt, the details and technical execution are the key pieces that bring projects together holistically.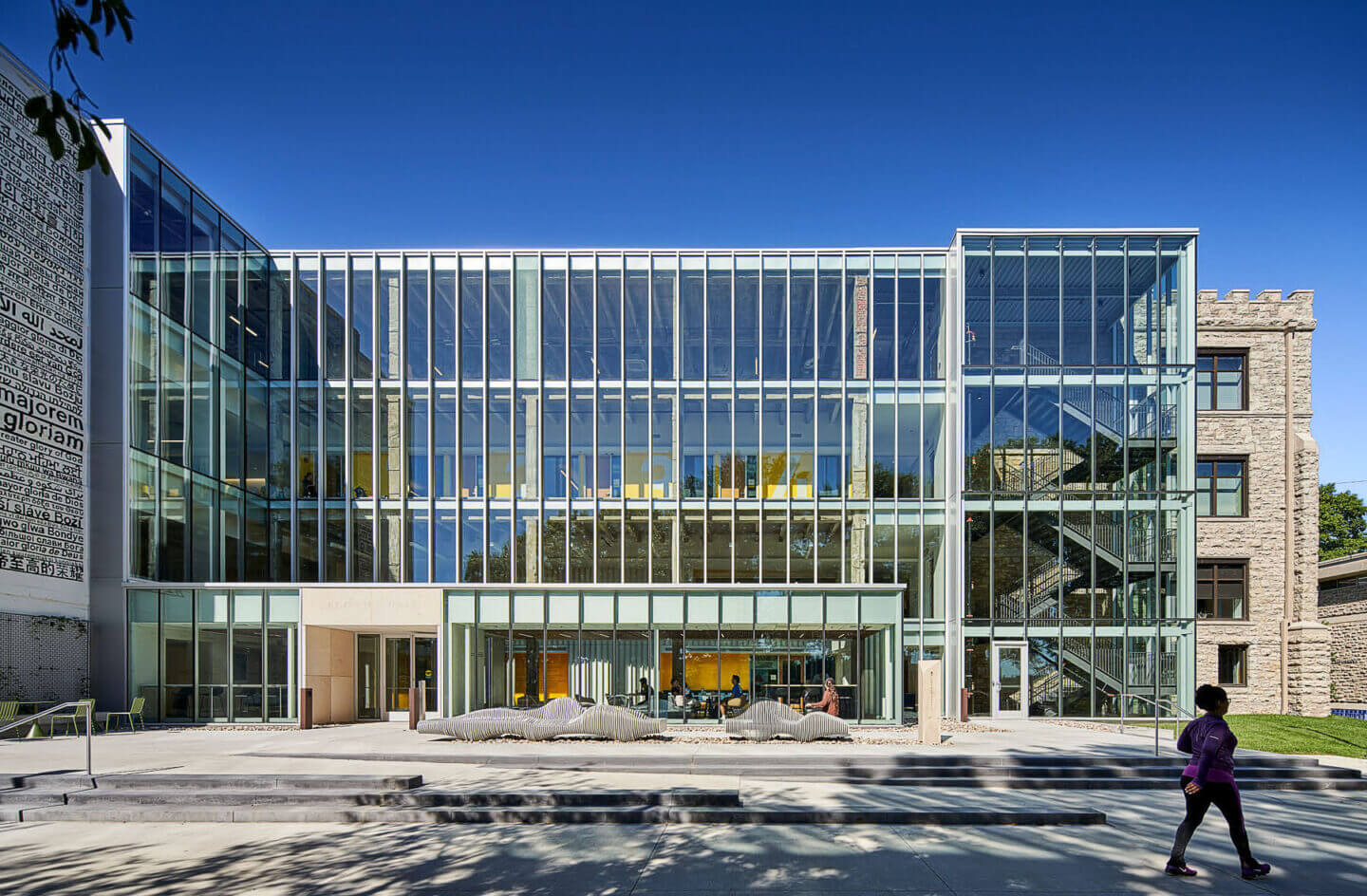 "Helix is a well-respected firm with a body of work that speaks for itself, so when I learned they were looking for an individual who had an affinity for quality control and specification I decided to reach out to them. It's been a great ride ever since," Matt said.
Although he has his hands on just about every project, his latest significant projects include the Kansas City University College of Dental Medicine, the University of Kansas Jayhawk Welcome Center, and several projects in our Multifamily Studio.
Behind the tattoos and epic beard, Matt is known to be an approachable resource and natural mentor to everyone in the office. As a Principal, he is excited to continue what he has been doing and build upon it. "I want to use this role to keep being an advocate for Helix and specifically all of my colleagues in the office in any way I can," said, Matt.