Program: RePurpose / ReEngergize – Creating a New Academic Center at KCU
Every higher education institution is dealing with the challenges of having existing buildings that are not designed to accommodate the way that millennials (and Gen Z following them) want to learn and connect with their peers. Because of this, many of these buildings are substantially underutilized.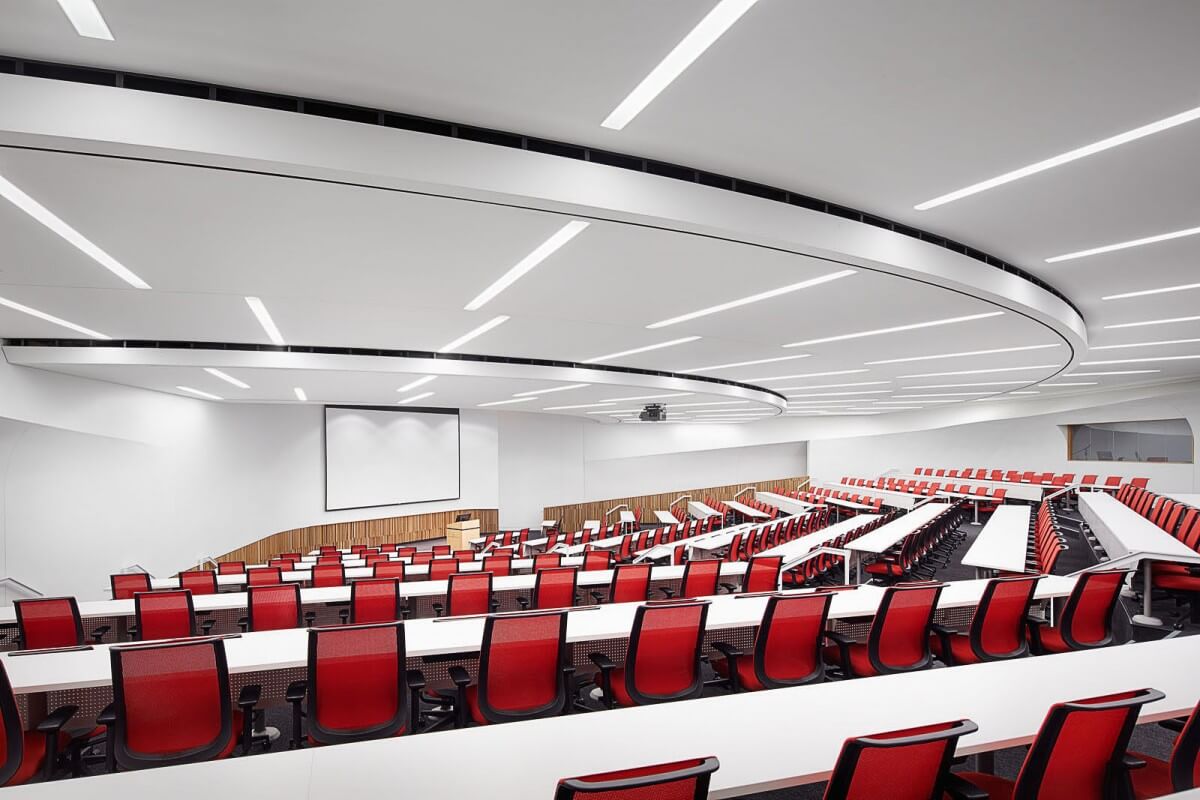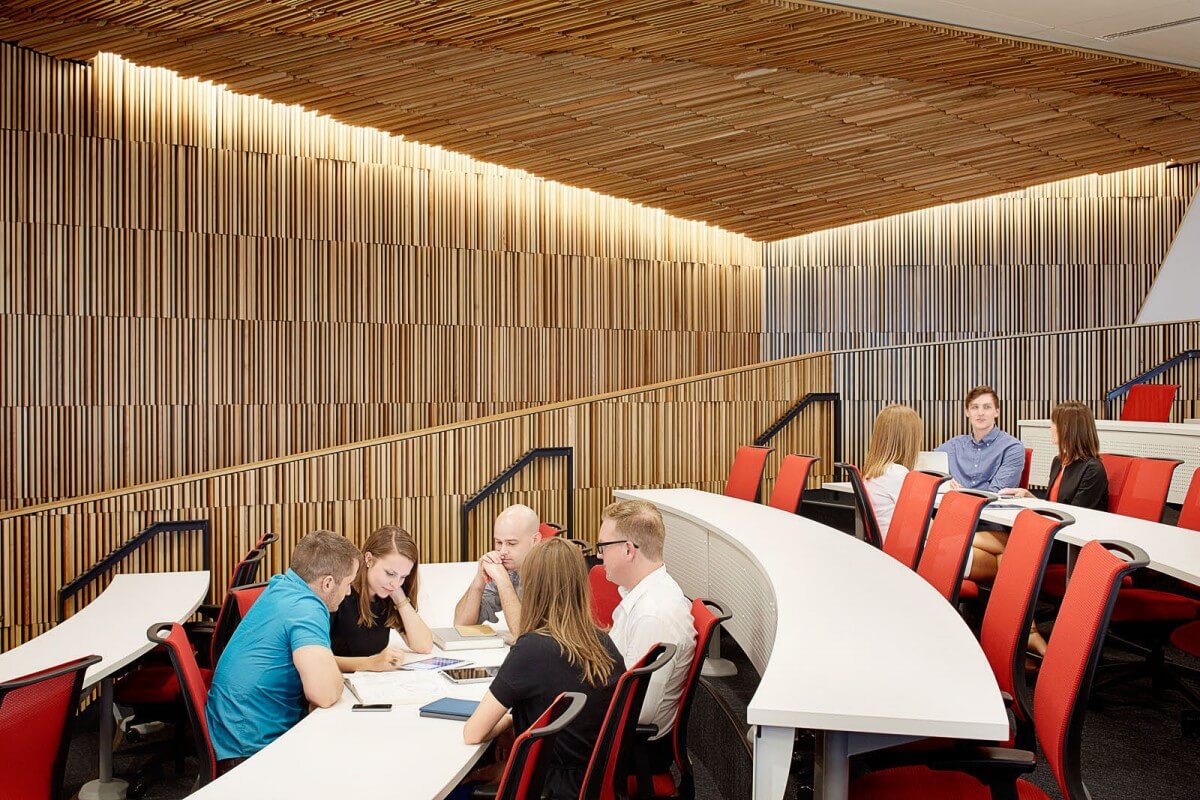 The Academic Center at KCU took an existing building with a large 1,500-seat auditorium and transformed it into a state-of-the-art learning facility and hub for student activity. The design team developed the innovative concept of stacking two lecture halls within the footprint of the existing auditorium.
The lobby and back-of-house auditorium spaces were converted into flexible student break-out and study rooms. This resourceful solution saved nearly a third of what it might otherwise cost to build a new facility and achieved LEED Silver Certification due in part to repurposing of 90% of the materials from the site's previous building, Weaver Auditorium.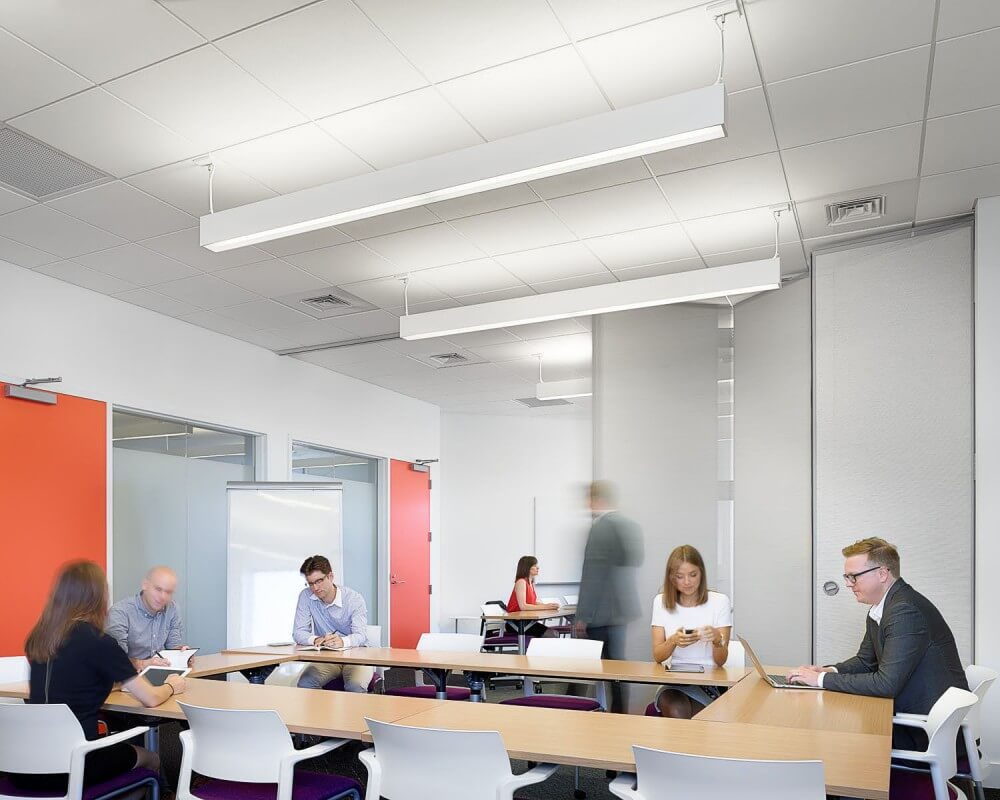 The project was one of multiple identified in the University's master plan, which was initiated in 2012. The design principles expressed in this master plan are based on a qualitative approach that synthesizes interviews, the aspirations and the goals of KCU with a critical assessment of their current space planning needs.
Helix principal Reeves Wiedeman and project architect Miranda Groth will be co-presenting alongside KCU CFO/CEO Joe Massman and Director of Capital Projects, Tim Saxe on the success.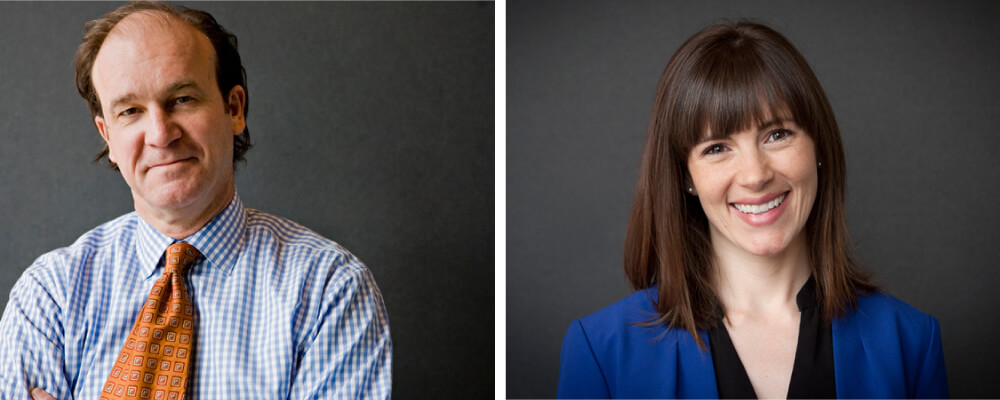 Reeves W. Wiedeman, FAIA
Founding Principal
Helix Architecture + Design
As a founding principal of Helix, Reeves Wiedeman has been a driving force behind the firm's success across a diverse, award-winning portfolio of work that spans academic, civic, cultural, workplace, hospitality and residential markets. As a market leader for Helix's higher education clients, Reeves has led all of the firm's projects for KCU as well as other academic institutions throughout the region. Reeves is an alumnus of the University of Kansas with a Bachelor of Architecture and Bachelor of Science in Environmental Design. His commitment to design excellence and advancement of the profession is evident in his continued involvement with the American Institute of Architects and his selection for Fellowship Status.
Miranda Groth, AIA, LEED AP
Project Manager
Helix Architecture + Design
During her career at Helix, Miranda has managed nearly 150,000 square feet of projects for Kansas City University of Medicine and Biosciences, including the complex adaptive reuse of Weaver Auditorium into the new KCU Academic Center. The project recently received an AIA Central State Design Excellence Award for its ingenuity in repurposing an underutilized structure into an educational hub on the KCU campus. Her methodical project management approach has consistently resulted in her projects being completed under budget and within schedule. Miranda has a Master of Architecture from the University of Illinois at Urbana-Champaign and a Bachelor of Science in Architectural Studies from Southern Illinois University Carbondale.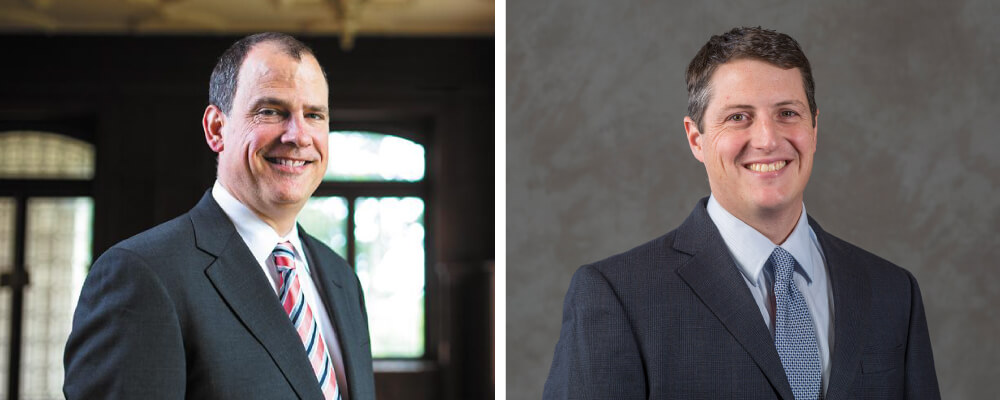 Joe Massman, MBA
Executive Vice President, Chief Financial Officer and Chief Operating Officer
Kansas City University of Medicine & Biosciences
Joe Massman is chief financial officer (CFO) and chief operating officer at the Kansas City University of Medicine and Biosciences, where he is responsible for most of its non-academic functions including finance, human resources, compliance, information technology, facilities and campus operations. Prior to joining the field of higher education, Joe was the founder and CEO of the ETF Store, a retail investment advisory firm. Previously, he served as CFO at Freightquote.com and held other senior financial positions with Express.com in Los Angeles, Viacom, Inc., in New York, and KPMG LLP in Kansas City. Joe earned a bachelor of business administration from the University of Notre Dame and a master of business administration from New York University.
Tim Saxe, PE
Director of Capital Projects
Kansas City University of Medicine & Biosciences
Tim provides leadership for the planning, design, construction, and financial performance of capital improvement projects for the University. Prior to his role at KCU, Tim enjoyed a diverse 15-year career in both design, as an architect and structural engineer at HNTB, and then in construction management, as Project Manager and Knowledge Manager at JE Dunn Construction. A majority of Tim's experience is on large scale projects on University campuses. Tim graduated from the Missouri University of Science & Technology with a Bachelor of Science in Civil Engineering and completed graduate studies in Architectural Engineering at the Pennsylvania State University.
We'd love to see you at the SCUP 2016 North Central Symposium in Omaha, NE. The conference takes place on April 27th, so
register
soon!