Helix Gives New Life to Existing Structures: Kansas City ranks in top 10 for adaptive reuse projects
A recent
report by national apartment listing service and research group RENTCafé
ranked Kansas City in the top 10 cities across the country when it comes to the adaptive reuse of former factories, offices, hotels, and other buildings into apartments. Kansas City joins major metros like Chicago, Philadelphia, Los Angeles, New York, and more, with many of our new apartments coming from old office buildings.
As we've said before, we have a thing for old buildings. Over the past 28 years, Helix has worked with visionary clients to reposition more than 100 buildings in Kansas City's urban core, totaling more than 4 million square feet. Bringing new energy into these historic structures aligns with our commitment to revitalizing our urban core, as well as with the sustainable principles that guide our practice. We are proud to give these buildings new lives so that future generations can experience them for decades to come.
Here are just a few of our adaptive reuse residential projects, including the recently completed Arc on Armour.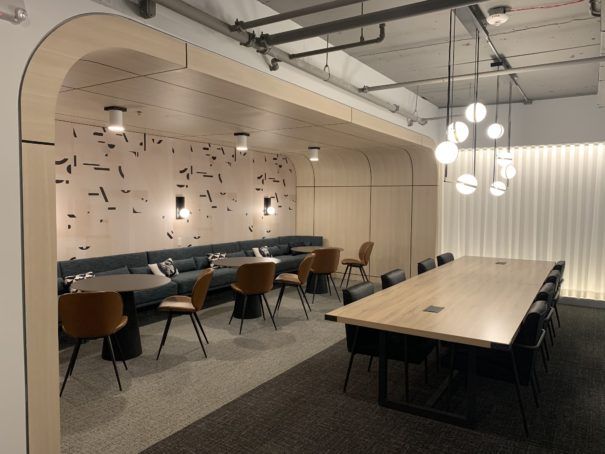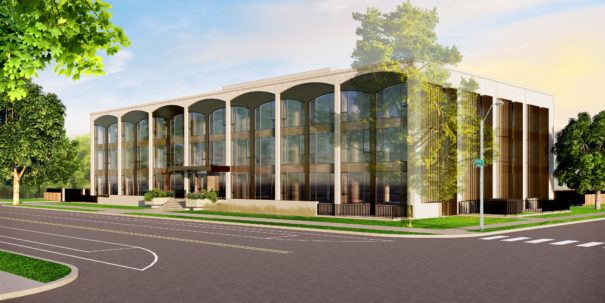 Formerly offices for the American Red Cross,
Arc on Armour
is one of the latest developments by Silliman Group. Helix maintained the more distinct features of the building's facade — notably the arches that span all three stories and presented tremendous opportunities for bringing natural daylight into each unit. By eliminating the red brick nestled under the arches, Helix created an inviting presence along Armour Boulevard. The interior layout accommodates more than 60 units, and residents will be able to take advantage of a work cafe and fitness lounge.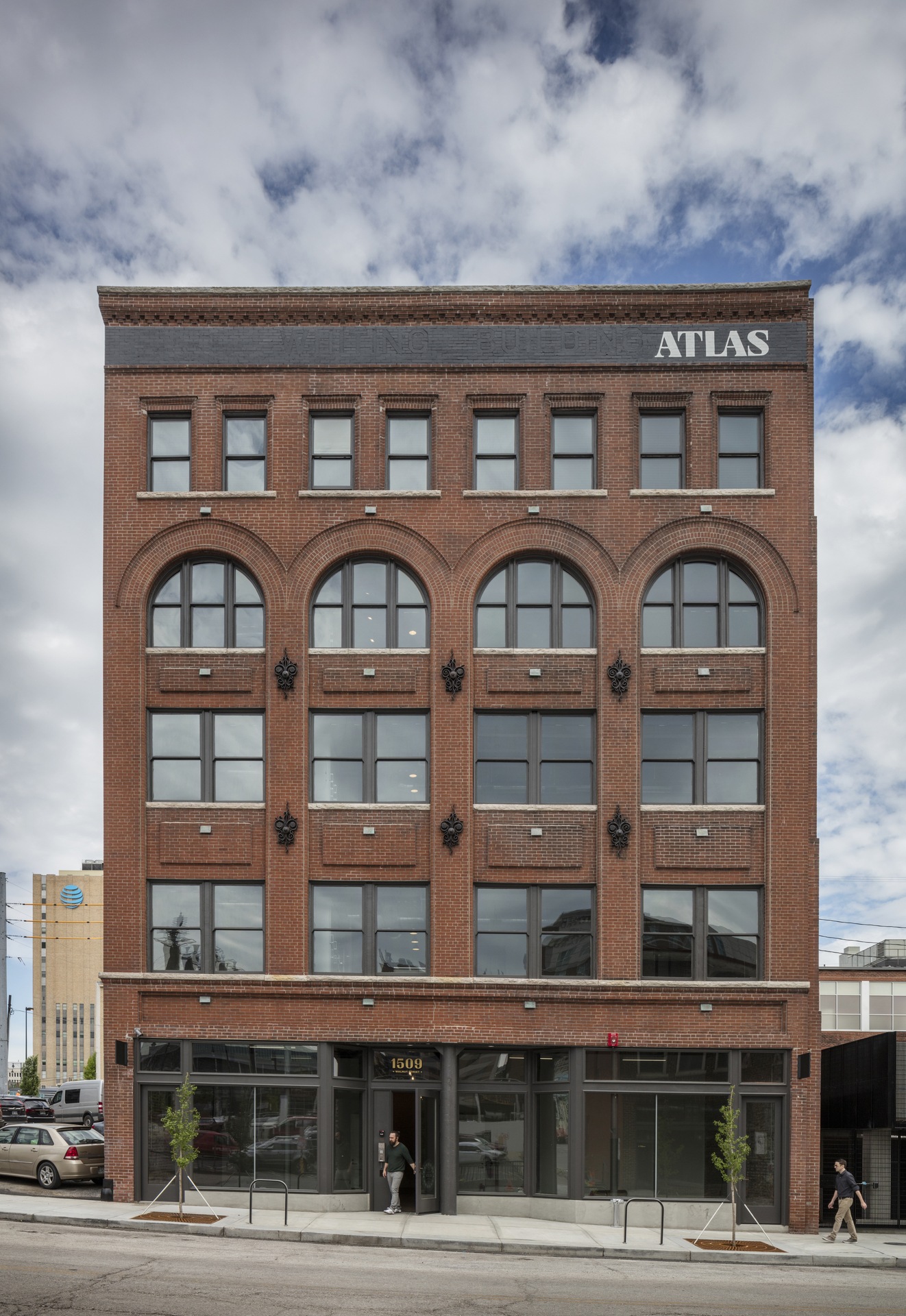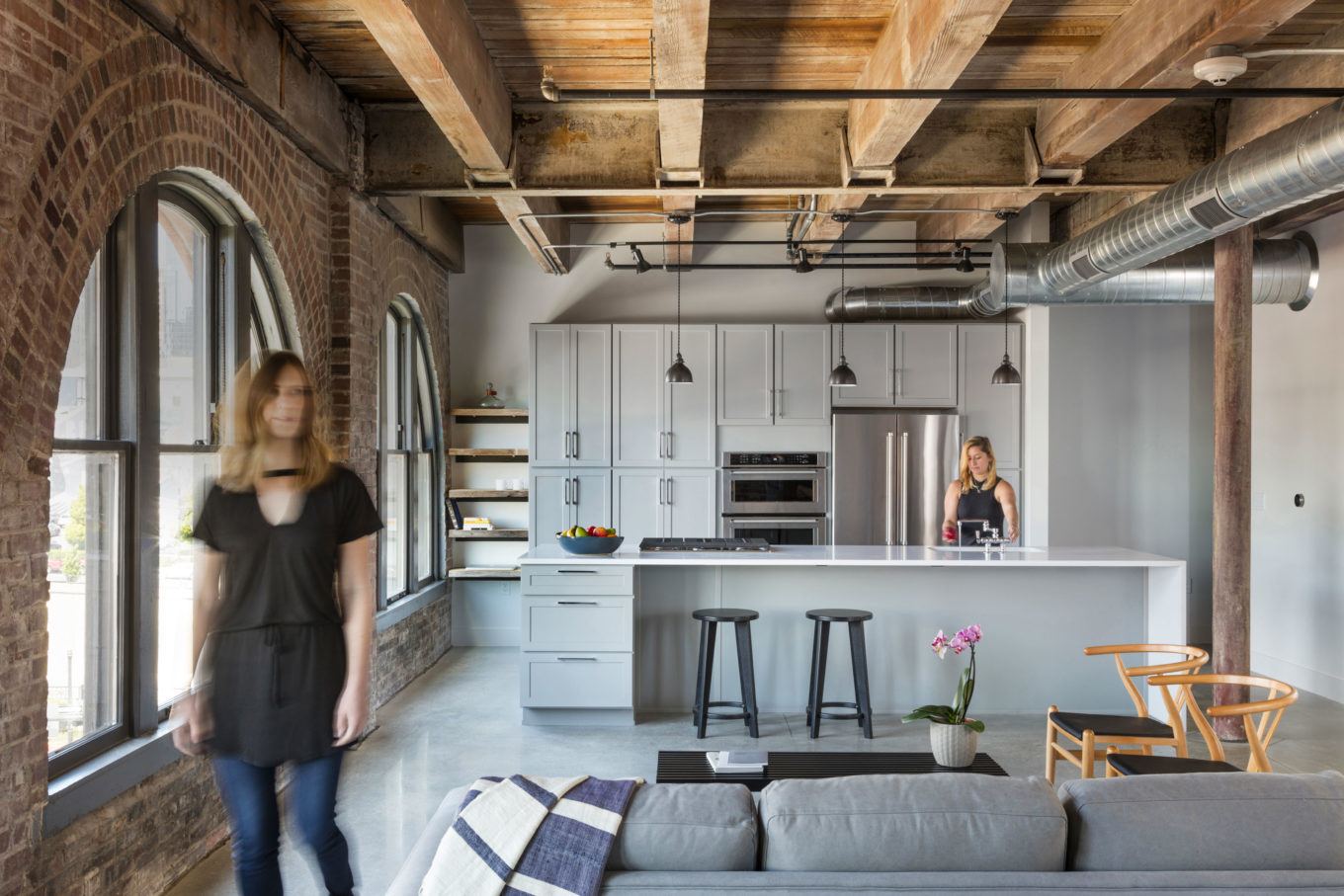 Located at the edge of the Crossroads Arts District and Downtown,
Atlas
was a functioning warehouse since its completion in 1902. The impetus of the project was to demonstrate reverence for the existing building. Instead of washing over a century of warehouse patina, Helix chose to leverage it as the project's greatest asset. Other architectural details, reused materials, and unique opportunities converted Atlas into 16 luxury apartments. The juxtaposition of the modern surfaces activates the warehouse's character and places each historic element on display.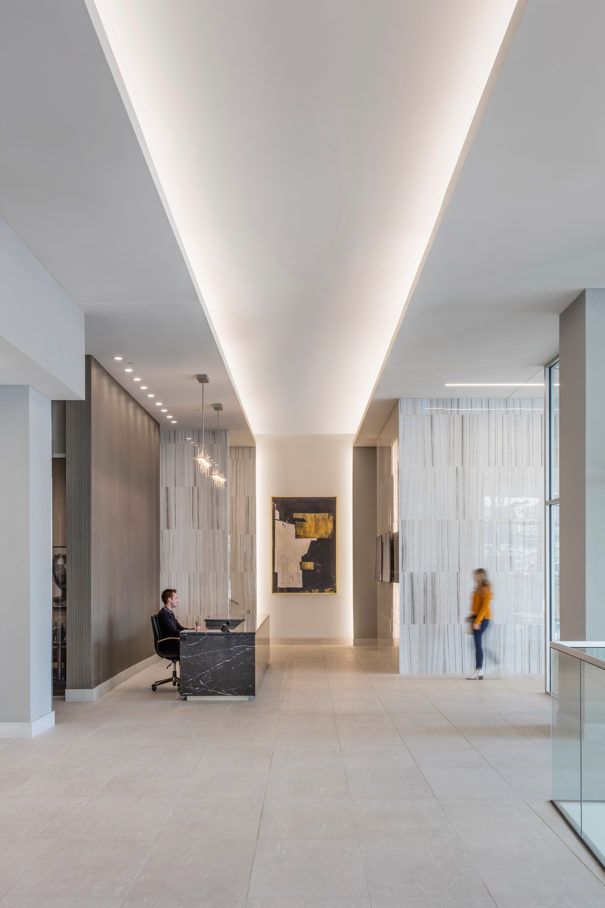 When originally constructed in 1962, Traders on Grand was the first high-rise building erected in downtown Kansas City after the Great Depression. Transformed into
The Grand
more than 50 years later, it once again stands as a symbol of revitalization. In contrast to the abundance of turn-of-the-century architecture in downtown, The Grand is part of the smaller collection of mid-century buildings that form Kansas City's iconic skyline. Helix recaptured the original style, inspired by the mod glamorous aesthetics of the early '60s. The combined efforts of the visionary development team, historic preservation experts, and the design and construction team, has resulted in multiple awards from various local and regional historic preservation agencies.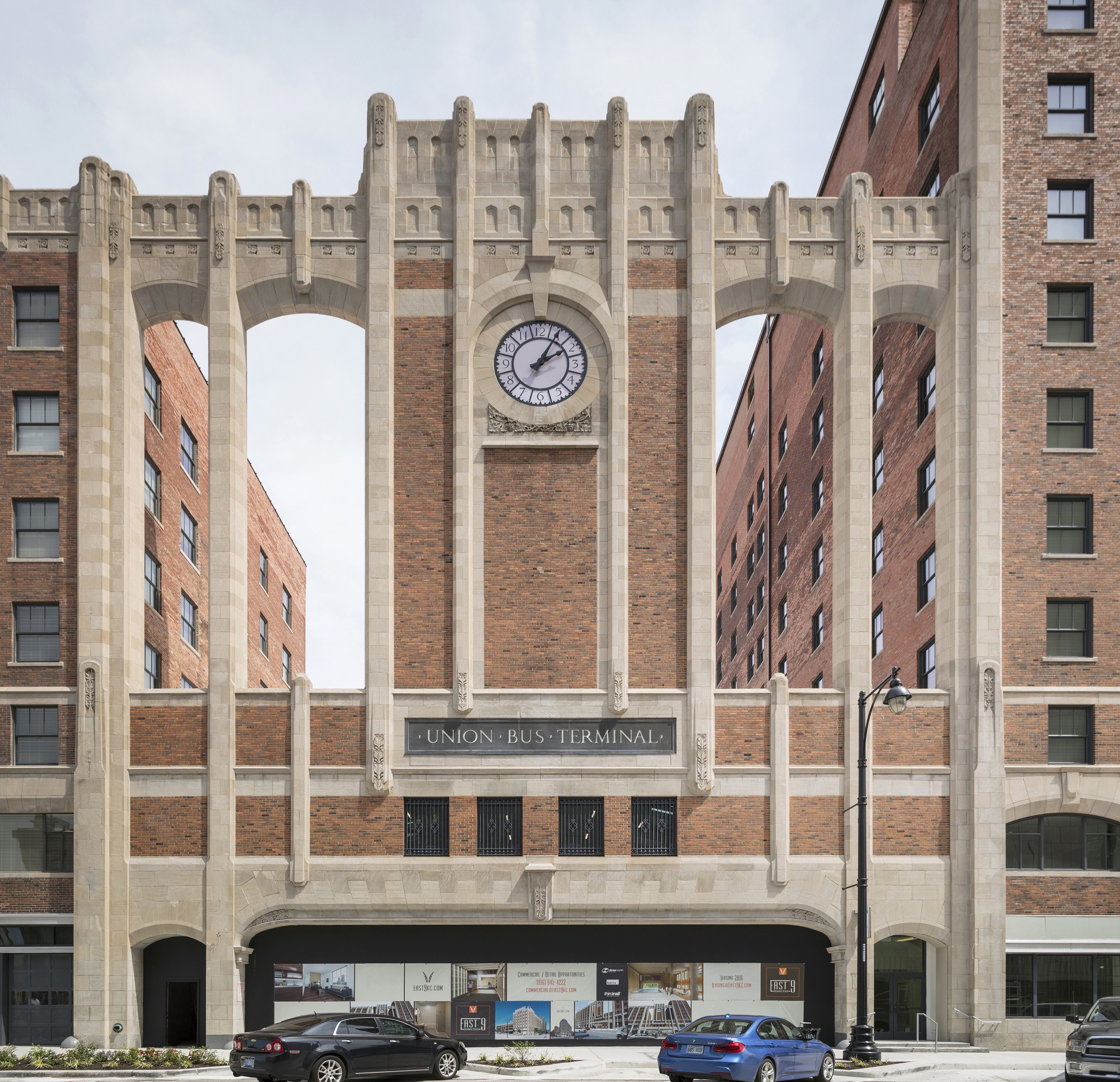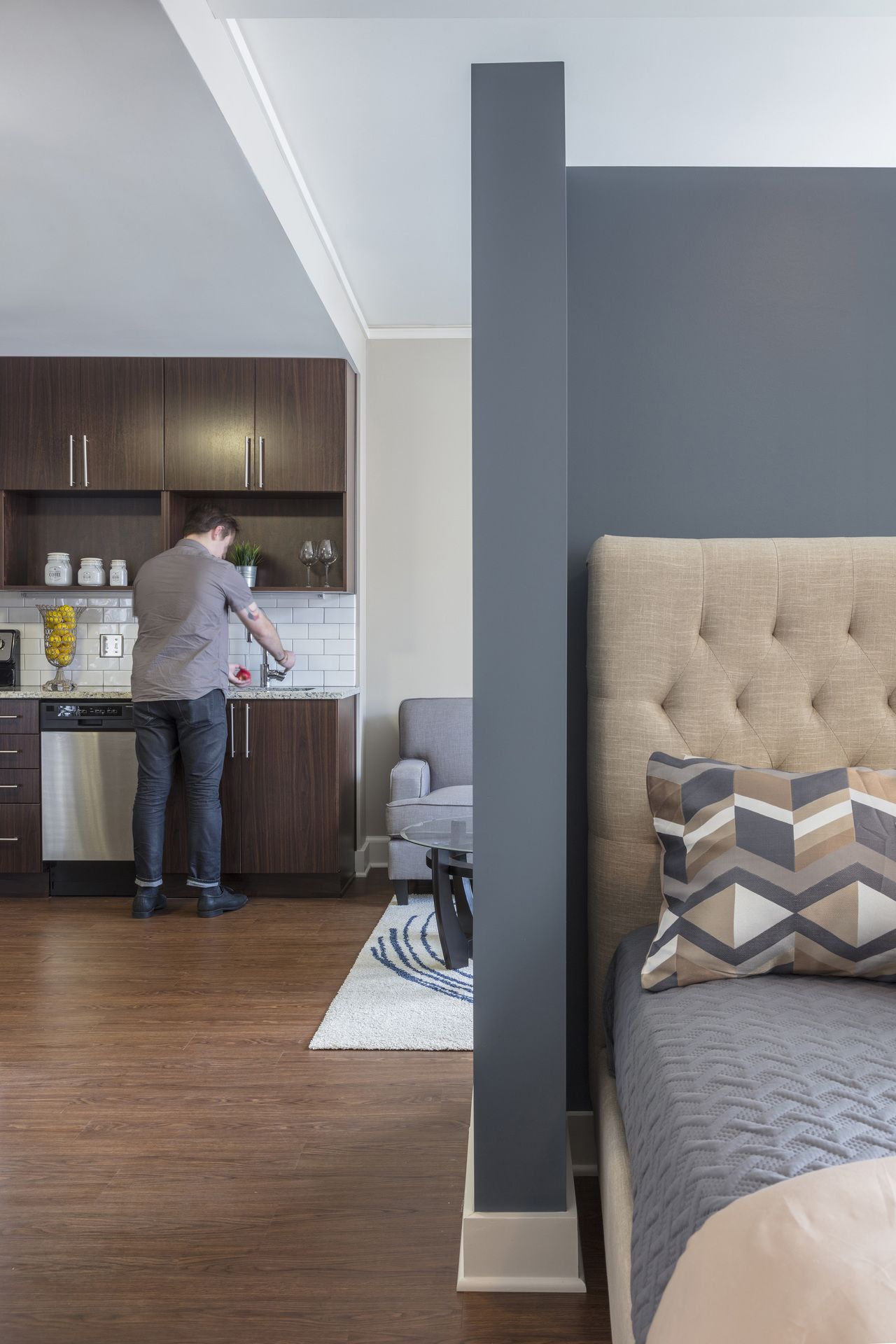 The Pickwick Plaza Hotel, built in 1930, was a downtown KC landmark and frequent retreat of President Harry S. Truman. The historic structure sat vacant for decades before Gold Crown Properties led the stunning transformation into one of downtown Kansas City's most iconic mixed-use developments.
East 9 at Pickwick Plaza
was designed as a true mixed-use facility combining transit, retail, hotel, and office uses in one facility. This monumental adaptive reuse project adds new vitality and a substantial infusion of residents and retail services to downtown Kansas City.