Helix Finishes Awards Season with Regional Recognition and Earns a Top Honor
"Awards season" at Helix doesn't imply golden statues or extravagant gowns. Every fall, we get to take a moment to reflect on our work and hope to be recognized for our efforts by the American Institute of Architects (AIA) Central States Region and Kansas City chapters. Behind every design award that we are fortunate enough to receive is the vision and aspiration of our clients. We are honored to share these achievements with them, as well as our design and construction team members.
While the design award ceremonies looked a little different this year, we were still privileged to participate in these programs among the wide range of talents in the local and regional communities. Read more about the award-winning projects below: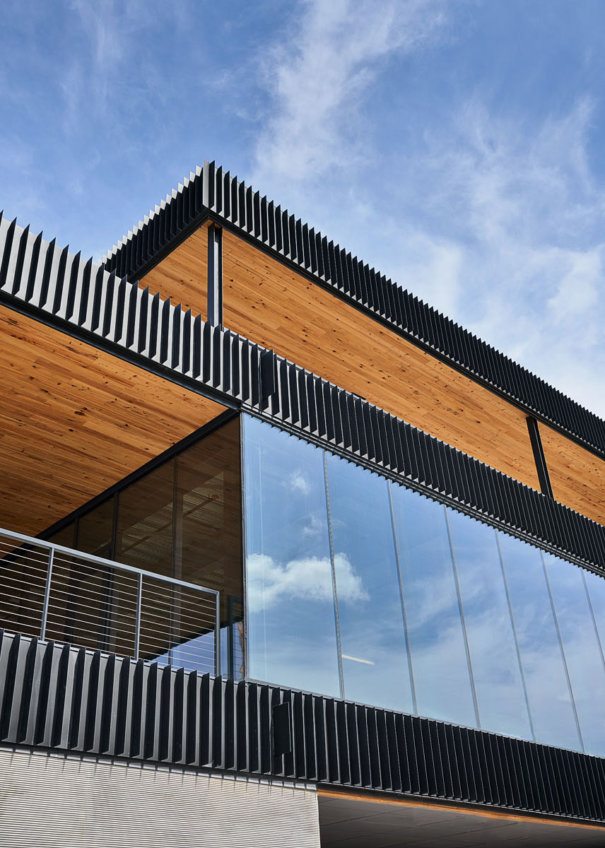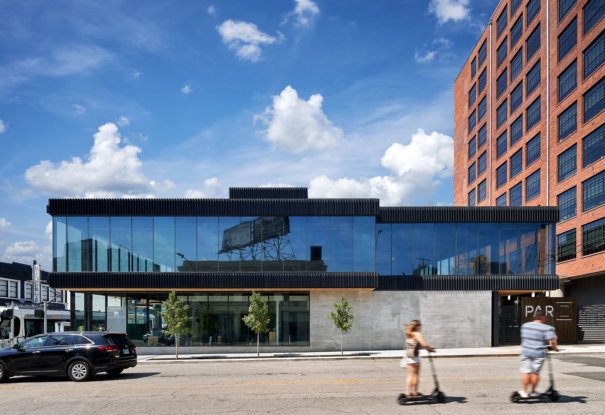 AIA Central States Region
In September, Helix received a Merit Award from the AIA Central States Region for 19 + Main at Corrigan Station.
19 Main is the first new construction office building in the Crossroads area in more than 60 years. Developed as an extension of the historic Corrigan Station, every architectural move was designed to support and enhance urban vitality. While co-developers Copaken Brooks and 3D Development wanted to provide progressive office space for lease, their goal was also to ensure the building was closely connected to neighboring public spaces.
Client: Copaken Brooks, 3D Development
Lead Architect: Evan Fox, AIA
Design + Construction Team: Helix Architecture + Design, Miller Stauch Construction, Lankford | Fendler, PMA Engineering, SK Design Group, Rosehill Gardens, FP&C Consultants
"This spec office was appreciated for its connection to the urban context, both inside and out. Built without a specific user in mind, the diversity of experiences helps to blur the boundaries between public and private."
— AIA Central States Jury
This year's AIA Central States Region jurors included: Claire Weisz, FAIA, founding principal of WXY Studio in New York; Carol Ross Barney, FAIA, founder and design principal of Ross Barney Architects in Chicago, IL; Anne Marie Duvall Decker, FAIA, founding principal of Duvall Decker in Jackson, MS; and Marlene Imirzian, AIA, founding principal of Marlene Imirzian & Associates Architects in Phoenix, AZ.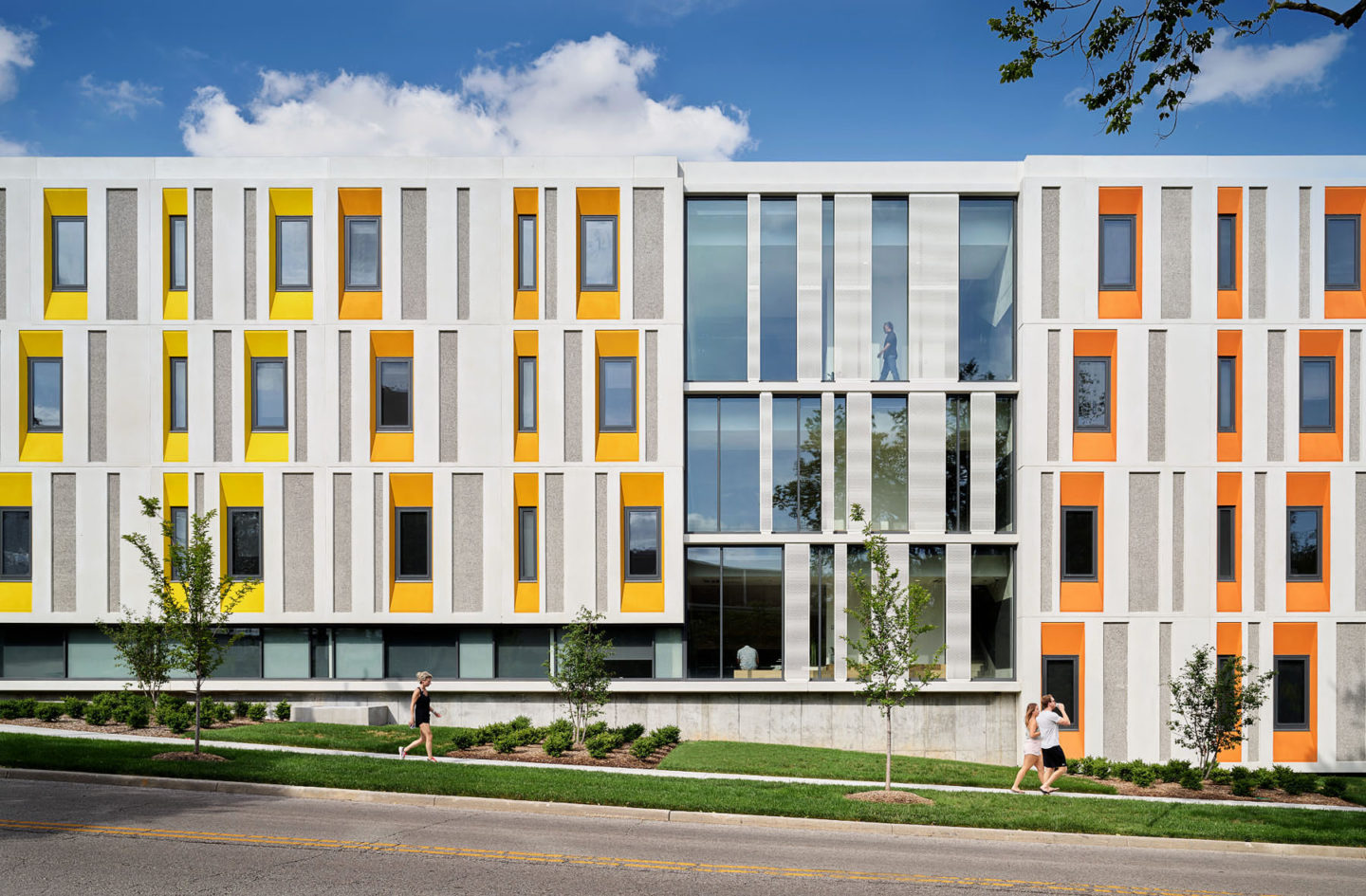 Last week, the Kansas City design community came together to celebrate the impressive abundance of projects that come from local firms. As the final award of the evening, Helix was thrilled to receive an Honor Award and Project of the Year for the Barbara Marshall Residence Hall and Wylie Dining Center at the Kansas City Art Institute.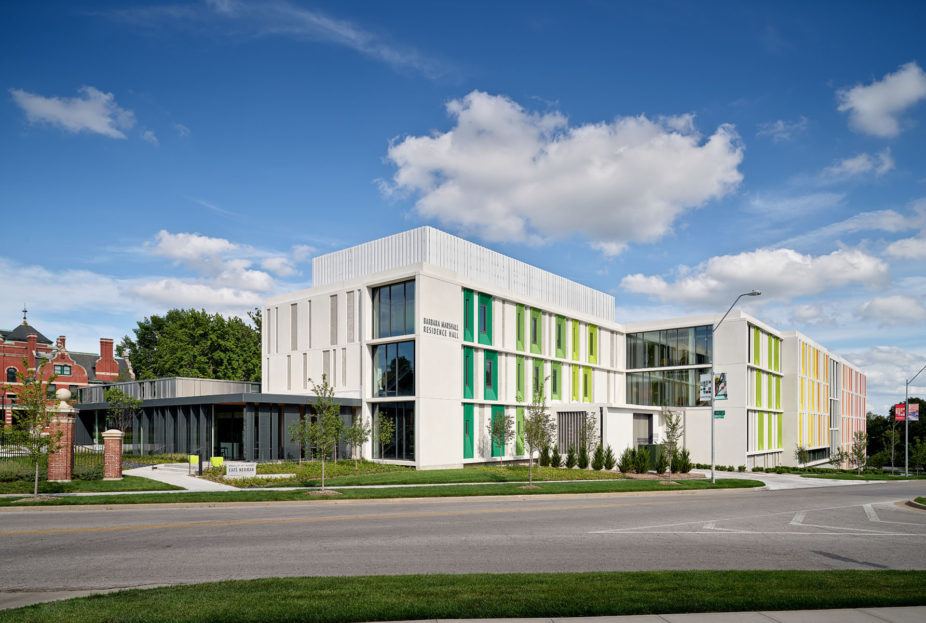 "The way it was sited on the sloping site — it was very beautifully integrated on three levels. It was a beautiful program, the materials, the prefab panels with different colors. It was a project that, in review, it was perfectly conceived and built, where every space was integrated and working very well. It's a great example of how you can do architecture today that doesn't have to be flashy but is all around well designed and well executed. We're very excited for this project."
A collaboration with Christopher Carvell Architects, the Barbara Marshall Residence Hall and Dining Center is the cornerstone of establishing KCAI's freshman experience, as well as supporting its legendary curriculum. The design began with an understanding of the building's unique future residents and was executed in a way that these discerning students can appreciate the materiality and craft.
Client: The Kansas City Art Institute
Lead Designer(s): Doug Stockman, AIA; Alissa Wehmueller, IIDA; Christopher Carvell, AIA
Design + Construction Team: Helix Architecture + Design, Christopher Carvell Architects, JE Dunn, Henderson Engineers, Bob D. Campbell, SK Design Group, Plaid Collaborative, Ricca Design Studios
This year's AIA Kansas City jury was comprised of a distinguished group of architects in Austin and San Antionio: Michael Hsu, AIA, founder and principal of Michael Hsu Office of Architecture in Austin, TX; Tenna Florian, AIA, partner at Lake | Flato Architects in San Antonio, TX; and Miguel Rivera, FAIA, founder of Miró Rivera Architects in Austin, TX.