Helix Employees Celebrate 5 Years with the Firm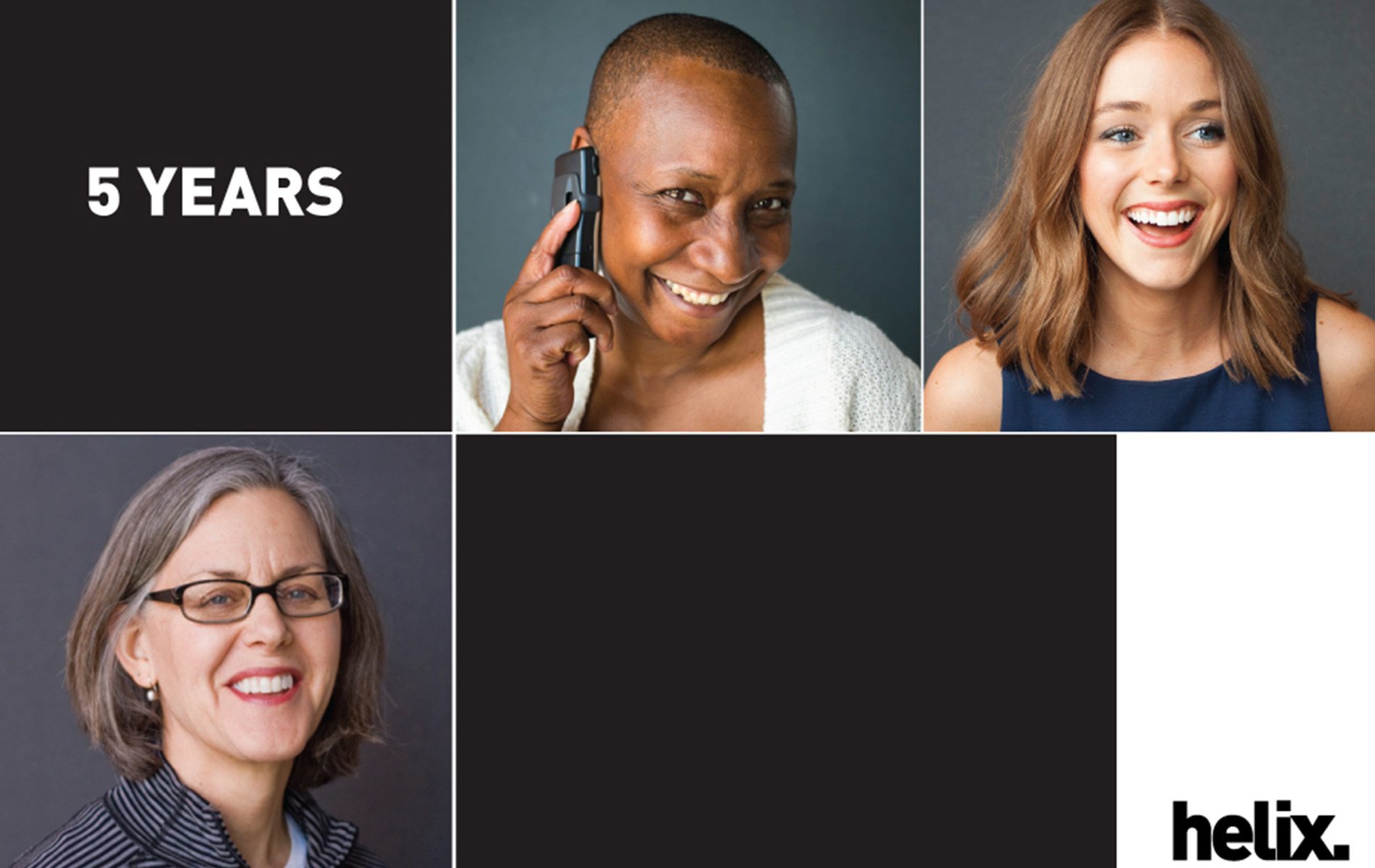 We're pleased to share three Helix employees are celebrating their five-year anniversary with the firm. In that group, you'll find our resource librarian, Marcie Miller Gross; interior designer, Erin Stork; and our office concierge, Nina Grimes.
To thank them for their service and mark the milestone, they received a $1,000 voucher to be used for travel of their choice. These are given to team members for every five years of service. We capped off the festivities with a new tradition – a celebratory lunch.
Thank you to Marcie, Erin and Nina, for your contributions, dedication and friendship. Helix greatly benefits from the gifts and talents each of you bring.