Helix client honored with Kansas City Business Journal Capstone Award

At Helix, we are grateful to work with many talented minds. While each one of our clients is creatively unique and diverse, they all share one common denominator: the belief that great design can change people's lives for the better. Our client, Kansas City Art Institute (KCAI), was recently honored by the Kansas City Business Journal as a 2021 Capstone Award winner in the Architectural Design category.
KCAI will be recognized for their work on the Barbara Marshall Residence Hall and Wylie Dining Center. We are thrilled to have worked alongside KCAI on this project, one that captures the essence of the young minds who will inhabit the space.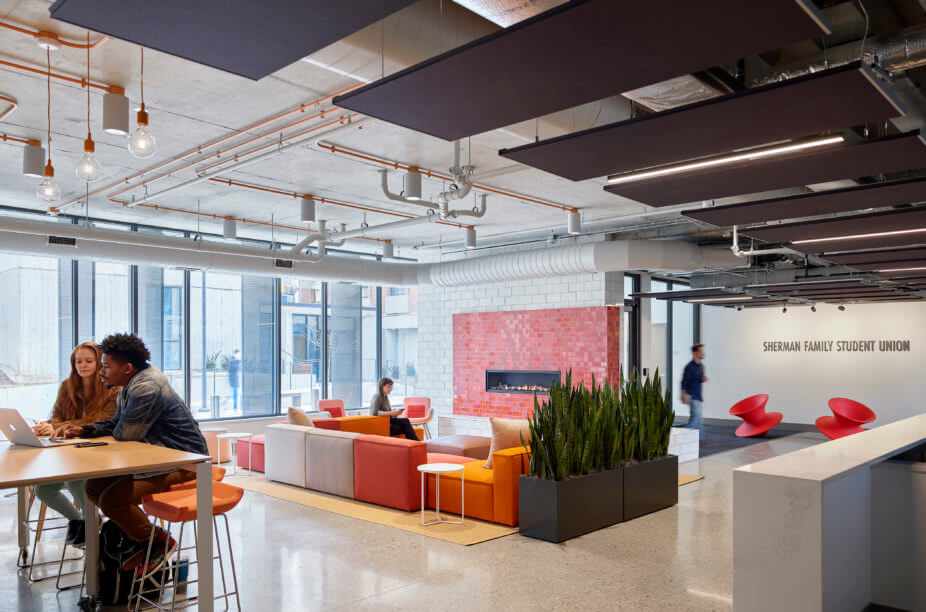 Kansas City Art Institute, Barbara A. Marshall Residence Hall and Wylie Dining Center

KCAI is located within an optimal intersection of art, creativity, and inspiration. Situated on a pedestrian path commonly referred to as the "art ribbon," KCAI connects students to both the Kemper Museum of Contemporary Art and the Nelson Atkins Museum of Art. The site for the residence hall leverages this ideal location to strengthen the campus's relationship with these prestigious institutions.
When designing the residence hall, the team began by developing a thorough understanding of the unique KCAI student. Within the walls of this residence hall, like-minded yet diverse students will come together to learn and grow. They have a heightened appreciation and curiosity for craftsmanship and quality in their new home; they care deeply about their mental health and wellness; and they are advocates for social justice.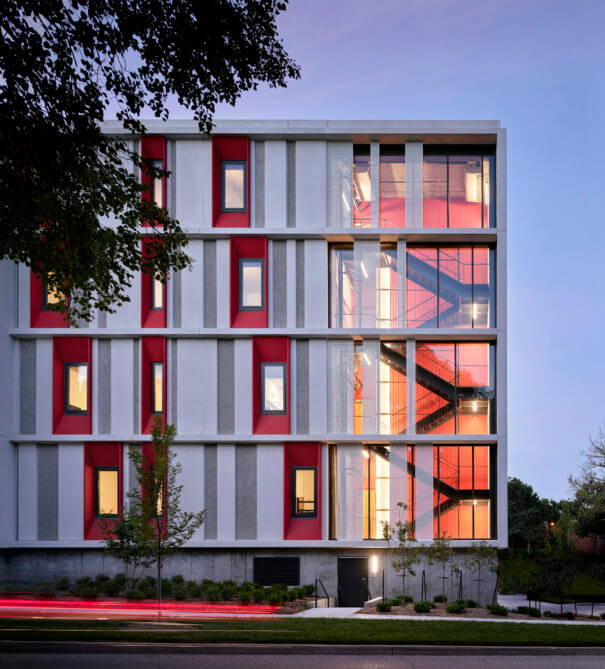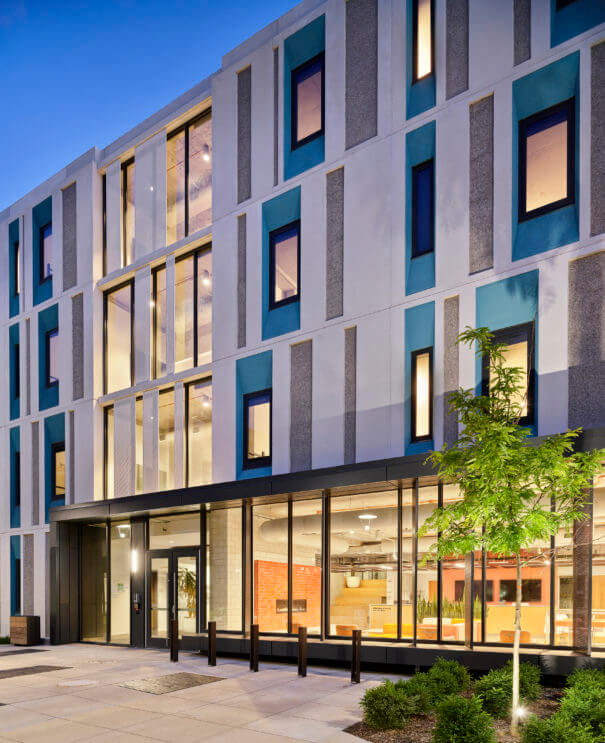 ​​Congratulations to KCAI and the teams of architects, designers, engineers, craftsmen, and contractors that helped make this project a reality. Special thanks to:
You can see the full list of 2021 Capstone Award winners on the Kansas City Business Journal's website.