Helix Brings Home Two Regional Design Excellence Awards From AIA

Each year the American Institute of Architects (AIA) Central States Region recognizes the most exceptional projects and firms throughout the five-state region at their annual Excellence in Design awards. The 2018 awards ceremony, hosted in Tulsa, Oklahoma, recognized the work of Helix Architecture + Design for two complex adaptive reuse projects in downtown Kansas City, the Atlas apartments and East 9 at Pickwick Plaza mixed-use development. Atlas and Pickwick Plaza each received a Citation Award in the adaptive reuse category. Both projects showcase Helix's commitment to revitalizing historic structures in downtown Kansas City.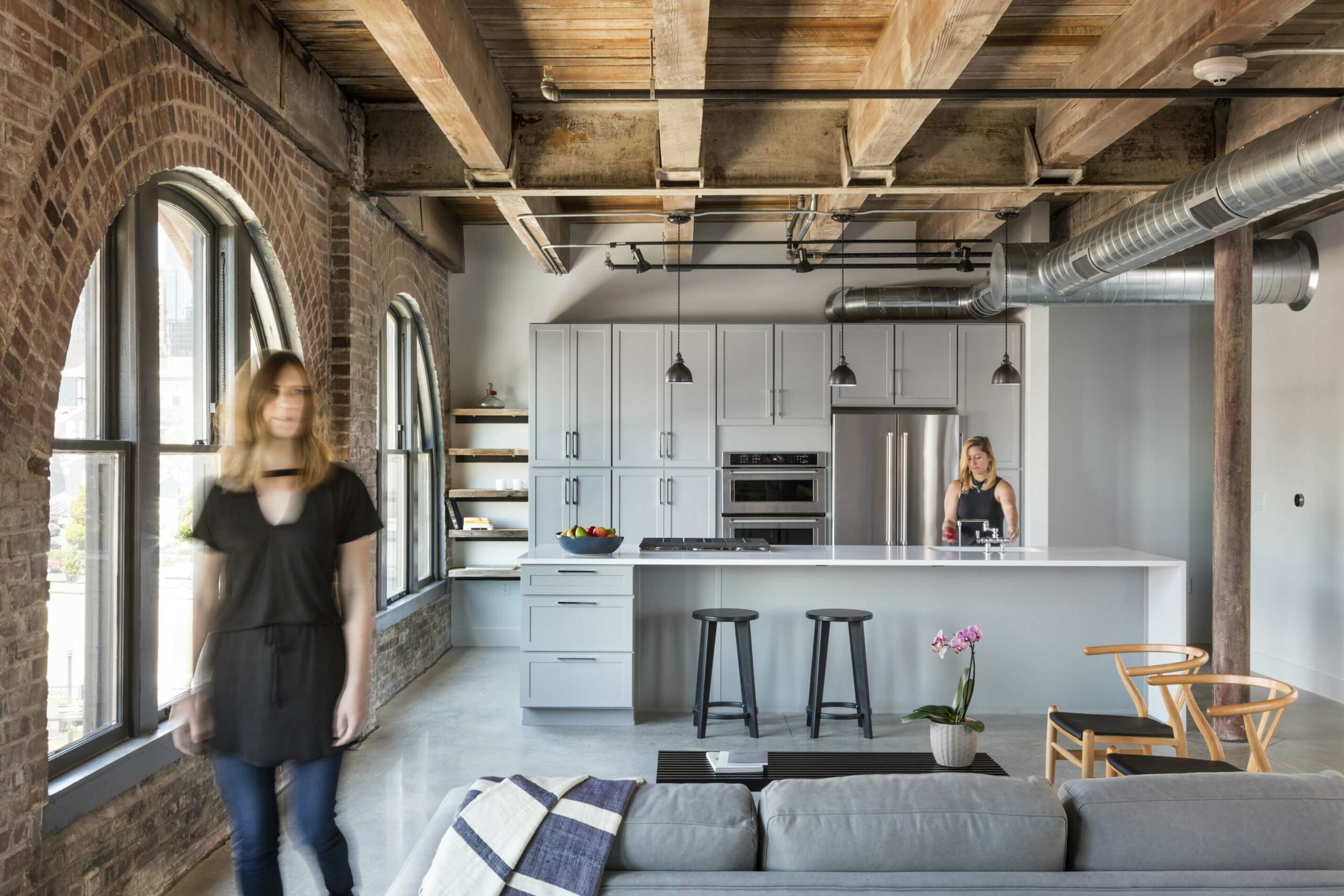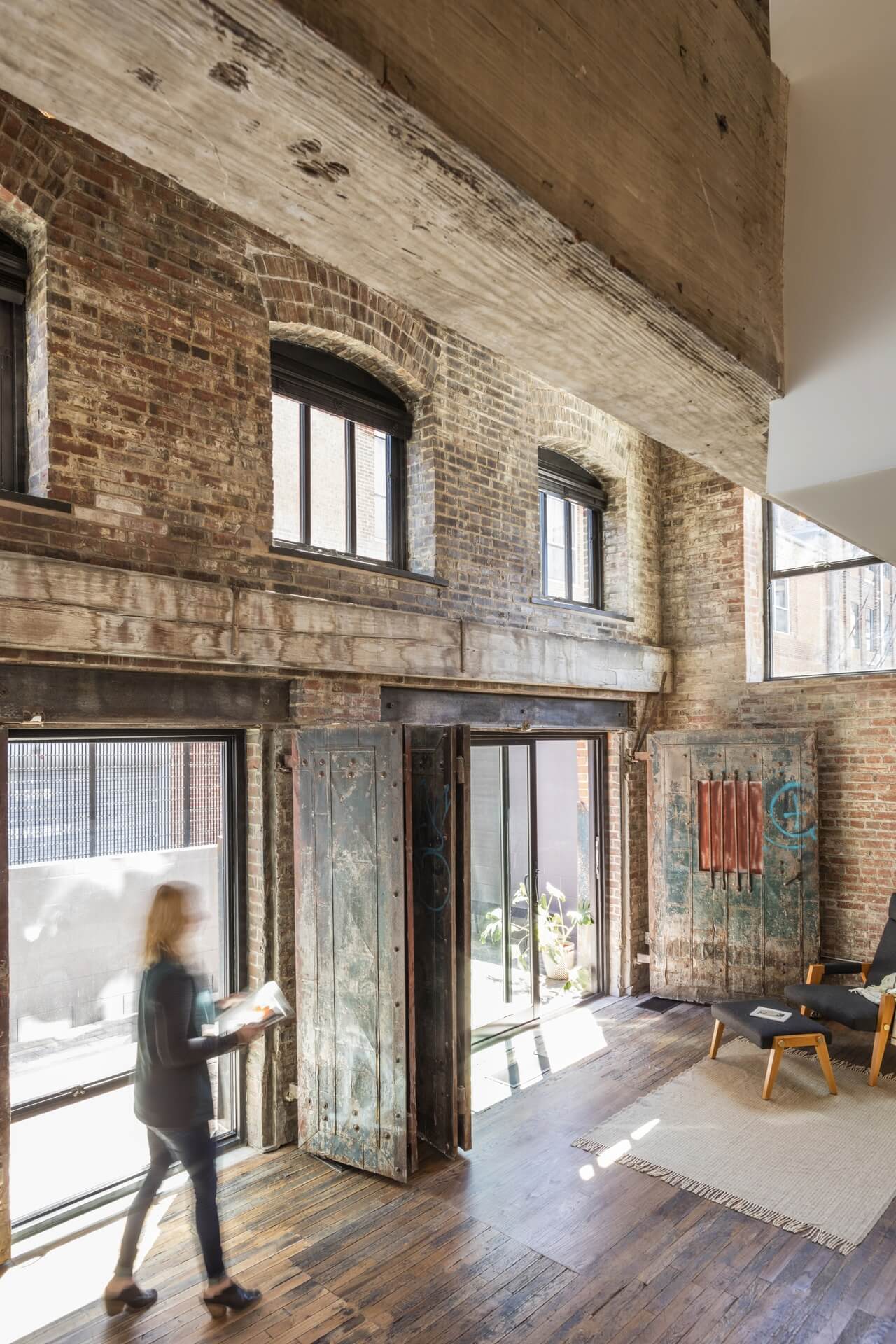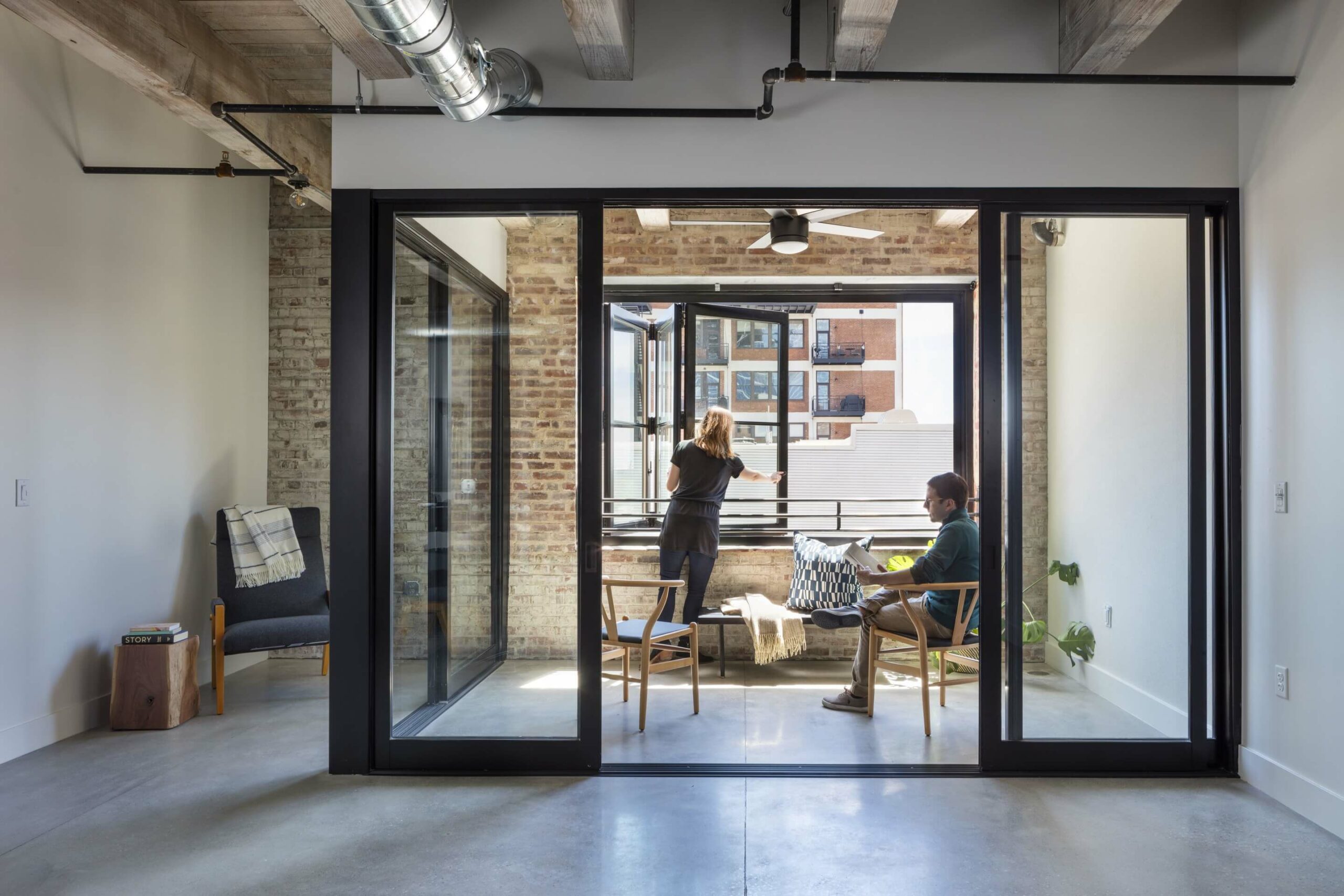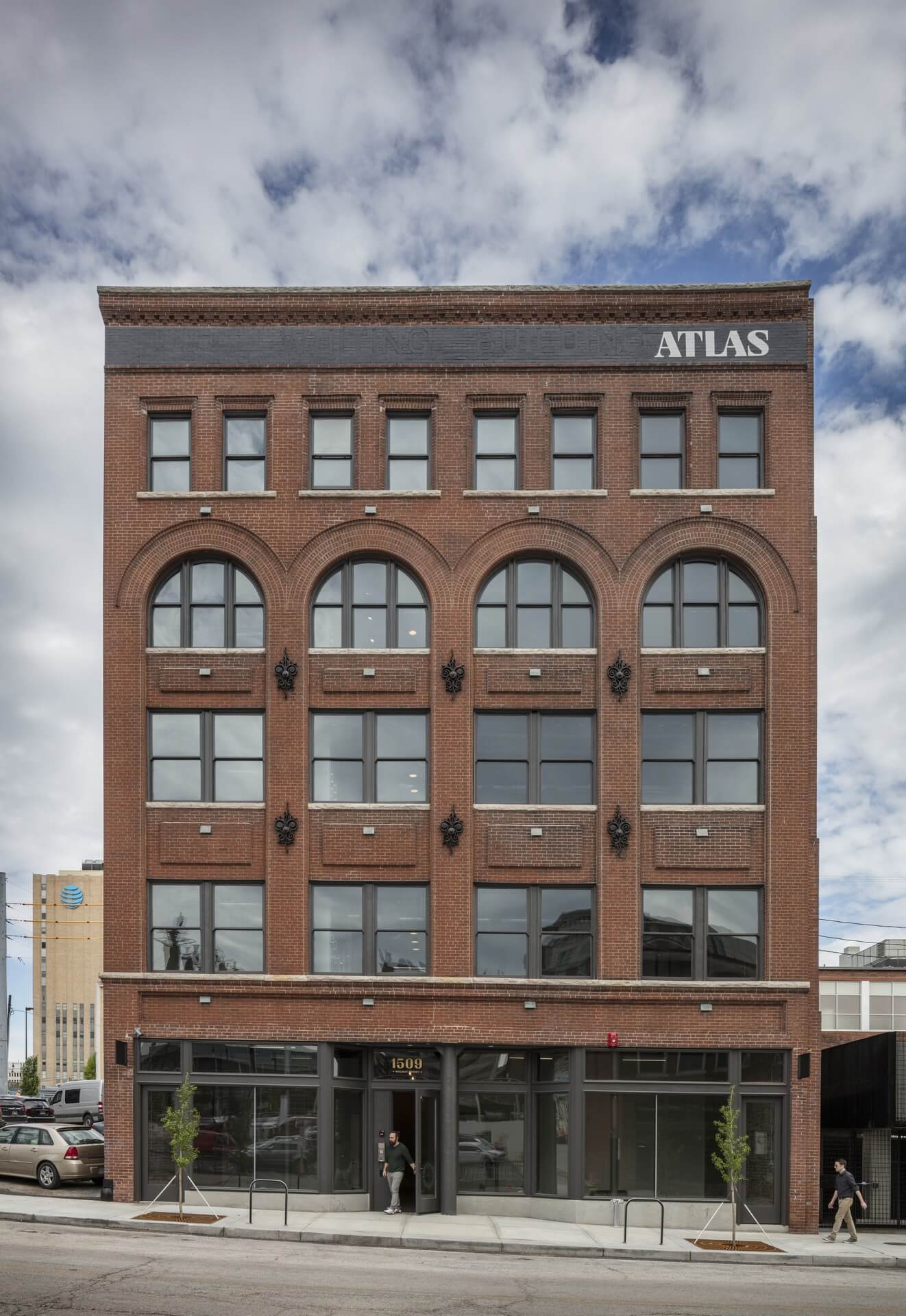 Atlas – Citation Award, Adaptive Reuse

The Atlas building was a functioning warehouse since its completion in 1902. Located at the edge of Kansas City's Crossroads Arts District and Downtown, Atlas is rare among the boom of multi-family projects. The simple impetus of the project was to demonstrate reverence for the existing building, which also became the design concept. Instead of washing over a century of warehouse patina the design team chose to leverage it as the project's greatest asset. The design team scoured the building for special details, reusable materials and unique opportunities. The architectural details within the existing, historic structure drove the building layout as well as the design of each individual apartment. There is a delicate balance between the insertions of new black and white elements within the gritty, white-washed warehouse. The juxtaposition of the new clean surfaces activates the existing character and places each historic element on display.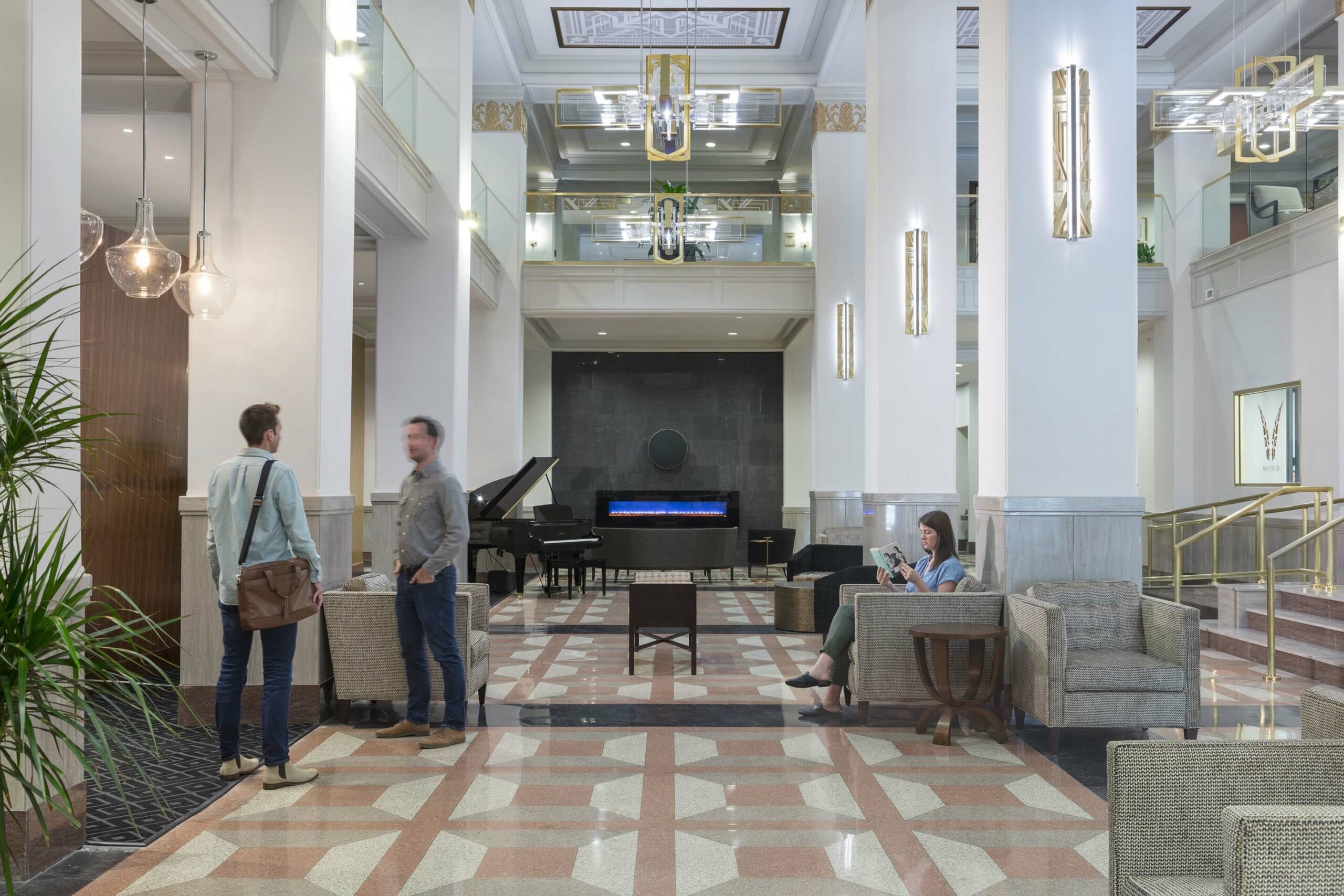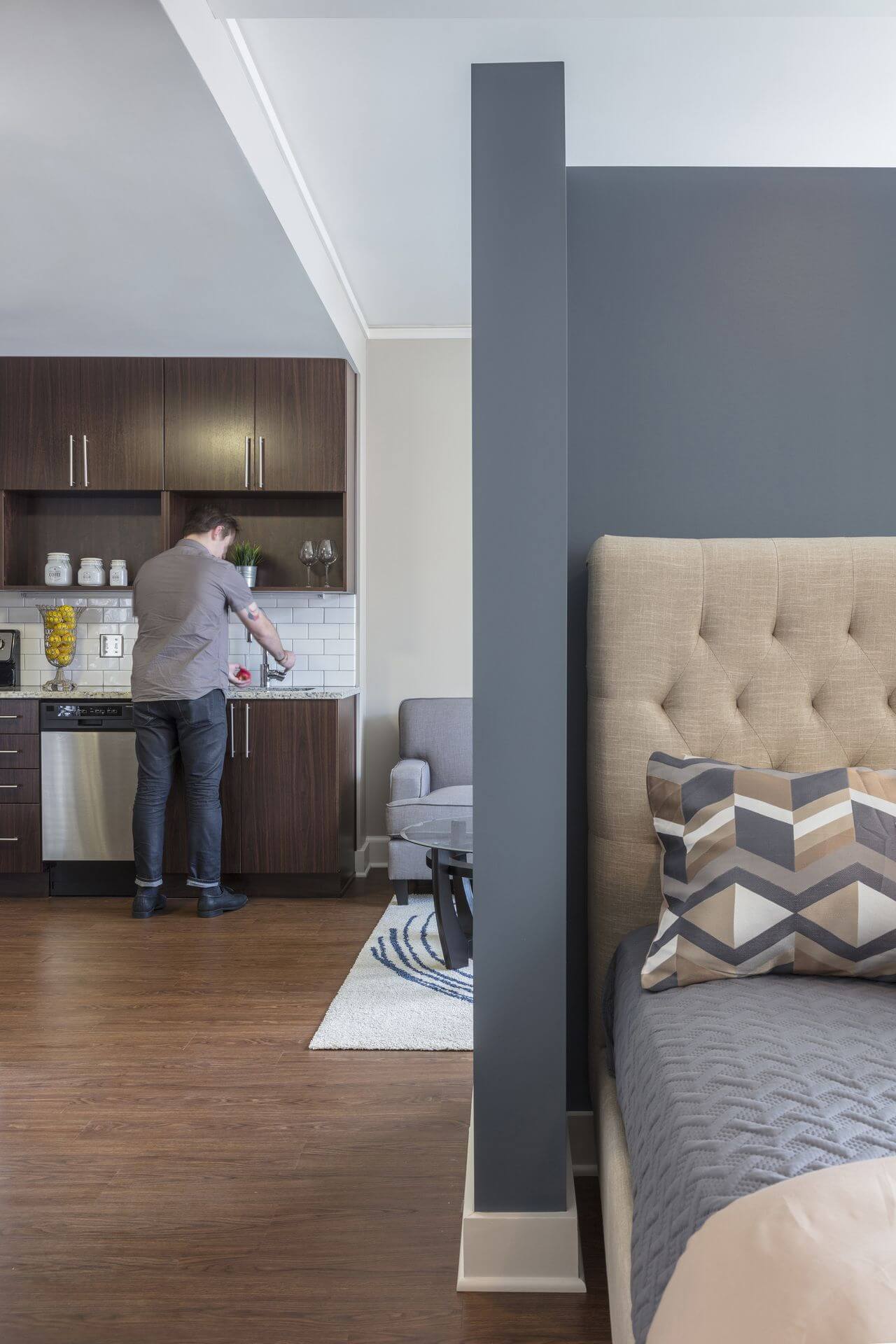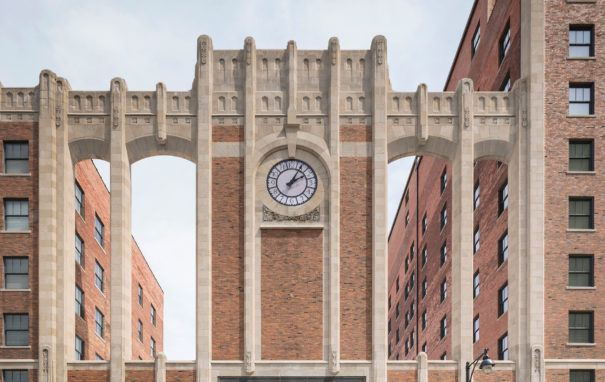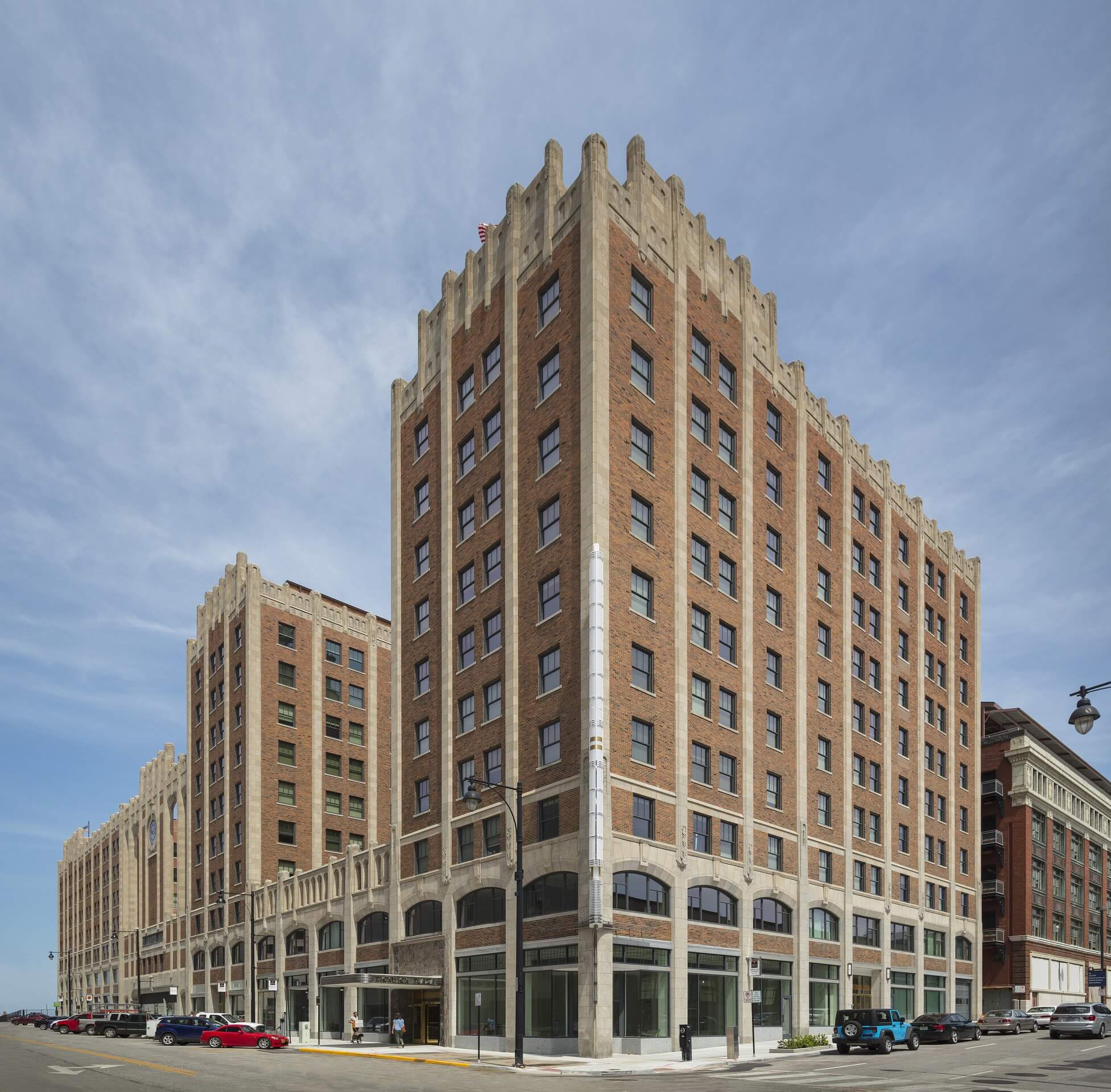 East 9 at Pickwick Plaza – Citation Award, Adaptive Reuse

The Pickwick Plaza Hotel, built in 1930, was a downtown KC landmark and frequent retreat of President Harry S Truman. The massive 360,000-square-foot historic structure sat vacant and dilapidated for decades before Gold Crown Properties led the stunning transformation into one of downtown Kansas City's most iconic mixed-use developments. Renamed East 9 at Pickwick Plaza, the structure now houses 260 apartment units, retail/commercial space, attached parking garage, fitness center, indoor saltwater pool, a stunning 2-story lobby, business center, private event rooms and ground floor retail.
Using a detailed model created from historic documents, the Helix design team developed a plan for adaptively re-using with minimal changes to the historic character-defining features. The building is listed on the National Register of Historic Places and was designed in accordance with National Park Service guidelines in order to receive historic tax credits.
Reactivating retail space on three sides of the building at street level has brought pedestrian activity to the street, while re-establishing the historic complex as a mixed-use destination.
AIA Central States received nearly three-hundred submissions from across the region. In order to be eligible for consideration projects had to be completed within that last five years and designed by an AIA Central States member or located in the five-state region, which includes Iowa, Kansas, Missouri, Nebraska and Oklahoma.
Congratulations to our clients, our engineering and construction partners and all of our design team members. Successful projects are only achieved through strong relationships across all team members and these awards belong to all of you!
Photography by Bob Greenspan.