Helix Architecture + Design Adds New Executive Leadership
Last year marked another record year for Helix Architecture + Design. The firm brought in its highest revenue in 26 years and garnered international, national, and regional awards and publicity from elite publications such as Architectural Record and Dezeen.
And it just keeps getting better.
Augmenting Helix's rising growth and status among design professionals, the firm is also leading the industry in how to position itself for success for the next 26 years.
Interior designer Alissa Wehmueller and architect Evan Fox have been named shareholders, a strategic move that builds on years of planning for the firm's future and the momentum of Helix's remarkable accomplishments.
"In a lot of ways, Alissa and Evan are the 'double helix' that inspired the firm's name," says principal Erika Moody. "They are a complementary, integrated team of architecture and interior design who bring strong harmony between their respective skills and contribute their talents to different but equally essential areas of Helix's practice."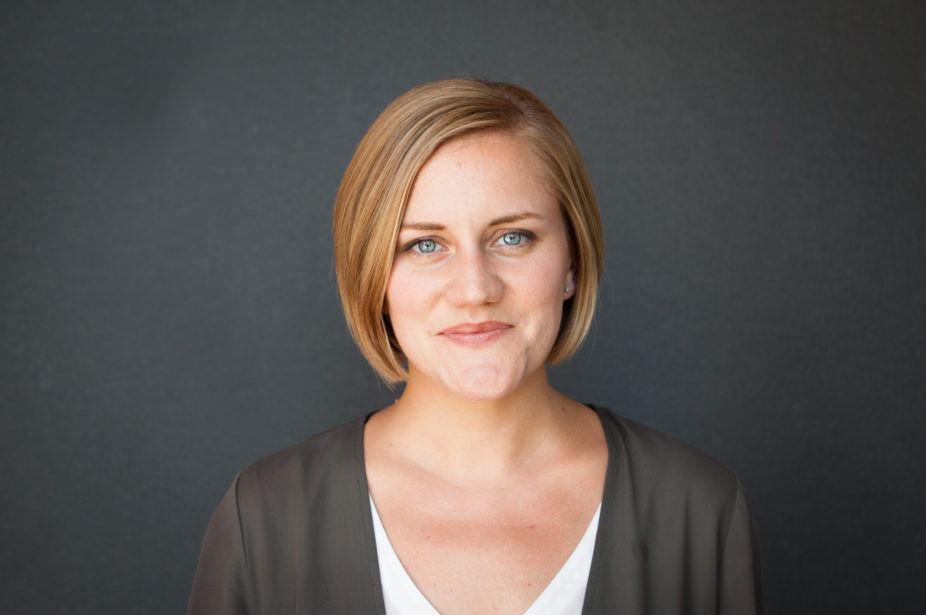 Wehmueller has quickly become a nationally recognized leader in interior design. Her focus on how the built environment can support human wellness has made her an invaluable resource for clients that include Blue Cross and Blue Shield of Kansas City, Cerner, DEG, and the University of Kansas Medical Center. What's more, her personal passion for the arts aligns perfectly with her current work at the Kansas City Art Institute. She has been an instrumental member of the IIDA at the local and national level, which earned her a national Member of the Year Award last year. Wehmueller regularly shares her expertise, serving on design juries and accepting speaking engagements across the country. She is also an alumnus of the Centurions Leadership Program, class of 2017.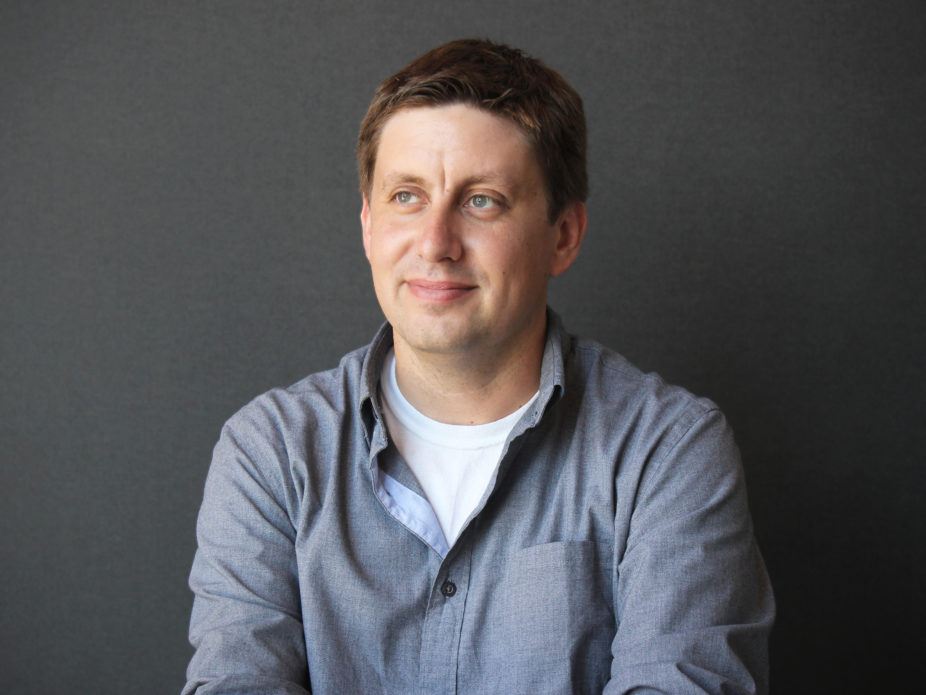 Managing firm operations and finances while also managing concurrent projects is a daunting balancing act, but Fox's unique ability to navigate the details and lead with a holistic perspective has established his reputation as a practice builder. After working on high-rises that fill Chicago's skyline, Fox moved to Kansas City, where he has worked on several prominent projects in the region, including AMC's and Olsson Associates' national headquarters, James Beard award-winning chef Michael Smith's newest restaurant Farina, and 19th and Main, which is the first ground-up office building construction project in the Crossroads since the historic TWA building. He is a member of the current fall cohort of the KC Chamber of Commerce's Centurions Leadership Program and was selected as AIA Kansas City's Volunteer of the Year in 2017.
Adding Wehmueller and Fox as shareholders is a key step forward in a succession plan that was set into motion when Helix merged with Moody's design firm in 2016. The merger combined each firm's cadre of talent, as well as Moody's large-scale, corporate design background with Helix's eclectic blend of higher education, workplace, and institutional projects. Since the merger, Helix was named Firm of the Year by AIA Kansas City and has seen a 16 percent growth in sales.
A year later, Helix announced another addition: Doug Stockman, a founding principal of El Dorado, became a new partner and joined Helix to lead its multifamily residential work. Doug brought with him more than 20 years of experience and a national portfolio of innovative, award-winning projects.
With these additions, Helix's executive leadership team is now comprised of founding principals Reeves Wiedeman, Jay Tomlinson, Michael Heule and Bryan Gross, and principals Moody, Stockman, Fox, and Wehmueller. The structure provides a balance between the founding principals and the next generation of leadership, which was an intentional move to ensure the firm's sustained success.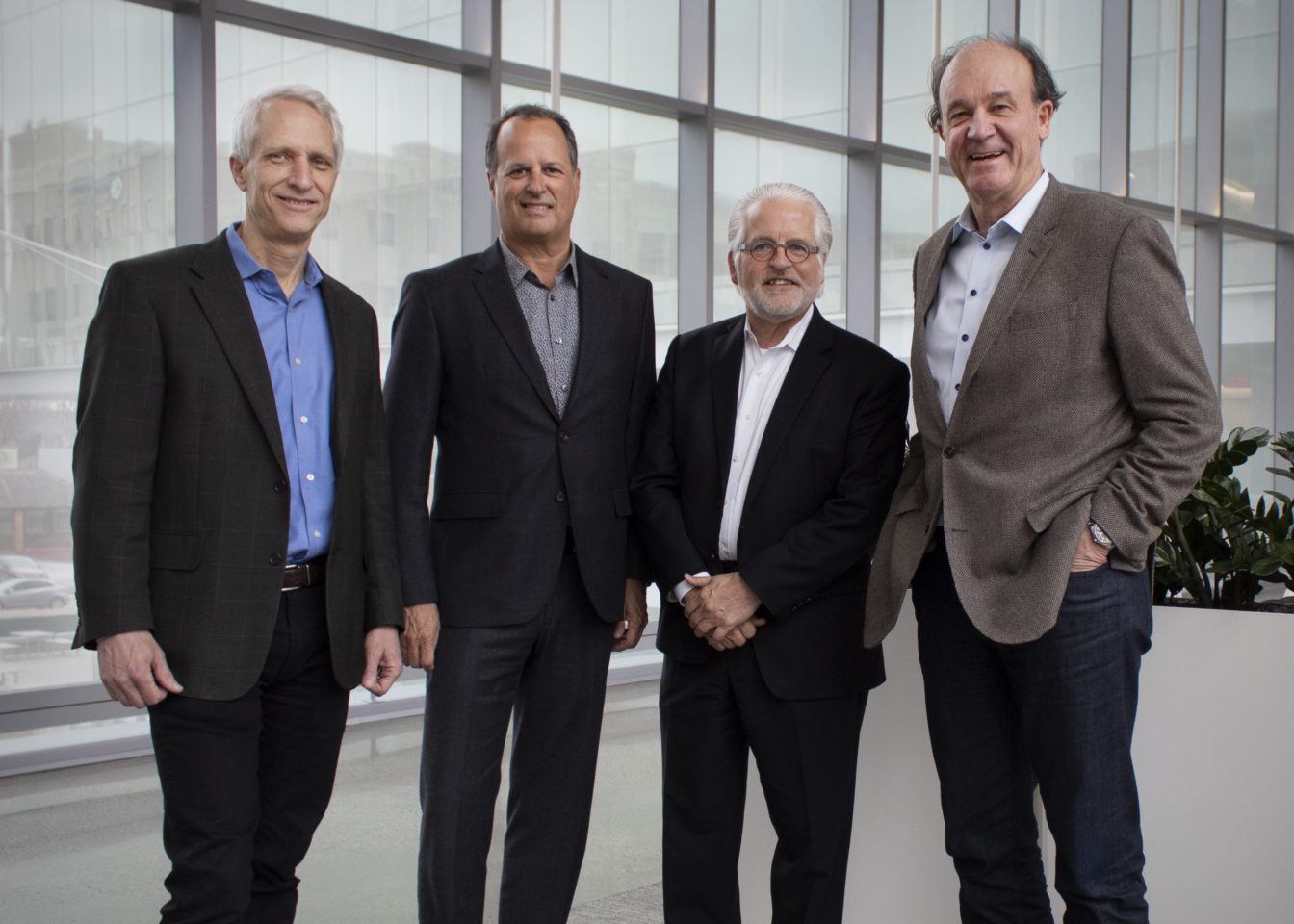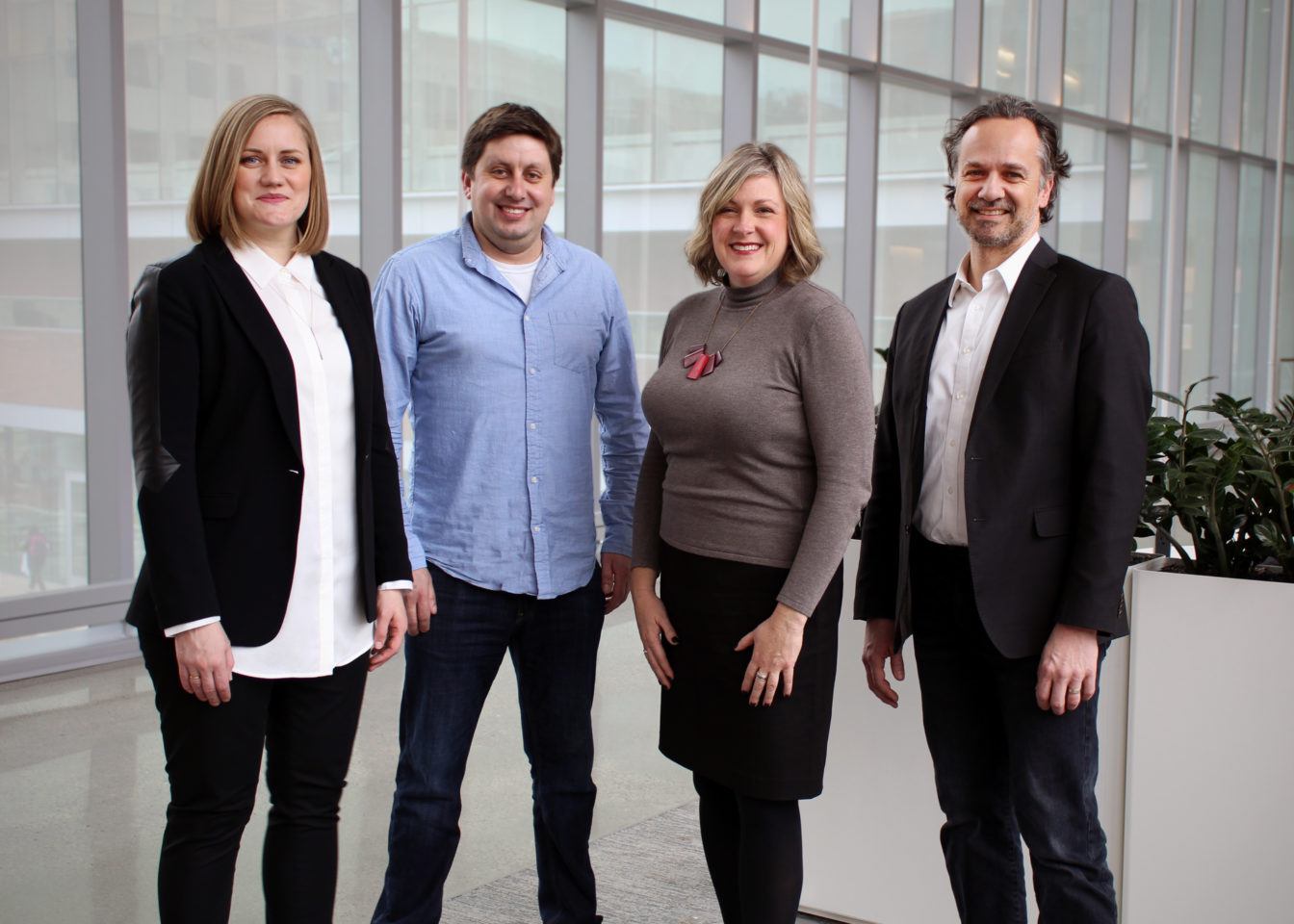 Left to right: Alissa Wehmueller, IIDA; Evan Fox, AIA; Erika Moody, IIDA; Doug Stockman, AIA
"Erika, Doug, Alissa, and Evan all represent a tremendous opportunity for the firm," said Wiedeman. "They offer new ideas and fresh perspectives, having already added to the Helix dynamic."
Just three months into this year, Helix is already on track to surpass 2018's impressive revenue. Its presence in the higher education market is growing, with projects like the Center for Medical Education and Innovation at Kansas City University and a new residence hall and dining center at the Kansas City Art Institute. Moody and Wehmueller's portfolio assures Helix is still the frontrunner in Kansas City's workplace design market. Together, they have designed more than four million square feet of office space in Kansas City alone, including the highly anticipated new headquarters for McCownGordon Construction, which is slated to open later this year.
"It's fun to look back and think about how far Helix has come over the last 26 years, but now more than ever, we are looking ahead to see what's next," said Tomlinson. "Within just a few years, we have made incredible strides in shaping Helix's future. The firm is growing and evolving, but one thing will remain at the core of Helix, and that's our passion for improving the lives of people through design."