Helix Announces New Principal and Higher Education Practice Leader
"What excited me about this opportunity is that the leadership at Helix has a solid plan for the firm's future and where they want to go… I look forward to building upon their extraordinary reputation."

— Clay Phillips, AIA
Helix Architecture + Design, an award-winning architecture and interior design firm, announced today that it has hired Clay Phillips, AIA as a principal and higher education practice leader.
Phillips brings a robust portfolio of higher education experience, having worked on more than 20 campuses across the country with projects that range from hospital and laboratory spaces to student life and instructional spaces. He has also developed a specific expertise in the performing arts. His previous clients include Case Western Reserve University; Texas Tech University; Southern New Hampshire University; The University of Oklahoma; Abilene Christian University and Washington University in St. Louis, Missouri.
Now in its 30th year of practice, Helix has established itself as a trusted partner to higher education institutions throughout the region. The firm has produced award-winning, sustainable, and cost-effective design solutions on some of the most prominent campuses in the Midwest, such as the Barbara Marshall Residence Hall at the Kansas City Art Institute; the Center for Medical Education Innovation at Kansas City University; and current ongoing work for the University of Kansas, Rockhurst University, and the University of Missouri – Kansas City.
"What excited me about this opportunity is that the leadership at Helix has a solid plan for the firm's future and where they want to go," said Phillips. "I have admired Helix's work throughout my career, and I look forward to building upon their extraordinary reputation and helping lead the firm into its next chapter."
Bringing together these complementary areas of expertise and notable portfolios represents a strategic move to solidify Helix's position at the forefront of higher education design while exploring new geographies and growth opportunities. As a principal and practice leader, Phillips will guide work within Helix's higher education studio and develop client relationships.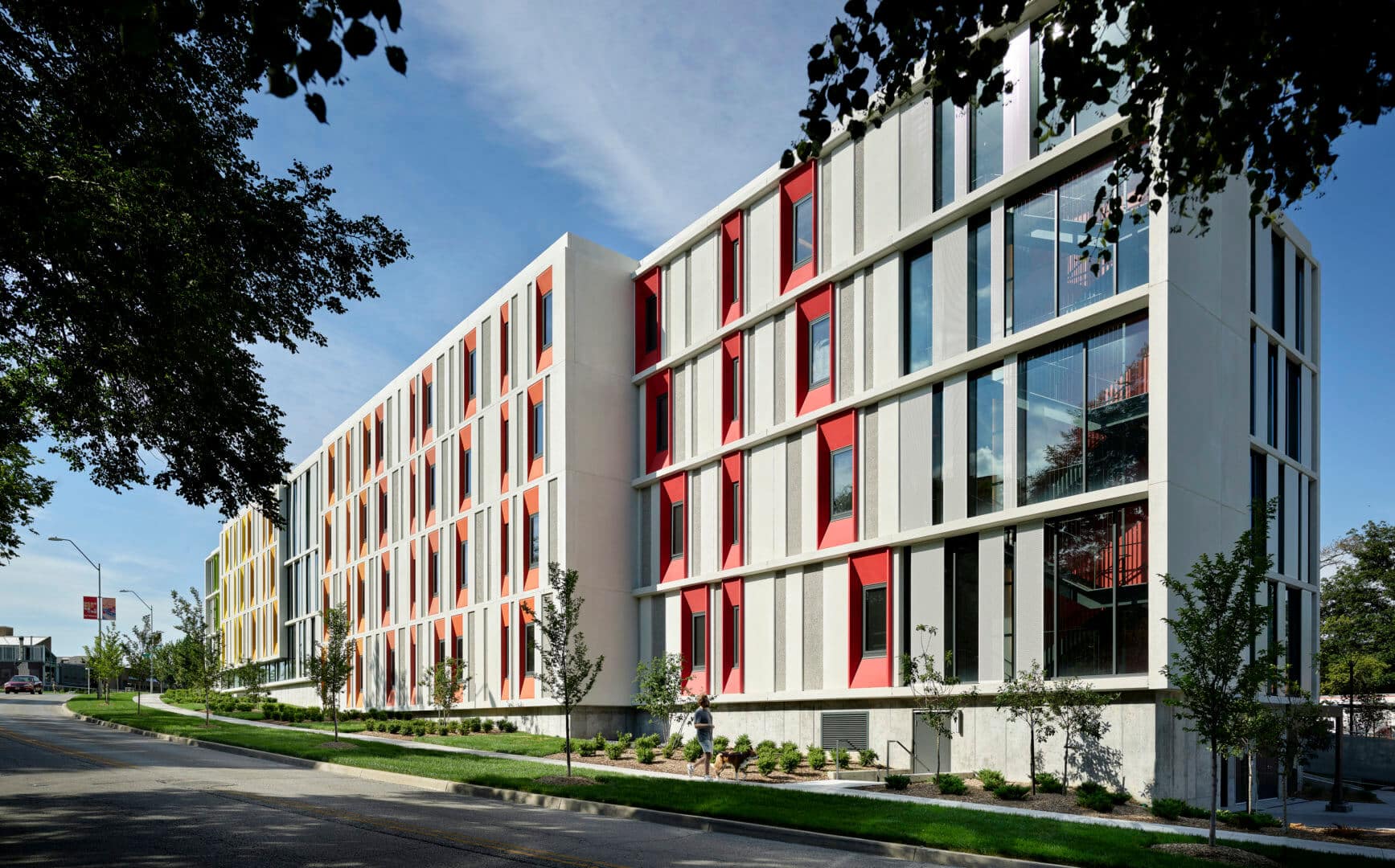 "He has an undeniable enthusiasm for the impact that thoughtful design can have on students, faculty and staff." — Erika Moody, IIDA
"In addition to bringing a deep knowledge of the higher education industry to the team, Clay shares Helix's philosophy of placing the human experience at the center of every project ," said Helix president and principal Erika Moody, IIDA. "He has an undeniable enthusiasm for the impact that thoughtful design can have on students, faculty and staff. We are so excited that he is sharing his passion with us and our clients."
Phillips is an established thought leader in the higher education design realm, having presented at the Society for College and University Planning (SCUP), Association of College and University Housing Officers – International (ACUHO-I), and at the Southwest Association of College and University Housing Officers (SWACUHO). He is a graduate of the Lawrence Chamber of Commerce's Leadership Lawrence program and involved with the Kansas Historic Society.
Read more from the Kansas City Business Journal (subscriber content).