Girl Scouts on the Go: Helix gets creative with architecture scavenger hunt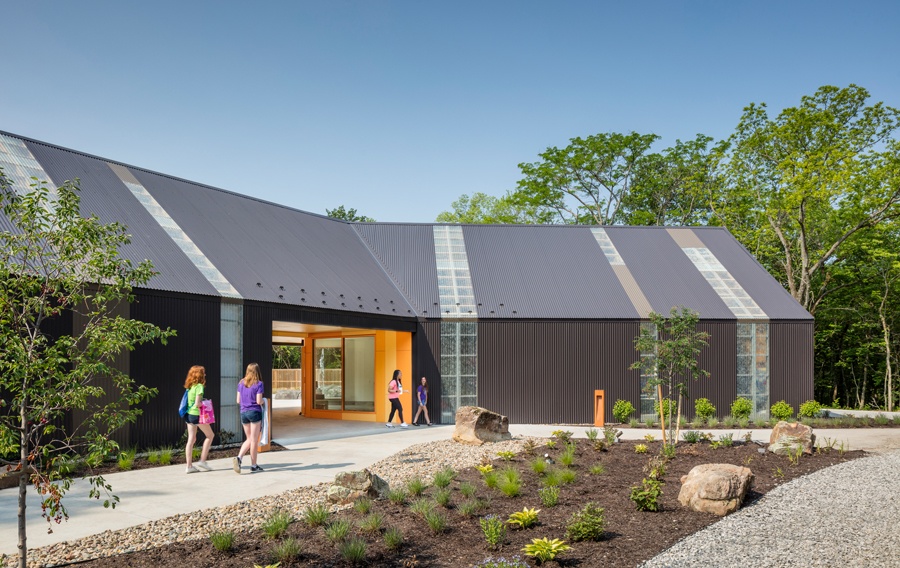 After a few months of pandemic life, Helix sought to reconfigure our annual design activity for the Girl Scouts so that it could still be fun and engaging but in a socially distant setting. Our team considered the best ways to get the Girl Scouts outside and ultimately decided on an architecture scavenger hunt, where they would explore the built environment of Kansas City, be encouraged to apply critical thinking skills, and demonstrate how they could think like an architect.
The Helix Architecture + Design Scavenger Hunt guides participants on a walking tour through three distinct Kansas City neighborhoods: the Nelson-Atkins Museum neighborhood, the Crossroads Arts District, and Downtown / the River Market — streetcar ride included! Along the way, the Girl Scouts are prompted to evaluate buildings "like an architect," answer questions using architecture vocabulary terms, and create sketches of their observations.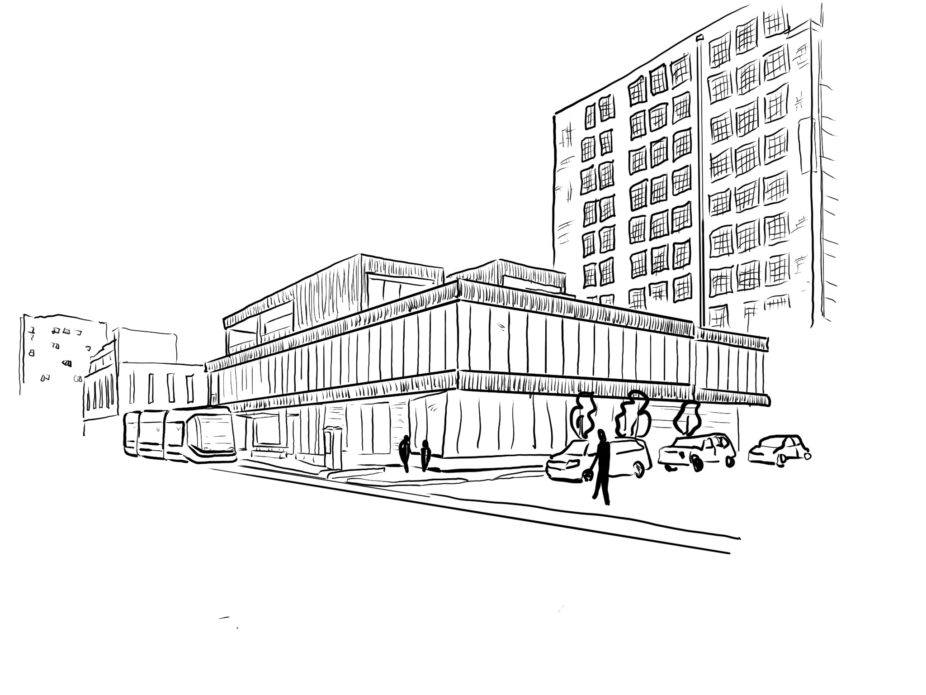 "How do historic and contemporary building designs complement each other? Looking closer at a material, can we see how it was formed? How do the building elements denote the entrance for a visitor? How does this building make you feel?"
Buildings highlighted along the way include some of Kansas City's most prominent architectural icons, including the historic Nelson-Atkins Museum with the Bloch Gallery addition, and the Kauffman Center for Performing Arts. Sprinkled throughout the hunt were also several Helix projects, such as 19 Main at Corrigan Station, the Kansas City Art Institute Barbara Marshall Residence Hall, and McCownGordon Construction's new headquarters. Featuring our projects allowed our team to show details to the Girl Scouts that only our designers would know.
Since it was shared, several troops, along with their families and friends, have ventured out to complete the scavenger hunts and shared their excitement on social media and directly with us. Some Girl Scouts have even found ample inspiration to begin designing their future homes. The first 100 Girl Scouts who complete the hunt will earn a special badge, designed by Helix.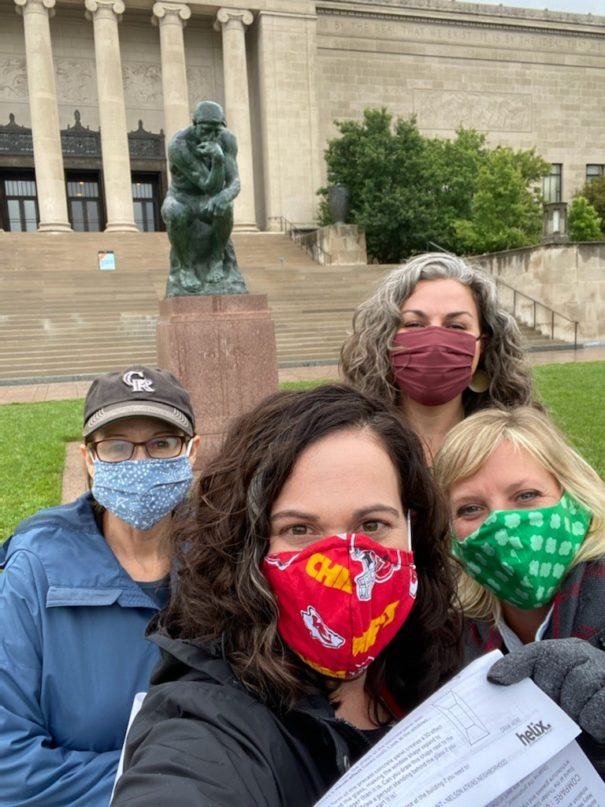 "My kids' former teacher was an architecture enthusiast and the best field trip we ever did with her was a downtown architecture walk. I've been wanting to do more of those around town and you have given me the tools to do so! Thank you so much for sharing your talent and knowledge with us."
— Girl Scouts parent
The scavenger hunt's primary goal was to get Girl Scouts out of the house for an educational experience. It also aligns with the Girl Scouts' value of "confidence," as the activity affirms the value in their individual perspectives, observations, and opinions about the world around them.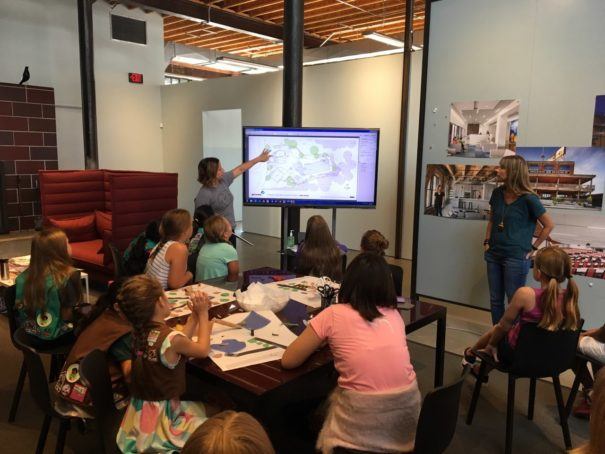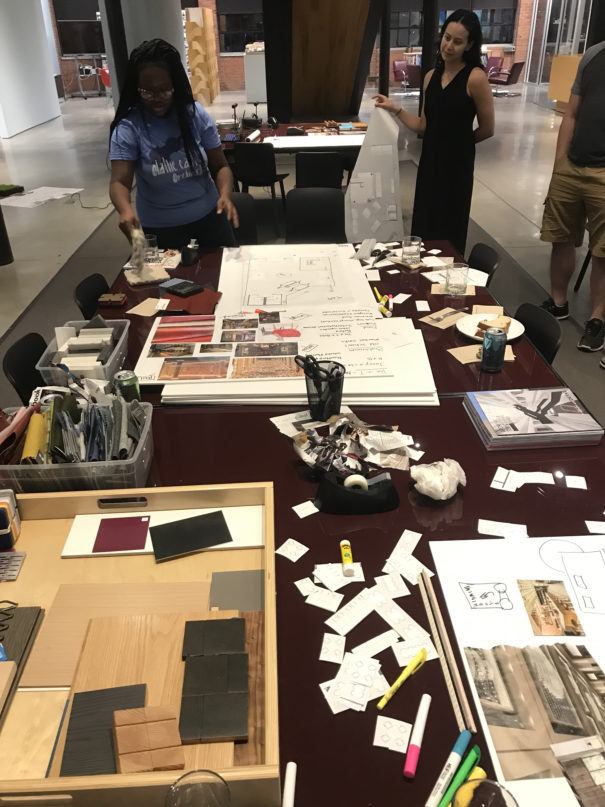 We also recognize the immense value in introducing younger generations to architecture and design as a potential career, particularly as we consider the profession's future. Helix is continuously seeking out how we can be stewards of developing a more diverse workforce; creating opportunities like this for youth to engage with architecture is an important first step.
Pictured above: During previous events for the Girl Scouts and Big Brothers Big Sisters of Kansas City, Helix designers introduced kids to the design process through interactive charrettes, where kids could create their own aquatic centers or restaurants.
You can follow along as the Girl Scouts finish the scavenger hunt on their Facebook page. Bravo #TroopHelixKC!