Four Helix Projects Take Home Honors at Mid America Design Awards
Four, very different projects were recognized at the Mid America Design Awards ceremony last Friday. This biennial event honors interior design work within the Kansas City and Wichita areas based on innovation, functionality and implementation of overall design intent and brand.
Although the projects couldn't be more diverse – a brewery, non-profit, workplace and university library, they share several similarities. To begin, all four feature the adaptive reuse of a historic building, blending original elements with each new owner's aesthetic. But perhaps more importantly, all four were designed with the end-user in mind. Whether welcoming more guests or offering new services, the completed projects are helping each client better serve their community.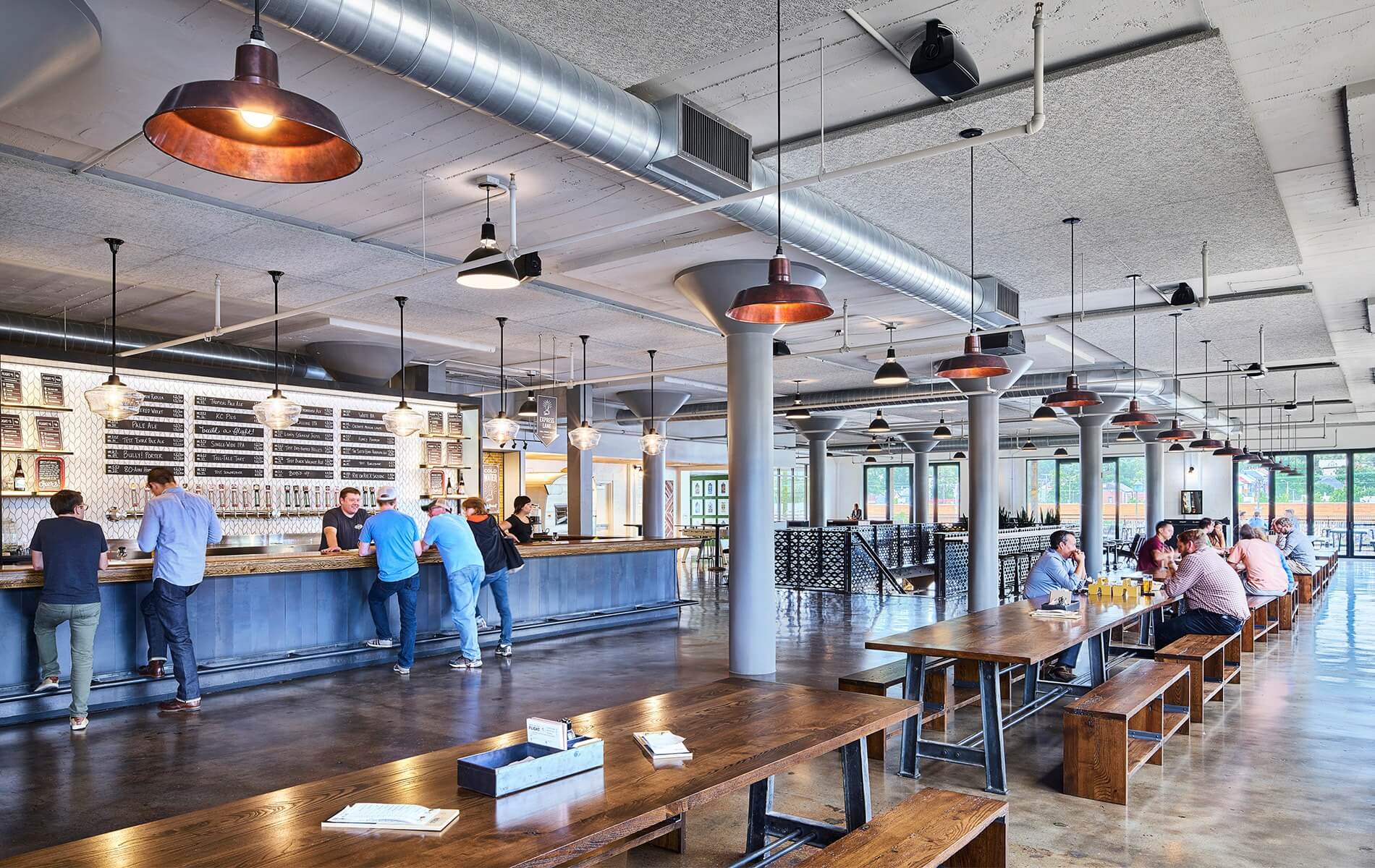 Boulevard Brewing Company
TOURS RECREATION CENTER: GOLD, HOSPITALITY
Boulevard Brewing Company had outgrown their original tasting room, causing them to frequently turn away guests. To accommodate the increasing crowds, they purchased a historic, 1920's, brick building adjacent to the brewery with the goal of transforming it into an expanded destination. The completed space provides an immersive learning experience, including playful exhibits that share the history of beer making and the origins of Boulevard. Their renovated building is full of handcrafted, artisanal touches – just like Boulevard's beer. Since opening, they've been able to double the number of tours and visitors they can accommodate every day, and the beer hall has become a hub for community events, like yoga classes, charity events and presentations from brewers.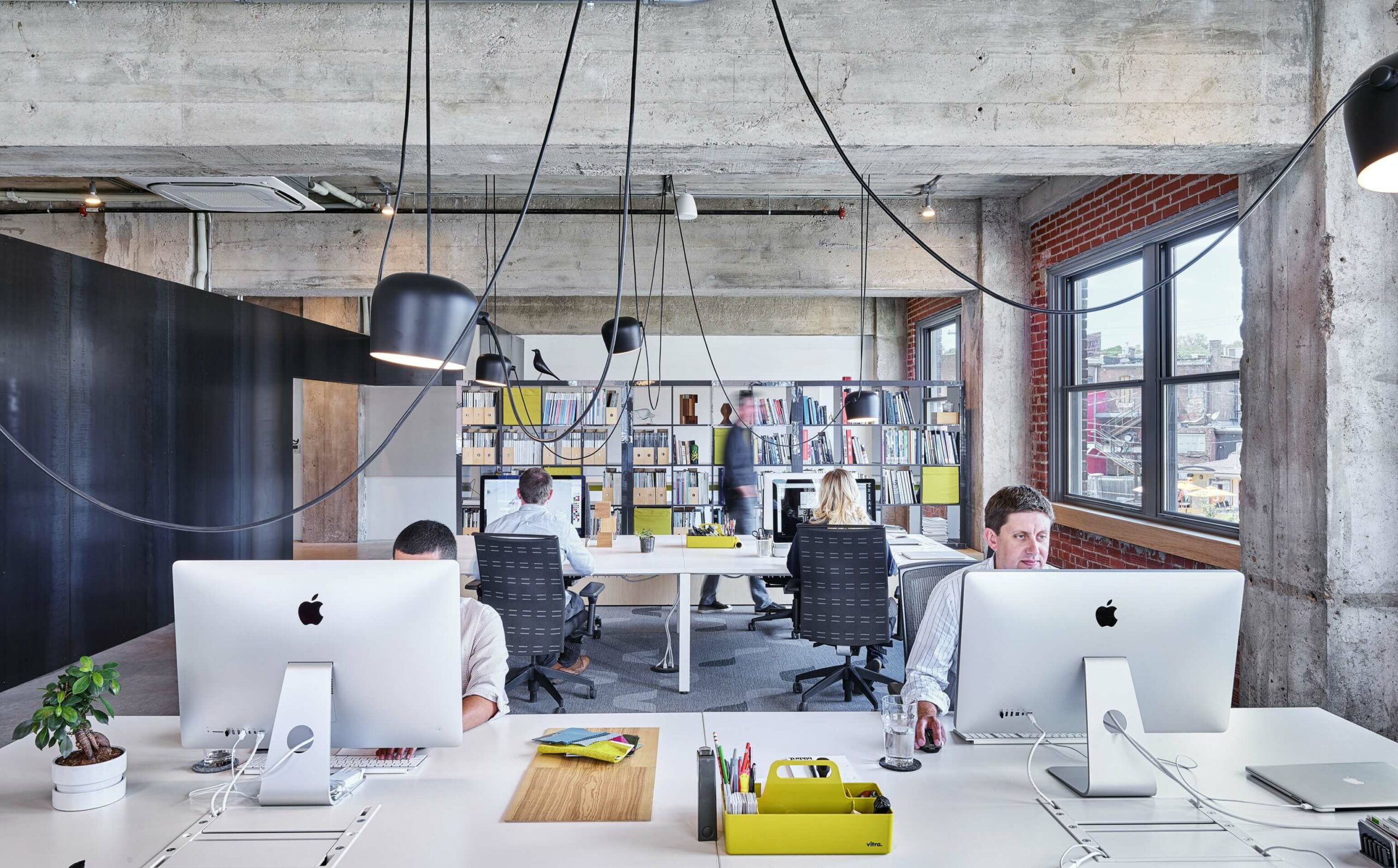 The Creamery Building (3D Development)
GOLD, CORPORATE MEDIUM
Listed on the National Register of Historic Places, the Creamery Building had been vacant for years despite its prime location in Kansas City's Crossroads Arts District. It was renovated to serve the needs of smaller, office tenants and entrepreneurs, who weren't represented in the marketplace. The design team leveraged the constraints and character of the historic structure to create a flexible series of suites with corresponding amenities that would attract small, yet discerning tenants. The interior finishes in the shared spaces draw upon the existing architecture and industrial history of the building. The raw palette is carried into the suites, allowing tenants to move in without requiring a large investment. The resulting design provides an elevated brand identity beyond average small office suites.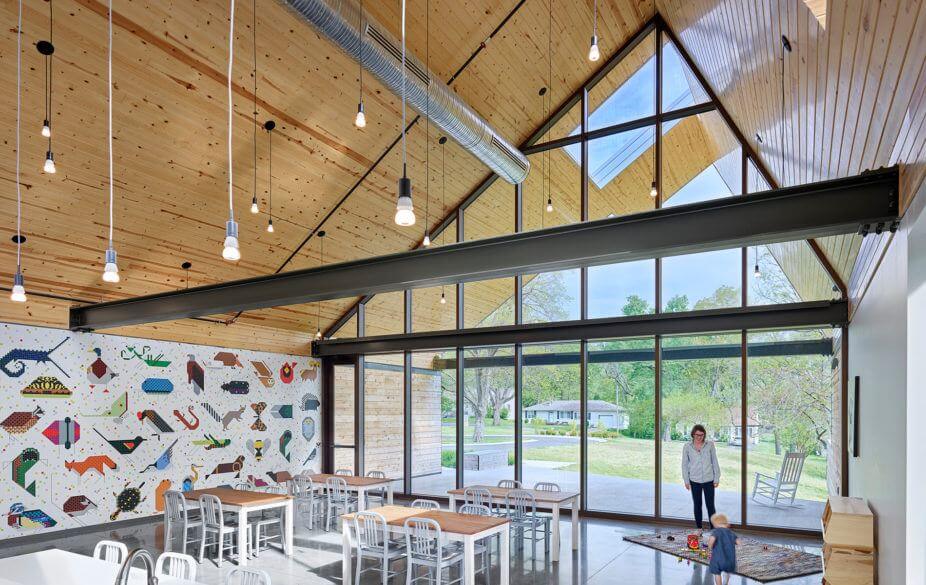 Synergy Services
JENNIFER & JAMIE CHILDREN'S CENTER: SILVER, CORPORATE SMALL
Synergy Services was forced to turn away 300 children from their SafeHaven women's shelter last year due to lack of space. Through a generous donation, the organization received a 2,500-square-feet, nearly 100-year-old farmhouse on a wooded, six-acre site. The home itself was not large enough to address their full programming needs, so we created a plan to renovate the house and build an addition that was safe and welcoming for children of all ages. Drawing inspiration from the site, the design team created a concept reminiscent of a camp or cabin. The finished space feels warm and welcoming with wood finishes and many connections to the surrounding acreage, unlike traditional temporary foster shelters. With the new center, Synergy has been able to serve twice the number of children they did in the past.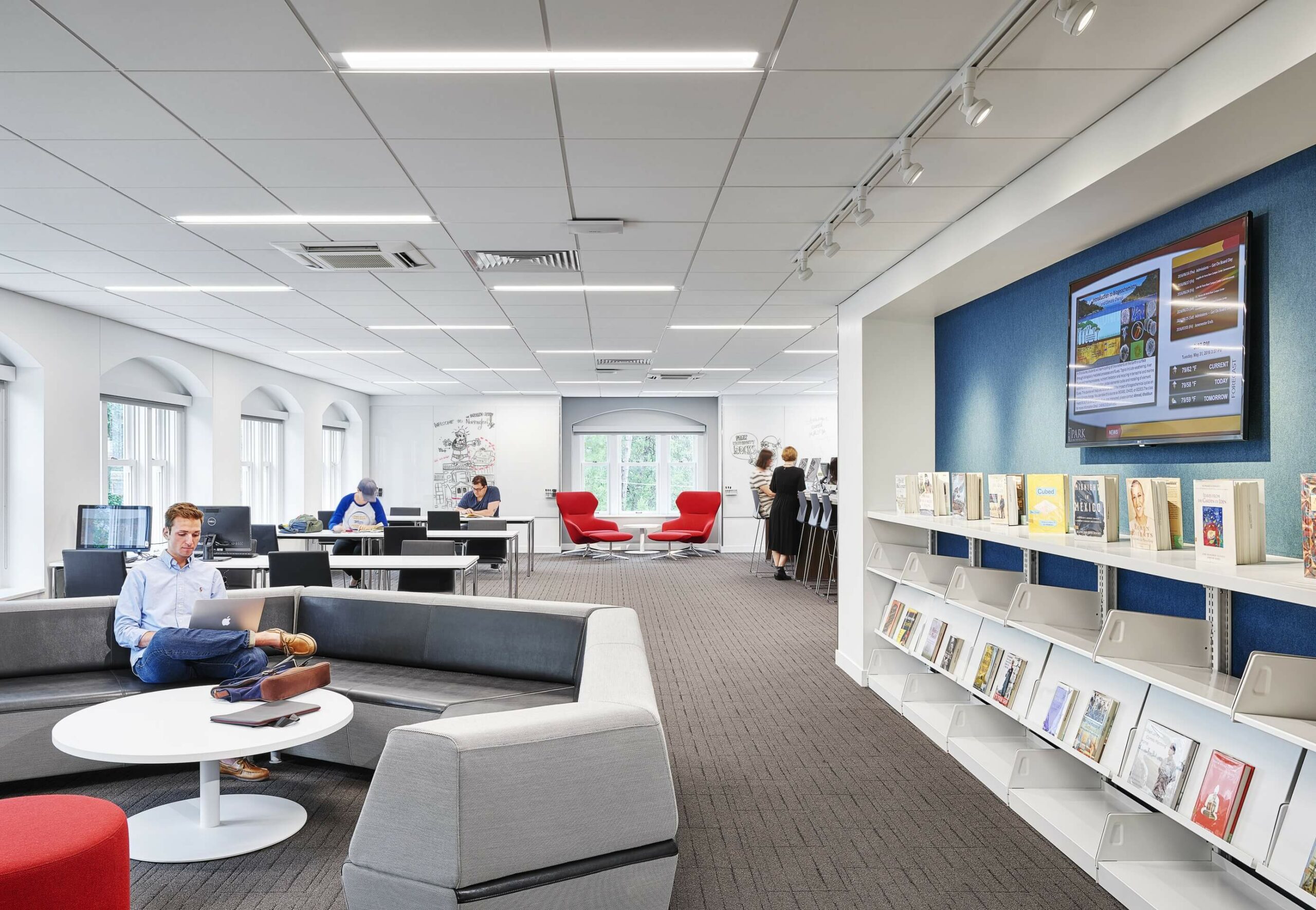 Park University
NORRINGTON CENTER: SILVER, HIGHER EDUCATION/RESEARCH
Built in 1908, Norrington Hall originally served as the campus library until those services were relocated in the 1980's. At that time the interior was converted into a patchwork of office and classroom spaces. In 2015, Park University initiated a renovation to return it to its original roots as a state-of-the-art library and academic commons. The design concept celebrates the historic aspects of the building, while inserting fresh uses and a modern feel to the spaces. The primary design drivers pivot on the notion that the new Norrington Center is not a 20th century library stacked with books and dust, but a 21st century student center filled with learning activities of all types, from individual study, one-on-one tutoring, group work and technologically advanced classroom learning. As Park University had hoped, the Norrington Center has quickly become an asset to students and faculty, providing a welcoming space for gathering, learning, and celebrating with Pirate pride.
Congratulations to our interior design team and our clients who allowed us the pleasure of creating these spaces for your organizations. Successful projects are only achieved through strong relationships across all team members and these awards belong to all of you.