Evan Fox named AIA KC's Volunteer of the Year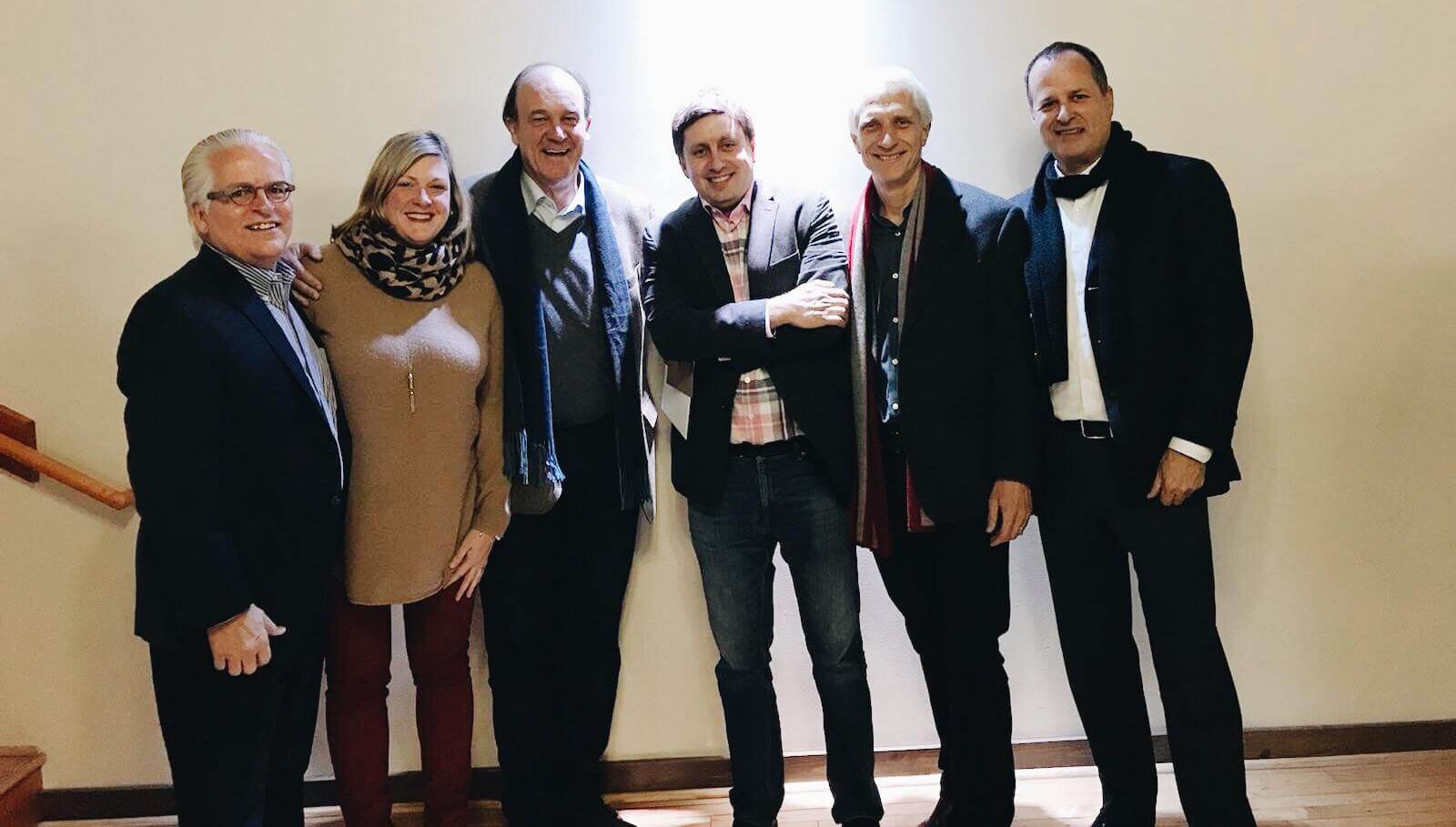 Each year AIA Kansas City recognizes individuals and organizations that have had an exceptional positive impact on the local design community at their annual holiday party. Last night Helix principal, Evan Fox was honored with the "Volunteer of the Year" award.
Since moving to Kansas City seven years ago Evan has been a leader in the local design community and an active member of Kansas City's chapter of the American Institute of Architects (AIA) — serving as AIA KC Design Awards Co-Chair and the AIA KC Pillars Steering Committee Chair.
"Evan was named the 2017 Chapter Volunteer of the Year for his constant support to AIA Kansas City," said Kristen DaMetz, AIA Kansas City Communications Director. "Evan has been a thoughtful and reliable volunteer. His help has touched many of the programs that AIA Kansas City provides from Design Excellence Awards and Pillars to Education Outreach and our website redesign. We can always count on Evan to lend a hand or an idea."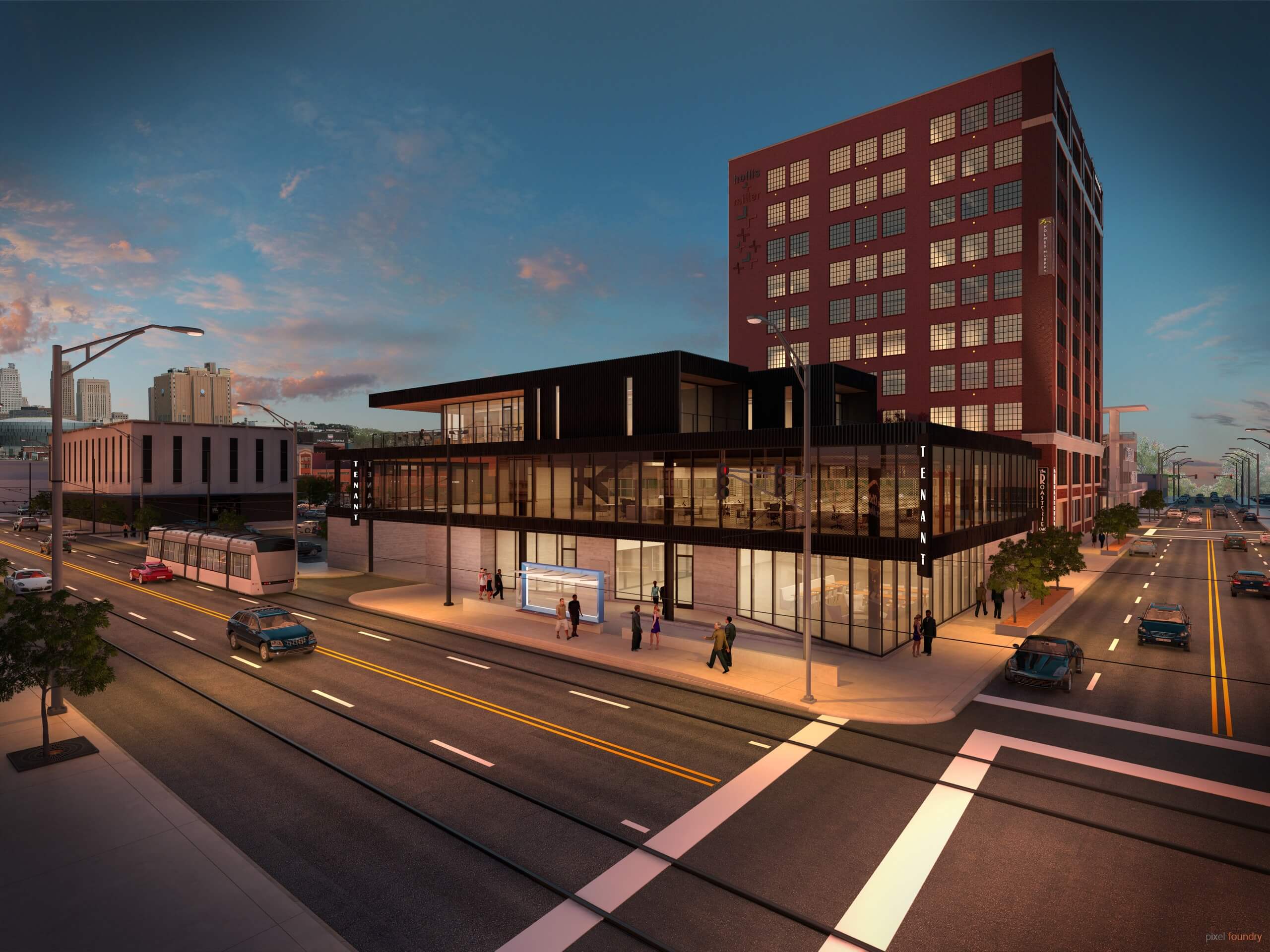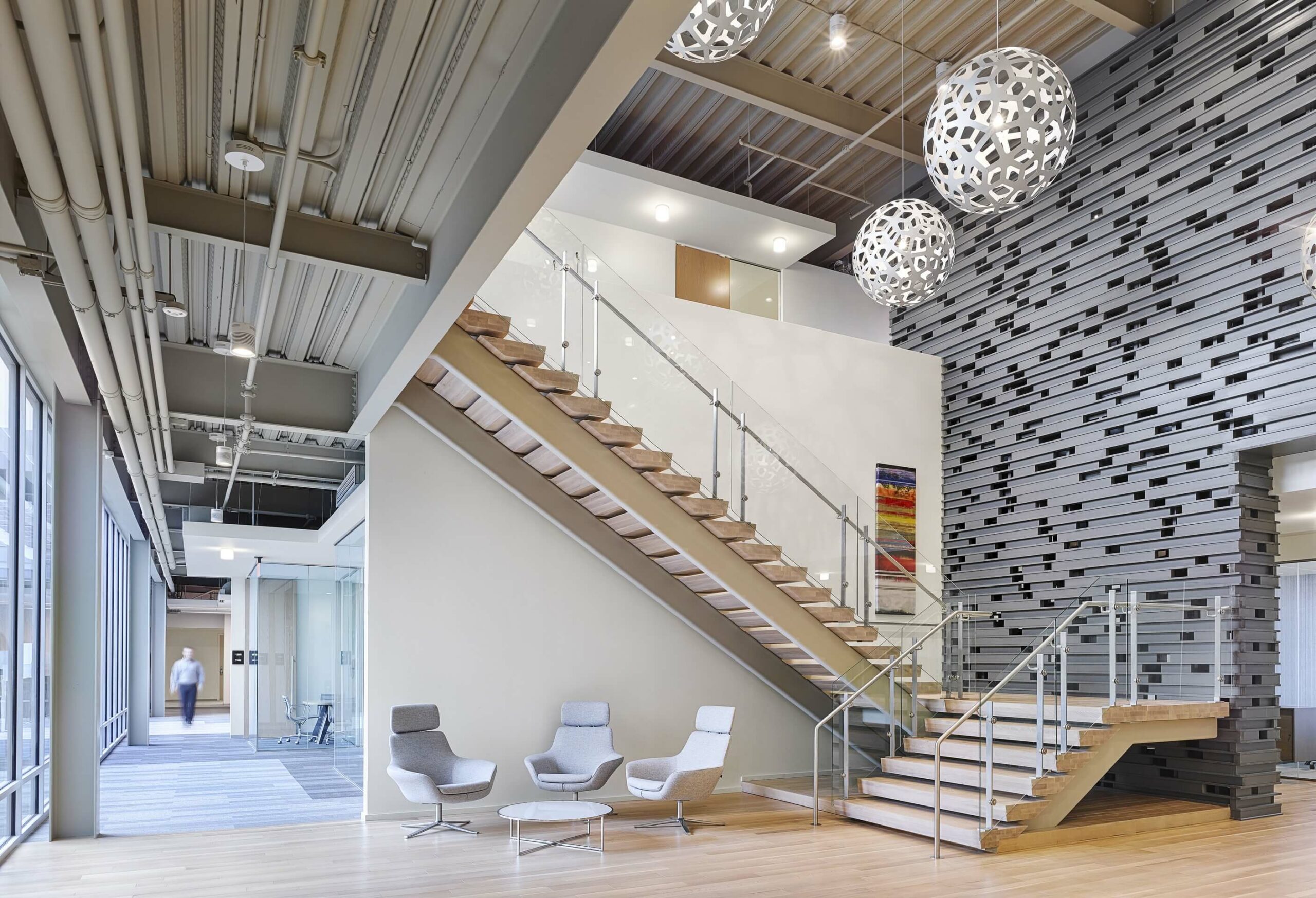 Throughout the course of his career, Evan has worked on prominent corporate and developer led projects throughout the Midwest, including Corrigan Station and the Creamery Building renovation in the Crossroads Arts District; AMC's Theatre Support Center in Leawood, Kansas; and Olsson Associates Headquarters in Lincoln, Nebraska. Prior to moving to Kansas City he worked in Chicago on corporate headquarters and high-rise residential projects.
In addition to overseeing staffing, project management and technology initiatives for the firm, Evan is a mentor to his fellow team members. He is known for his wealth of knowledge on the technical aspects of architecture, new technology platforms that enhance efficiency/communication and rock bands of the 70's.
Congratulations, Evan. In honor of this occasion we will crank up the Journey and toast to you this afternoon!