Erika Moody Elevated to IIDA College of Fellows
There has been a lot to celebrate about Erika Moody lately. From joining the ranks of Women Who Mean Business, receiving the International Interior Design Association (IIDA) Mid-America Vision Award, serving as a Vice President on the IIDA International Board, and being named President of Helix, Erika's dynamic personality and passion for her local and professional communities have culminated in achievements across the board.
Today, we have yet another reason to toast to Erika.
We are thrilled to announce that Erika has been elevated to the IIDA College of Fellows. This is the highest honor that the IIDA bestows upon its members. She joins five other professionals whose activities and efforts have benefitted and enhanced IIDA, and whose design work has significantly influenced the design profession.
"The College of Fellows recognizes the leadership and innovation of creative, thought-leading individuals within IIDA and throughout the industry," said College of Fellows Chair Viveca Bissonnette, FIIDA in a release. "Each of this year's inductees has showcased exemplary talent, passion, and authority throughout their careers, as well as a commitment to advocate for their peers and mentor the next generation of designers."
Entering her 25th year of practice, Erika's career is marked with leadership, driven by her love for impactful and creative design, and filled with a cadre of designers who have benefitted from her mentorship.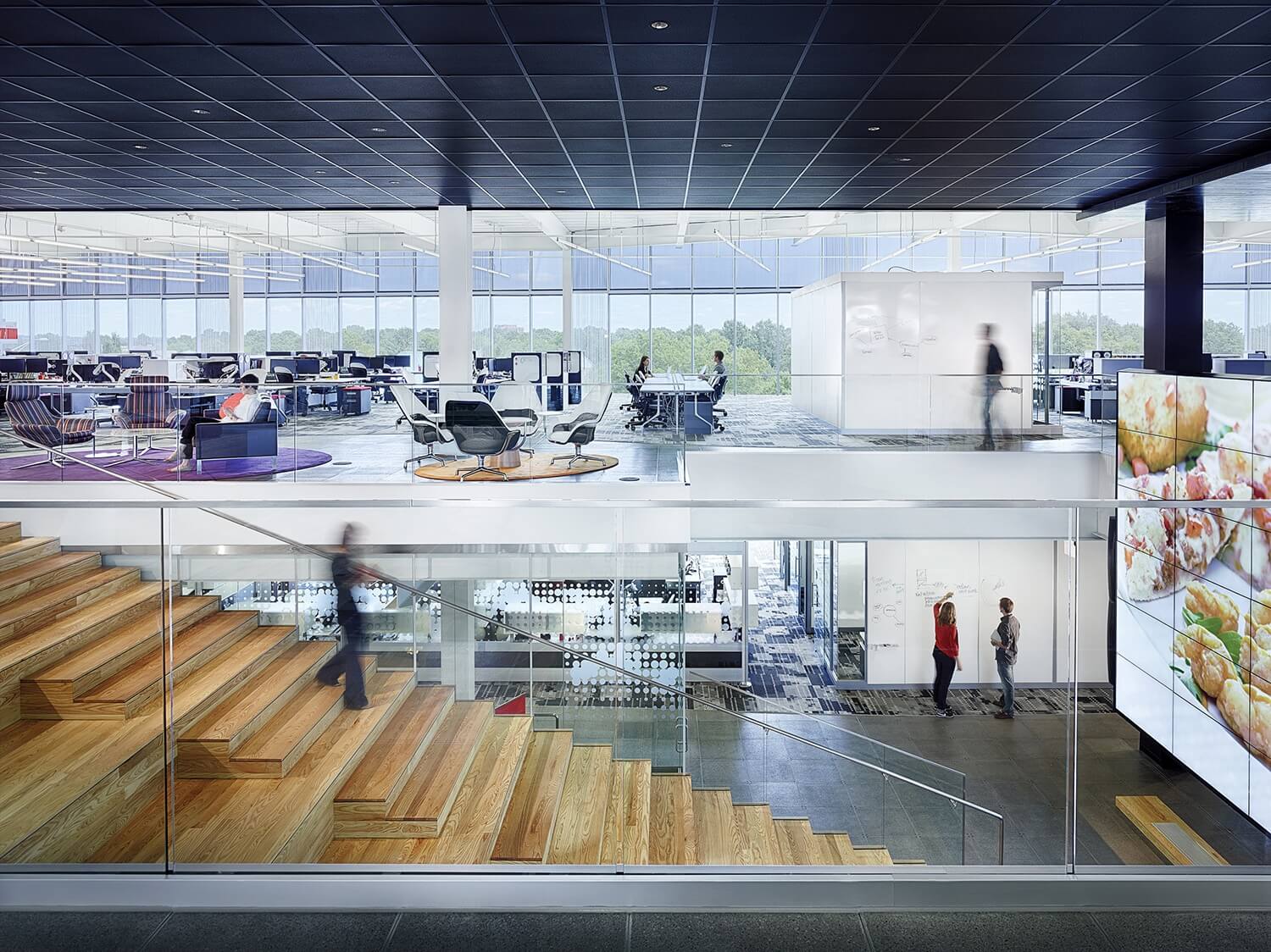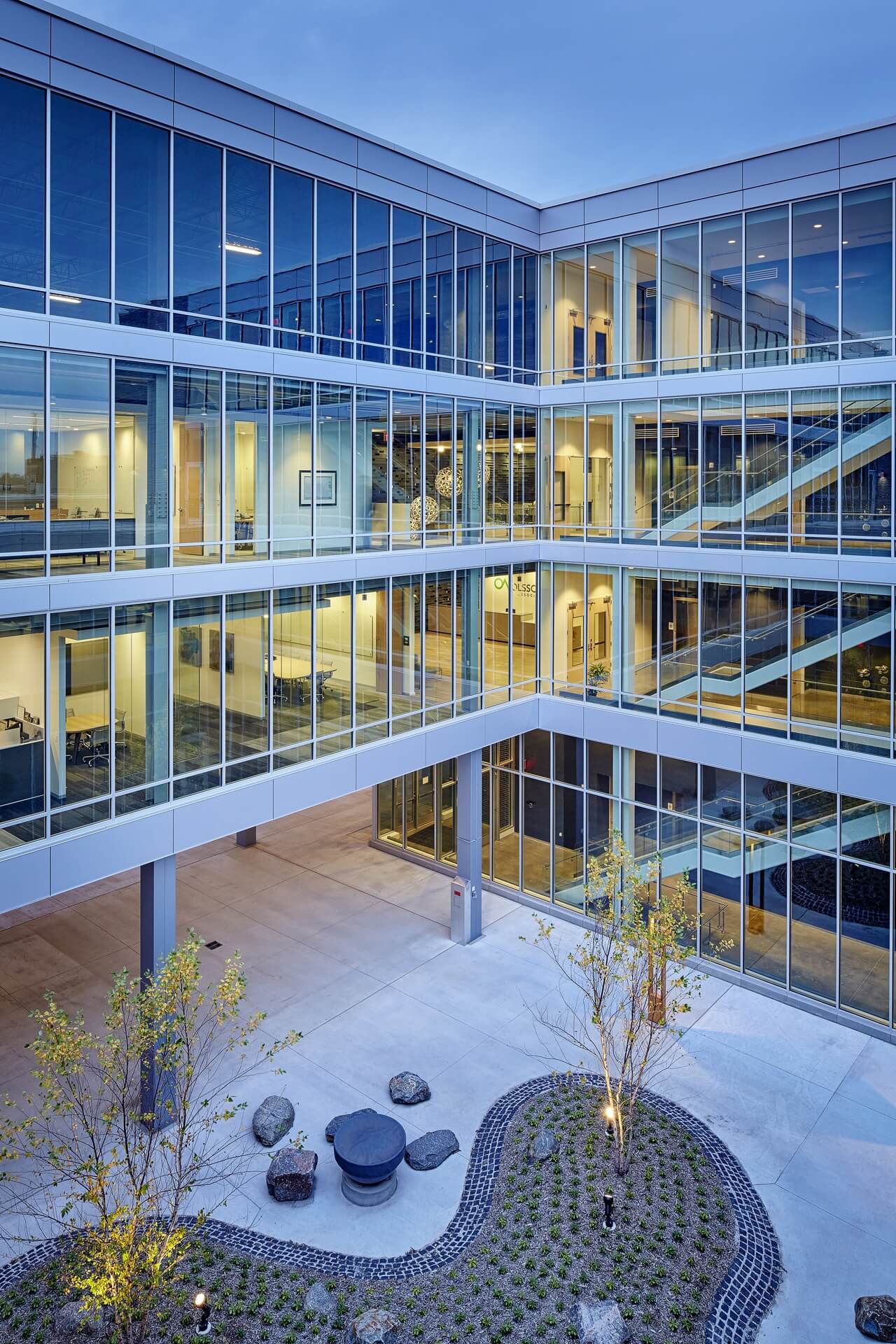 "[Erika] really wants to provide everybody the stage that they can best perform on. Whether it's designer, project manager, project architect, interior designer — she wants to create that stage for everybody to excel." — Doug Stockman, AIA, Helix Principal

When she describes her own leadership style, Erika acknowledges the influences that others have had on her.
"A long time ago, I was told that if you hire the right people, share your vision and empower them to do their job, then you reward the results for all of you, and that truly leads to a great work environment and creates leadership throughout the team," Erika said.
She has carried this philosophy with her throughout her career — serving as a principal at a large international firm, starting her own design studio that later merged with Helix, and being named President of Helix in 2021. Every step of the way, those who have worked with her have felt the impact of her approach.
"[Erika] really wants to provide everybody the stage that they can best perform on," said Helix Principal Doug Stockman, AIA. "Whether it's designer, project manager, project architect, interior designer — she wants to create that stage for everybody to excel."
Erika has always thought about design from the inside out. She knew right away her passion was to be a part of creating interior spaces, solving the puzzle that interior space planning and programming offer. A proven leader in the design of workplace environments, Erika has been recognized for her ability to create spaces that support her clients' business goals, promote wellness in their office, and use their space as a way to share their values — all through subtle design elements that are as beautiful as they are functional.
"Out of all of our partnerships in Kansas City, the one with Erika is one of our favorites," said Neal Sharma, founder and former CEO of DEG (now Merkle). "Everything is being used precisely how we collectively imagined it, so that just shows the thought and skill that went into [our office]."
While she has the privilege of counting many of the region's top employers as her clients, she provides the same attentive service and eye for detail to numerous non-profit organizations. Her work on Synergy Services Children's Center has received accolades from AIA Kansas City, AIA Central States, IIDA Mid-America, and Contract magazine.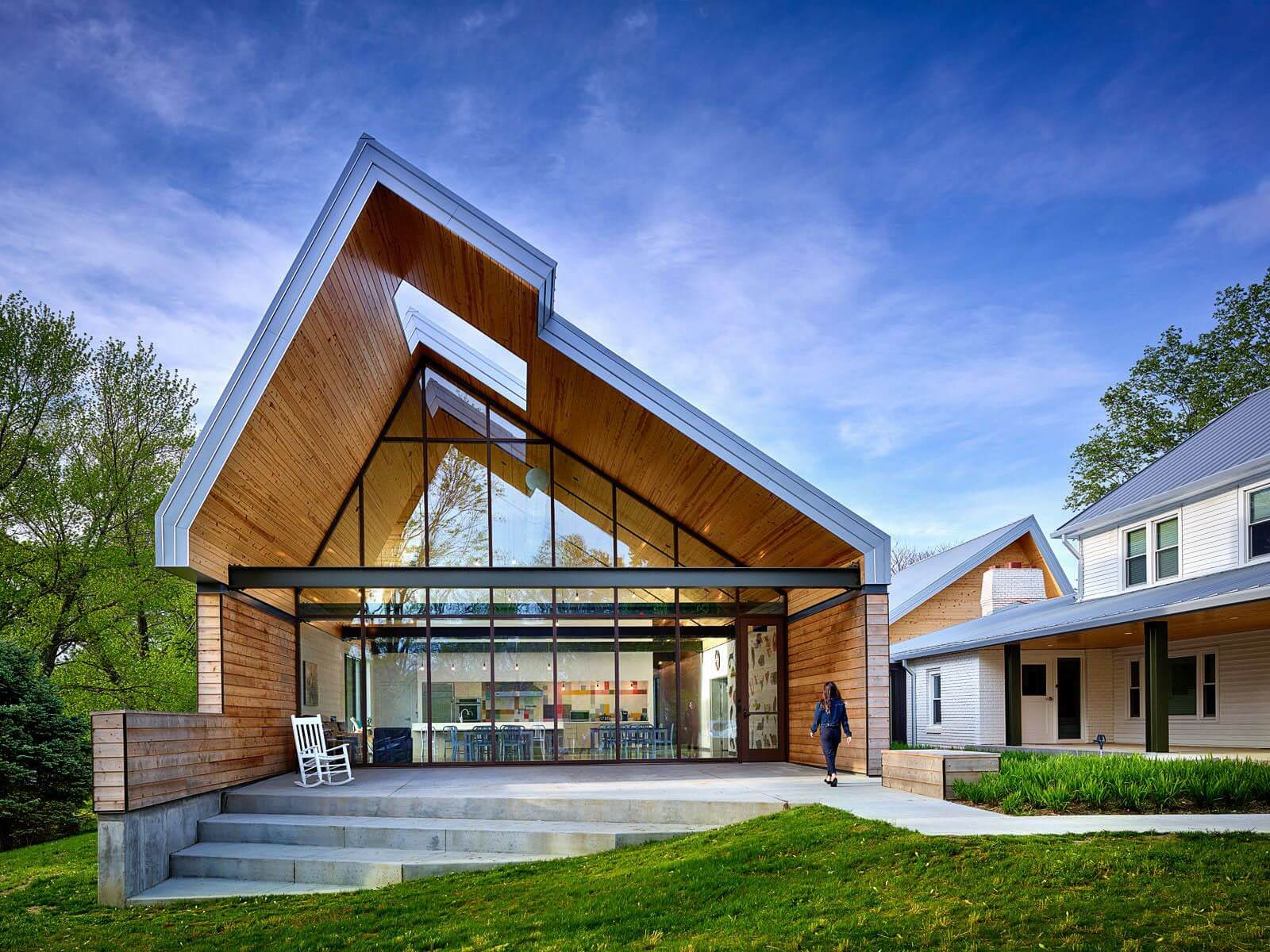 Understanding the importance of relationships in bolstering the strength of the industry, Erika has a keen ability to mentor young designers and encourage their professional development.
"While I was involved with IIDA, I saw a need for more senior involvement in our chapter," said Helix Principal Alissa Wehmueller, IIDA. "There were a lot of great young people involved, but it's an organization that you're there for a lifetime, so you want people in all different stages of their career. It was wonderful to have Erika get involved and start bringing her mentorship, her experience, to a broader audience."
As she engages with other designers, Erika credits those who have served as her mentors, adopting their lessons and imparting them with her own perspective. Through IIDA Mid-America, Erika established a formal mentorship program that paired young designers with more experienced professionals. Erika has also served as a juror for student design competitions and participated in the Board of Interior Design at the University of Arkansas and the Board of Interior Architecture at Kansas State University, her alma mater. Locally, Erika is a regular mentor during the Kansas City Business Journal's annual Mentoring Monday event.
The College of Fellows induction ceremony will take place at the IIDA Annual Meeting on Sunday, June 12.