Ellen Hailey selected for AIA Kansas City Pillars Leadership Program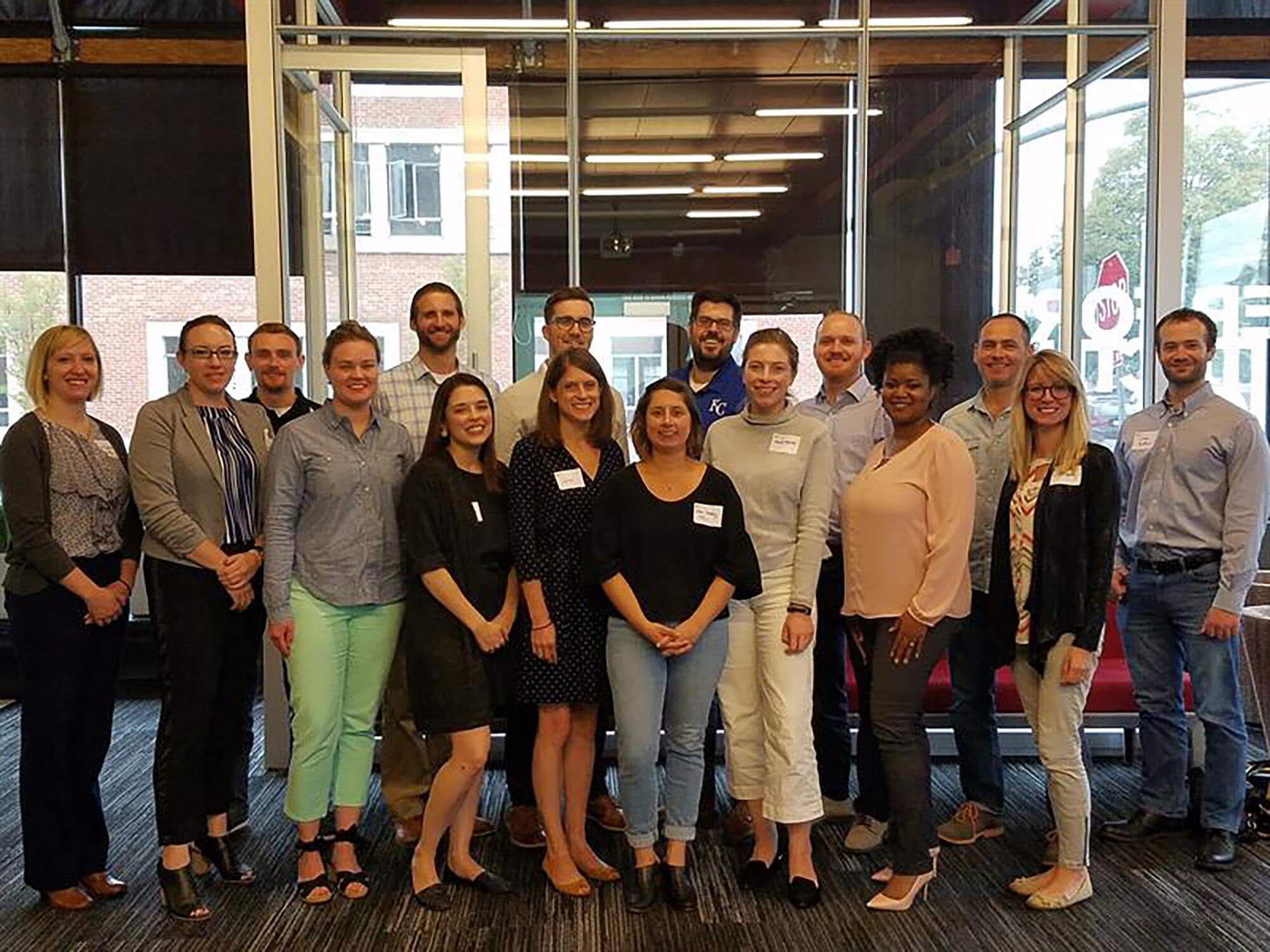 Our own Ellen Hailey, AIA was selected by the Kansas City Chapter of the American Institute of Architects (AIA KC) for their selective Pillars Leadership Program. The leadership training program prepares young leaders from the industry for their role in shaping the future of both the architectural profession and the greater Kansas City metropolitan area. Topics covered included politics and advocacy, academic and mentorship, business and legal issues, project delivery and partnership, communication methodologies, outreach, industry trends and economic development.
We asked Ellen a few questions, as we help her celebrate this significant event in her career as a young architect.
Helix: What made you choose a career in design?
Ellen: I really enjoyed art and math growing up which led me to trying architecture school. I was completely hooked on the problem solving aspects of design. I love that it can be applied to so many different scale of projects and and types of problems.
H: What's your design philosophy?
E: I think good design should be available to any budget. As designers we work within the constraints of a project to develop the best solution. I think with the right efforts and hierarchy of elements any design can be great!
H: What role do you typically take on projects?
E: Project Architect. I'm currently working on workplace projects for a 19th & Main, DEG and iModules.
H: Why did you want to get involved with PIllars?
E: My main interest in Pillars is to learn more about Kansas City and how architects can contribute, especially since I am new to the city. I'm hoping to get more educated on the city's urban growth, local politics and historical idiosyncrasies.
H: What are you looking forward to most during your time with the Pillars Leadership Program?
E: I'm looking forward to branching out by exploring different neighborhoods in Kansas City and working with a variety of people from different firms.
H: What would your advice be to a young architect in Kansas City?
E: Commitment is a good way to get involved. It is very easy to get caught up with work and your own personal life (especially if you are studying for ARE's). Making a commitment to a program is a great way to step outside your comfort zone.