Elevating Arts Education for Kansas City Kids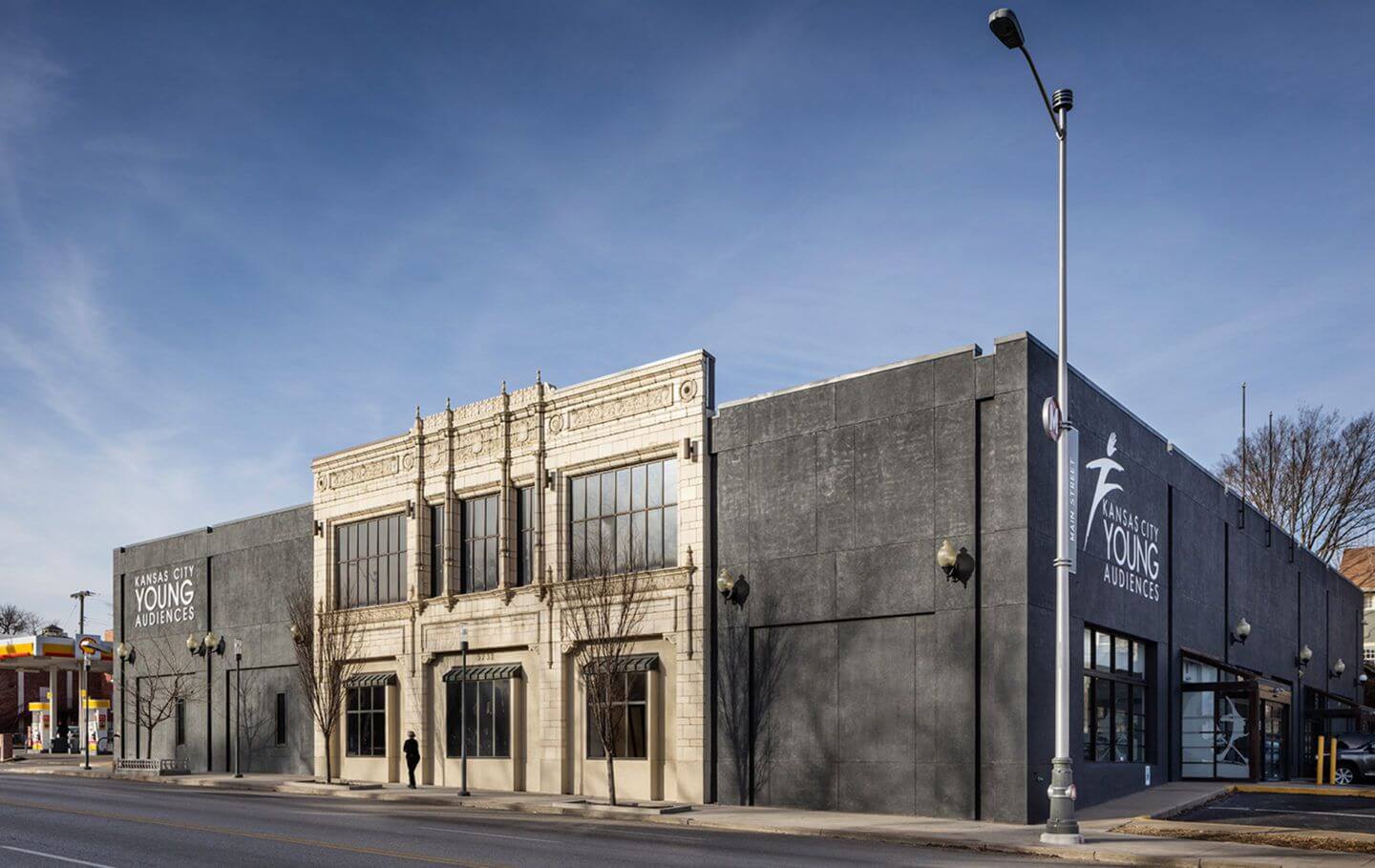 KCYA began by purchasing their first permanent home in Midtown. The building, originally constructed in 1997, was the site of a large box retailer and is located along the Main Street redevelopment. The design team worked with them to develop a concept featuring a variety of flexible spaces to grow with the organization. KCYA hosts various visual and performing arts activities, as well as classes for children. Constructed by McCownGordon Construction, key spaces include two dance studios, a stage and event space, classrooms for music and the fine arts, an art gallery, administration offices with a boardroom and a marketable tenant space.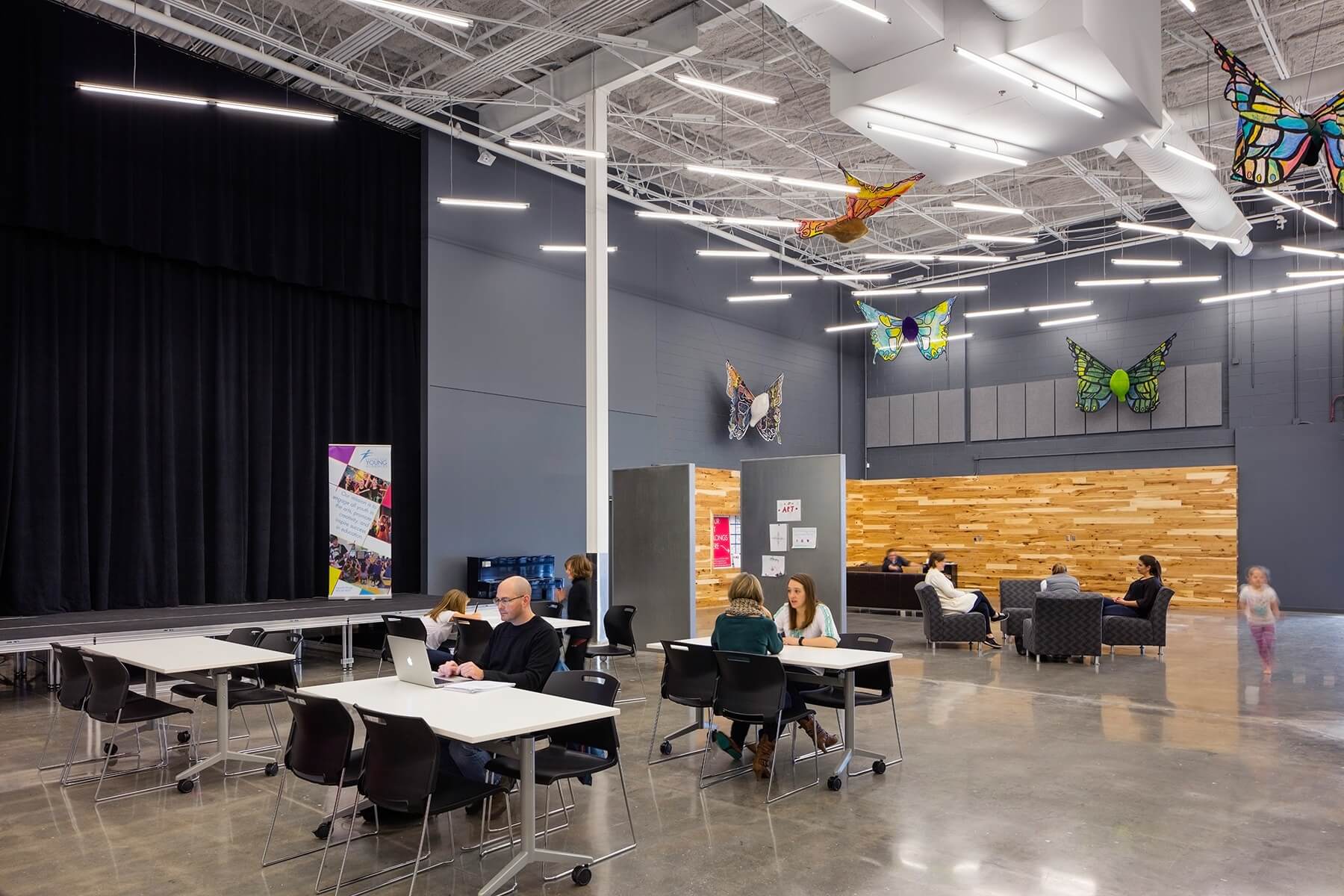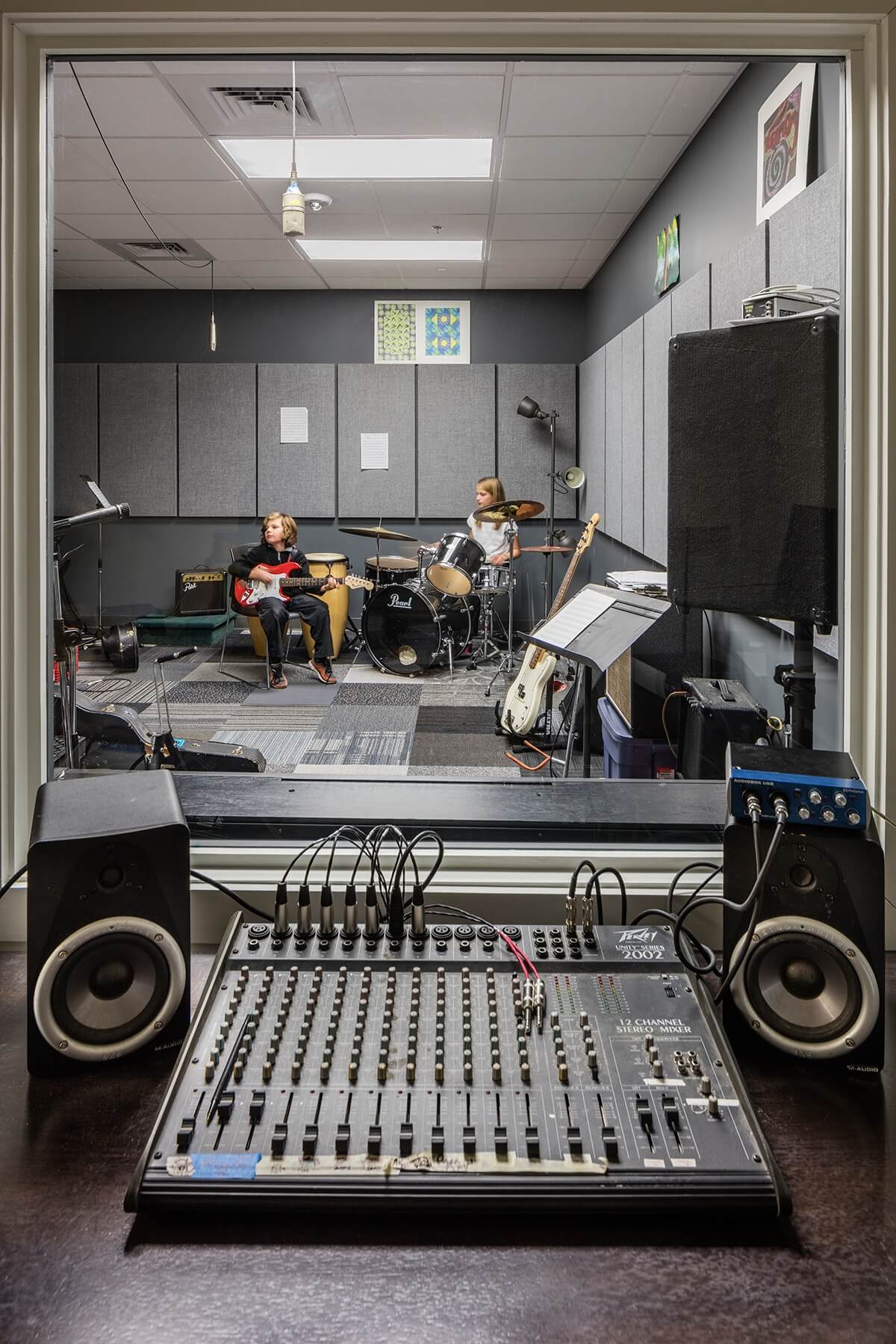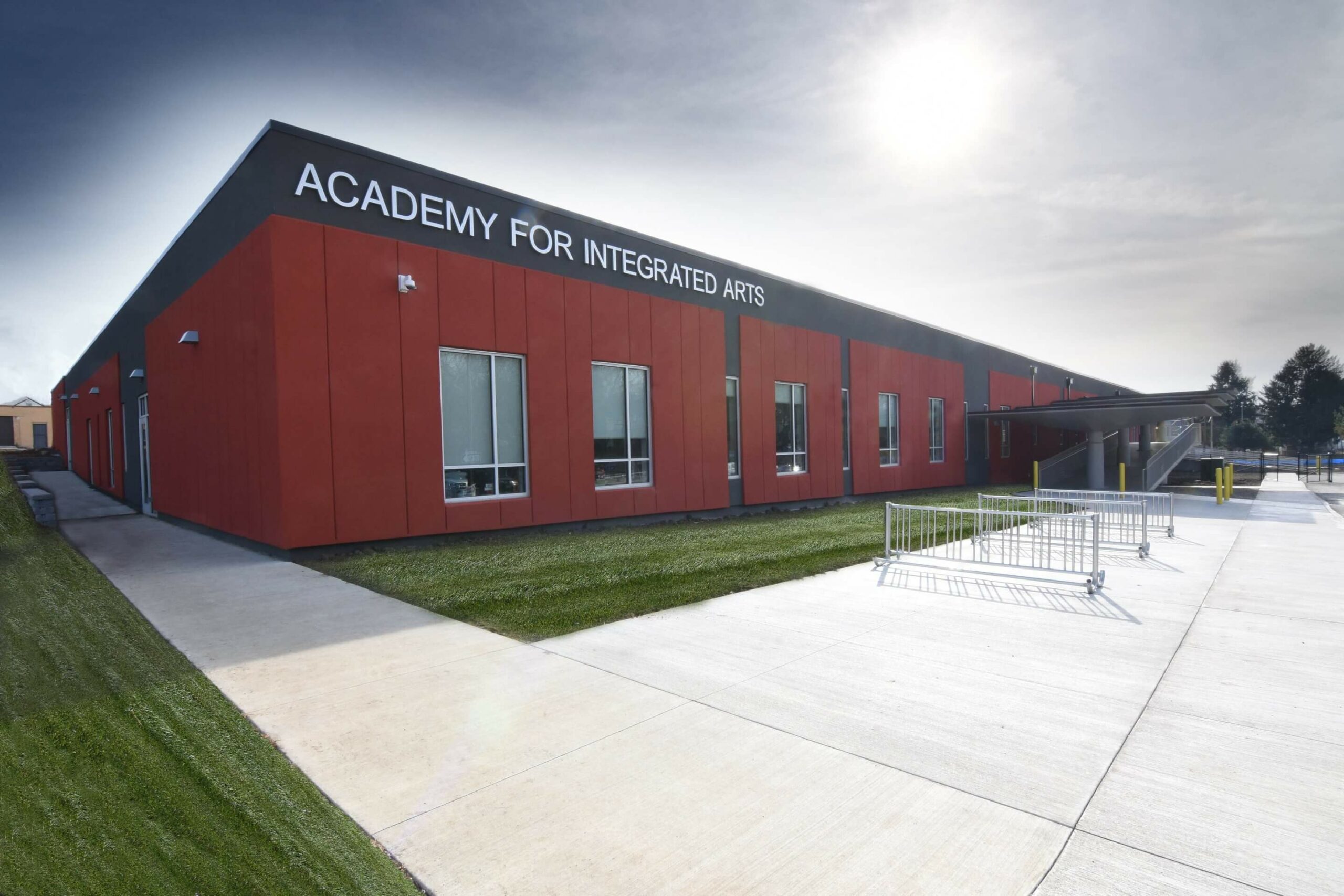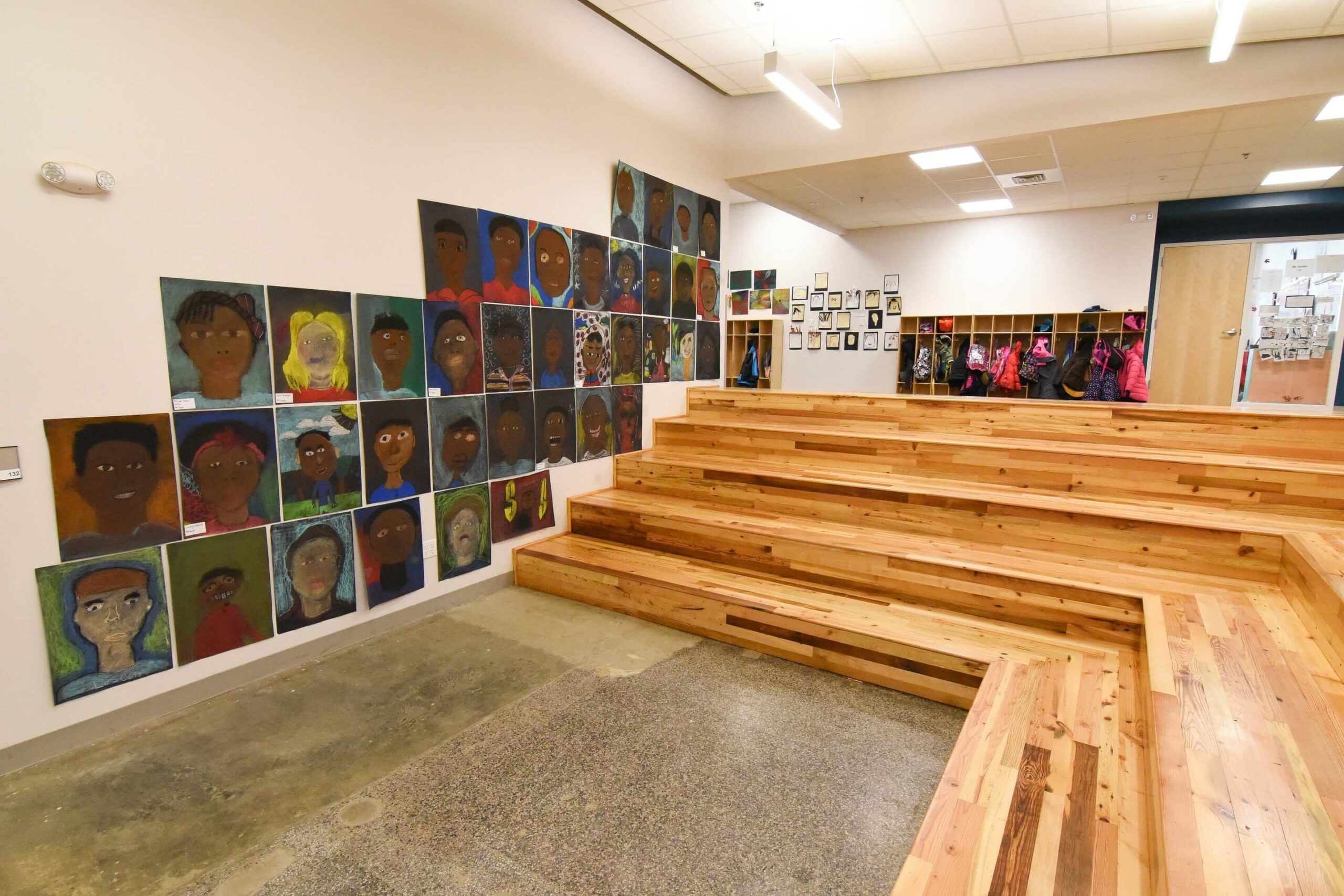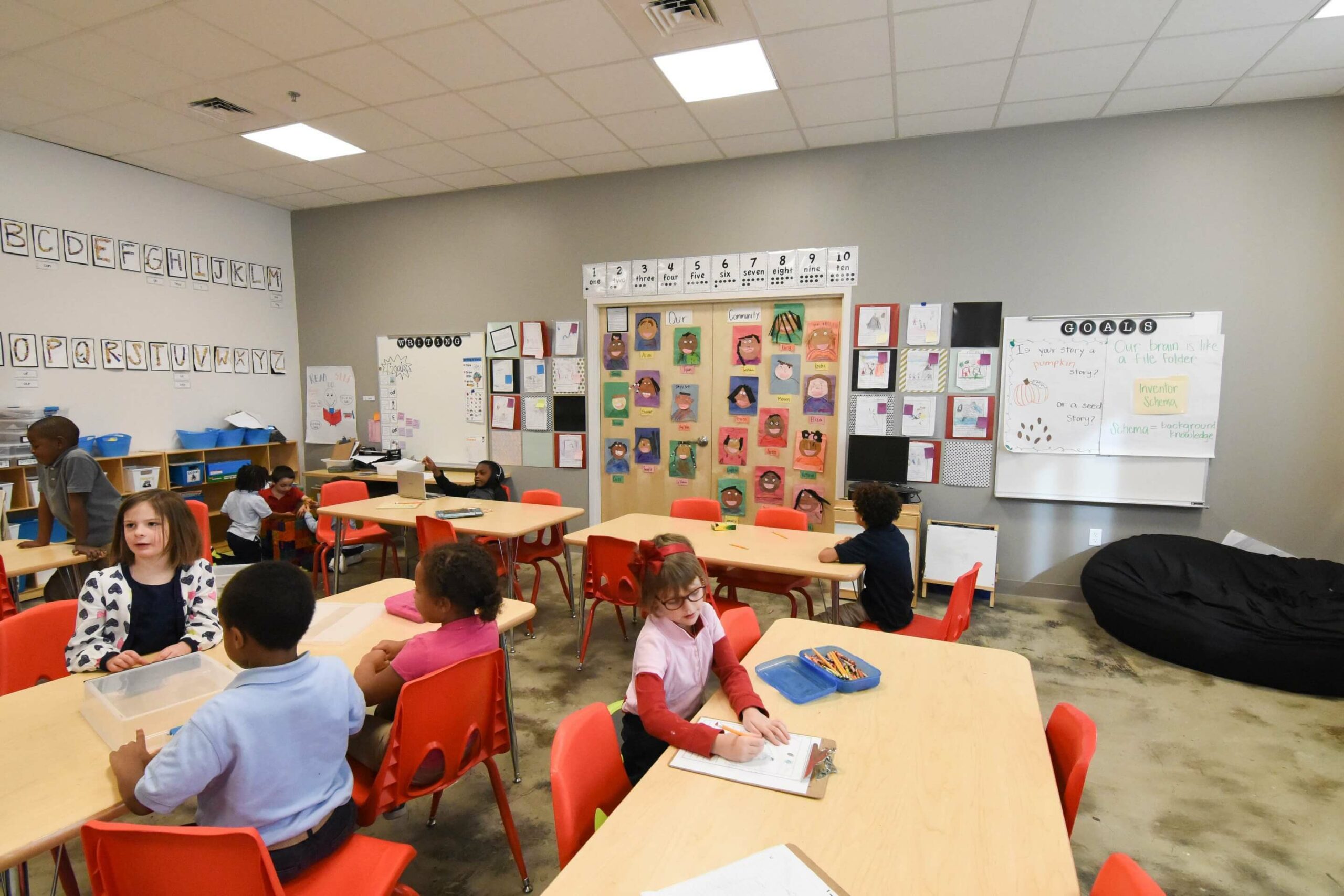 AFIA found a new home in an unexpected location – the former King Louie East bowling alley. Vacant for 10 years, the building had substantially deteriorated, and AFIA was sure they would have to demolish it. However, our team was able to develop a plan to renovate the existing building, greatly reducing costs. We worked closely with teachers, administrators and the school's board of directors to create a space that integrates the arts and technology into curriculum and everyday activities. Their new building is part of the Troost redevelopment, located at 79th & Troost Avenue.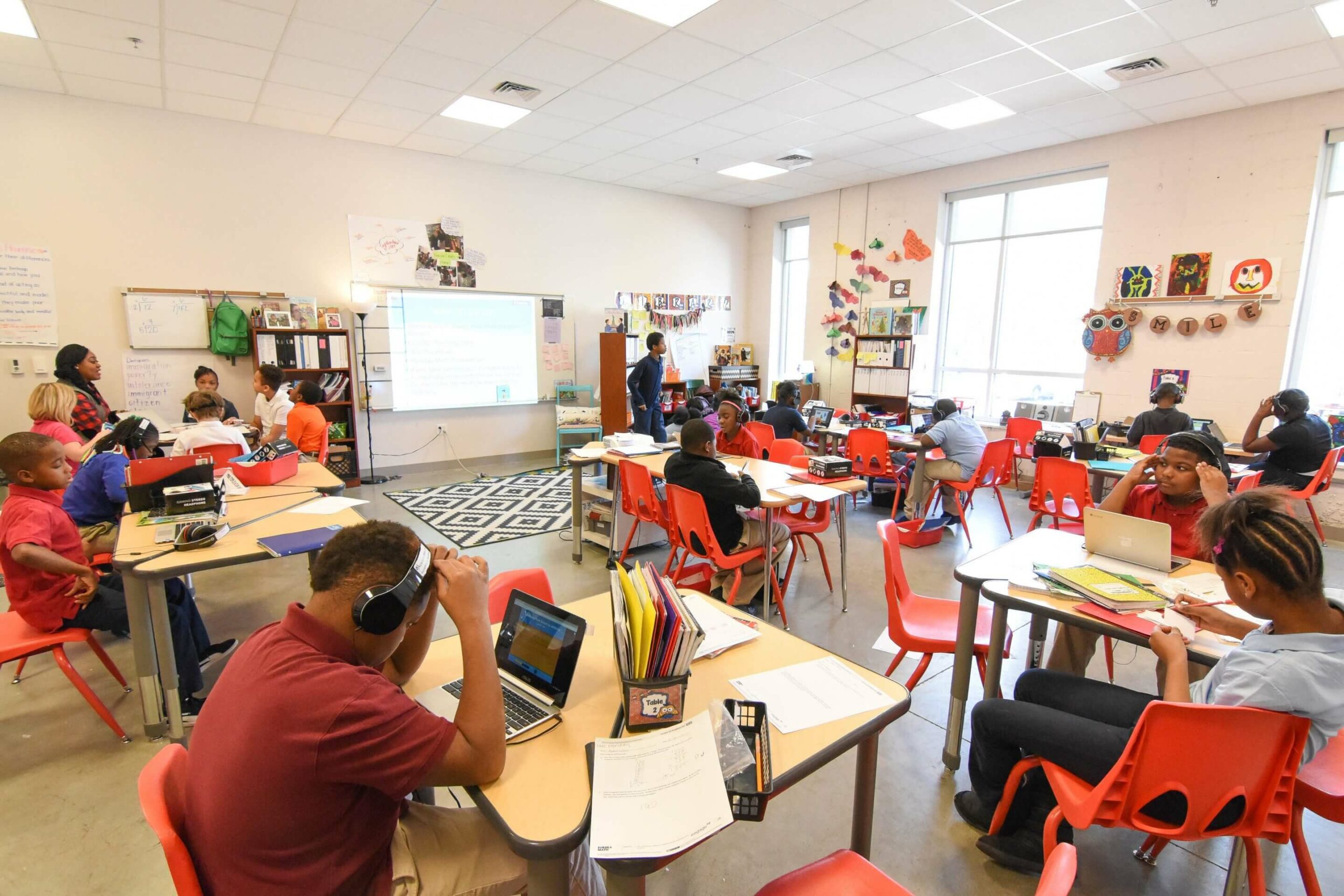 The project better equips AFIA to meet the needs of their students. The new space has allowed enrollment to grow from 120 to 170, and a second phase addition is already underway with the goal of expanding to 350 students. Helix and JE Dunn met the school's a fast-track schedule, so they could be moved in at the beginning of the 2016 school year.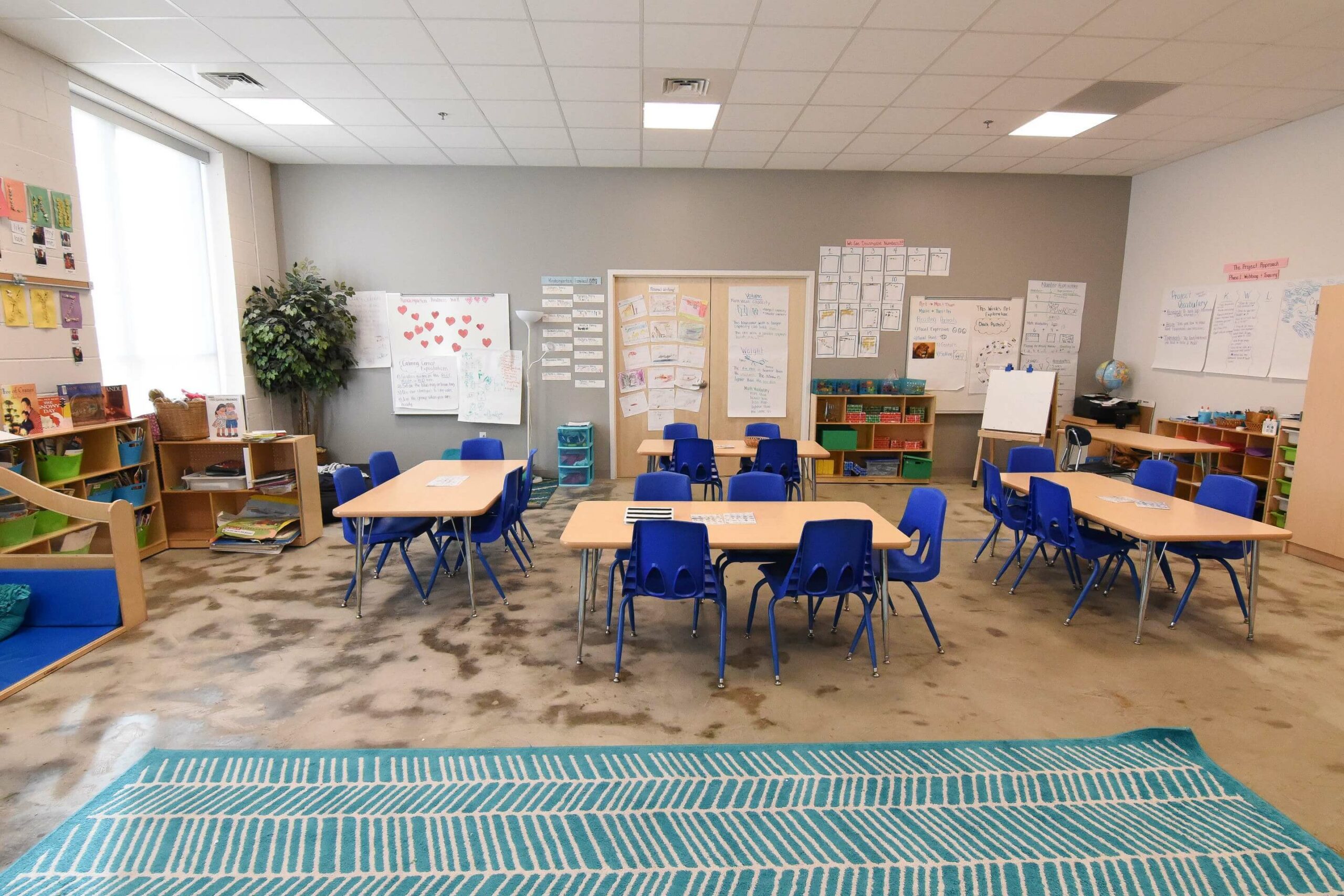 According to Champions of Change: The Impact of the Arts on Learning, researchers found "sustained learning" in music and theater correlates to greater success in math and reading. Additionally, students from lower socioeconomic backgrounds had the greatest benefit. In fact, KCYA shared those who participated in the arts were four times more likely to participate in a math and science fair. Despite the strong connection, a 2011 survey by Common Core and FarkasDuffett Research Group reported 66 percent of teachers surveyed said curriculum is moving away from art, music, foreign language and social studies.
Organizations like AFIA and KCYA are working to shift this trend by bringing arts education to Kansas City. Sparking creativity and innovation, non-profits like these are able to thrive through the support of volunteer boards and donors. Learn how you can support KCYA here or get involved with AFIA by donating supplies or volunteering.
Photos of KCYA by Bob Greenspan. Photos of AFIA provided by JE Dunn.