DEKC2017 | Award-Winning Transformation of an Underutilized Space for Kansas City University
In anticipation of their annual Design Excellence Awards being hosted on November 10th, AIA Kansas City is spotlighting the award winning projects from 2016.
Helix was honored to bring home three awards last year, including an "Honor Award" in the Interior Architecture category for the  Kansas City University (KCU) Academic Center.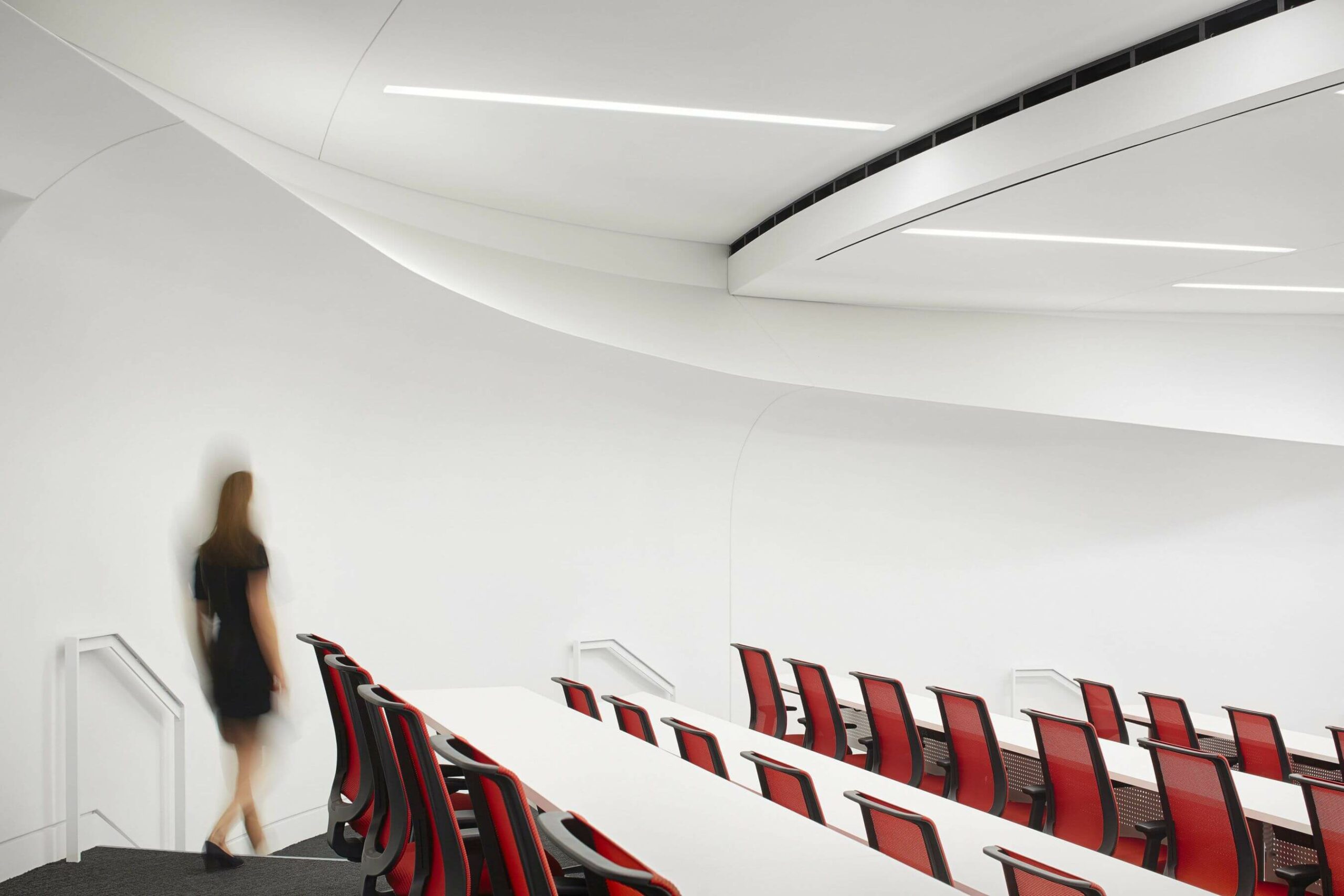 The KCU Academic Center renovation transformed an underutilized, 1,500-seat auditorium into a state-of-the-art learning facility that features two auditoriums along with ancillary classrooms and study space. The design team developed the innovative concept of stacking the two lecture halls within the footprint of the existing auditorium. This resourceful solution saved nearly a third of what it might otherwise cost to build a new lecture facility and achieved LEED Silver Certification.
As Tim Saxe, KCU's Director of Capital Projects shared, "The project deserves to be recognized not only for the exceptional space it creates for our students – both functionally and aesthetically – but also for the architect's creative reuse of an underutilized building to address a critical campus need. The response from all stakeholders has been overwhelmingly positive. A building that was once largely empty is now a hub of student activity, and our faculty has recognized it as one of the best spaces they have taught in."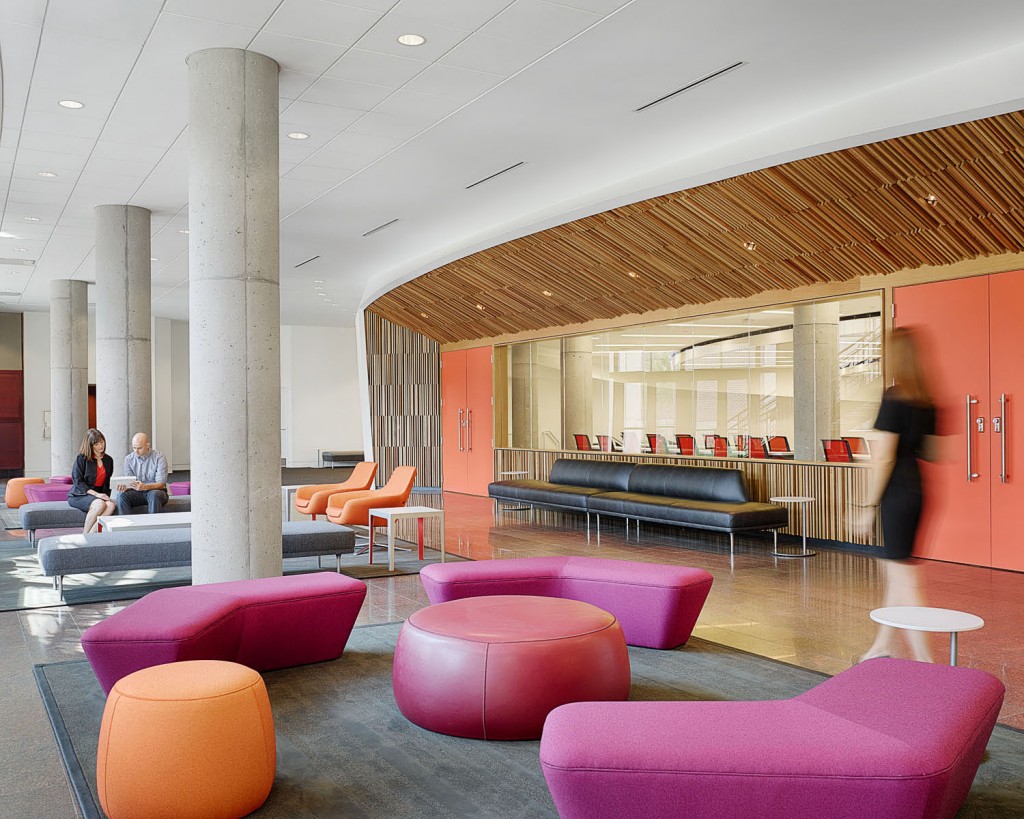 The 2016 AIA Kansas City Design Award jury was comprised of nationally recognized designers, including Luis Bernardo, principal with Design Collective, Inc.; Luanne Greene, president of Ayers Saint Gross and Steve Ziger, partner with Ziger/Snead Architects.
"Very few projects were as simple and pure as this one was. The notion of literally this found space they took one theatre and then created a classroom within that theatre made the building so much better, very sustainable idea… It literally doubled the square footage and the functions within the structure. The other thing that we appreciated was that given the new restraint in terms of what you had left in terms with volume and size was the use of color, they essentially just used one color, this color red and then a little bit of wood to add texture, everything else was white. And so we thought that was very powerful and a really nice way of bringing the strength of the idea through; nothing got lost. It was a very simple move and we appreciated it because of that."
-Luis Bernardo, FAIA
, principal with Design Collective, Inc.
The project has also received a "Merit Award" for Interior Architecture at AIA Central States 2015 Excellence in Design Awards, Best in Show and a Gold Award in the Higher Education + Research Category at International Interior Design Association (IIDA) Mid America Design Awards (MADA), a Capstone Award in the Community Impact Category from the Kansas City Business Journal and was a Finalist in the Redevelopment Category at the Kansas City Economic Development Corporation's Cornerstone Awards.
In addition to having a visionary client who brought an unwavering commitment to creating an exceptional space for their students, we had a tremendous construction partner in McCownGordon Construction. Together, along with our engineering team, we were able to achieve a fast-track schedule and meet the client's budget while delivering award-winning design.
Photography by Michael Robinson.