DEKC2017 | AIA Kansas City 2016 Project of the Year

In anticipation of their annual Design Excellence Awards being hosted on November 10th, AIA Kansas City is spotlighting the award winning projects from 2016.
Helix was honored to bring home three awards last year, including the top honor of the evening, "Project of the Year" for the renovation and expansion of the Kansas City Police Department's Headquarters.
Jury member, Steve Ziger, a partner with Ziger/Snead Architects said, "this is civic architecture at its finest."
The overarching goal of the project was to re-position the facility for another 70-years of service to the community while respecting the character of the historic structure.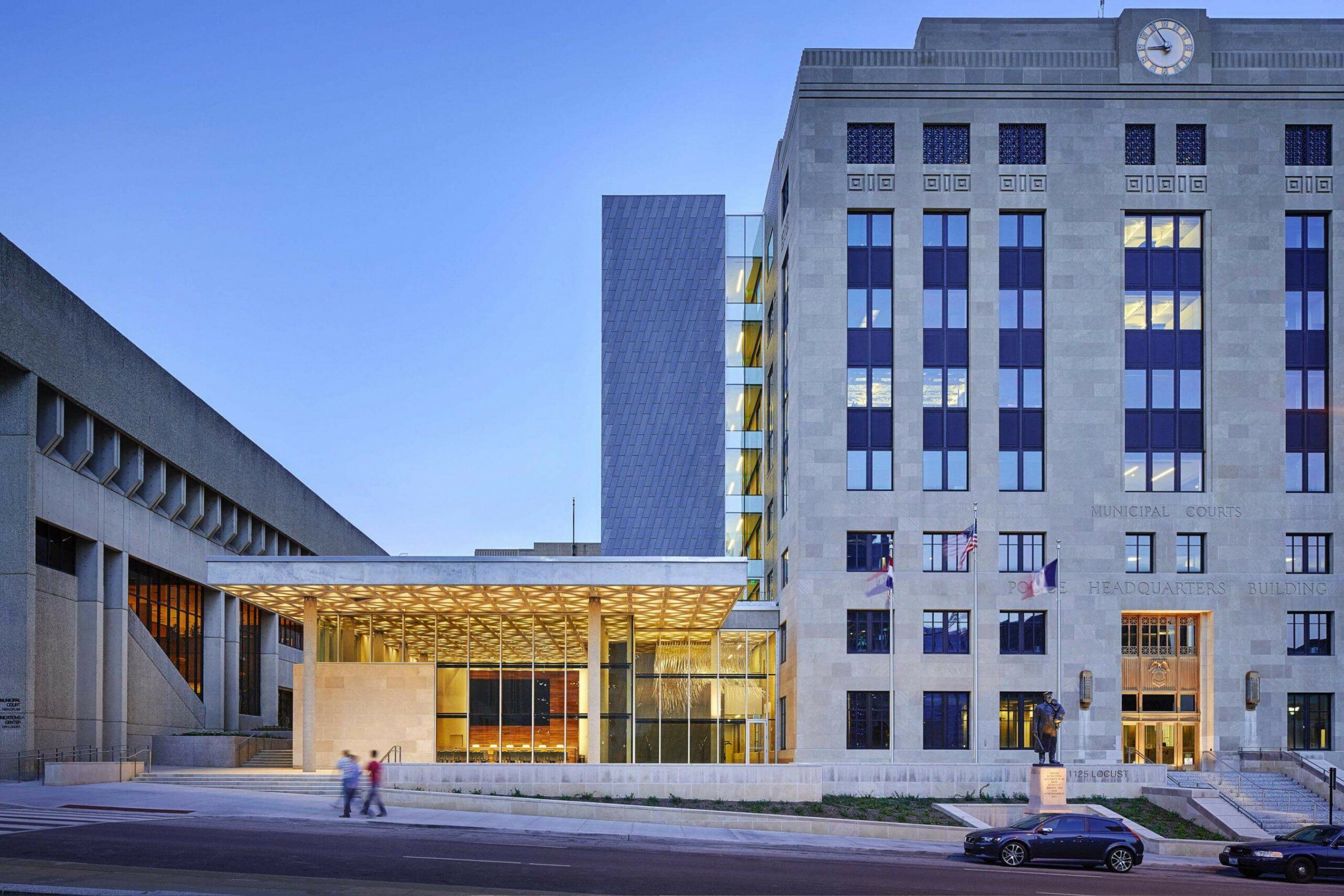 A key objective of the design was to increase transparency and expand police interaction with the community. This involved extensive changes to the first floor including the addition of a community room, which allows the public to engage in the Board of Police Commissioners meetings and serves as a venue for Police community outreach programming.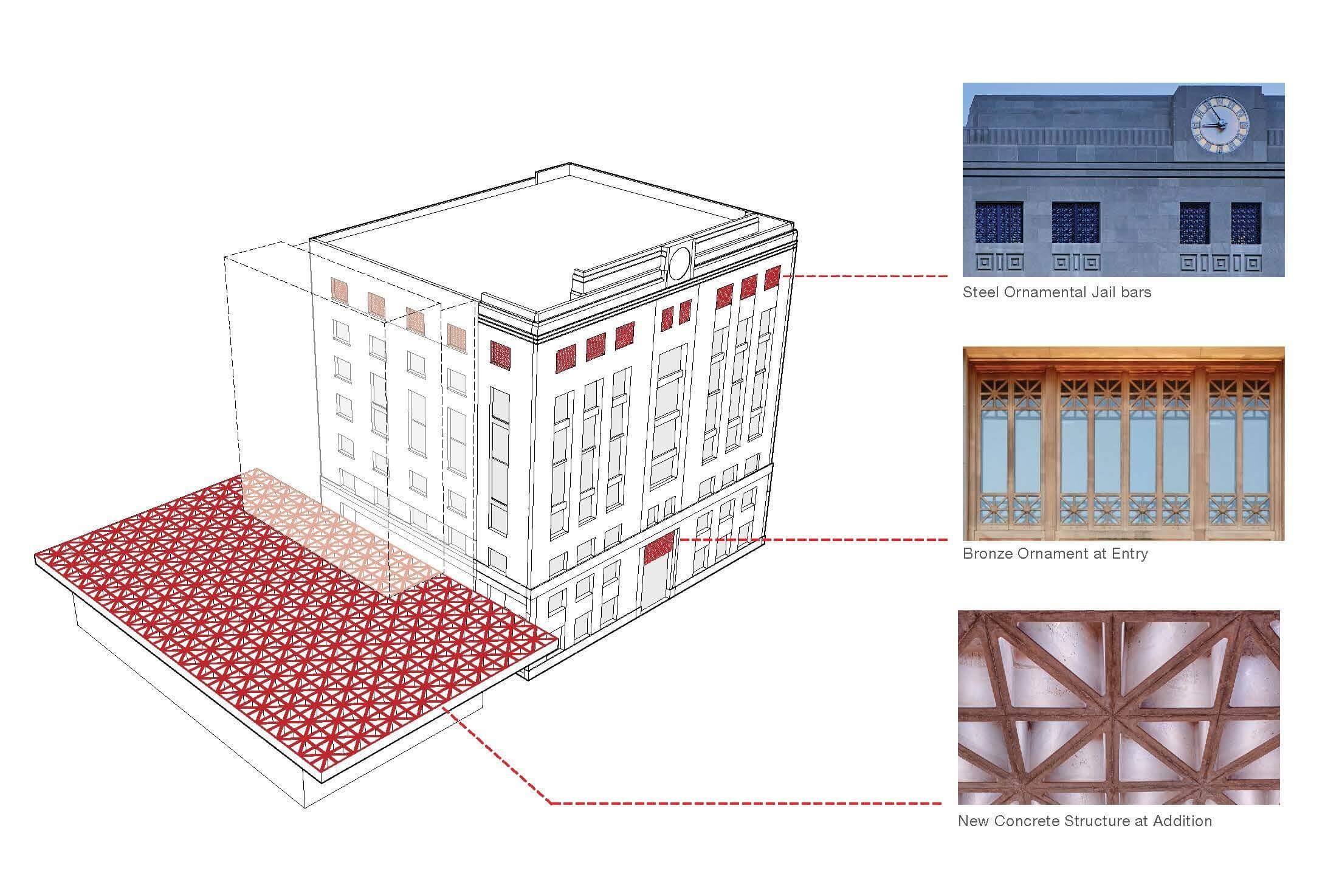 The pattern of the concrete structural roof system in the new addition is adapted from Art Deco details that are found throughout the historic Police Headquarters building in both ornamental and functional roles.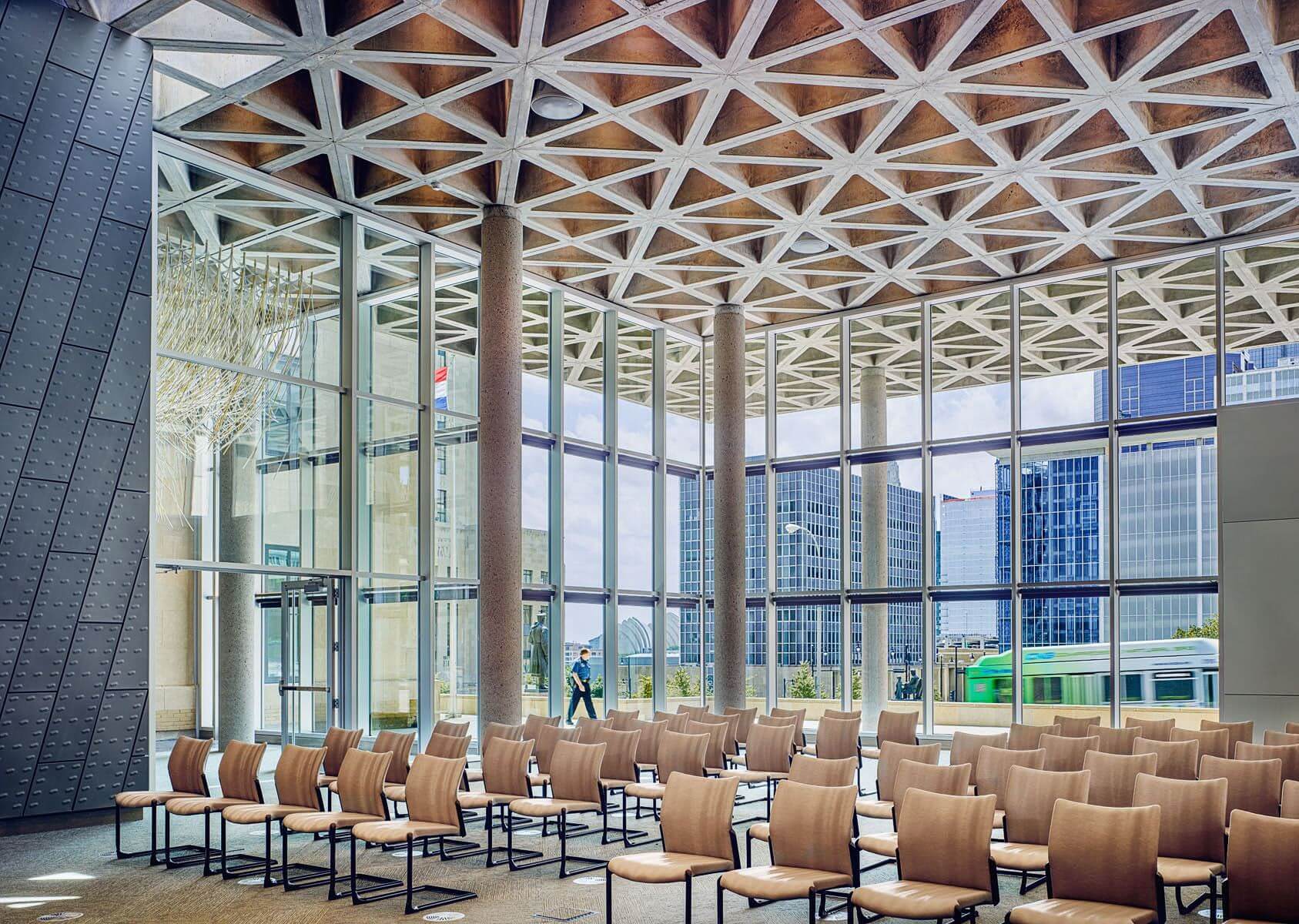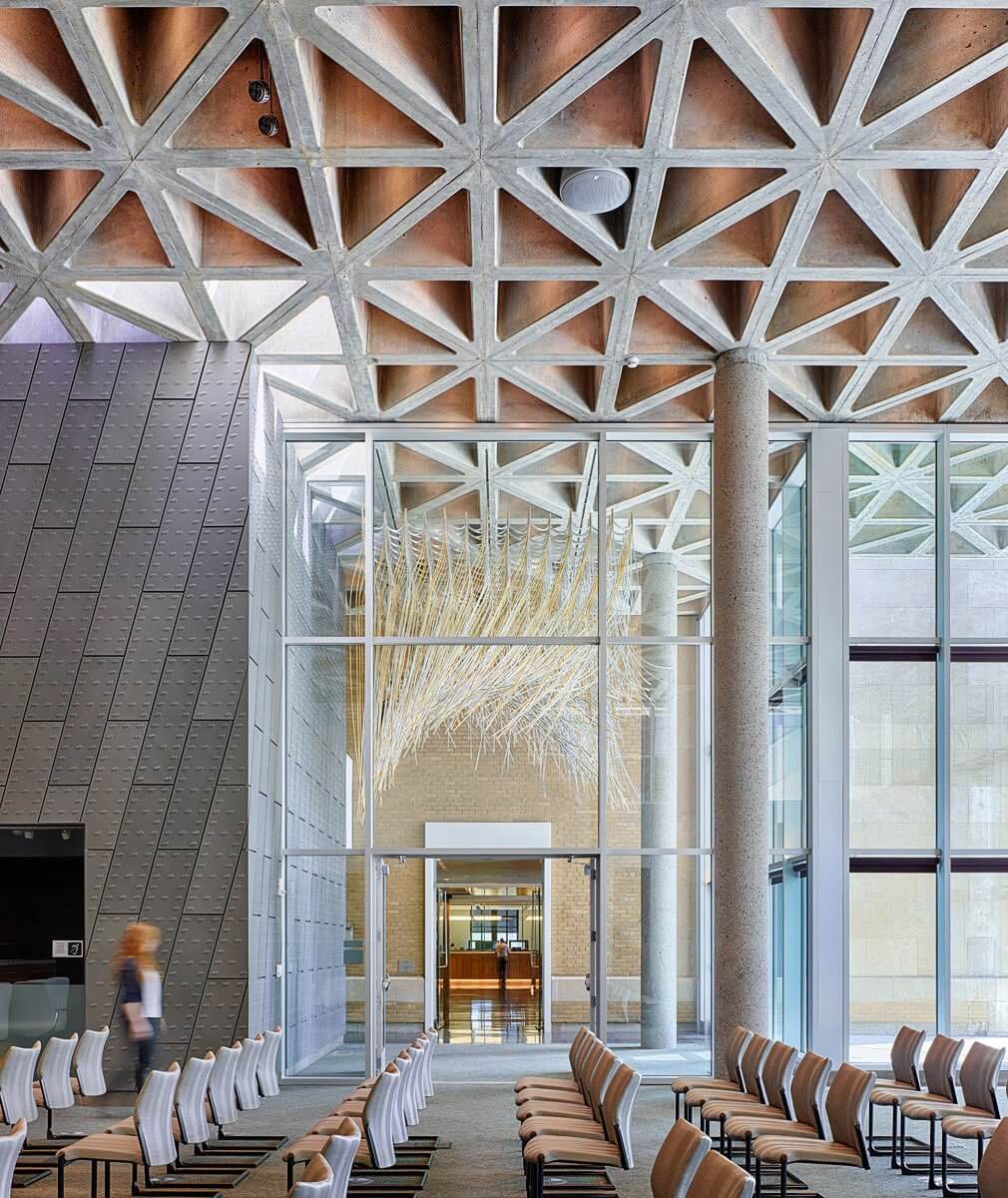 Comments from the jury comprised of nationally recognized designers included:
"The Kansas City Police Dept. project says everything that's right about how a police department relates to its community. They took a limited program and communicated a welcoming civic presence that communicates that the police are an integral part of their community. This is civic architecture at its finest."
-Steve Ziger, AIA, partner with Ziger/Snead Architects
"This one as soon as I opened up the file it was like, whoa, this is a winner this is probably going to be the grand winner. It was such a powerful and strong statement right from the get go… The program was just really bathrooms, a fire stair and a small meeting room. But what they did with that and how they took the details of the building and transformed that into this whole new ceiling structure that just comes alive at night with light, the incorporation of public art, it really spoke to what a public building can be. And in these times for it to be an addition to the police headquarters of course is a great moment for the community. It was everybody's number one project."
-Luis Bernardo, FAIA, principal with Design Collective, Inc.
"The Kansas City Police Department Headquarters was such a beautiful project in many ways but really poignant and timely for us. The day that we got together and reviewed all the projects was a day that the news cycle was completely dominated by communities and struggles frankly with their police departments. At a time when our country is really struggling with these complex issues it was really wonderful to see a project where such an important civic institution as the police department headquarters project really spoke to the strength and spirit of community for Kansas City."
-Luanne Greene, FAIA, president of Ayers Saint Gross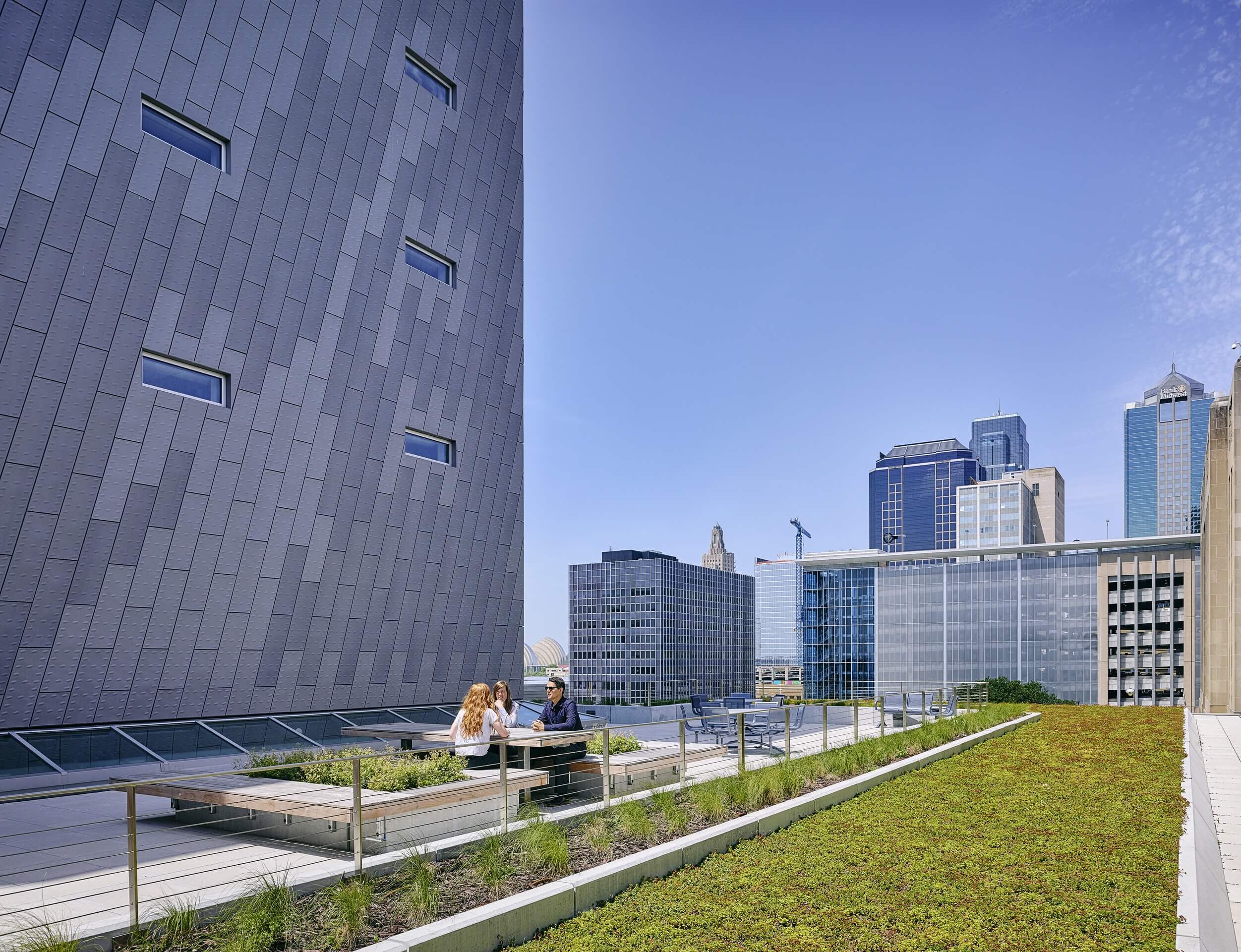 The project has also received an Honor Award from AIA Central States, an Honor Award from AIA Kansas City, an Arts & Craftsmanship Award from AIA Kansas City, a Preservation Award from Historic KC, a Cornerstone Finalist from the Kansas City EDC, and a Capstone Award from the Kansas City Business Journal.
Great projects only happen through tremendous partnership with all team members involved. Thank you to our clients at the Kansas City Police Department, our construction partners at JE Dunn Construction, our engineering partners and all of our Helix design team members for their efforts to make this project an exceptional space for our community.
Photography by Michael Robinson.