Construction Begins on Historic Sedgwick Hall at Rockhurst University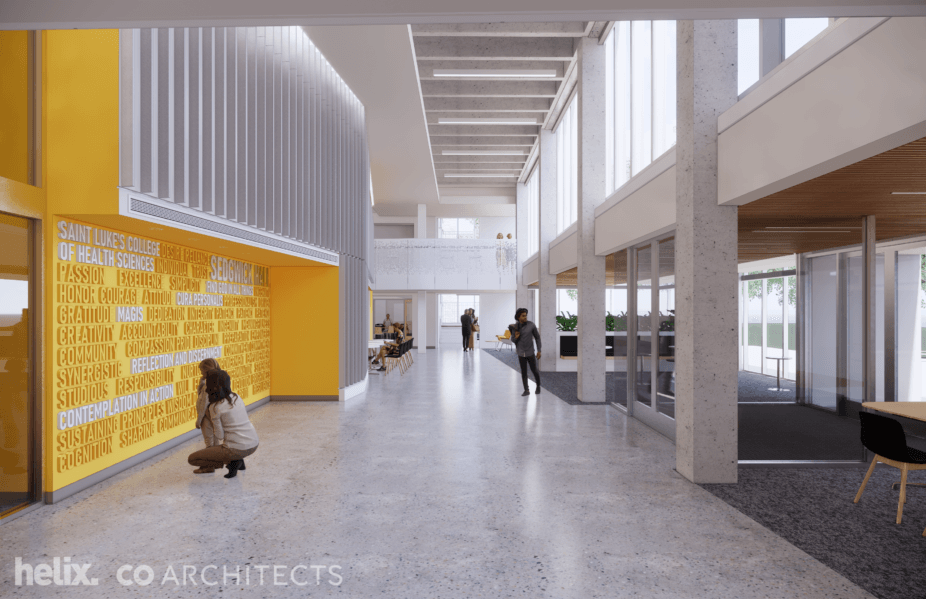 "This is truly a historic moment. Sedgwick Hall was the first building on the Rockhurst University campus, and through the generosity of our donors, it will continue providing an inclusive, transformative, innovative Jesuit education for generations of Rockhurst students to come."
— Rev. Thomas B. Curran, S.J., Rockhurst University president
The collaborative team of Helix and CO Architects was selected to guide Rockhurst through the process of creating a state-of-the-art medical education environment. The design team studied several ways to approach the project, exploring the feasibility of renovation, new construction, or a hybrid of the two. Helix and CO ultimately decided to undertake a significant renovation with an addition on the campus-facing facade, creating a new, more welcoming presence on Kinerk Commons.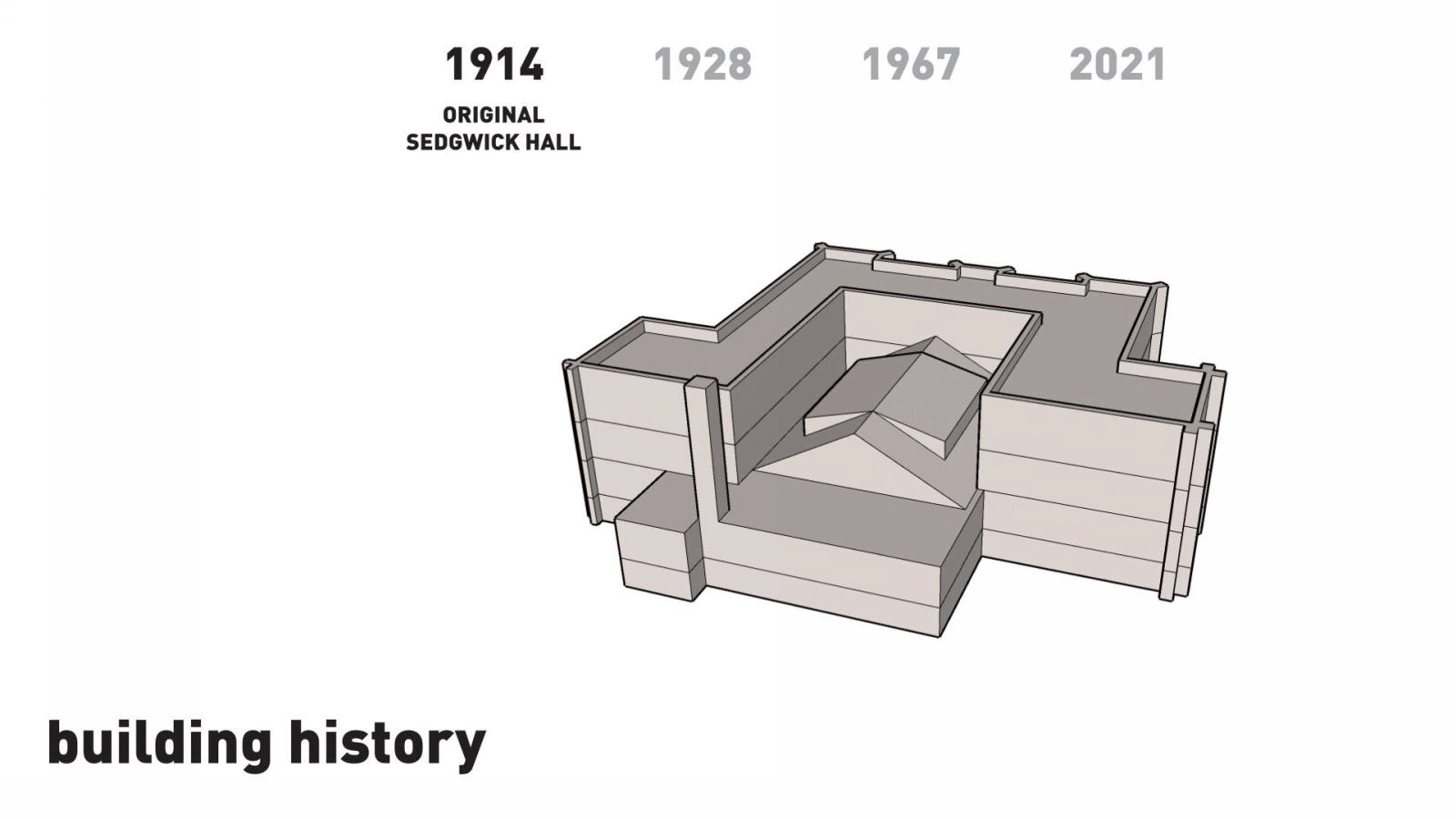 After a holistic programming process that engaged leadership and faculty from multiple departments, Helix, CO, and Rockhurst stakeholders were drawn to the concepts of gratitude and simplicity. Sedgwick Hall's transformation would be an expression of gratitude for the existing with the pursuit of simplicity in the new, through rigor and resourcefulness. Grounded in Jesuit values, the building's revitalization will also align with Rockhurst's strategic pillars that guide the University's growth.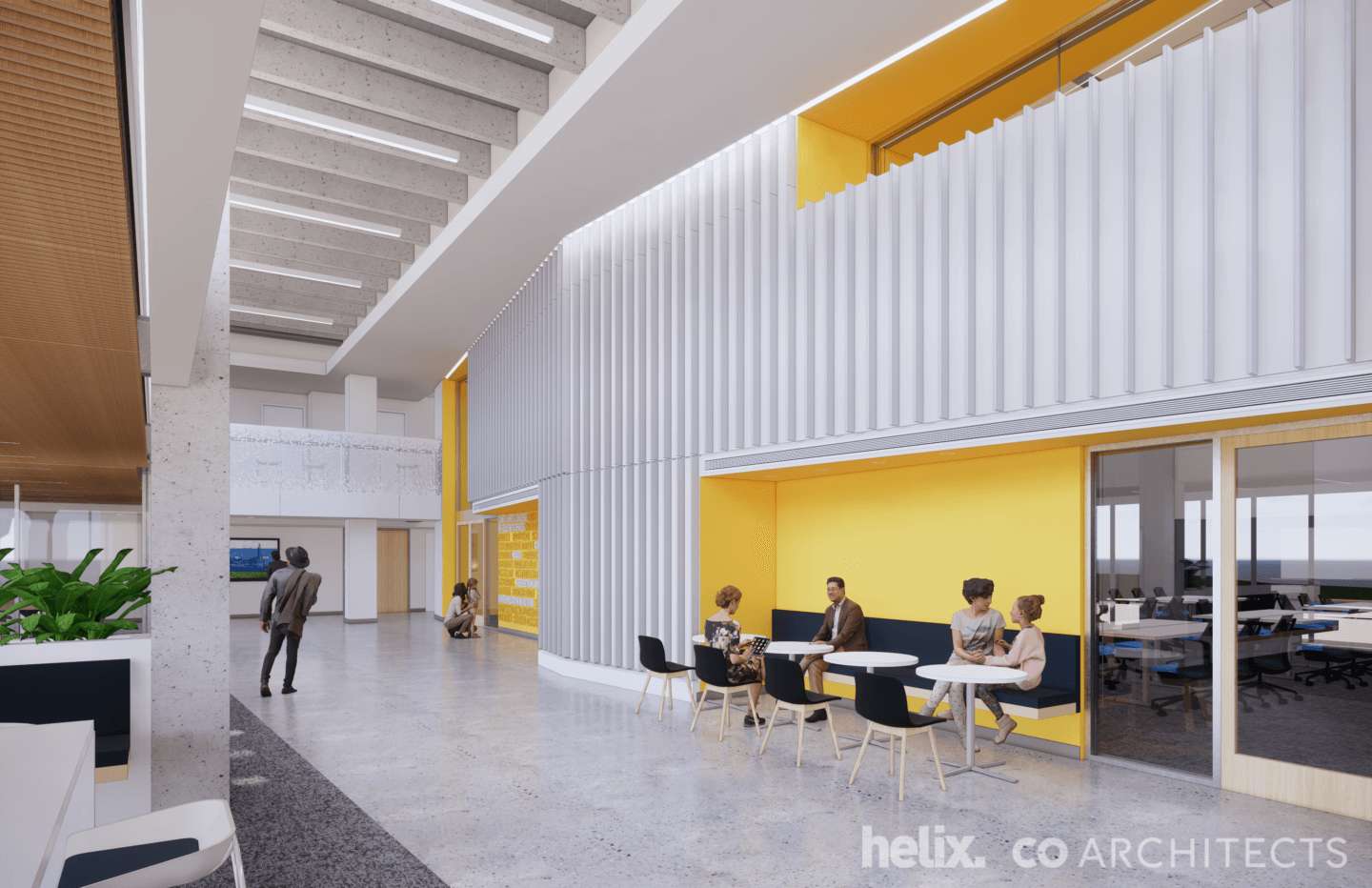 Inside Sedgwick, the intersection of old and new creates moments that highlight the joy found between gratitude and simplicity, as well as spaces of unexpected surprise. Students will seek greater knowledge from new pedagogy and state-of-the-art technology, and they can quietly reflect in the curated areas of reverence for Rockhurst and Jesuit history. Sedgwick Hall will be a constant source of inspiration.
Students will move between highly collaborative and social environments to more intimate spaces for one-on-one instruction or focused study. The existing Mabee Theater will become the new entrance lobby and two learning studios separated by a flexible partition that allows it to easily be combined into one large space. On the upper floors, nursing labs and simulation suites are strategically arranged to provide natural daylight for students and faculty.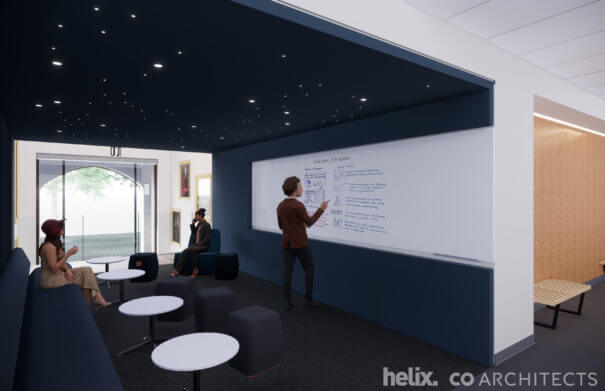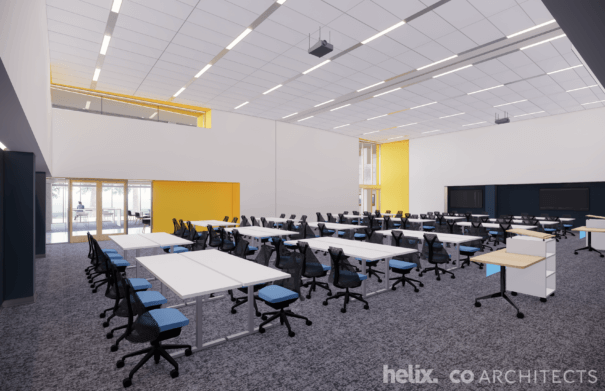 In addition to creating a contemporary medical education environment, Rockhurst and the design team focused on the idea of "inclusivity as our way of proceeding." As a progressive Jesuit institution, Rockhurst values students from all faiths and walks of life. Sedgwick Hall will provide gender neutral restrooms, mothers' rooms, shared break rooms, and an interfaith space that offers the implements required for various methods of prayer, ablution, and spiritual reflection.
The Reimagining of Sedgwick Hall is scheduled to be complete in time for the Fall 2022 semester.