Coffee + Cocktails for the Adventurous Spirit
Helix's experience with hospitality design has provided the opportunity to work on some hidden gems throughout Kansas City. One of the latest to open is
Nomads Coffee + Cocktails
along
39th Street's
restaurant row.
Formerly the home of dive bar D.B. Cooper's, the new Nomad's Coffee + Cocktails was completely transformed by a local couple whose love of adventurous travel inspired the name and decor. A new wall of floor-to-ceiling windows make the warm wood tones and deep blue walls seem simultaneously bright and cozy.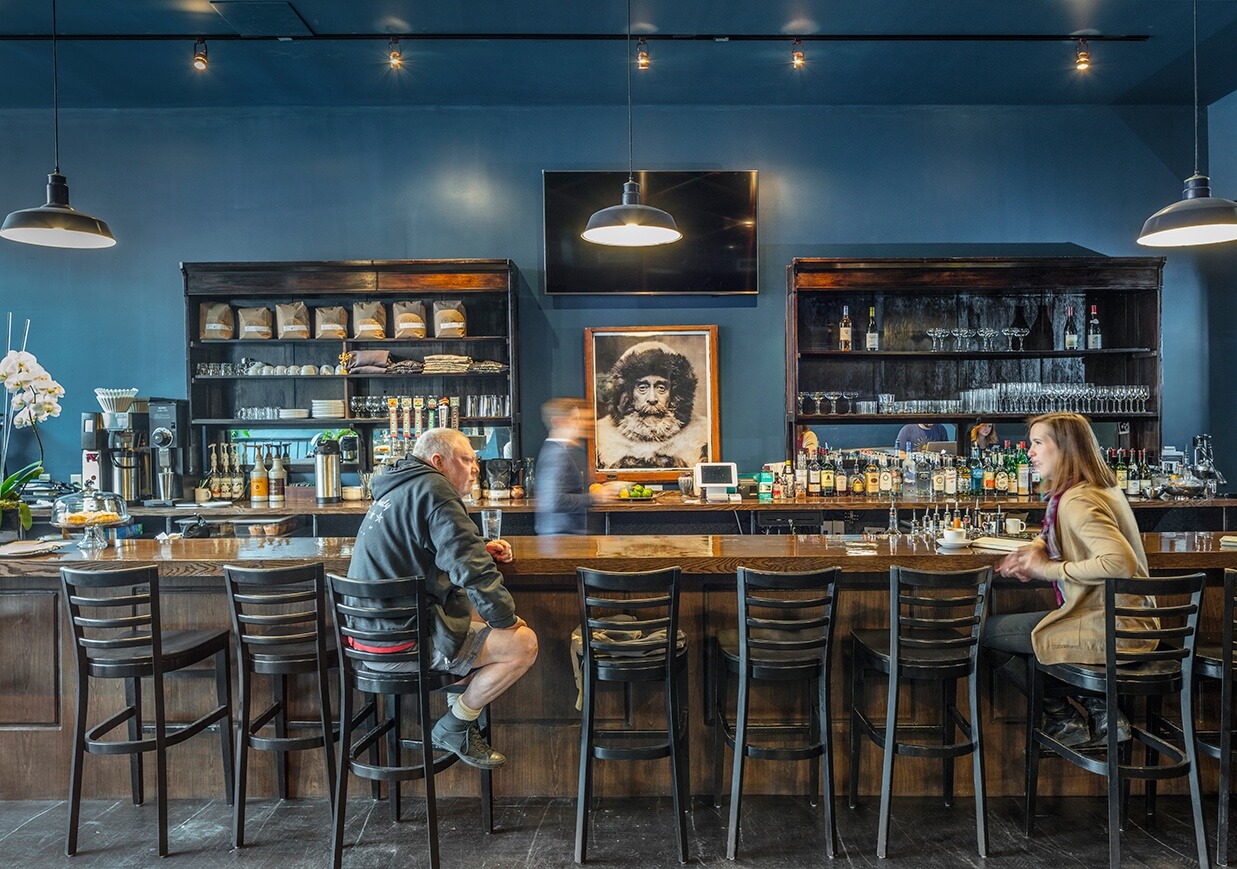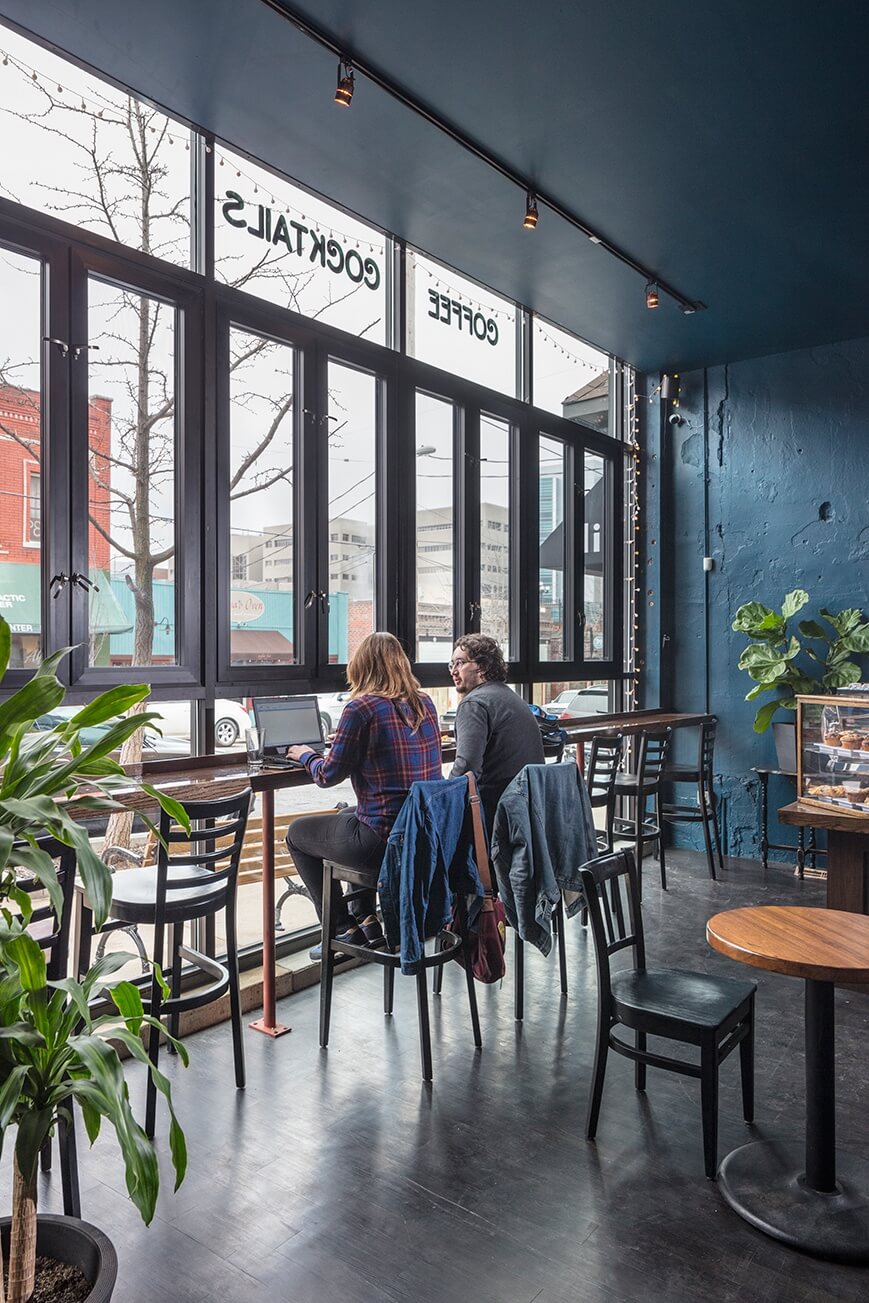 Feast Magazine shared their take on the renovated space in their review of the new establishment:
"Now, the space has been entirely re-imagined as Nomads, a sleek coffee and cocktail bar with big windows, bright light and even cheese plates…The only familiar aspects from Nomads' former dive days are the small ramp that leads you inside and a bar, which is in the same location as the last. But that's where similarities end. The drop ceilings are gone, which makes the space feel considerably larger, and the walls are painted a cool, deep blue. Large-format adventure and travel photography follows the nomad theme, while floor-to-ceiling windows, which can be partially opened during periods of good weather, let light pour into this prime 39th Street location. A bar with eight seats lines the street-facing windows, and a tufted bench occupies the east wall where D.B.'s booths once sat. The rest of the space is filled with small wooden two-tops, ideal for sipping coffee or a glass of wine and working during the day."
Nomads was the vision of husband-and-wife team Dr. Andrew Park and Dr. Megha Ramaswamy. Both Park and Ramaswamy are doctors at the University of Kansas Medical Center, just a few steps away. The Nomads name comes from the couple's love of travel and photos featuring some of their trips line the walls. We loved working side-by-side with this entrepreneurial duo to bring their vision for the space to life.
The whole Helix team popped in for happy hour soon after the opening and can attest to the facts that the cocktails are as lovely and thoughtfully crafted as the space itself.
Photography by Bob Greenspan.