Cheers to 30 years: Boulevard Brewing celebrates three decades of craft and community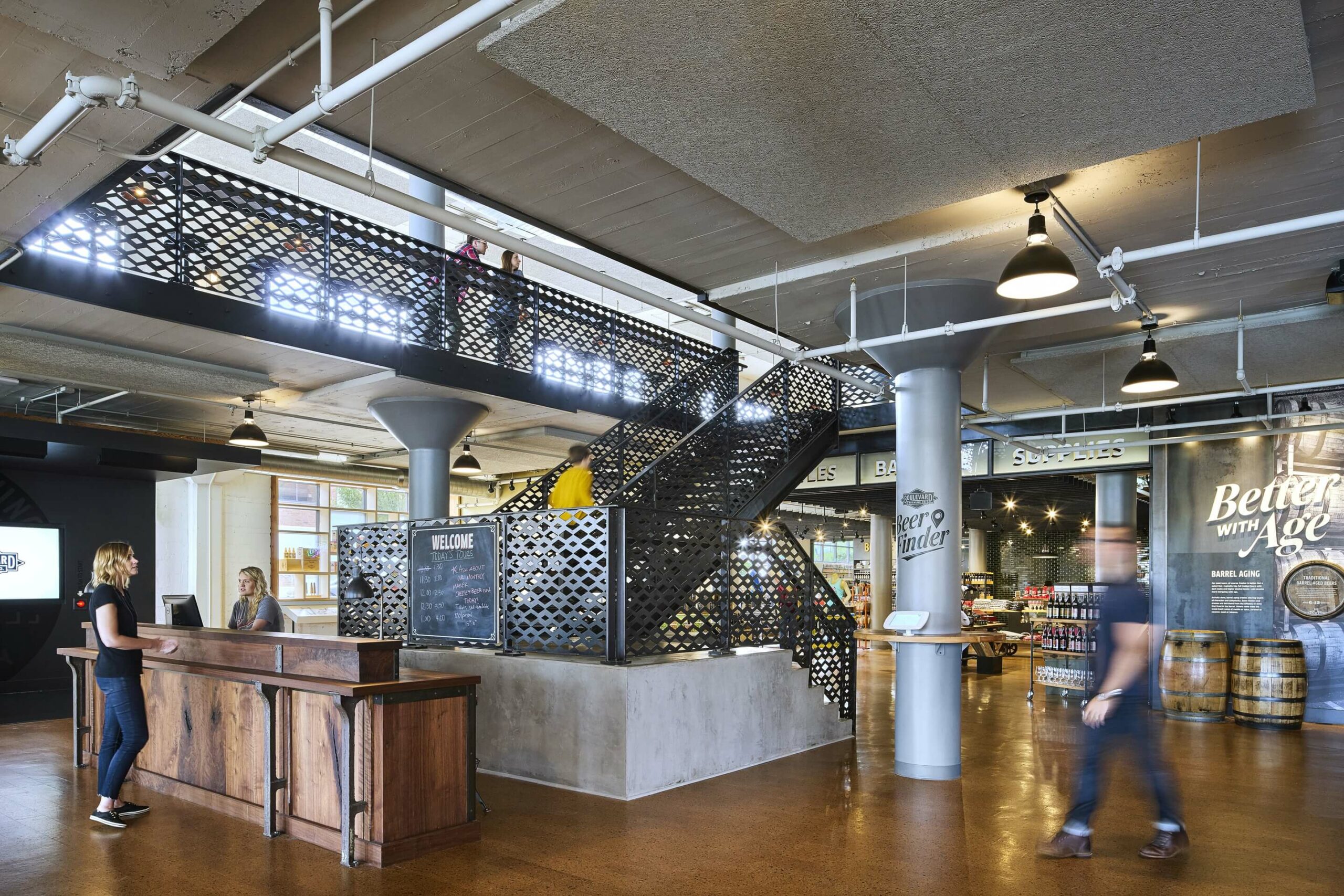 When Boulevard Brewing Co. released its first beer — its iconic Pale Ale — in 1989, it was venturing into an untapped and relatively unknown world of craft beer. At the time, selection was limited to the big breweries who, in the words of Boulevard founder John McDonald, "do what they do really well."
He just wanted to do something different
.
Since then, Boulevard's remarkable rise has paved the way for the thriving craft brew scene that permeates cities across the country. But even as Boulevard grows, it has remained rooted in Kansas City and frequently gives back to the place that it calls home. In fact, as Boulevard looked to grow its existing facilities, it committed to staying in its historic neighborhood. Following an expansion in 2006, Boulevard next set its sights on a vacant, 1920s era warehouse to become an immersive visitor experience. It was here when Helix was fortunate enough to partner with Boulevard and transform the building into a destination for tours, tastings, and experiencing Boulevard's distinct culture.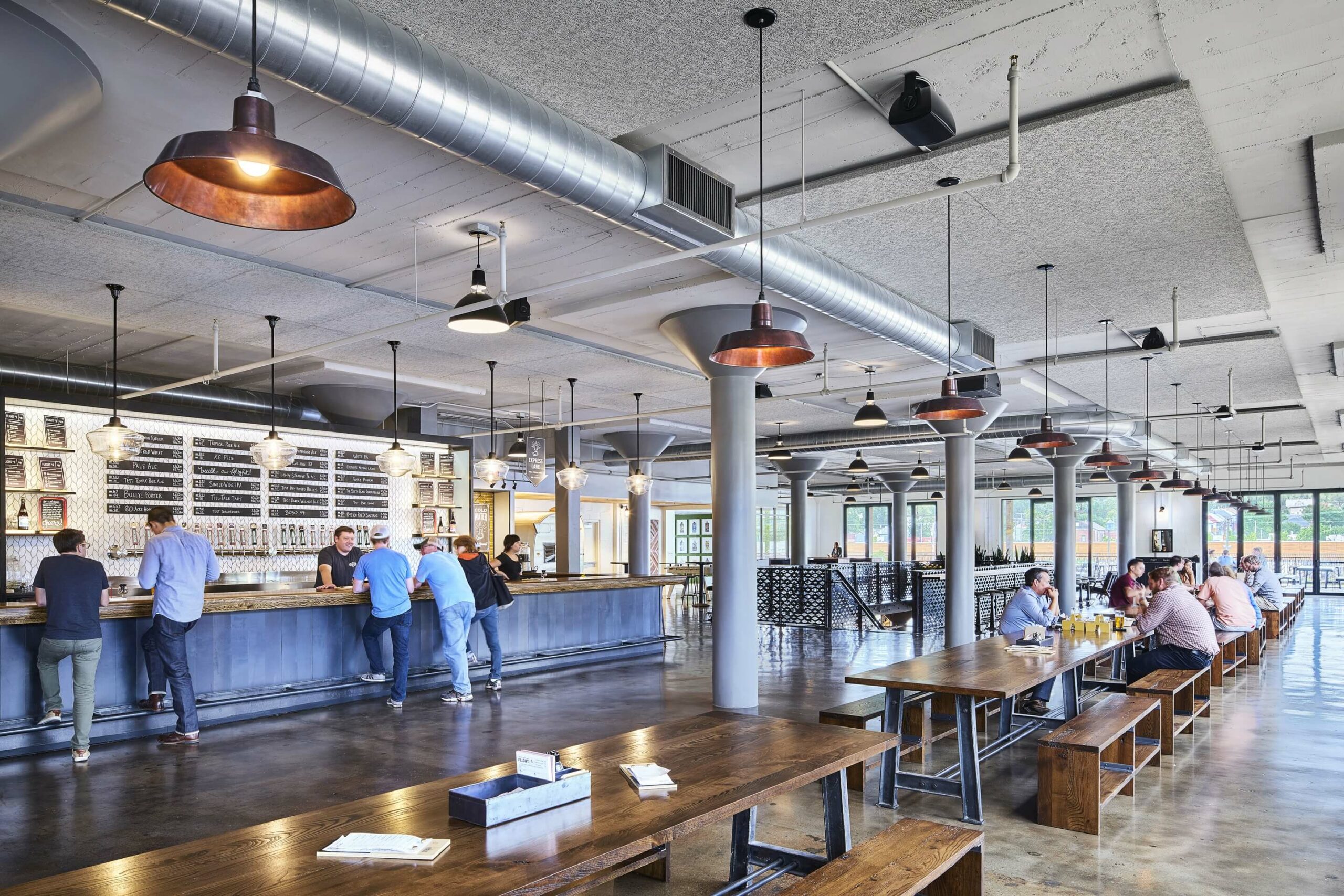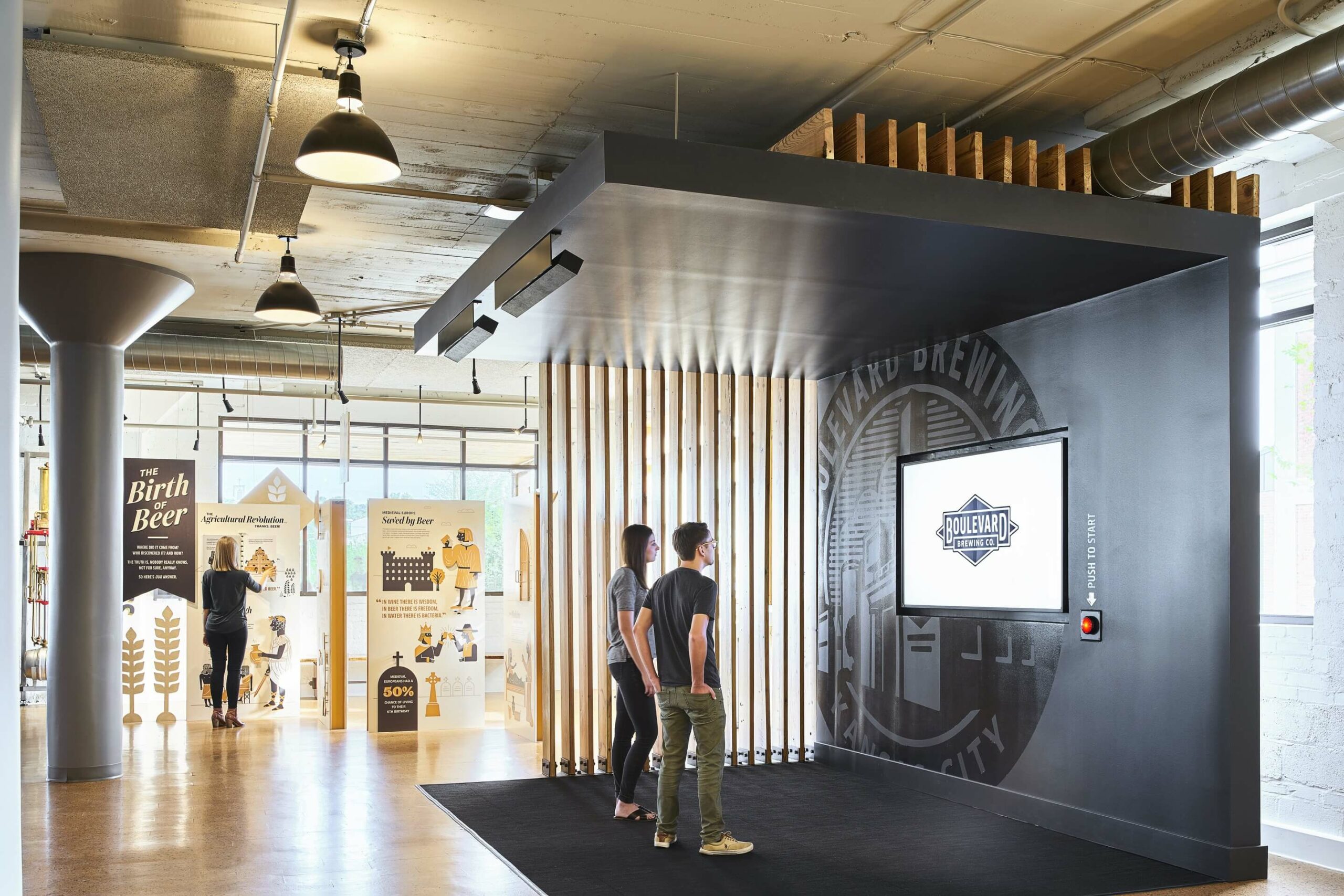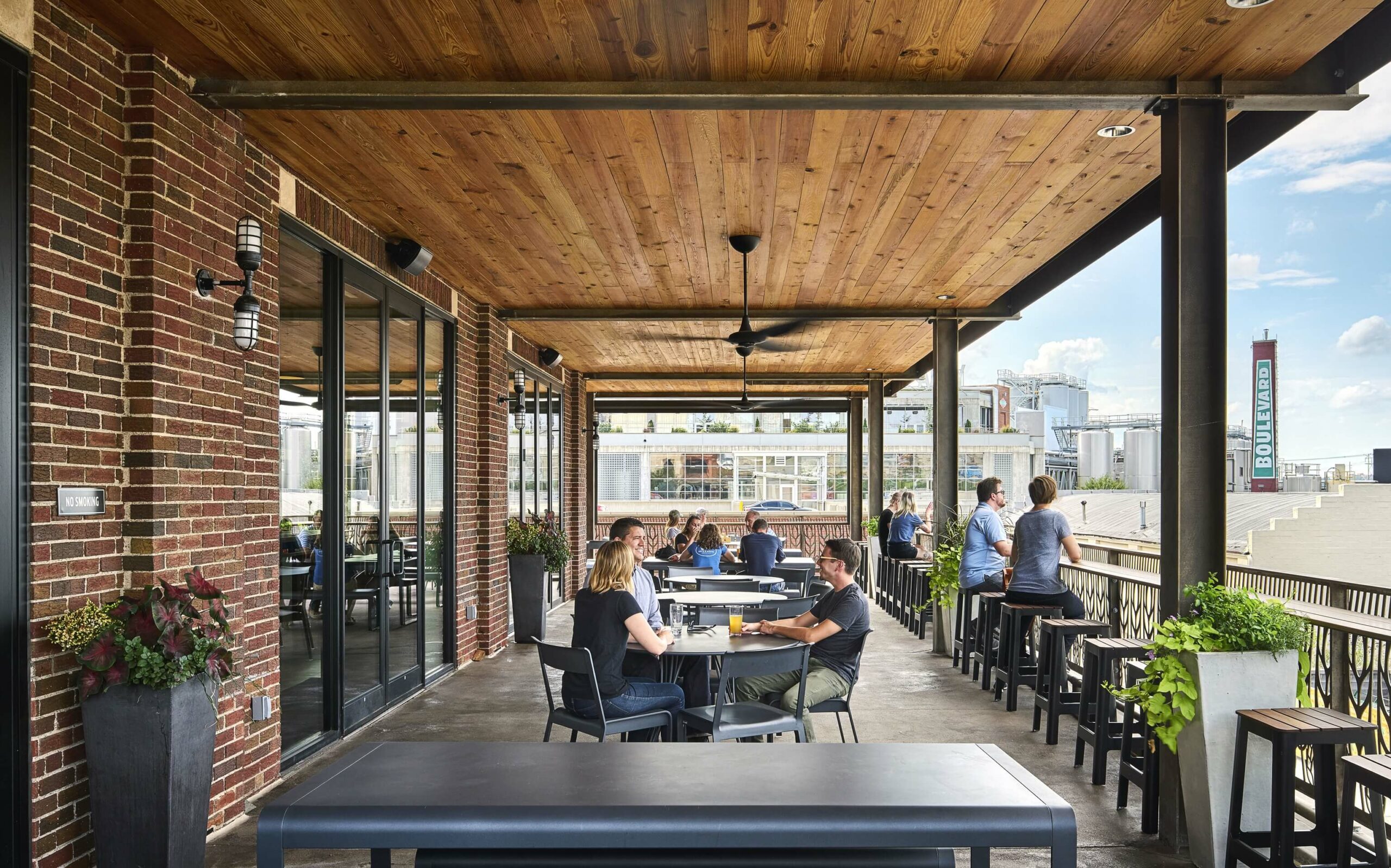 Much like Boulevard's beloved brews, the Tours + Recreation Center has become a fixture in Kansas City and a must-see for locals and tourists alike. Boulevard's unwavering commitment to authenticity, sustainability and craftsmanship was expressed through the selected materials as well as numerous collaborations with local craftsman, who created custom installations in almost every aspect of the building. As a zero-waste company, special attention was given to employing recycled and repurposed materials, strategies for energy efficiency, reduction of water use and construction waste recycling.
The project has been an overwhelming success, garnering recognition from AIA Kansas City, IIDA Mid-America, the Kansas City Business Journal, and the Kansas City Economic Development Corporation. More importantly, we were thrilled to play a small role in Boulevard's continued success. Now, thousands of visitors each year can learn more about Boulevard's rich history on a tour or through the interactive exhibits, stock up on swag, play games with friends — and of course, drink delicious craft beer.
To our friends at Boulevard: Cheers to 30 years, and here's to 30 more!