The Greater Kansas City Chamber of Commerce recently announced the
Centurions Class of 2017
including Helix principal, Alissa Wehmueller. Anyone that has met Alissa through her involvement in IIDA, Kansas City Design Week, the Mayor's Challenge Cabinet or her many other community activities know firsthand the passion she has for Kansas City.
Where does her love of this fine city come from? We asked Alissa.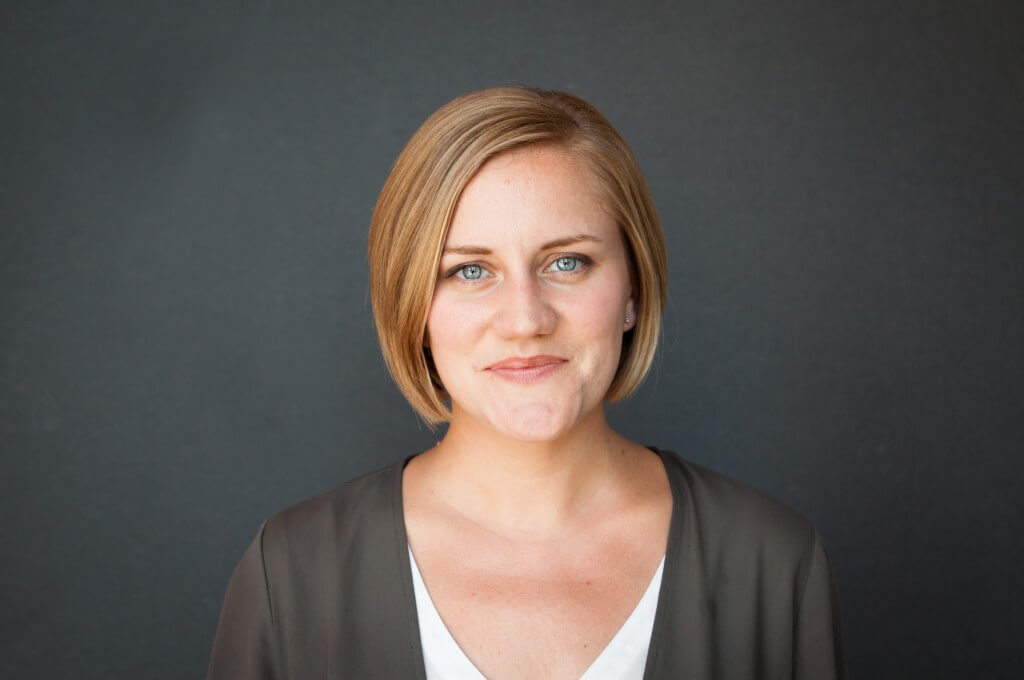 You're not from KC originally – what has kept you here?
Marrying a handsome KC native! Honestly, when I moved here I didn't necessarily know if it was a long-term decision. But the growth and changes that have happened in this community in the last decade have been remarkable to see and be a part of. Kansas City is a great size – this balance between the amenities of a large city and the values of a small town. I believe your happiness in a place depends on what you put into it.
Who is a KC leader you admire?
Mayor Sly James! He's brought an approachability and energy to City Hall that's really special. I've seen him crash a table of designers at happy hour and have a quiet breakfast with friends at Union Station early in the morning – he's present. I find myself bragging about how cool our mayor is to people outside Kansas City (not cool – frosty!) This has to be a fun time to be leading Kansas City, I'm sure it's very hard work but I hope he's enjoying it.
Why did you want to join the Centurions program?
As my husband and I deepen our roots here, through our home, our careers and our family, I want this city to thrive and I feel a responsibility to contribute. I feel really lucky to be part of an industry that literally gets to build our community – create buildings and spaces for the people working, learning and playing here. I want to be educated and informed about the city, our needs, challenges and goals. I'm looking to Centurions to learn the best way to get engaged with organizations in a valuable way – I don't want to fill a seat on a board to keep a chair warm, I want to help.
What do you hope to gain from the program?
Centurions has been tagged a 'Master's degree in Kansas City', I like thinking of it that way. Everyone I know that has participated in the program has been very honest – it's a big time commitment and a lot of work – but they've also said it's one of the most rewarding things they've done personally and professionally.
Any advice for fellow transplants to KC?
Be present in the city – attend new events, get out to Kauffman, wake up early and get to the farmer's market, wander around the plaza, get to know your neighbors. Bloom where you're planted.
From all of us at Helix, congratulations and cheers, Alissa!