Caffetteria: Creating a New Hospitality Experience From Concept to Opening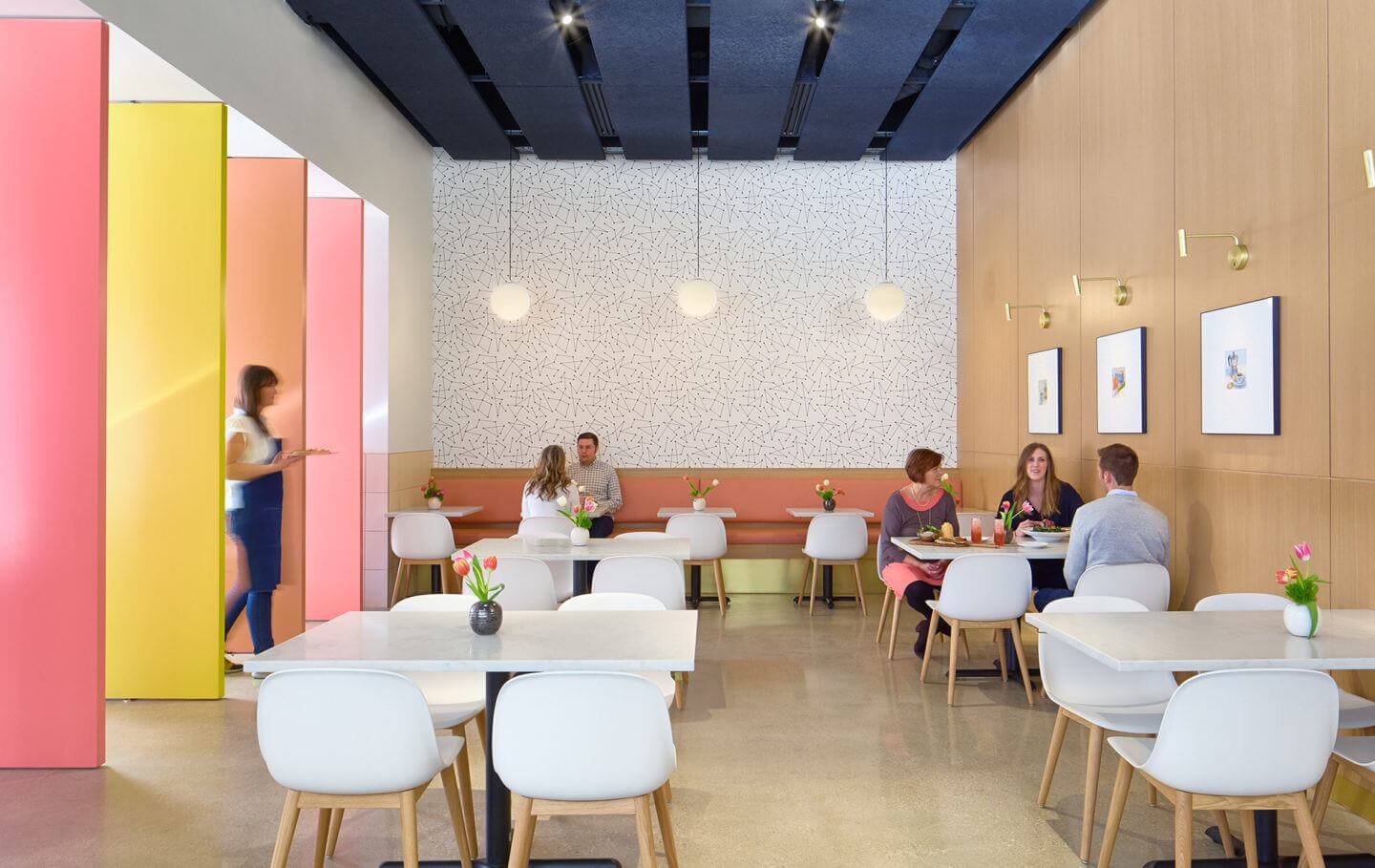 The daughter of local restaurateurs, Jo Marie Scaglia, spent Sundays gathered around the table. Raised in a large, Italian family, she developed an appreciation for the connection between great food and community. While her time spent in San Francisco gave rise to her first venture, The Mixx, it was family tradition that inspired Caffetteria.
"I've had this concept in my head for years – probably ever since my childhood, when my mom would feed family, friends and neighbors every Sunday at a communal table where everyone could taste the love she wove into her delicious, multi-course meals. That's Caffetteria to me," Scaglia shared with Feast Magazine.
Jo Marie enlisted Helix Architecture + Design to create a space that embodies her love of Italian tradition, European cafes and a passion for serving real ingredients in thoughtful and inventive dishes.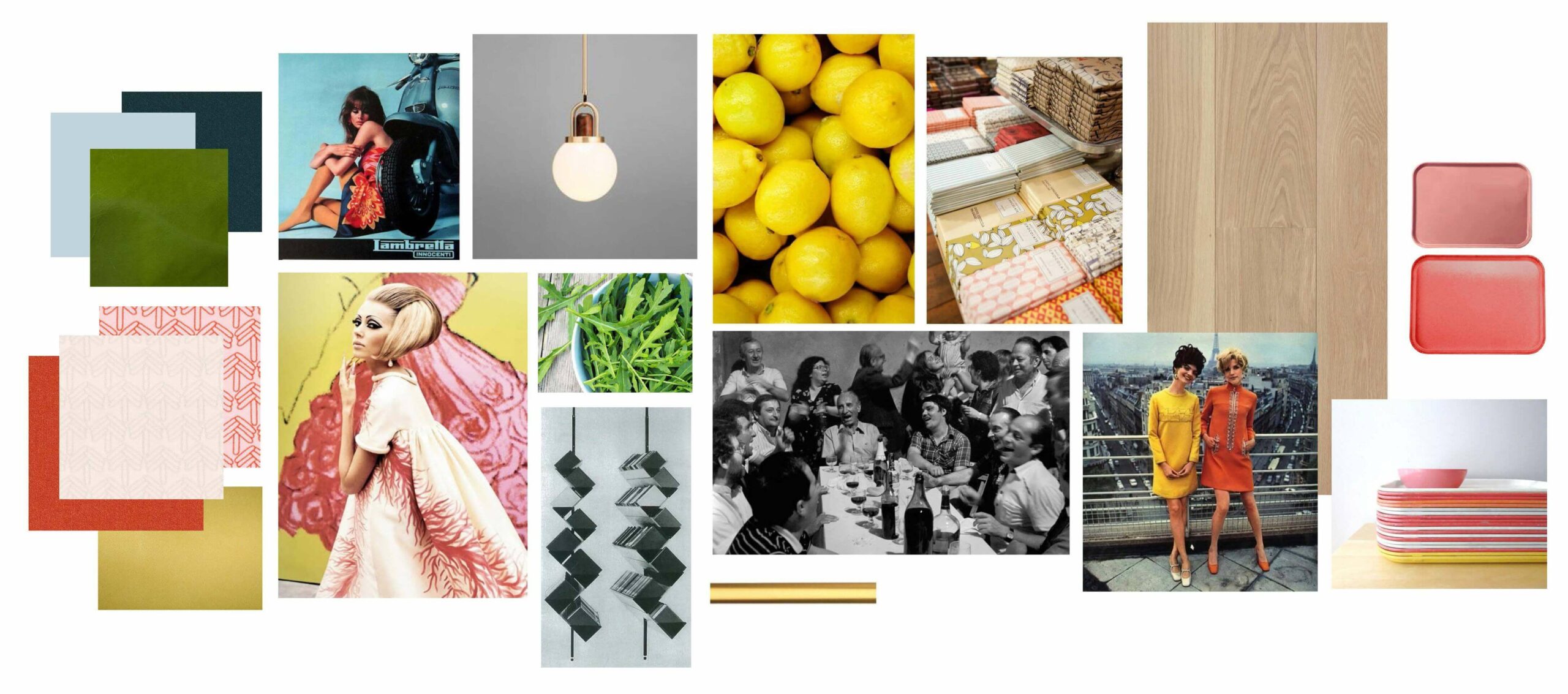 Colorful and casual, the interior of the restaurant draws inspiration from Italy in the 50's and 60's. The mod design concept permeates every detail, from brightly colored doors and mid-century modern wallpaper to the pink banquette and brass finishes. The 4,600-square-foot space seats 100 and offers casual dining, as well as grab-and-go options – perfect for family dinners.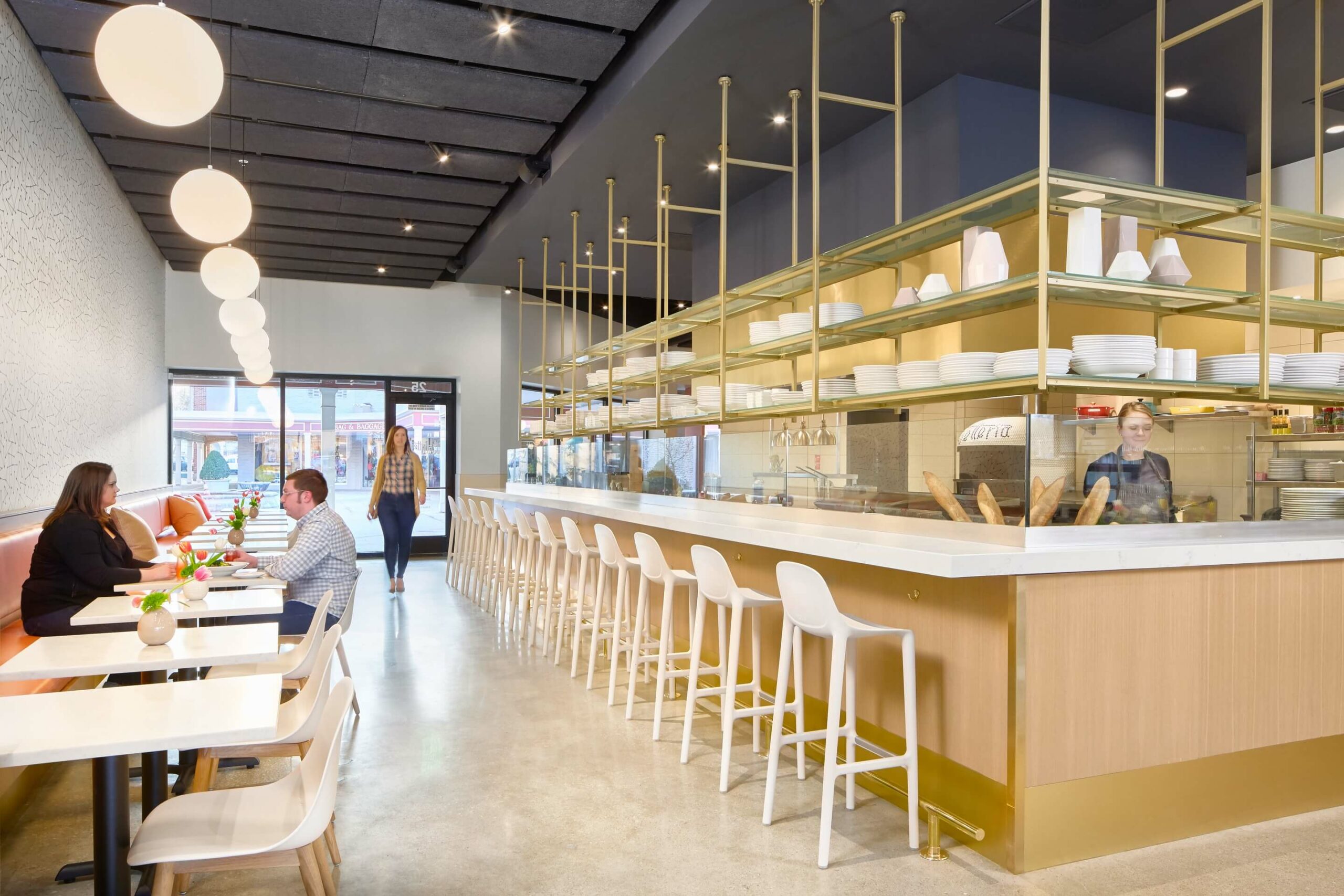 Designed to evoke the feeling of home, a large, open kitchen is at the heart of Caffetteria, drawing guests into the space and the food preparation process. Functional needs were addressed with beautiful detail. Wrap-shelving, custom fabricated from brass and glass, provides additional storage. Ceramic tile playfully spells out the restaurant name on the pizza oven.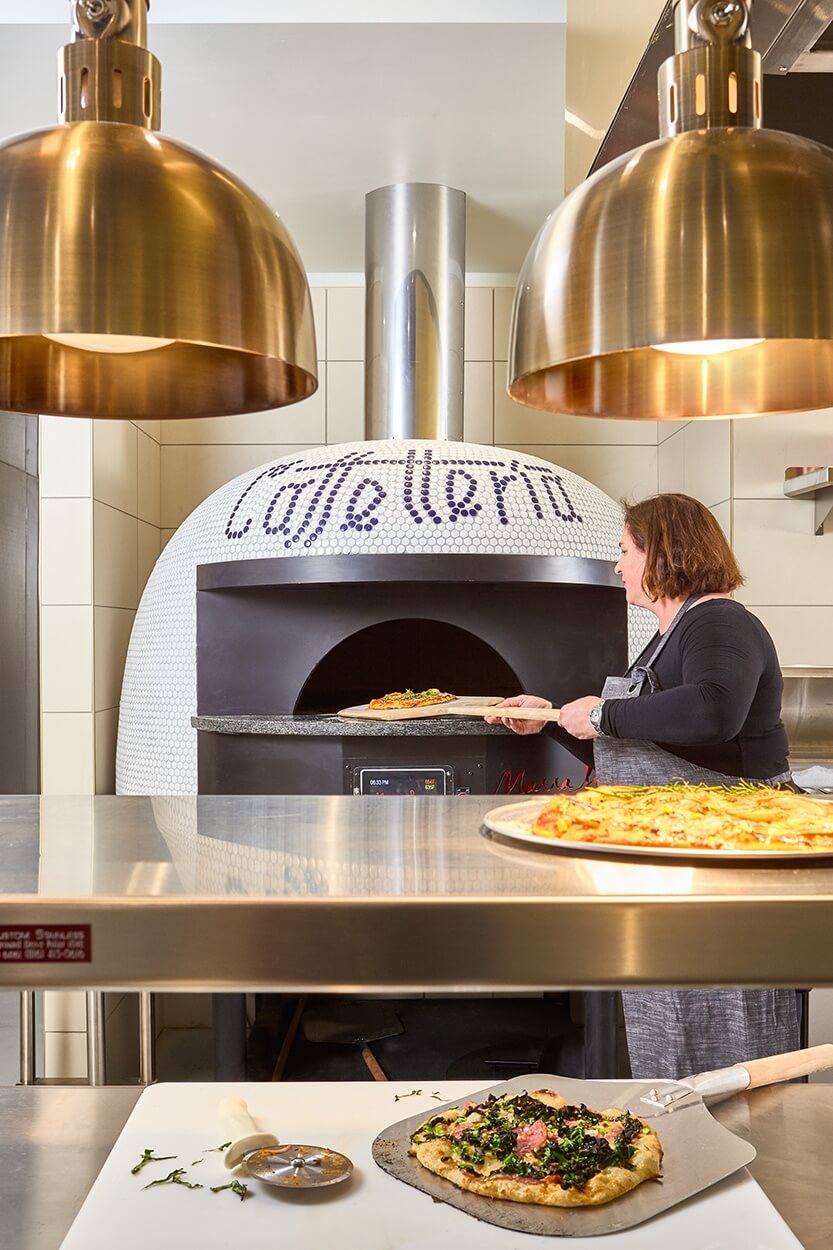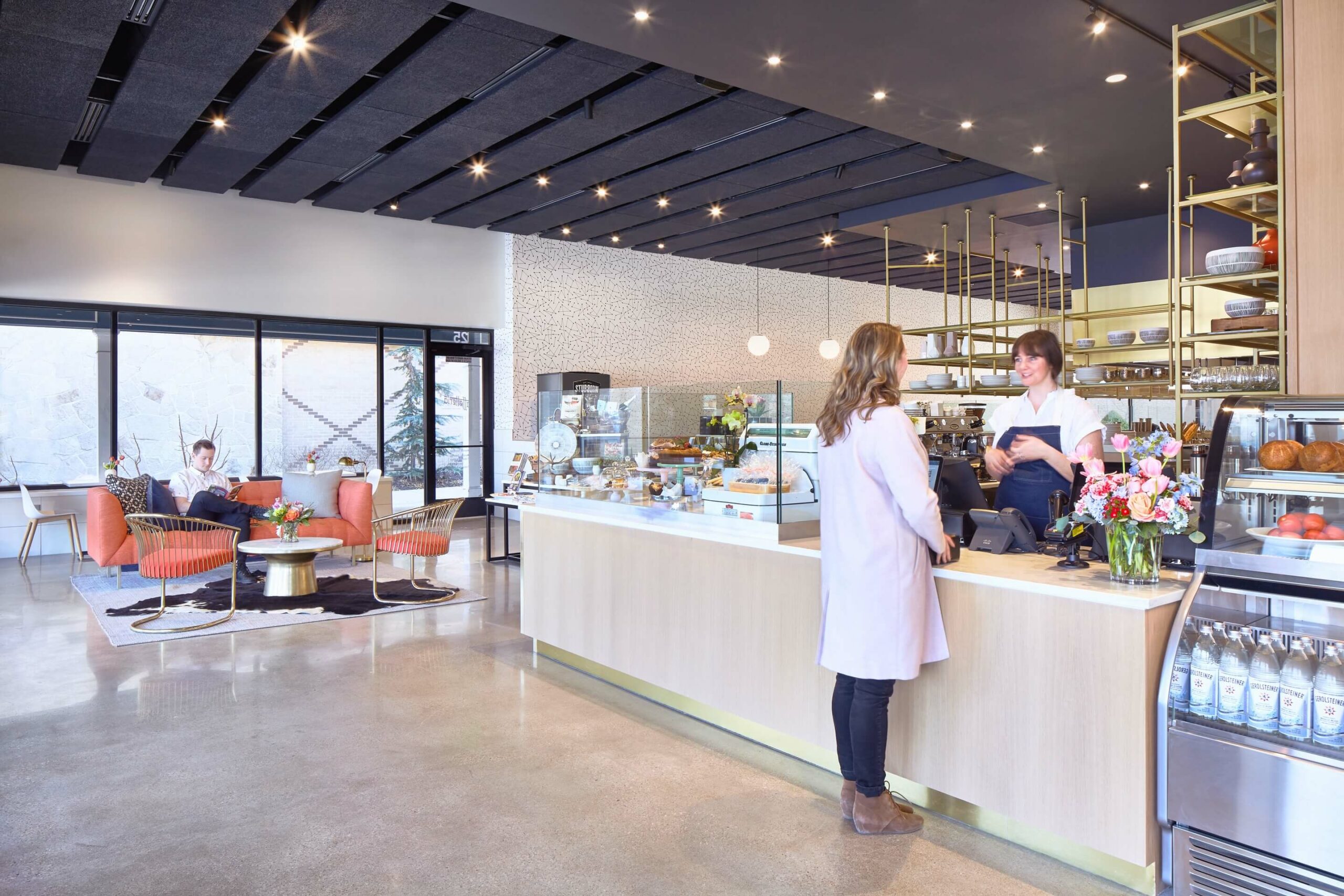 At the entry, diners are greeted by a large counter with space to order, ready-to-go meals and an enticing pastry display. A variety of seating options are offered to accommodate patrons that are staying for a meal, popping in for a coffee or picking up a meal to go. The back of the restaurant provides access to patio seating and houses a private dining area, which seats 12 and features custom pivoting panel doors.
Located in the former home of Bruce Smith Drugs in The Shops of Prairie Village, the restaurant opened on March 14th to rave reviews – Feast Magazine called it "unbelievably stylish."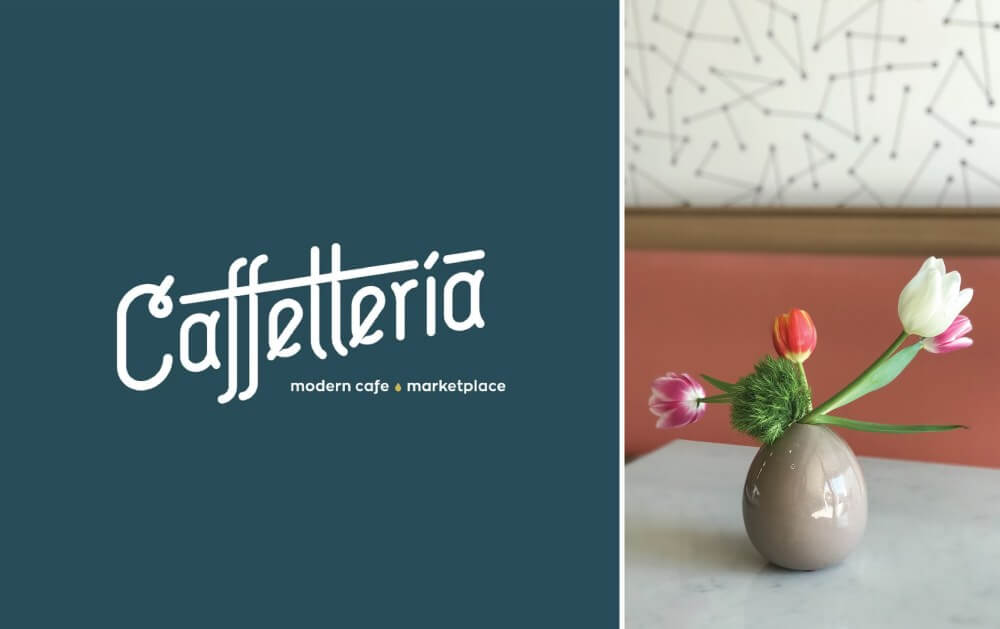 Creating a new hospitality concept from start to finish takes a team of creative partners. Fire Engine Design Studio   designed the logo, while DMH managed the restaurant's paid media, social and grand opening strategy and design. JCB Projects provided restaurant consulting on the endeavor. Together, we were able to bring Jo Marie's vision to life and create a unified look for this fresh concept both in and out of the restaurant.
Professional photography by William Hess.