Building Culture & Value Through Cohesive Real Estate Design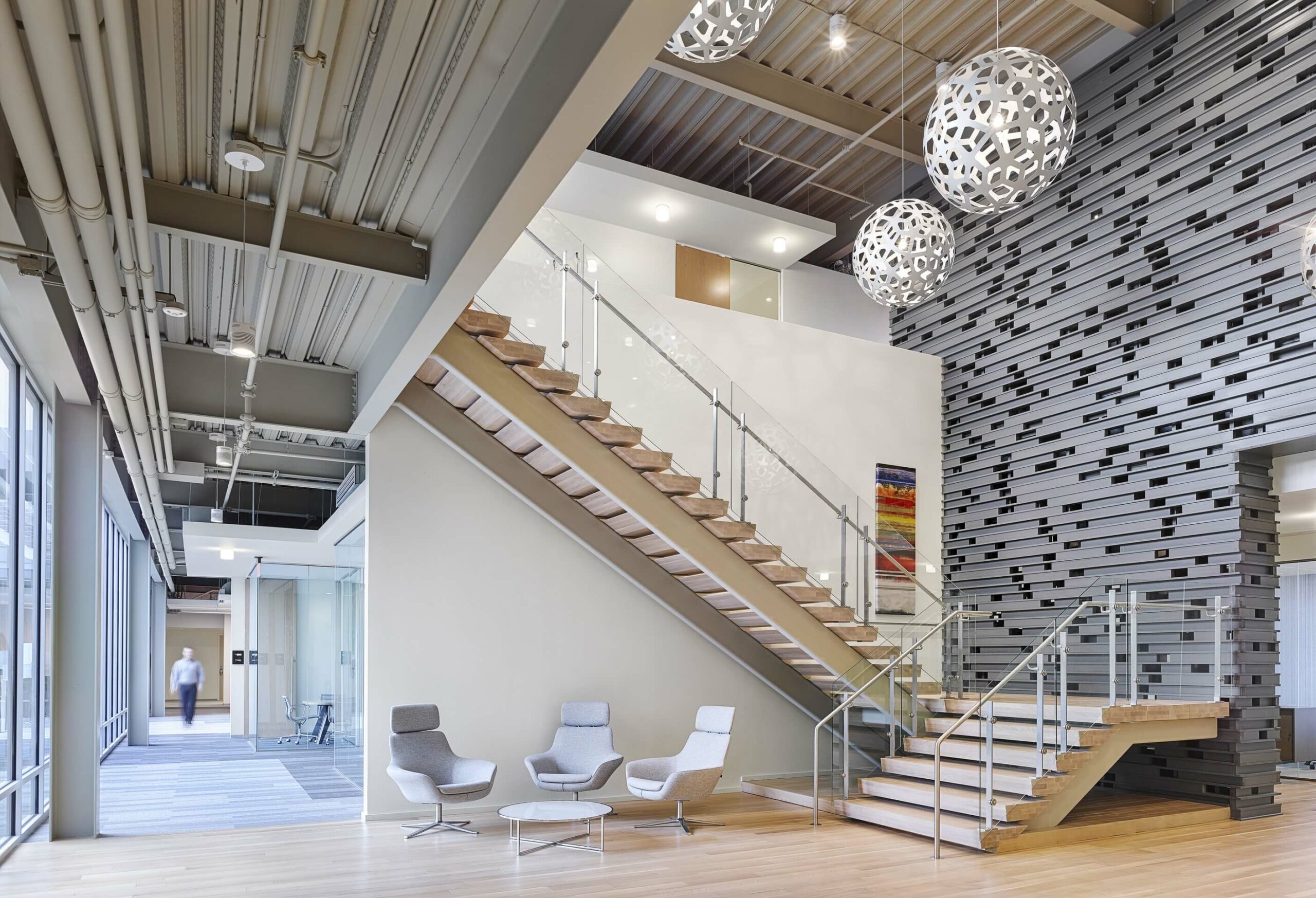 When Helix principal Erika Moody started working with Olsson five years ago, the growing company was on track to reach a new milestone – 1,000 employees. With continued growth anticipated, they wanted to create a workplace environment that reinforced their culture in a cohesive manner as they charted their course forward.
Today, Olsson has more than exceeded those expectations. With offices across the Midwest and Southwest, they are continuing to expand their team and diversify their engineering services. Throughout this expansion, Erika has been a strategic partner to the firm overseeing the design of each of their offices.
The first project completed was the design of Olsson's headquarters in Lincoln, Nebraska's historic Haymarket District. The new 80,000-square-feet office building wraps around a central courtyard that provides daylight and views throughout the building, creating layers of interest both inside and out. The scope of work included programming, core and shell design, as well as interior architecture, furniture selection/procurement and custom furniture design.
Since that time, Helix has partnered with Olsson on the design of fourteen additional office projects. The goal has been to showcase their brand and the unique identity of each office, while standardizing workstations, meeting places and gathering spaces. Olsson CEO Brad Strittmatter shared, "We return to Helix because they really understand how to create great spaces where our employees thrive. They keep our offices on the forefront of our industry – while diligently maintaining our project budget."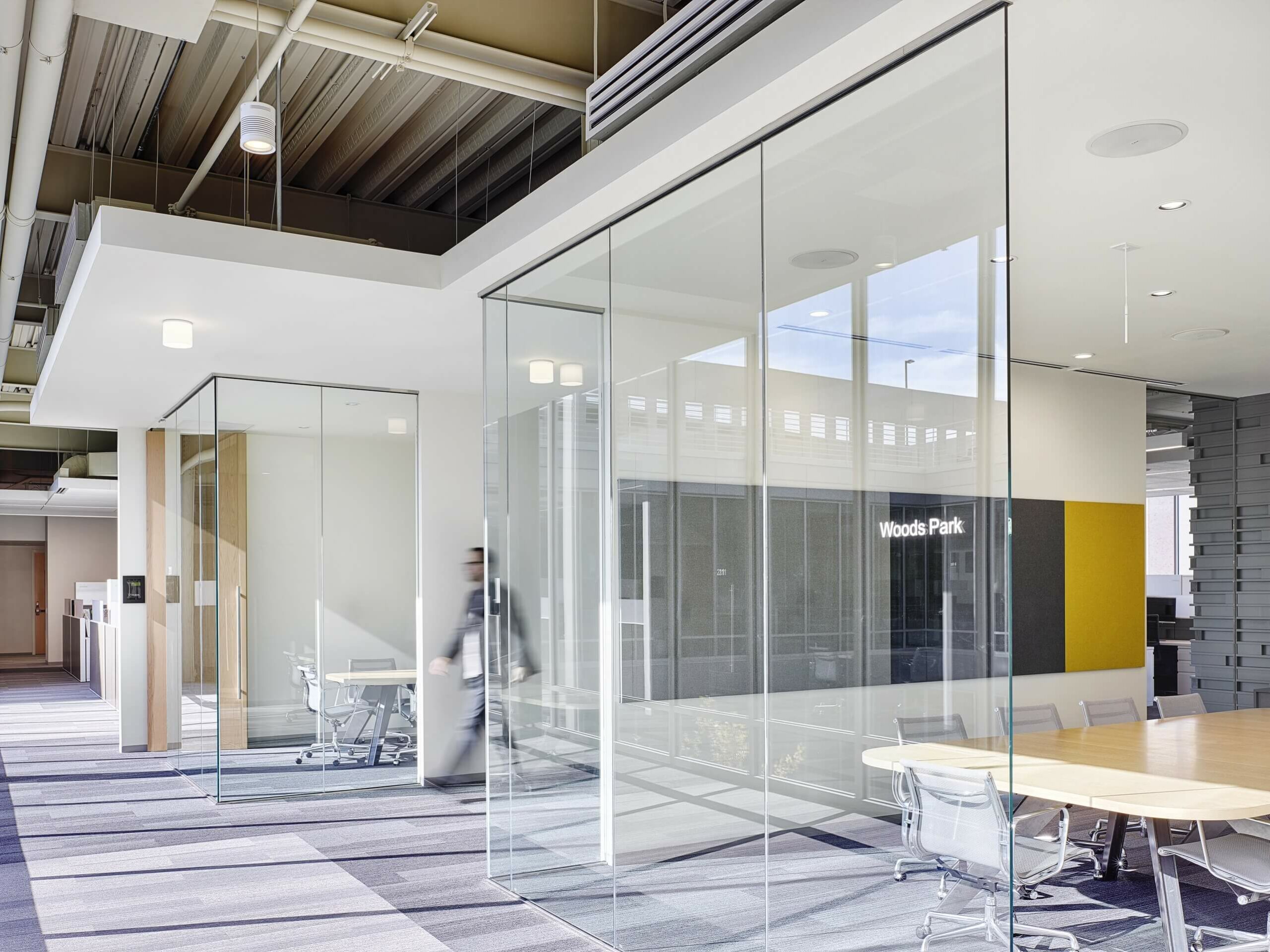 In each new office, there are a few commonalities. To make the greeting consistent from place to place, visitors encounter a simplified reception. The green from the Olsson logo is always incorporated in a small, but prominent way, and workstations have been streamlined throughout. As locations are updated, break rooms are also being transformed into inviting cafés.
To make these additions more seamless, the Helix team created a process for procuring furniture, implemented furniture and finish packages and aligned Olsson with vendors who can supply products to multiple offices. These practices have helped Olsson buy items at a discounted rate through corporate contracts, as opposed to purchasing pieces one-off at a premium.
Although Olsson was looking for a unified identity, they continue to value the uniqueness of each office. Furniture and finish packages provide a range of choices to office leaders, and each location includes personalized elements, like a feature wall and custom artwork. These details allow local leadership to personalize their space without sacrificing efficiency.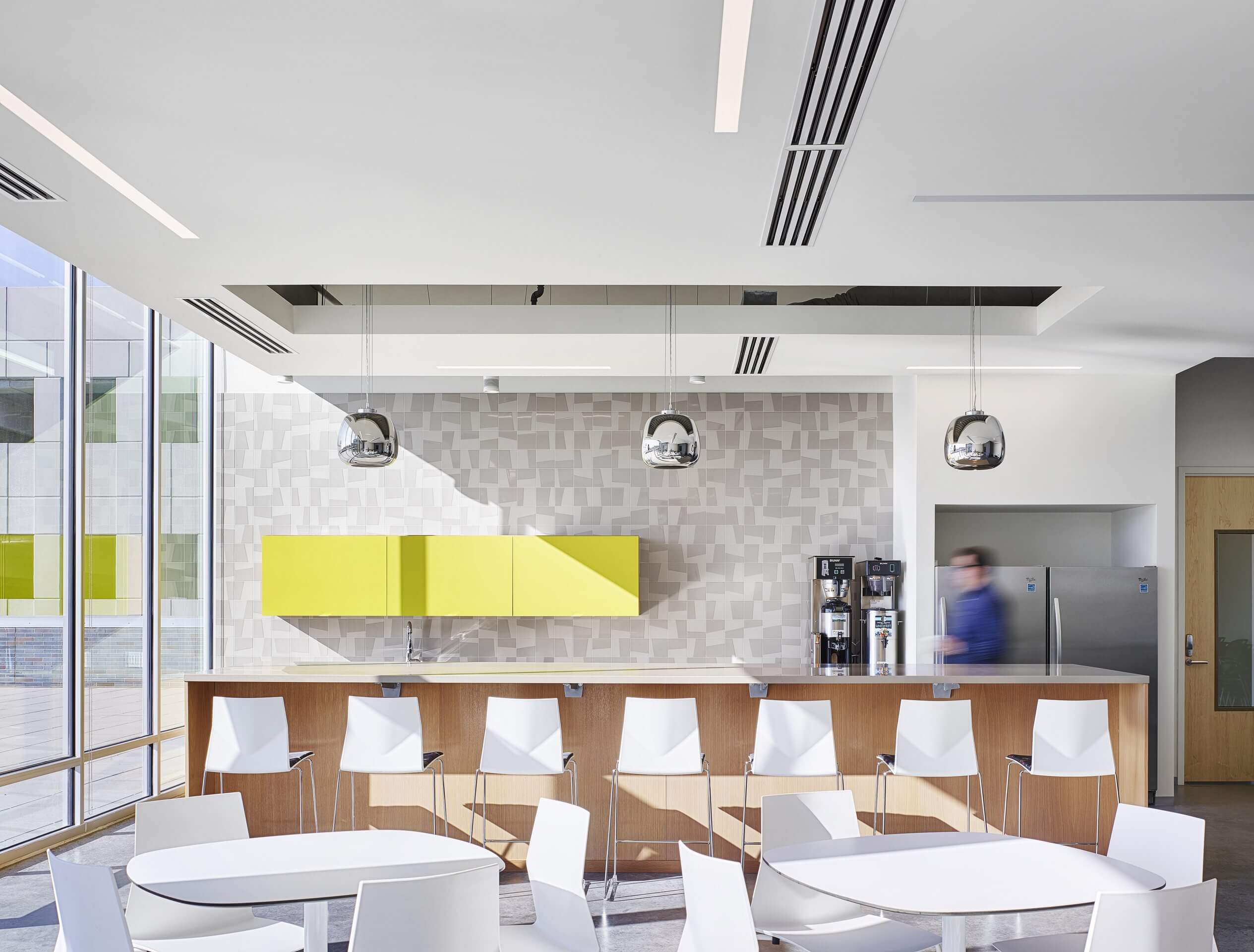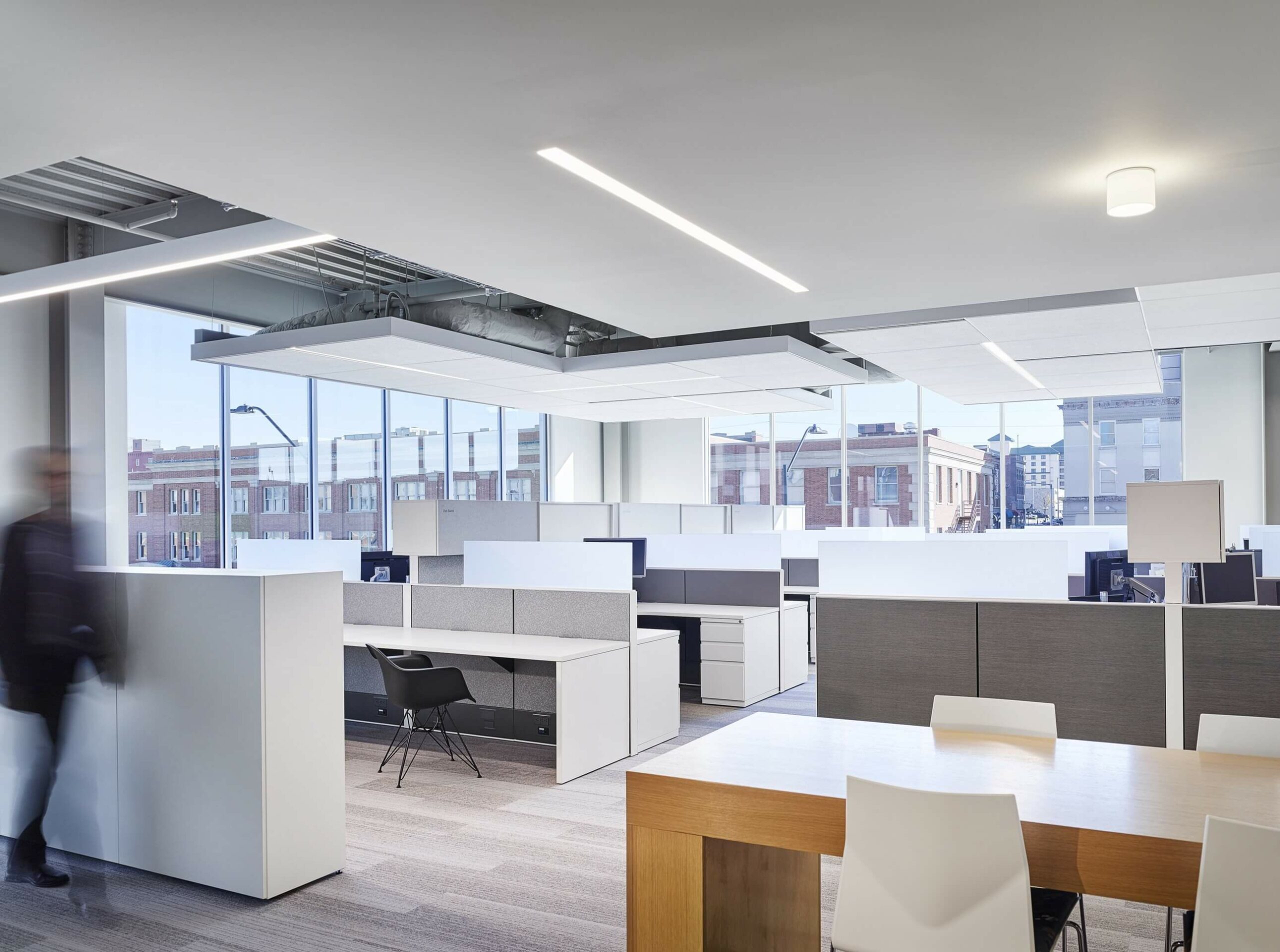 While standards are in place, the design team continues to bring forward new ideas and test concepts, like taller work tables or customized storage for large drawings, at a single location. This allows both parties to see how items perform on a smaller scale before rolling it out to each of their offices.
Establishing an internal representative and single design firm to lead every project has resulted in time and cost savings for Olsson. Designers can quickly supply critical items, like floor plans and finish schedules, while Olsson's representative ensures projects are aligned with the budget and design standards. With less time spent managing each effort and ensuring an exceptional design for their spaces, Olsson can focus on what matters most – providing great design experiences for their clients.
Photography by Michael Robinson.