Building Community: Mid-Continent Public Library positions itself for the post-COVID era
In our previous post, we explored the different ways Mid-Continent Public Library (MCPL) has taken a proactive approach to evolving the role of the public library in the face of numerous disruptors. MCPL's shifts turned out to be invaluable in 2020, as COVID-19 dramatically impacted how they could serve the public. A year after the pandemic hit Kansas City, Library Director and CEO Steve Potter shares how MCPL has positioned itself for the post-pandemic era.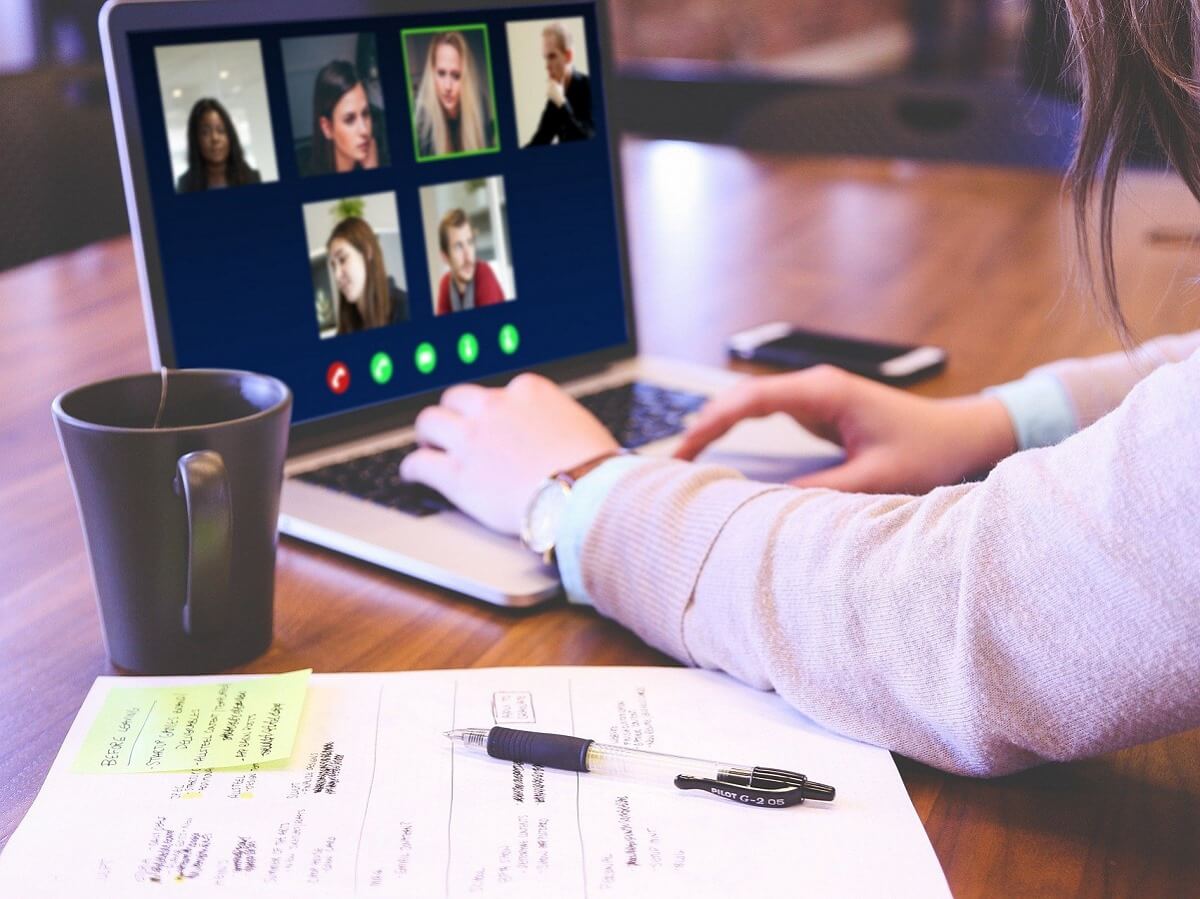 "An Immediate Hard Pivot"
For a year leading up to the pandemic, Potter and his team noticed that patrons categorized as "digital library users" — those who used MCPL for access to technology and digital content — outnumbered the "page-turners," or those who still preferred physical books.
This information proved to be useful during the construction of MCPL's new and renovated branches, and became even more valuable when stay-at-home orders went into effect. "For us, [the pandemic] ended up solidifying behavior that was happening even before," said Potter. He credits MCPL's understanding of its users with allowing his staff to meet patrons where they were and find new ways to offer services that would be relevant to how they experienced the library.
"One of the things that happened with all of our human interaction, face-to-face opportunities, is an immediate hard pivot to digital," Potter said.
Like many other libraries, MCPL shifted story time to a virtual platform and ramped up efforts to offer digital content delivery. It also continued to support its small business community and budding restaurateurs by helping them navigate the ins and outs of getting on food delivery services. MCPL's Story Center program continued to thrive with regular events happening over Zoom.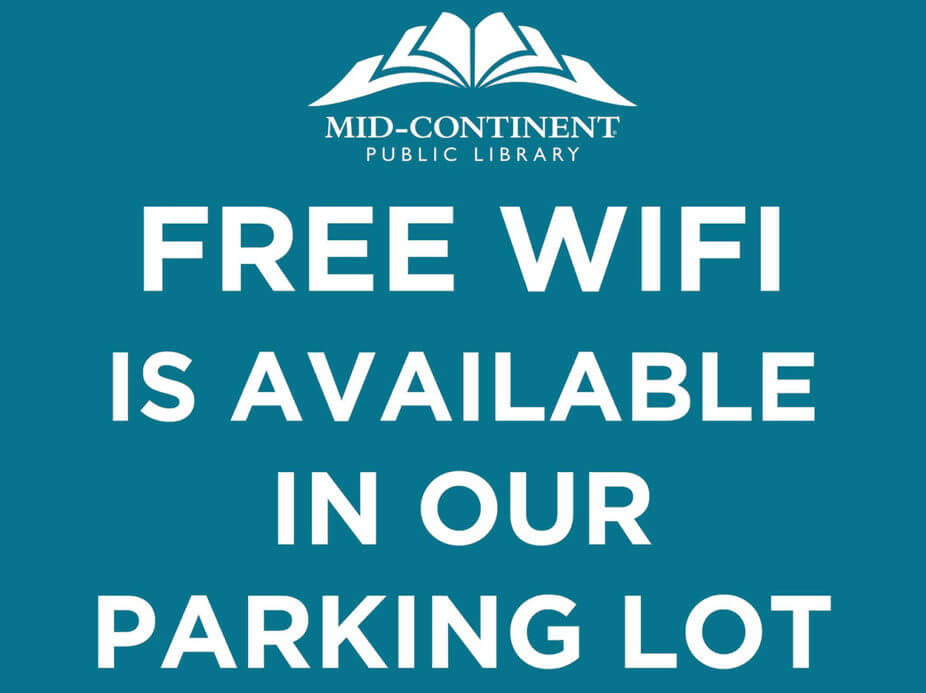 "THANK YOU! I can't say enough how much this helps us during the 'shelter at home' order. We live in rural Clay County and our internet service is slower than 1990s dial up speed. My daughter is homebound from college and cannot begin to keep up with the stressful-to-us-distance-learning. We figured out 'parking lot internet' at Mid Continent and she can 'go to class' now! From her vehicle, of course."

— Facebook comment from MCPL patron
True to its reputation of embracing technology, MCPL knew that it would be even more critical to make it available to as many patrons as possible. Some of MCPL's first moves were as simple as relocating the WiFi boosters in the buildings to reach outward, offering WiFi access in their parking lots. Soon after, MCPL was able to offer portable WiFi devices for patrons to check out. Potter recalled one patron who used the device to apply for jobs, while others needed them for their children's virtual learning.
"We knew, pre-pandemic, that there were issues with the digital divide," Potter said. "Technology and providing access to that leveling field of technology, and the information that comes from it, has been a throughline of my career. What was really important back in June and July [of 2020] when the stay-at-home orders were lifted, we opened our libraries up for technology access. Providing that space and those experiences for people is extremely important."
In Potter's eyes, the purpose of the public library is to help people identify the hurdles that are in front of them and help them get over that hurdle. This could be something small — finding the perfect crockpot recipe — or an even bigger challenge.
Coming out of COVID-19, Potter and his team foresee an influx of library patrons who could not finish school because of the chaos associated with the pandemic. Through a partnership with Literacy Kansas City and Kansas City Public Libraries, MCPL offers Smart Horizons Career Online High School, which is an all-virtual, accredited high school.
"There's going to be this blip of kids that… will be affected by the pandemic, and we can offer those kids a do-over," Potter said.
Moving forward, MCPL plans to incorporate some of their immediate responses into long-term services, including curbside service and digital delivery. MCPL is also looking into offering home delivery and digitally archiving their programming so that patrons can access the content from anywhere, at any time.
"The real takeaway is that we're never going to be able to go back," Potter said. "It's going to be both and."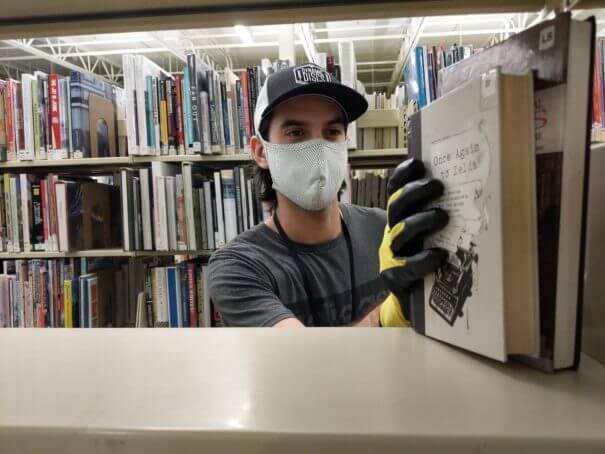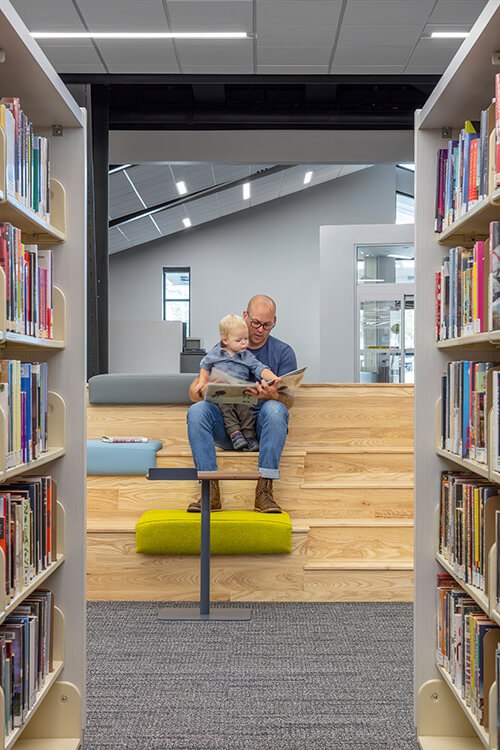 Through the pandemic, MCPL has moved forward with the design and construction of its new and renovated branches. Even during times when face-to-face interactions were limited, Potter and his team experienced firsthand how critical it was that MCPL remained a pillar for its community. In this same spirit, the revitalized branches will nurture new connections.
"Libraries are about bringing people together," Potter said.