Boulevard Brewing Co.'s Tours & Recreation Center Wins 'Professional's Choice' at AIA KC's annual Design Excellence Awards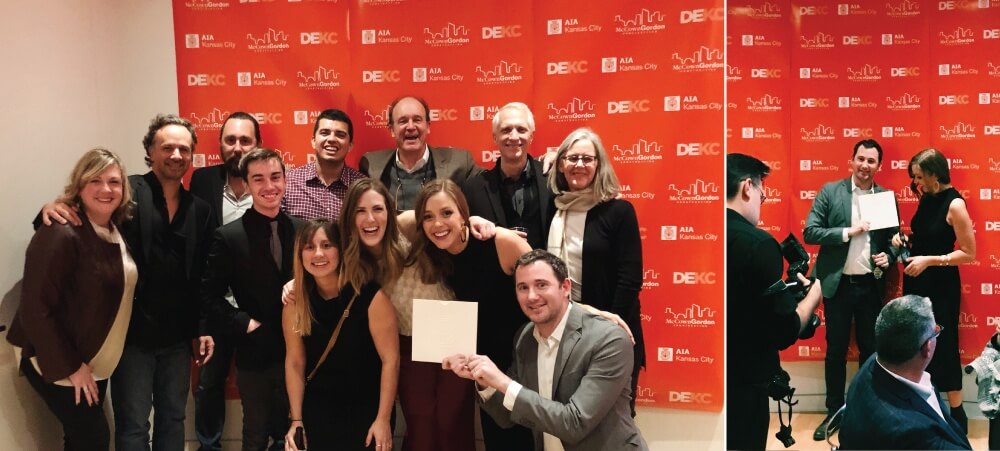 Each year the Kansas City architecture community gathers to celebrate the latest and greatest design within our city at AIA Kansas City's Design Excellence Awards. We are honored that one of our projects – the Boulevard Tours & Recreation Center – was selected by our peers for the "Professionals Choice" award.
Helix worked with Boulevard Brewing Co. to transform a 1920's-era warehouse into a destination for tours, tastings and experiencing Boulevard Brewing Company's culture. The concrete frame and masonry skin of the building were in exceptional condition but the interior had been turned into office space in the '90s. The design team stripped the interior down to its raw, industrial roots revealing beautiful exposed concrete and original brick walls.
The program demanded openness and connectivity throughout the facility to enhance traffic flow and to maximize each visitor's experience. While the existing building presented constraints, the design concept integrated two large perforations up to the second floor to create a new circulation path and provide clear flow throughout the building.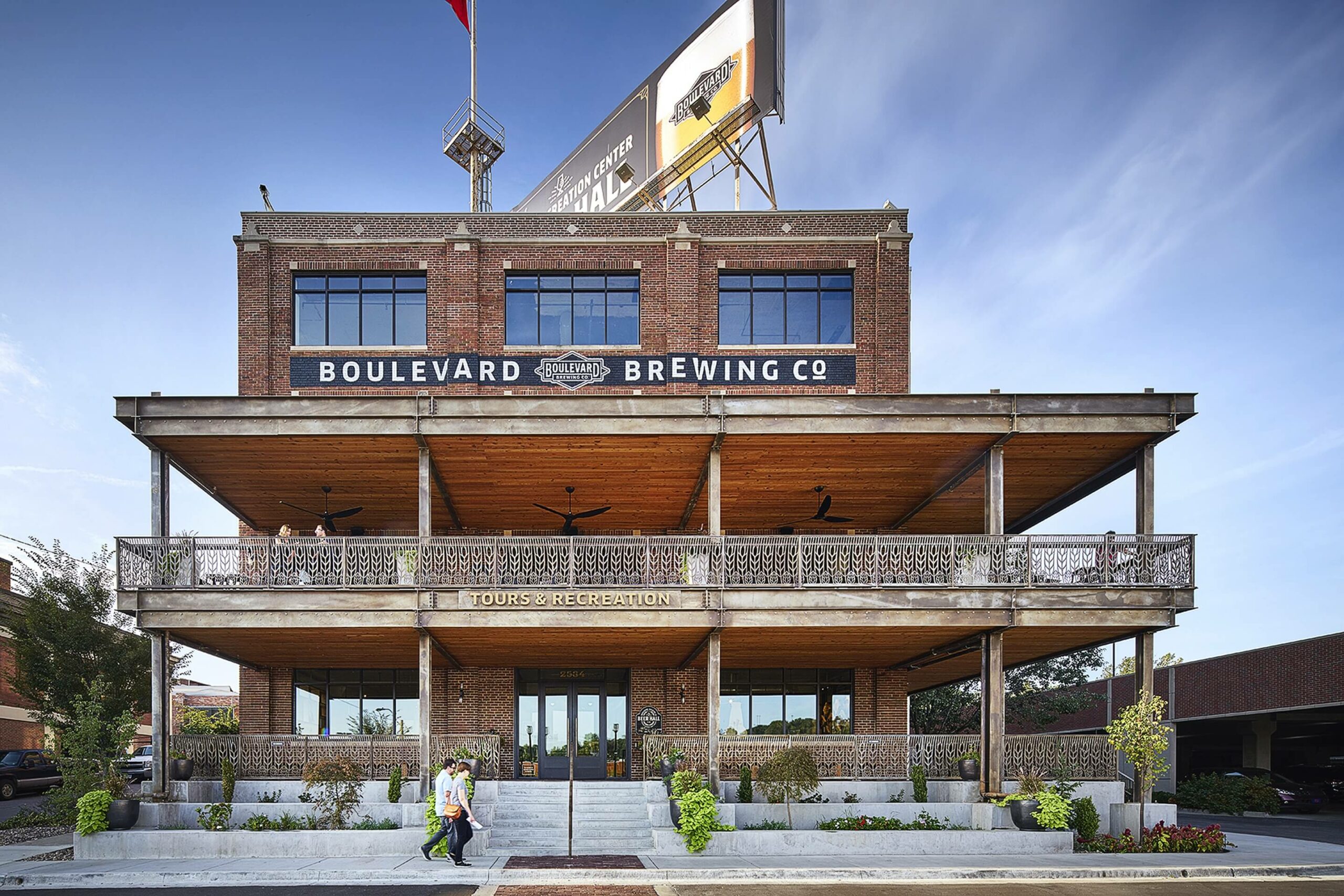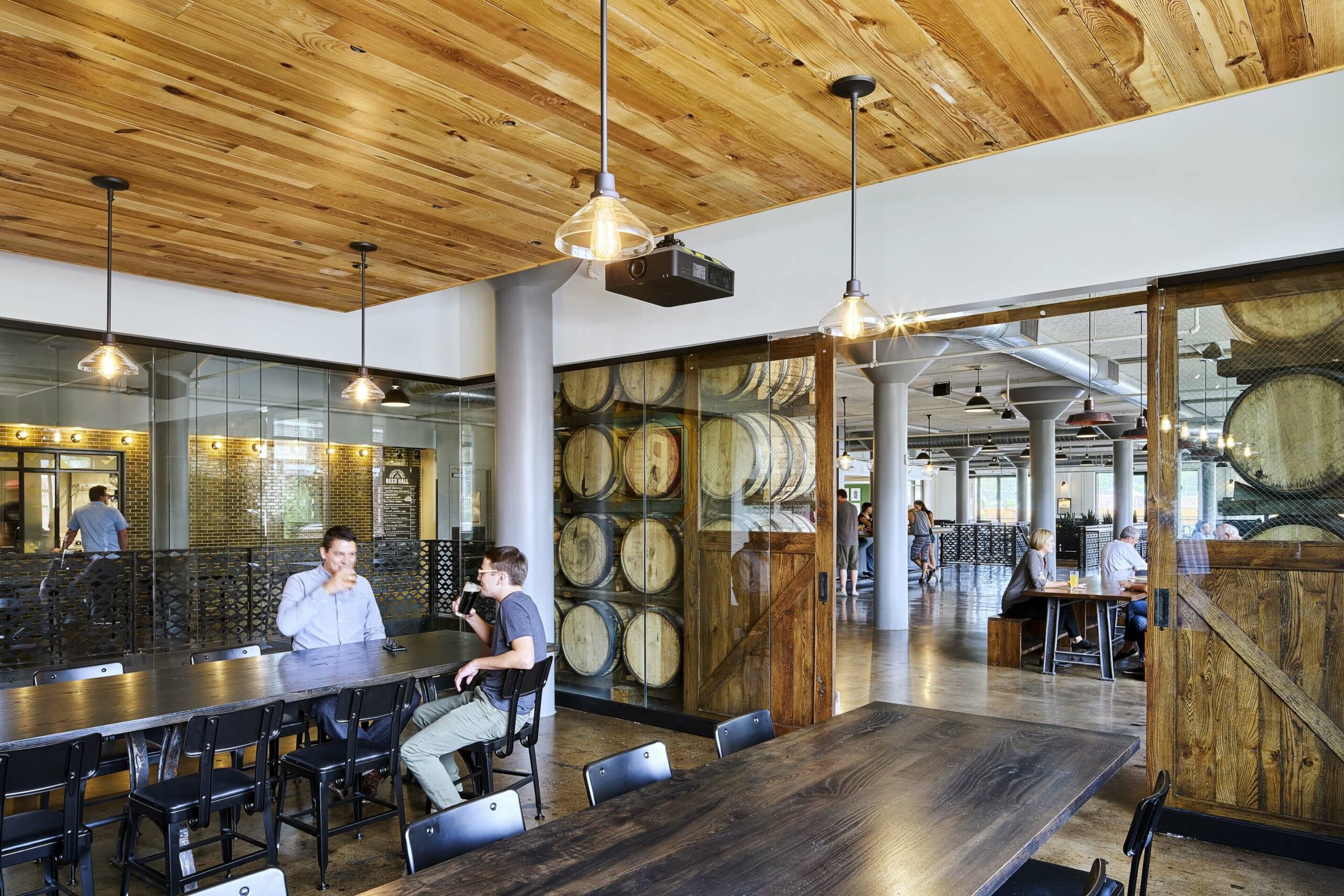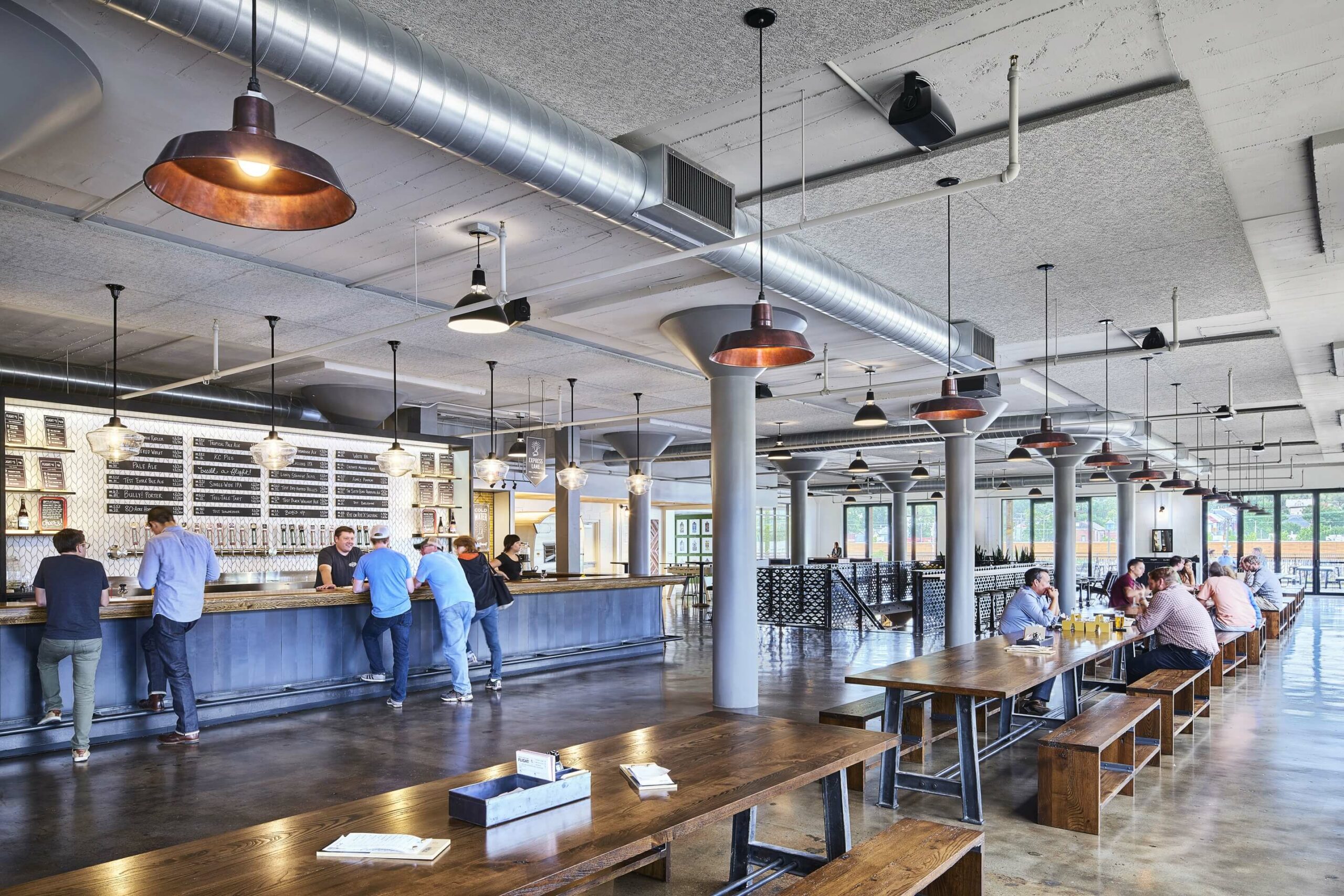 Boulevard's unwavering commitment to authenticity, sustainability and craftsmanship was expressed through the selected materials as well as numerous collaborations with local craftsman, who created custom installations in almost every aspect of construction. As a zero-waste company, special attention was giving to employing recycled and repurposed materials, strategies for energy efficiency, reduction of water use and construction waste recycling.
The project has been an overwhelming success, attracting out-of-town visitors and locals, alike. In addition to being recognized by AIA Kansas City, the project has also received a Gold Award in the Hospitality Category at the International Interior Design Association (IIDA) Mid America Design Awards (MADA), a Capstone Award from the Kansas City Business Journal and a Cornerstone Award from the Kansas City Economic Development Corporation.
Design, engineering and construction partners included: Carpenter Collective, Crossland Construction, BGR Engineers, Bob D. Campbell, Santee Becker, Walter P Moore Civil Engineering, Palomino Woodworks, Hammer Out Design and KC Structural Steel.
Take a look at the new Tours & Recreation Center in this walk-through video: