Boulevard Brewing Announces New Visitor Center
Helix could not be more thrilled to share the news that we are working with Boulevard Brewing Co. on the design of their new Visitor Center. "We're honored by the chance to work with one of Kansas City's most cherished companies," said Jay Tomlinson, principal with Helix.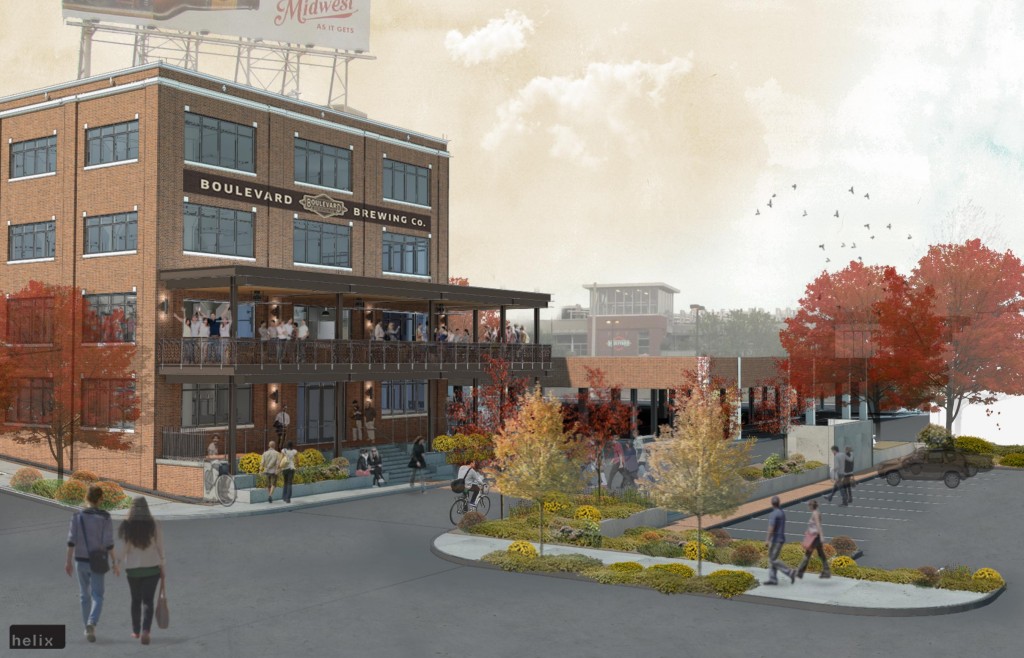 When Boulevard opened its doors in 1989 it began welcoming those interested in touring its brewery and tasting its beers. For years the company offered just one tour a week, often attracting 15 or 20 people. As the company grew in size and stature, so did demand for its tours, recently ranked by national publications as among the best in the country. In 2015, Boulevard hosted almost 60,000 visitors on some 2,300 tours, turning away thousands more due to lack of space. "People tell me it's a good problem to have, but it's still a problem," said Jeff Krum, Boulevard's vice president of corporate affairs. "Now we think we've found a solution."
As the company announced in a press release this morning, they recently acquired a four-story building at 2534 Madison, immediately adjacent to the brewery campus. The two lower levels of the red brick structure, built for the Skelly Oil Company in 1929, are being converted into a spacious visitor center. The first floor will consist of an "Experience" area with exhibits about beer and Boulevard, an expanded retail shop and a much larger tasting room. The 10,000 square foot second floor will be devoted to a Beer Hall featuring the brewery's beers and offering a limited selection of food.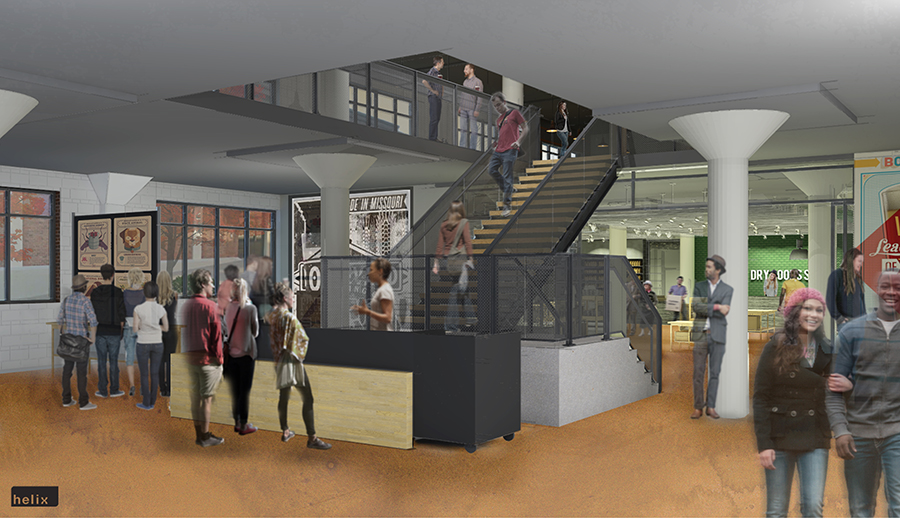 "It's humbling to see lines of people waiting for a chance to tour the brewery, and we're proud of what we've done with limited space," said Amber Ayres, Boulevard's Director of Tours and Recreation. "But we're really excited by this opportunity to re-imagine and radically enhance the experience. We hope it will become a destination for locals and visitors alike."
The Helix team has been working closely with Boulevard to bring their vision to life. "The Boulevard team has an amazing vision for the experience they want to create," said Alissa Wehmueller, director of interiors for Helix. "There's a true sense of excitement and pride throughout our office that we have the opportunity to help create such a special spot for KC."
Boulevard anticipates a grand opening by the end of June. More details will be posted on the company's website as they become available.
Special thanks to our Helix team members that have been working to make this project a reality – Erin Stork for her talent in creating places that people love to gather, Cale Sadowski for his diligence in seeing every detail through completion and Annie Nutsch for our beautiful renderings.
We can't wait to share that first "cheers" from the new space overlooking the brewery and our favorite city!