Blue KC's Spira Care Centers Receive International Healthcare Design Award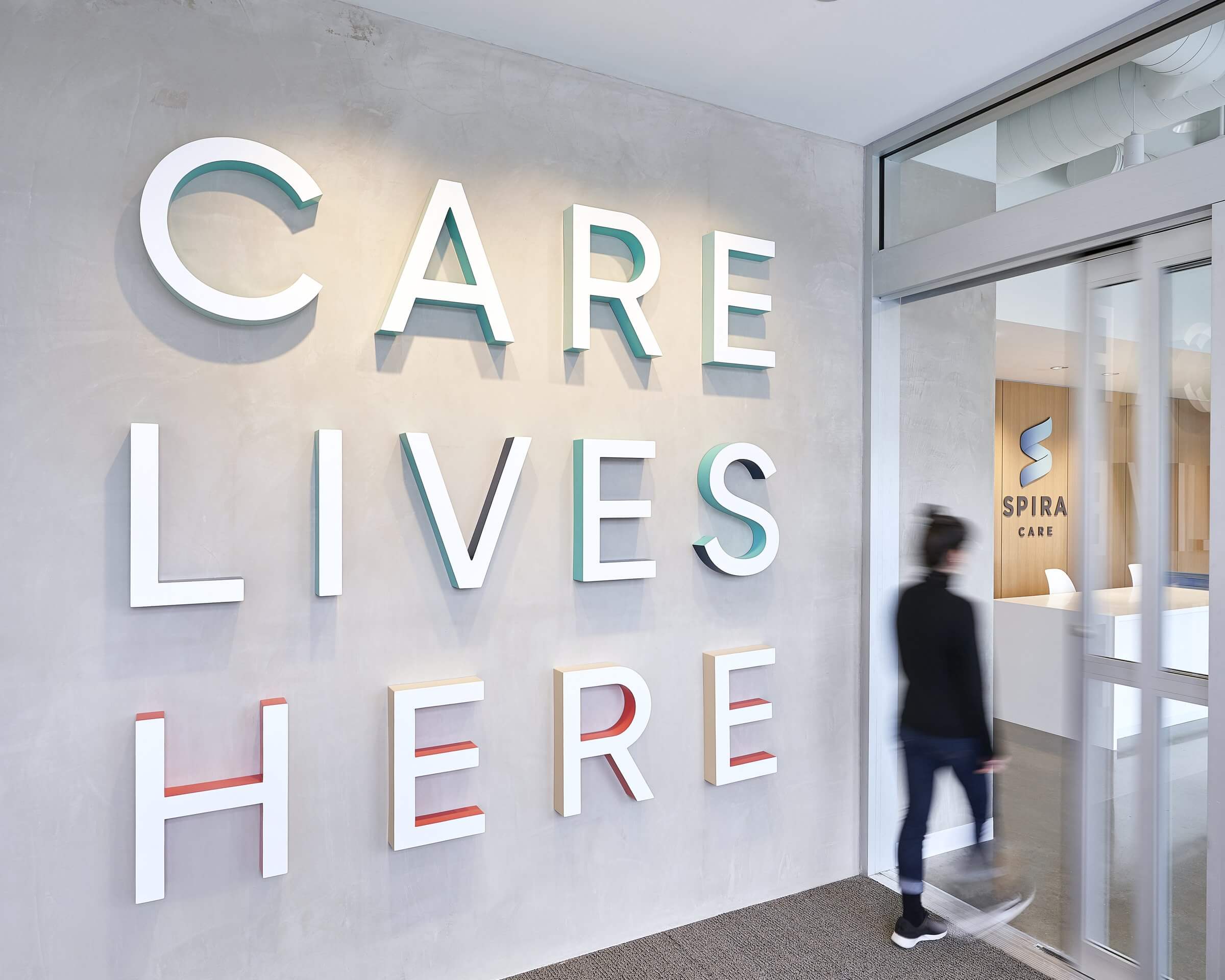 Each year the International Interior Design Association (IIDA) honors outstanding originality and excellence in the design and furnishings of healthcare interior spaces at their Healthcare Design Awards. Last night IIDA recognized Helix Architecture + Design and Pulse Design Group for their design of Blue Cross and Blue Shield of Kansas City's (Blue KC) new Spira Care Centers. Spira Care, an innovative new offering from Blue KC, approaches the healthcare experience from a holistic, patient-centered standpoint.
Blue KC collaborated with design architect Helix Architecture + Design, healthcare architecture firm Pulse Design Group and integrated marketing agency Barkley to reimagine the patient experience. The team utilized ethnography, focus groups and qualitative research to create a plan for Spira Care. The result is a primary care center experience unlike anything currently on the market.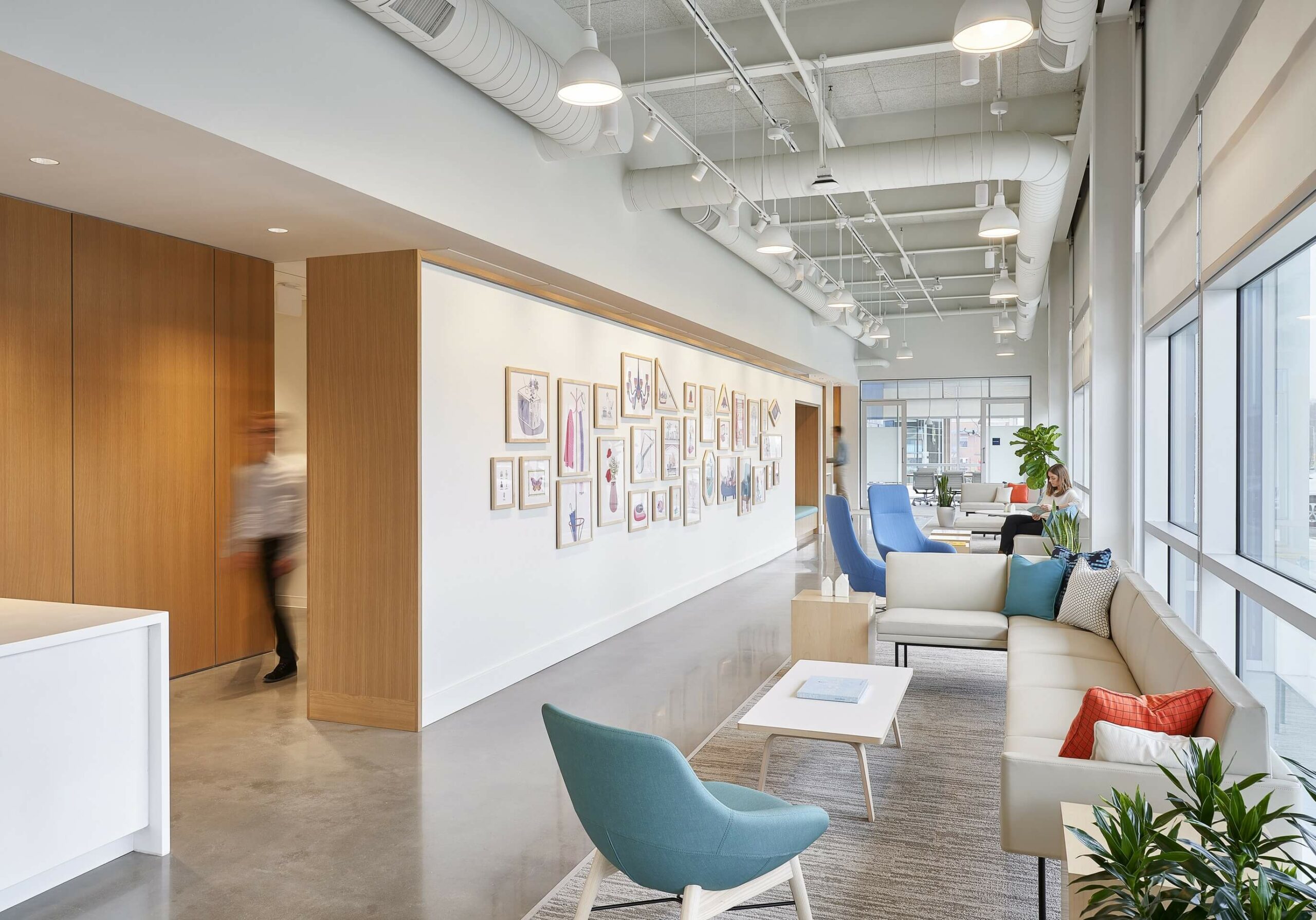 Care Centers welcome members with bold graphics, a large bar-height reception desk, a lounge with soft seating and a coffee bar. Member experience and comfort were central to the design of the exam rooms, which include built-in bench seating and a small consultation area to discuss care with your provider. To truly welcome guests, the design team used materials and furniture not typically found in healthcare facilities.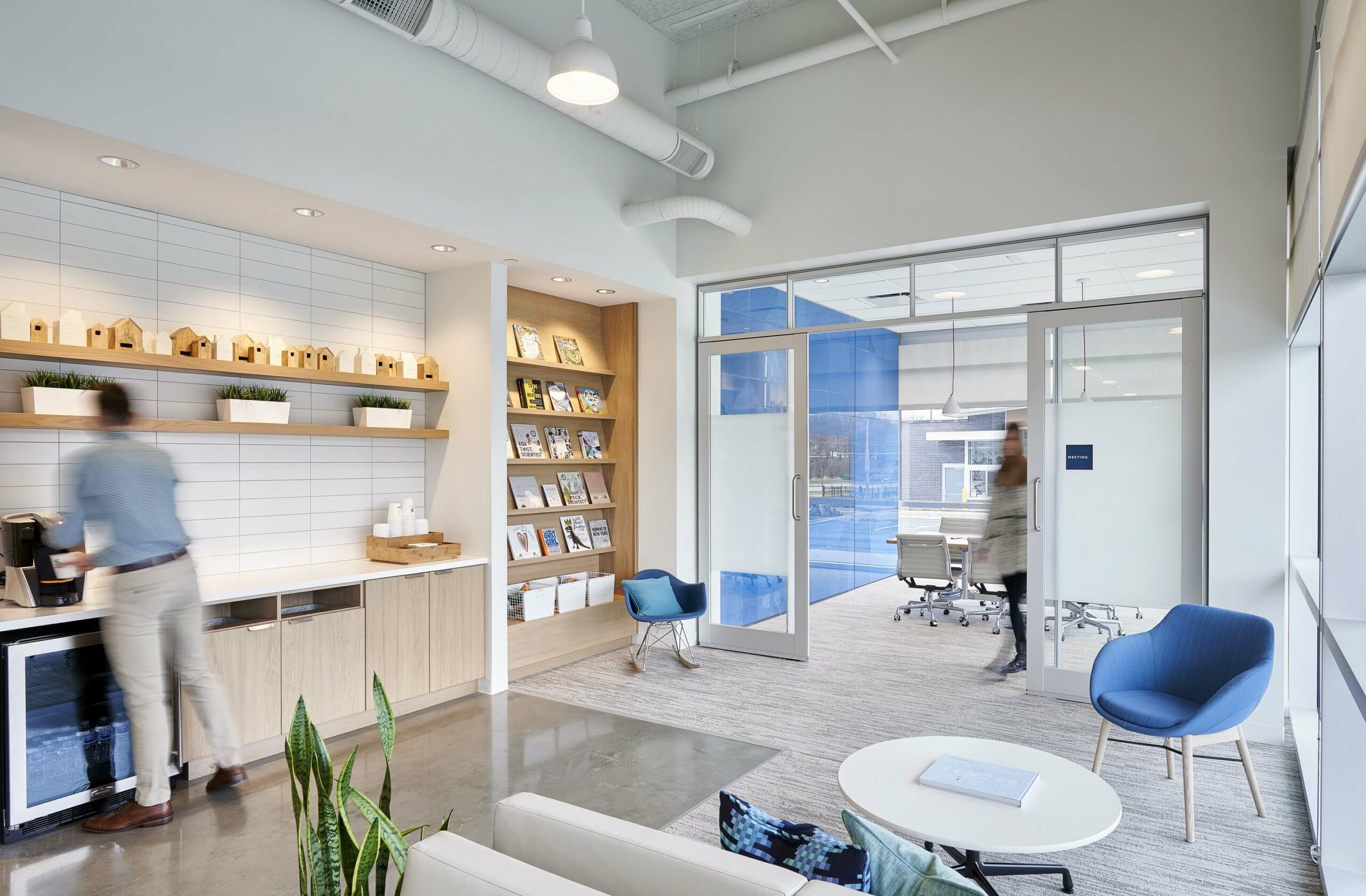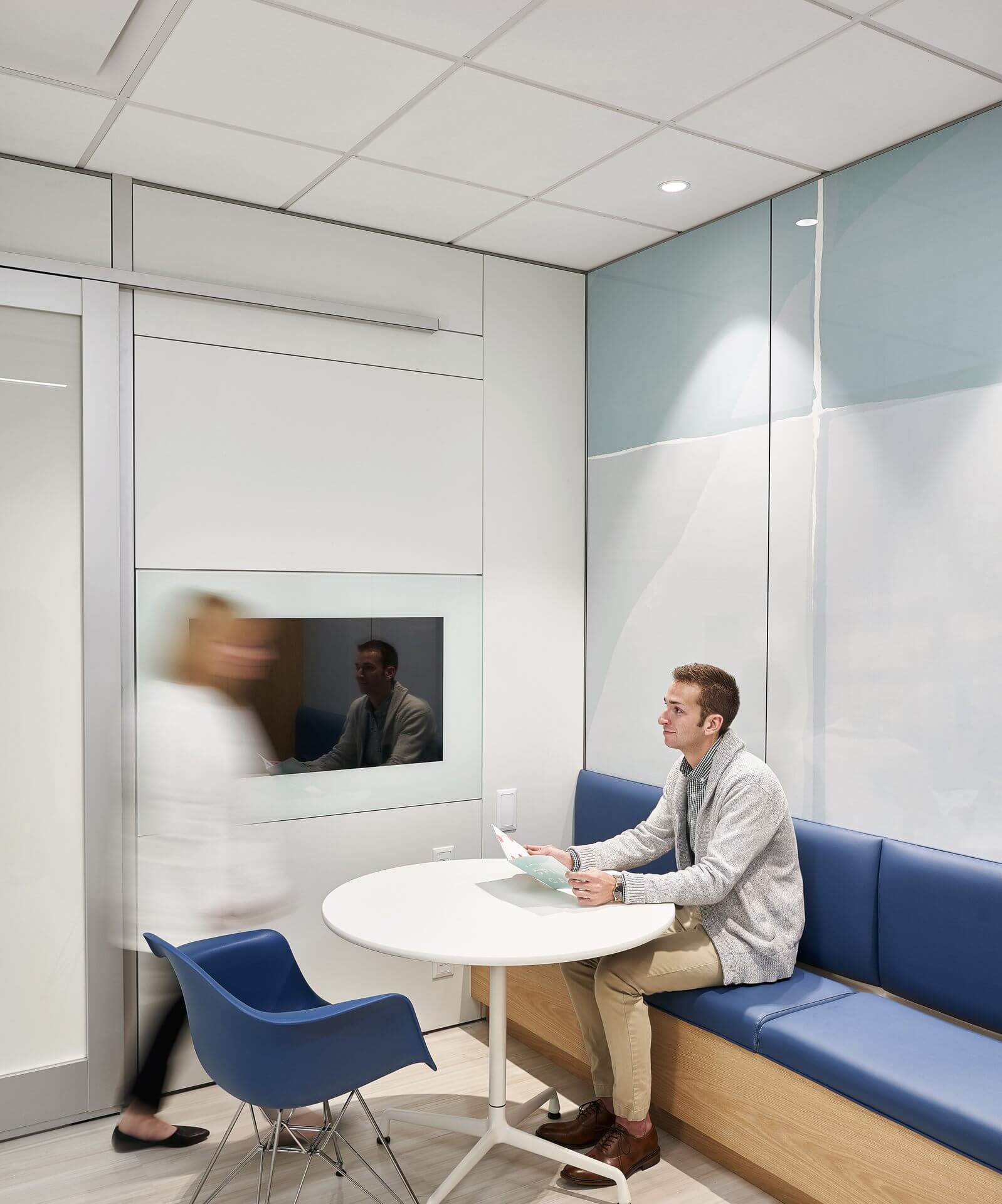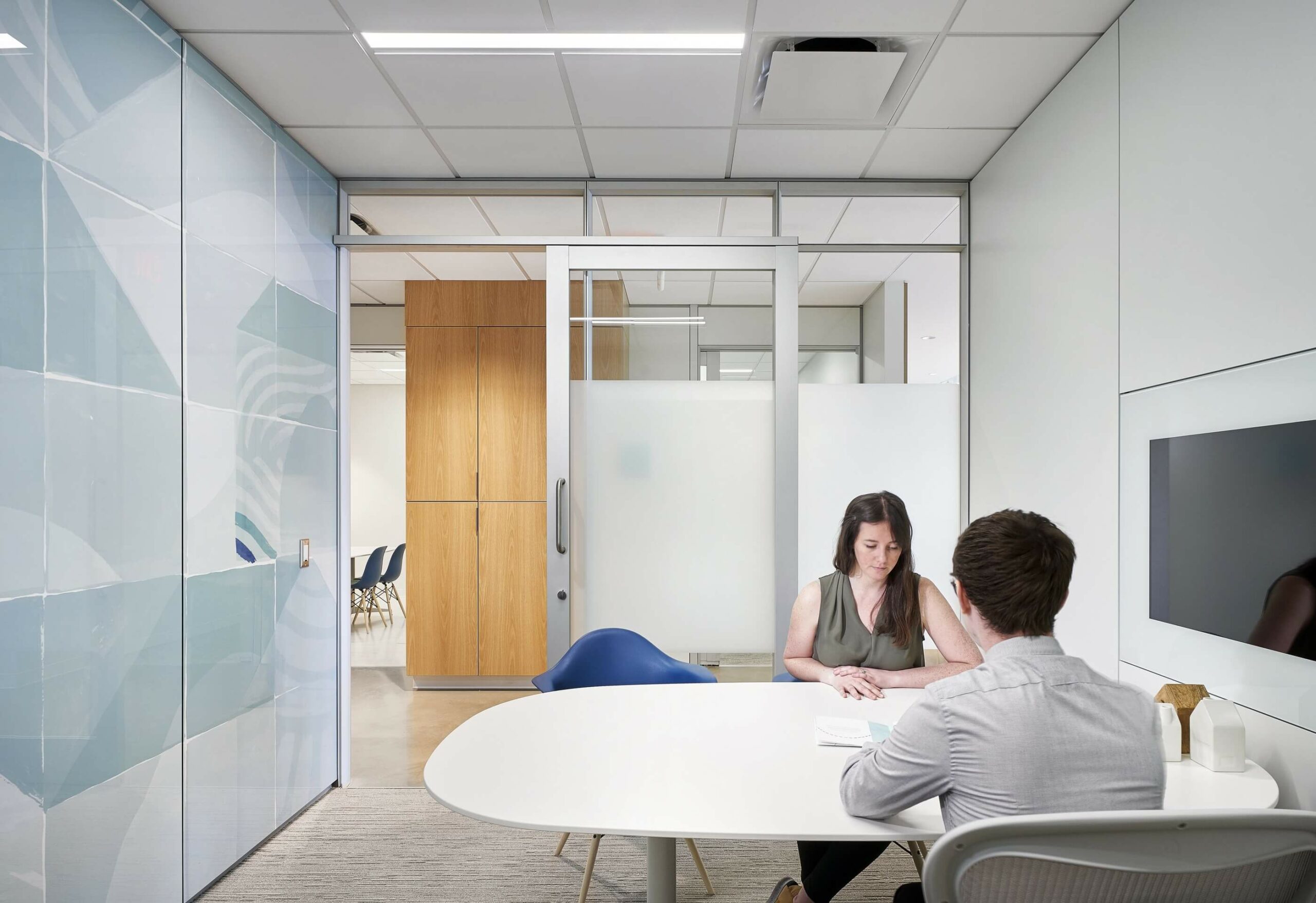 Care Guide rooms, which are used for post-appointment conversations with a knowledgeable member of the Care Team, allow patients to coordinate further care, understand costs or review plan benefits. Other key spaces include provider and administrative workspace, conference and break rooms, and clinical support areas.
The first two Spira Care Centers opened in January 2018 and April 2018 in Olathe, Ks. and Mission, Ks. respectively. The overwhelming success of the first two Care Centers has led Blue KC to initiate development of additional locations throughout the Kansas City metro area. Beginning in January 2019, eligible members will have greater access to the Spira Care experience at new Care Centers in Liberty, Lee's Summit and the Crossroads District of Kansas City.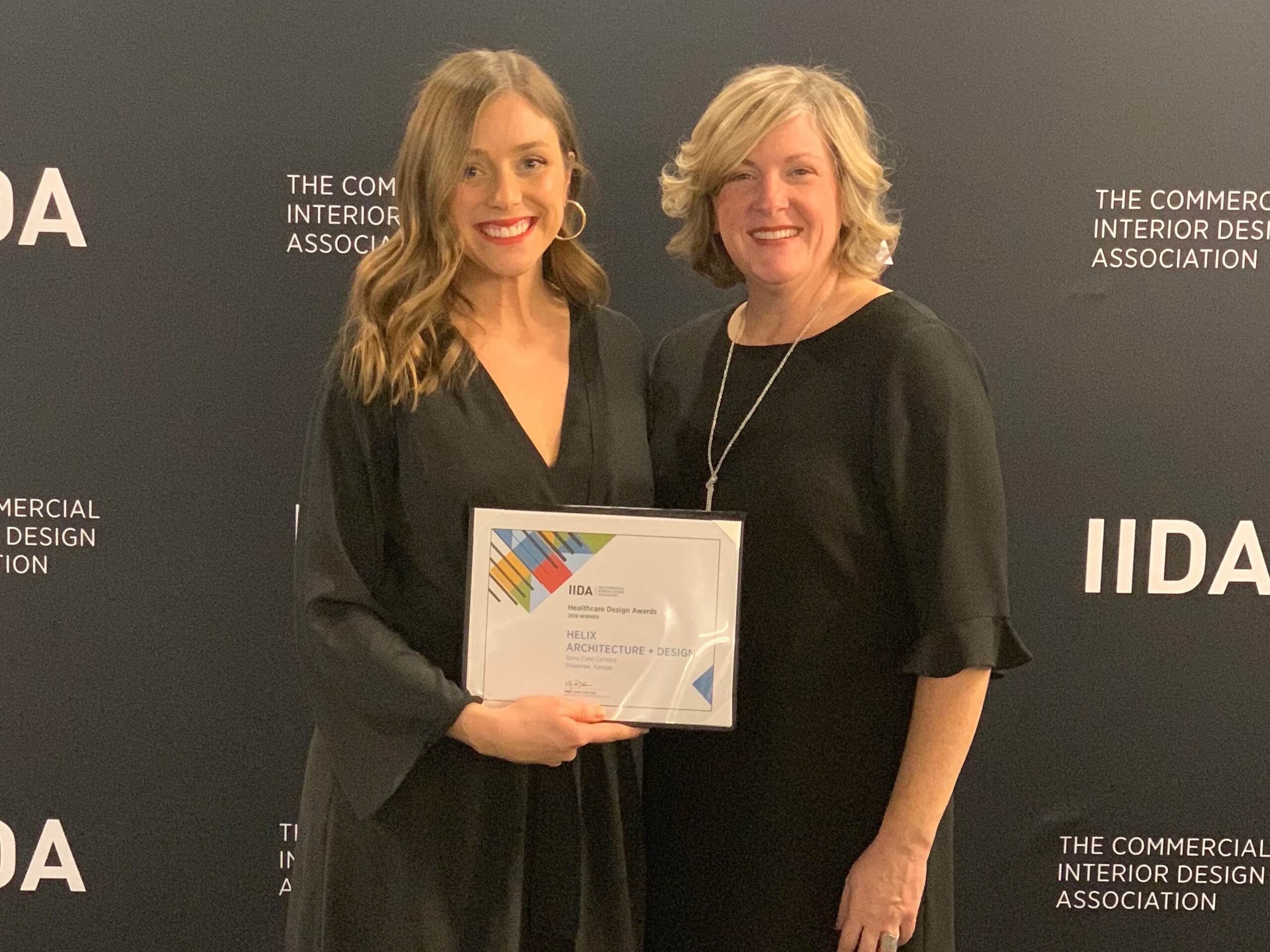 Helix principal Erika Moody and designer Erin Stork accepted the award at the 2018 Healthcare Design Awards reception at IIDA Headquarters in Chicago. Spira Care is one of only eight projects worldwide that are being recognized. In addition, the project was recognized with a silver award in the Healthcare & Assisted Living category at the IIDA Mid America Design Awards on October 19, 2018.