AIA Central States Recognizes KCAI Residence Hall & Dining Center for Design Excellence

Accolades continue for the Barbara Marshall Residence Hall and Wylie Dining Center at the Kansas City Art Institute. On Thursday, the project received a Merit Award at the AIA Central States Region Design Excellence Awards.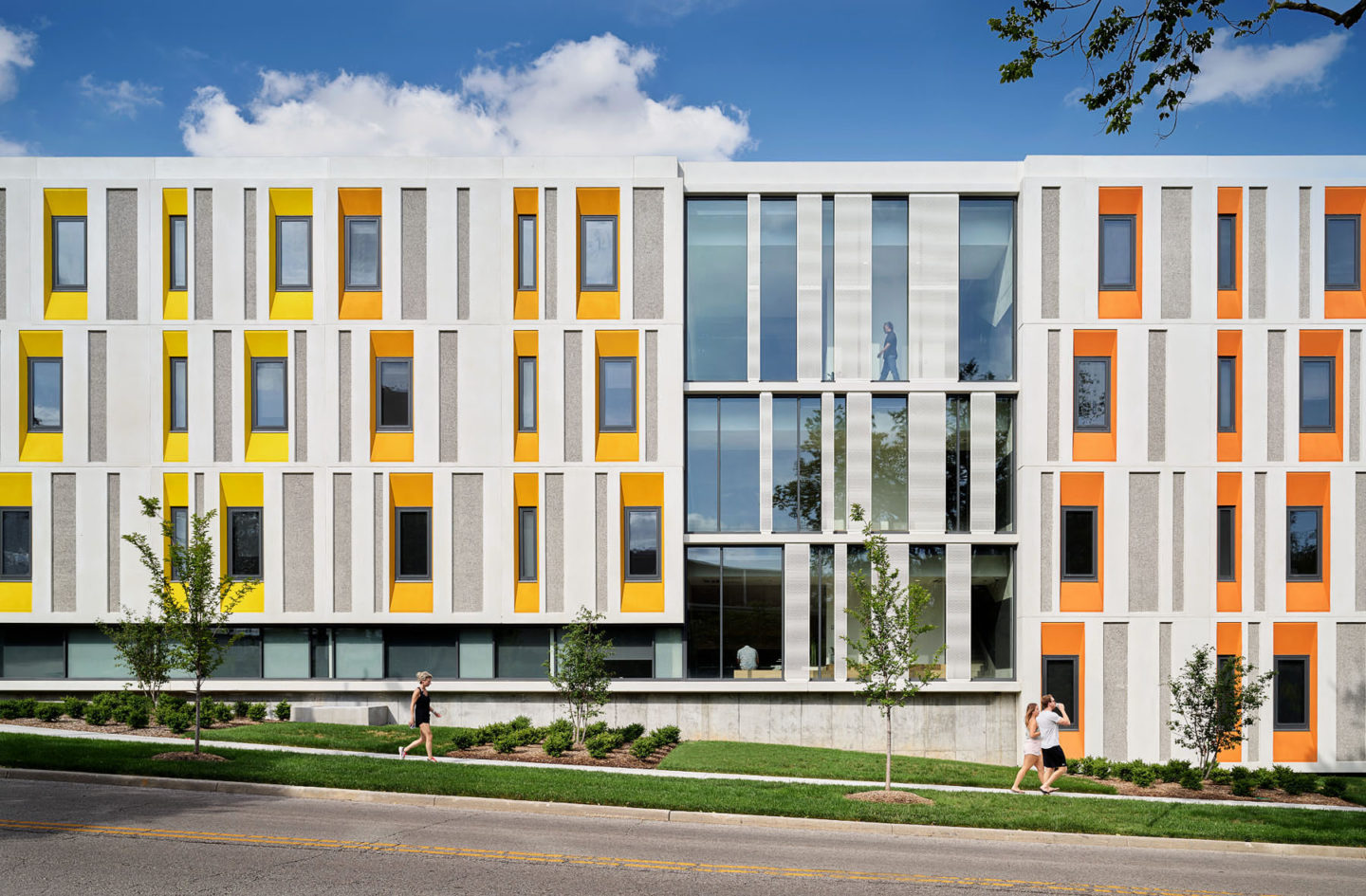 A pivotal component of KCAI's master plan, the project is a cornerstone of the freshman experience as well as a gathering place for the entire campus. The jury recognized the project for the engaging patterns and shapes of the facade, the way the assembly of buildings brought scale to the site, and the warmth the design team brought to the interior spaces.
The Kansas City Art Institute is located within an optimal intersection of creativity and inspiration. Situated on a pedestrian path commonly referred to as the "art ribbon," the institute connects students to two renowned fine arts museums.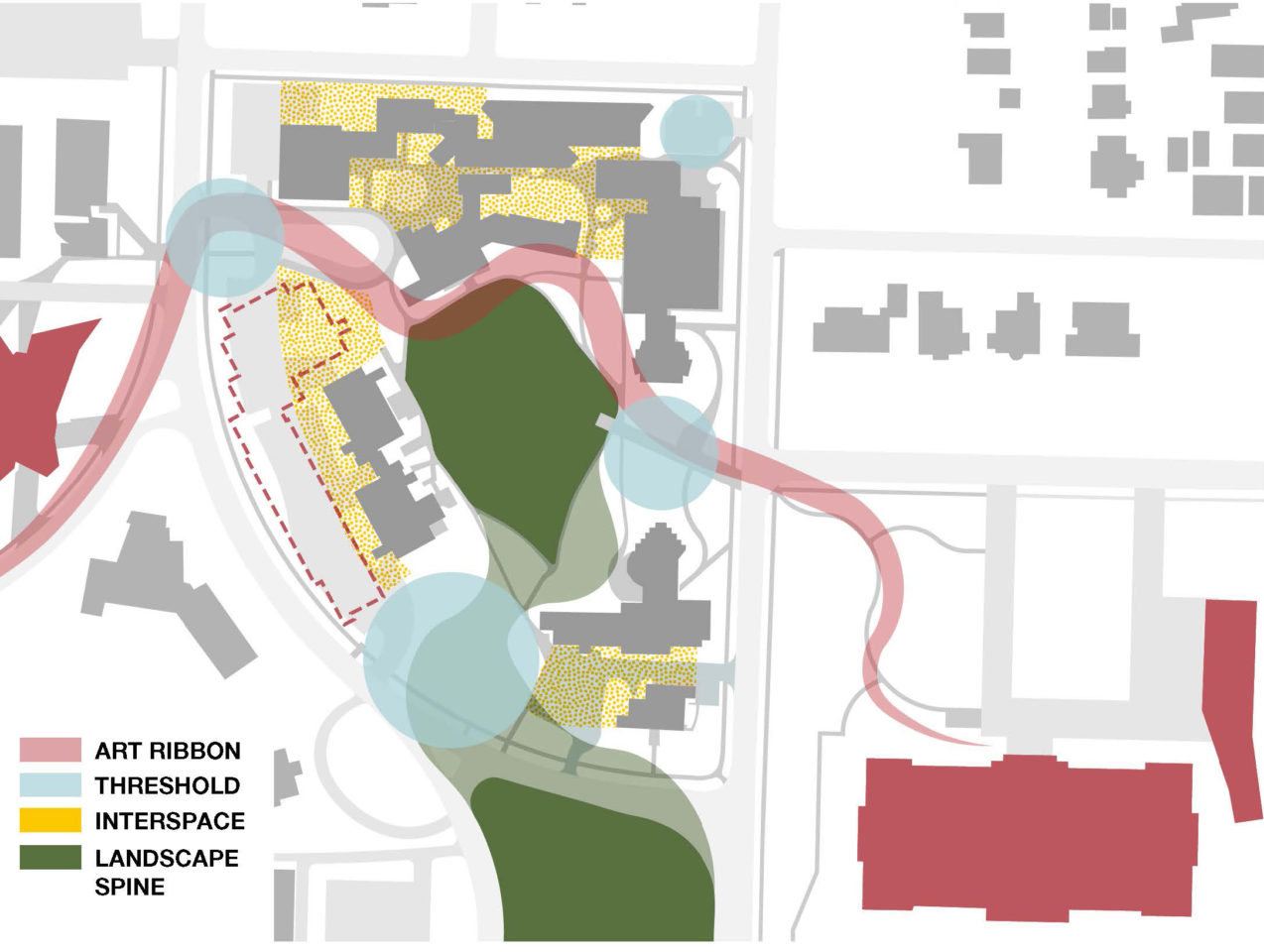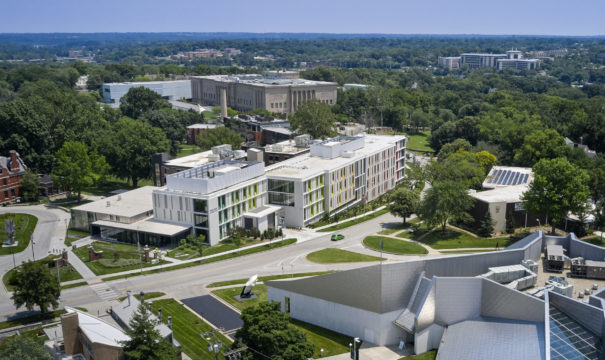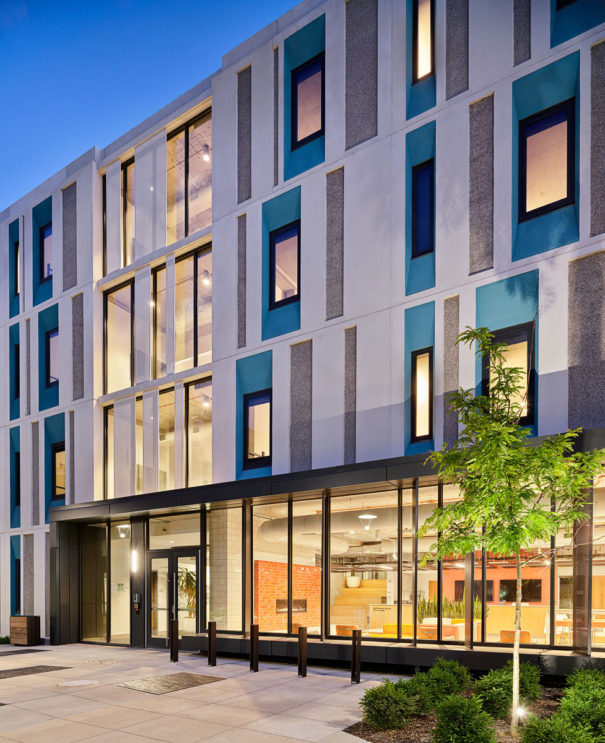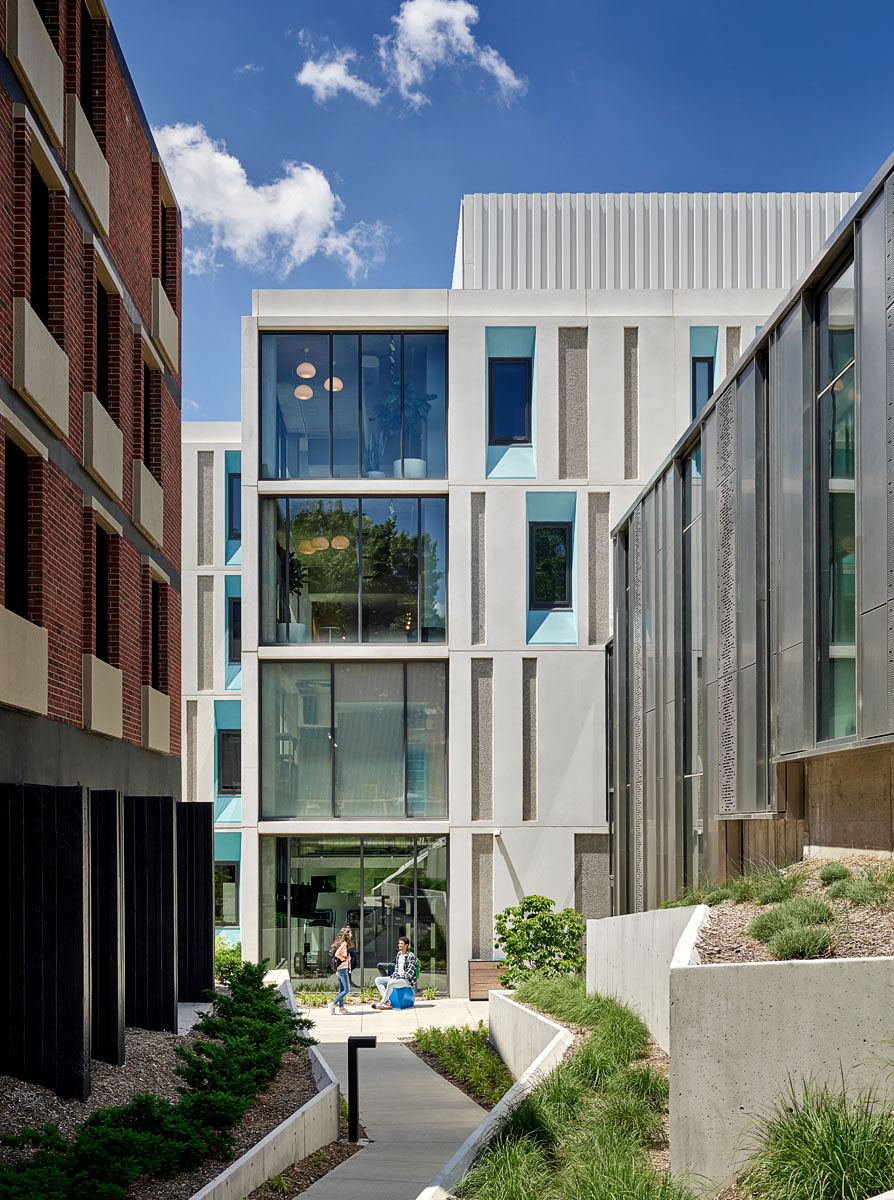 "This one was a wonderful assembly of buildings that reduced the scale of the project in a way that also had some varied and interesting outdoor opportunities."
The site for the residence hall leverages its ideal location within the arts corridor to strengthen the campus' relationship with these prestigious institutions. The college sought to transform an empty parking lot on a narrow site into a blank canvas for its students, who are encouraged to manipulate their environments.
During their first year, students delve into a variety of mediums. This exploration is mirrored in the variety of colors and materials used throughout the building, integrated in such a way that these discerning residents appreciate their craft and execution.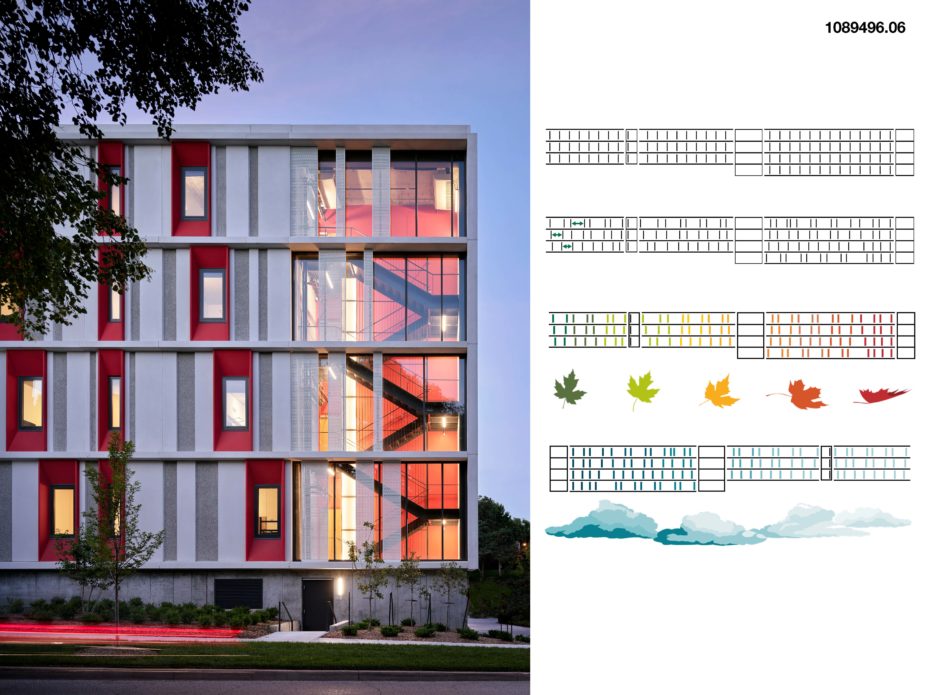 "Each facade utilizes gradating patterns and shapes to make engaging surfaces that resist the quick read of type. The floor meets the sloping ground and engages its site with apparent needs."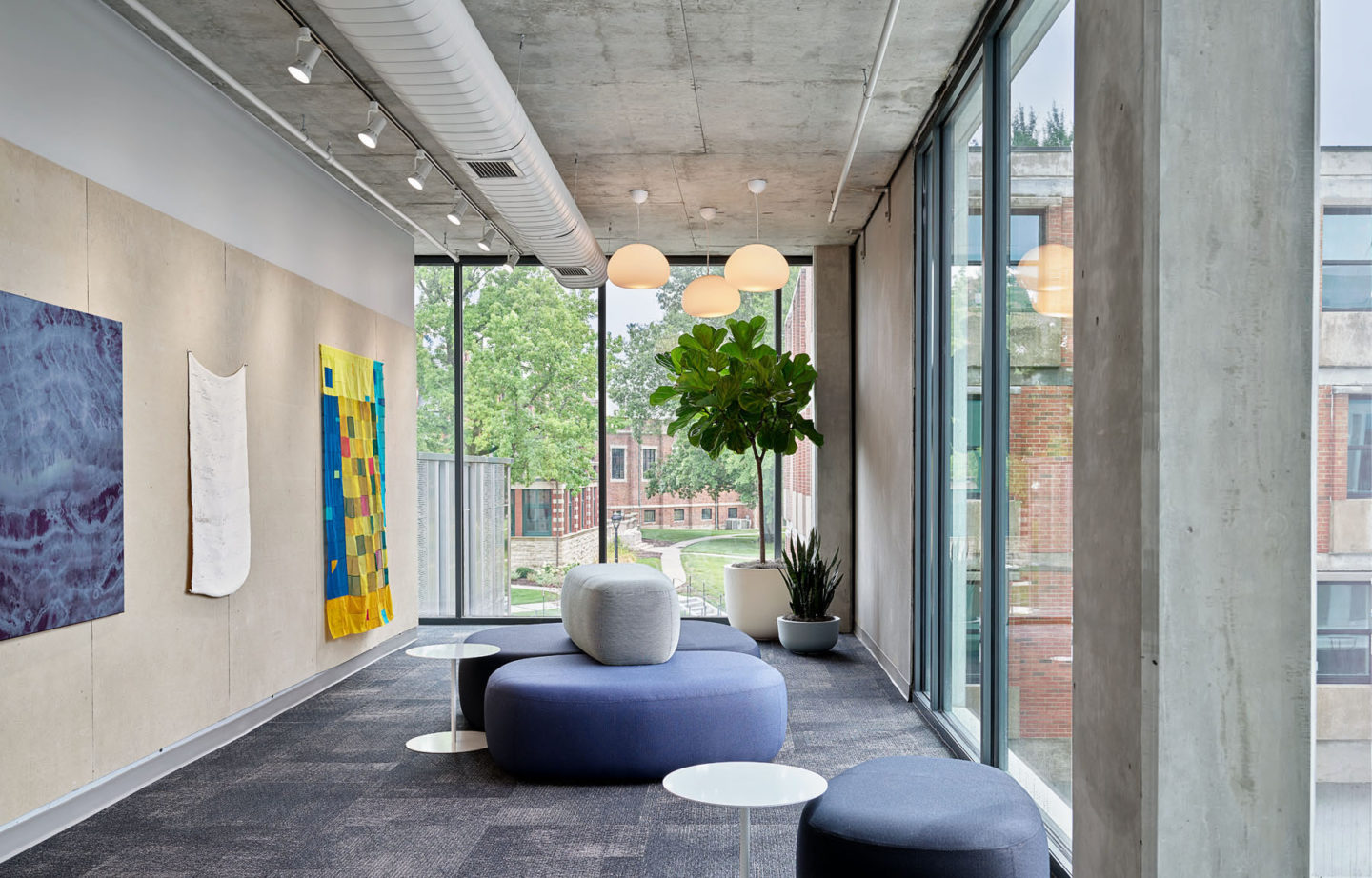 On a programmatic level, the residence hall balances a community-oriented café and dining center with student security and comfort in the private resident quarters. Most importantly, it addresses the specific characteristics of arts students with a space intentionally designed just for them.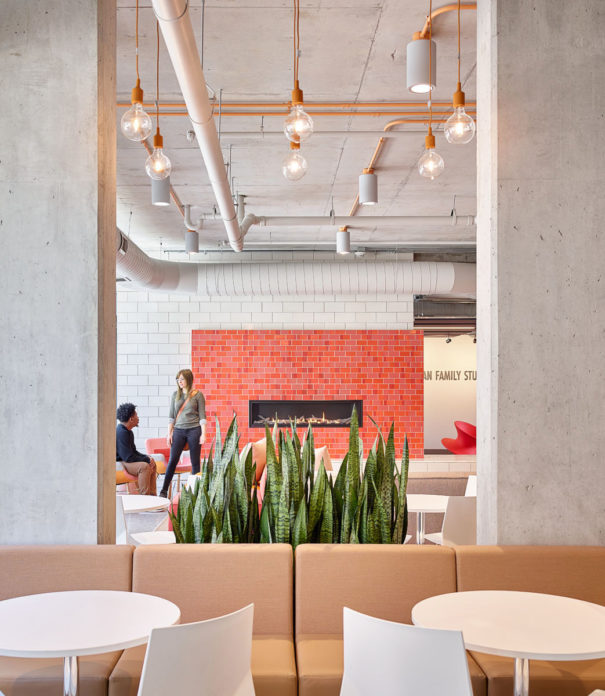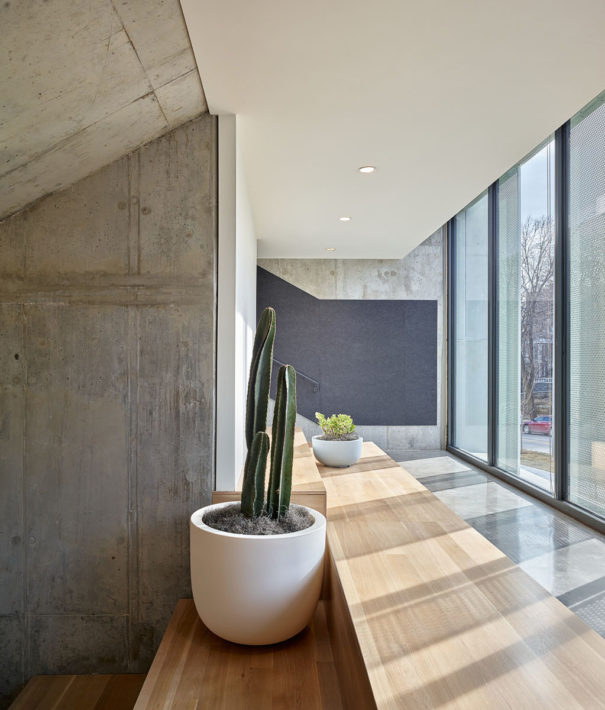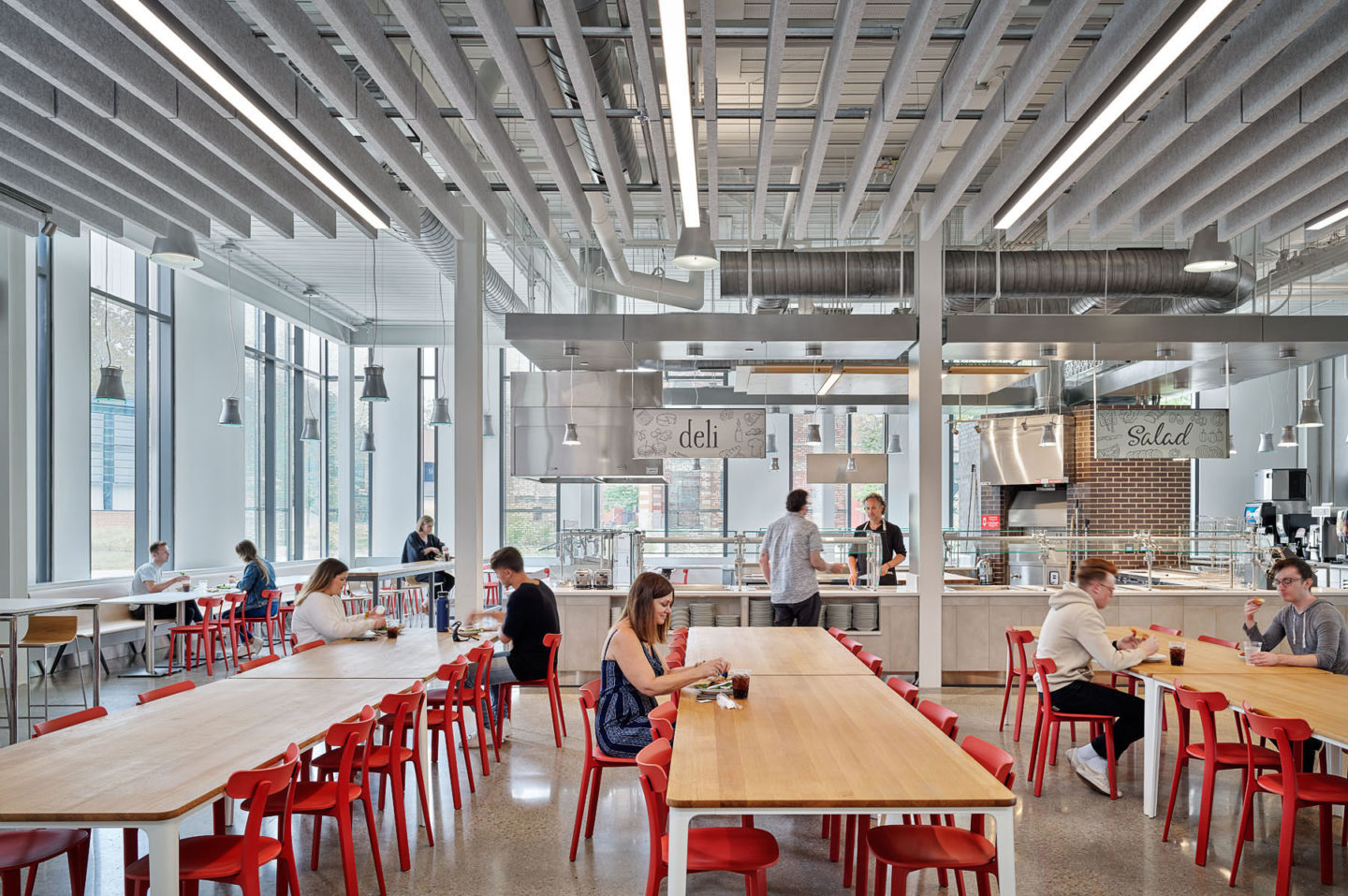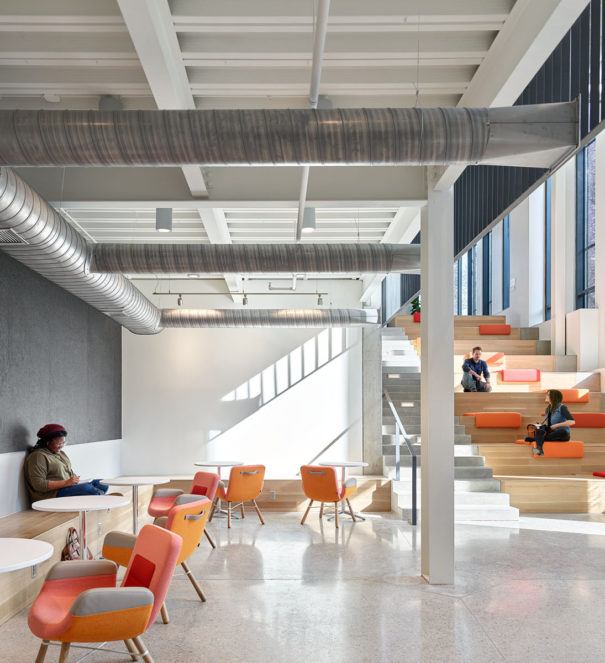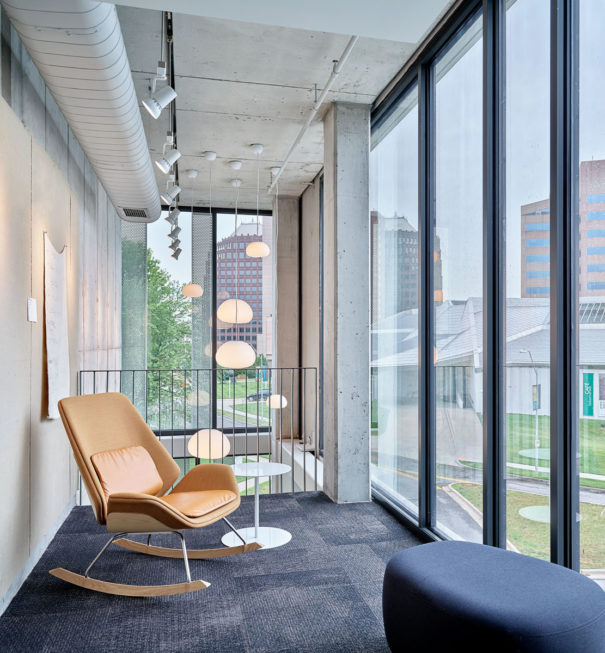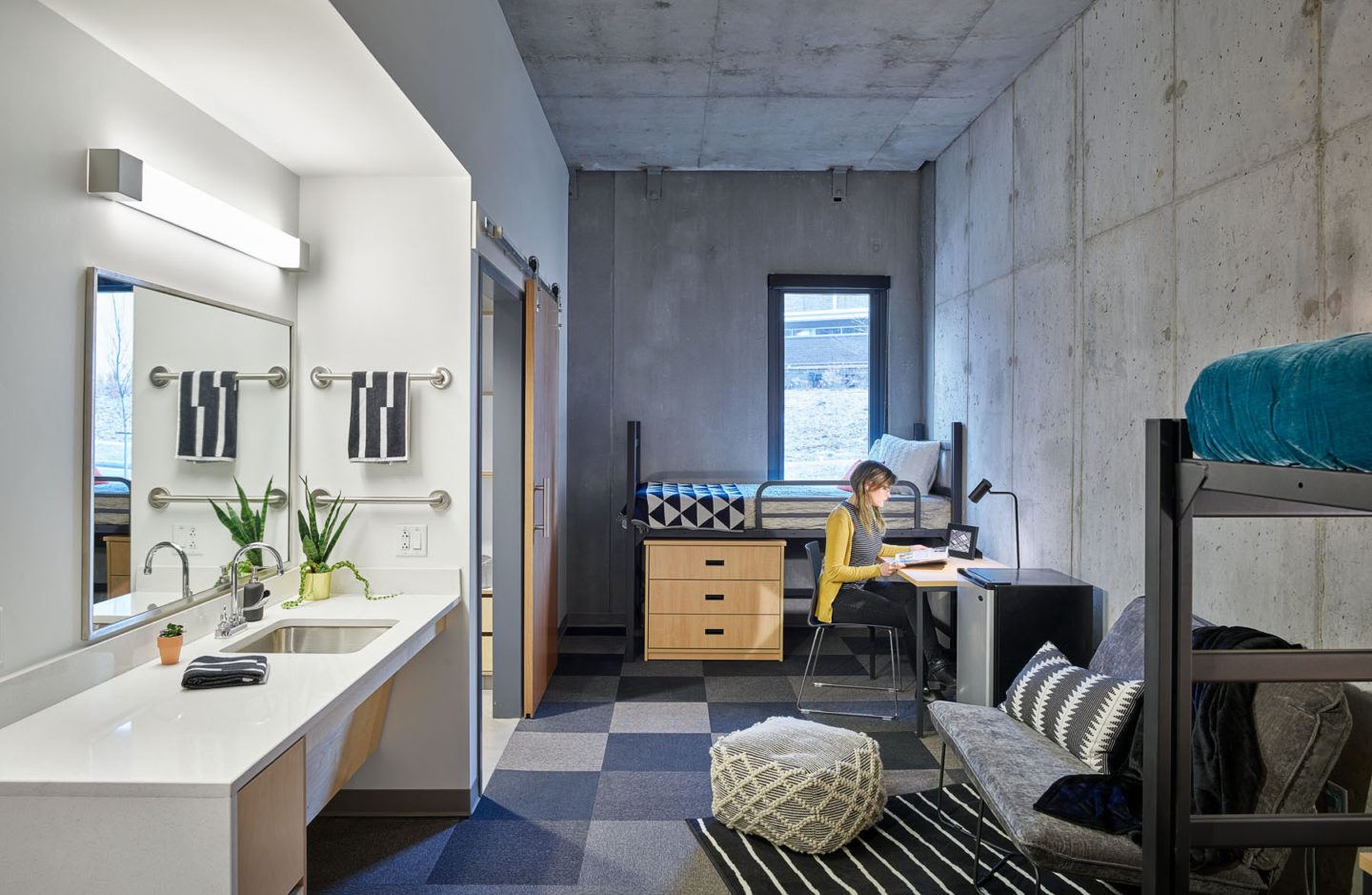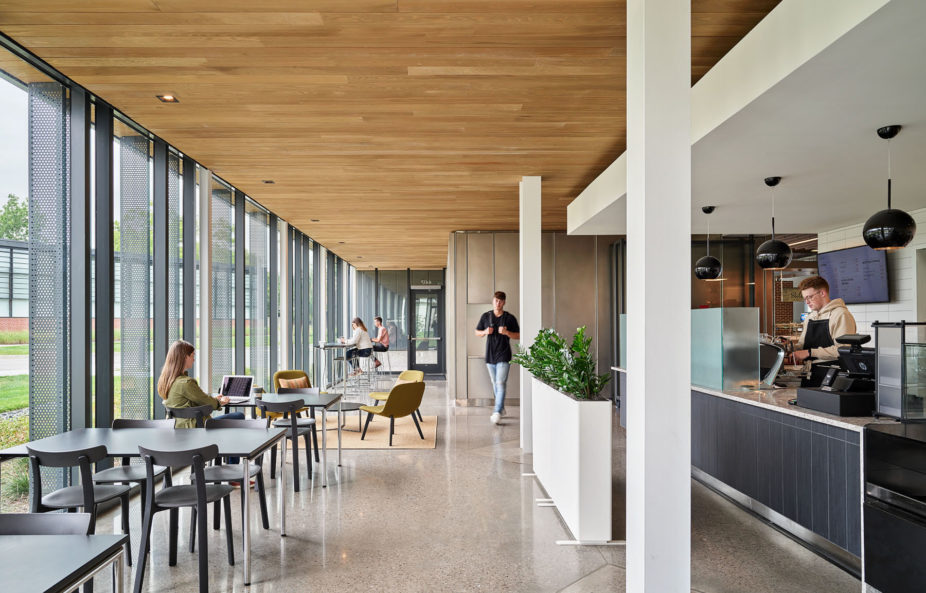 "We appreciated the interior spaces and how the designers were able to bring warmth to what was a pragmatic and efficient palette of interior materials."