63 Oak Townhouses Add to Brookside East Revitalization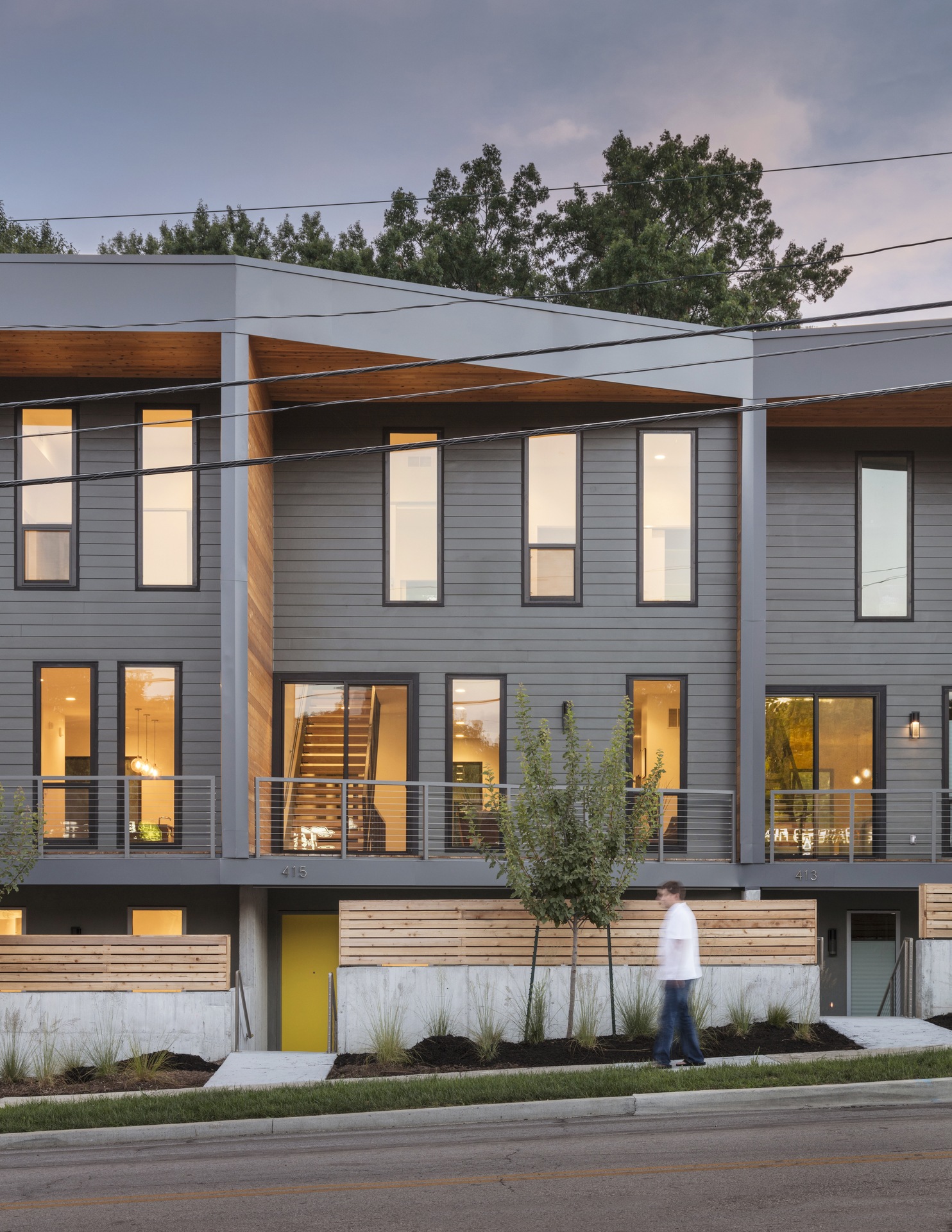 In less than five years the 63rd Street corridor just east of downtown Brookside has undergone a rapid revitalization. Just four years ago, all of the commercial space along the north side of the four-block stretch of 63rd Street between Oak Street and Holmes Road and 85 percent of the space on the south side was vacant.
Now the empty buildings and lots are nearly filled with businesses and residents.
One of the prominent additions to the neighborhood is 63 Oak, a collection of five luxury townhouses designed by Helix Architecture + Design for UC-B Properties. The design and amenities offer high-end, low maintenance living in the East Brookside neighborhood. Each three-level, 1,950-square-feet townhome features three bedrooms, three and a half baths, a two-car garage, and three private outdoor spaces.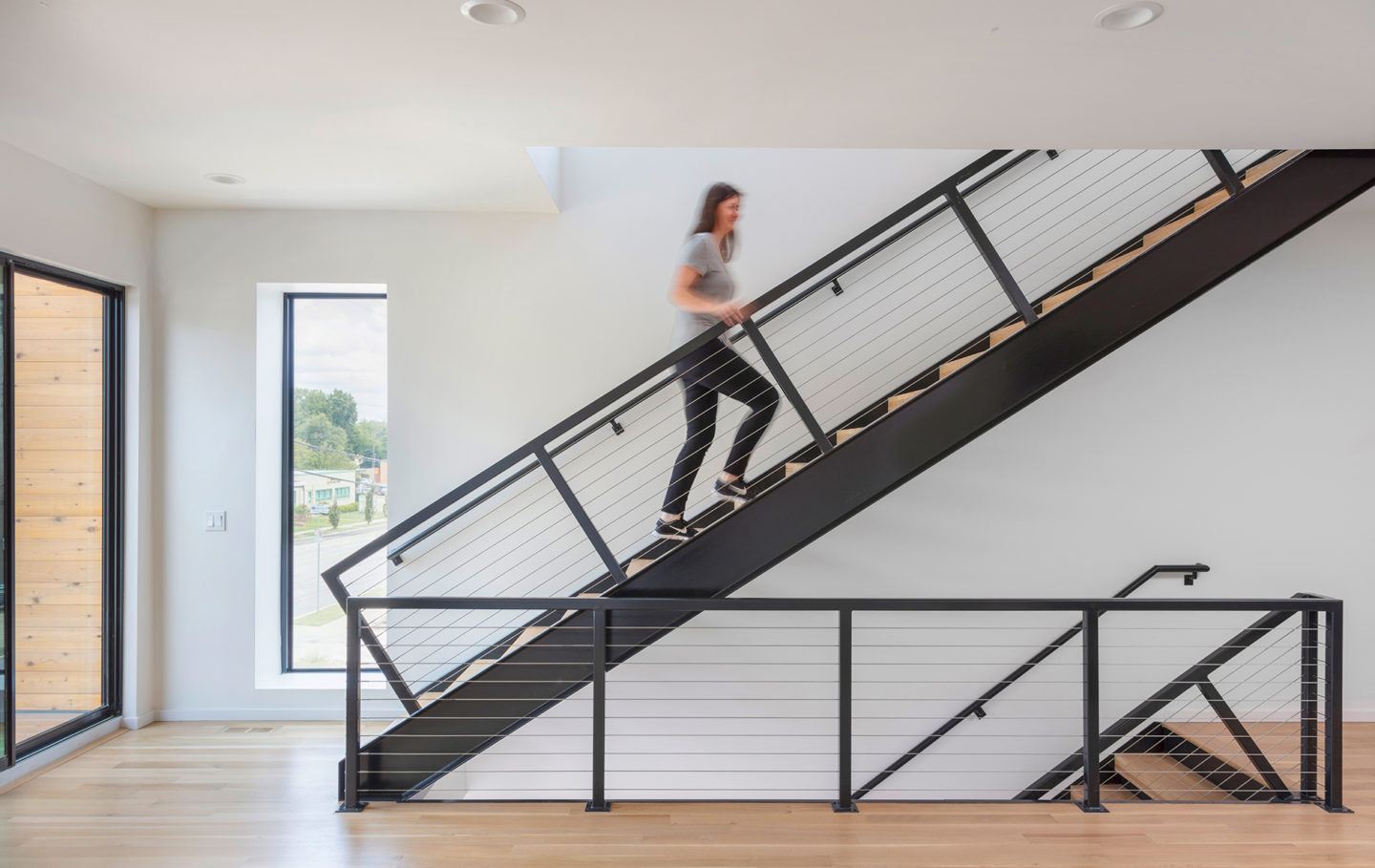 The first level houses the main entry, garage and a flexible living space with floor-to-ceiling windows that opens onto a sunken patio. The second floor features the main living spaces, including a modern, open kitchen, dining and living area with two balconies that makes it an ideal environment for entertaining. Two large bedrooms, each with a private bath are located on the third floor, offering privacy and separation from the rest of the living space.
With local shops and restaurants, such as the Unbakery and Juicery, Heirloom Bakery & Hearth, Oak 63, Hamilton, and Golden & Pine home furnishings, popping up all along the block, the Brookside East neighborhood is quickly becoming a sought after destination for residents and businesses alike.
The project was a recipient of a Economic Development Council of KC 2017 Cornerstone Award.
You can learn more about the units available on UC-B Properties website. Photography by Bob Greenspan.