The Sundry Shares Sustainable Vision with Local Entrepreneurs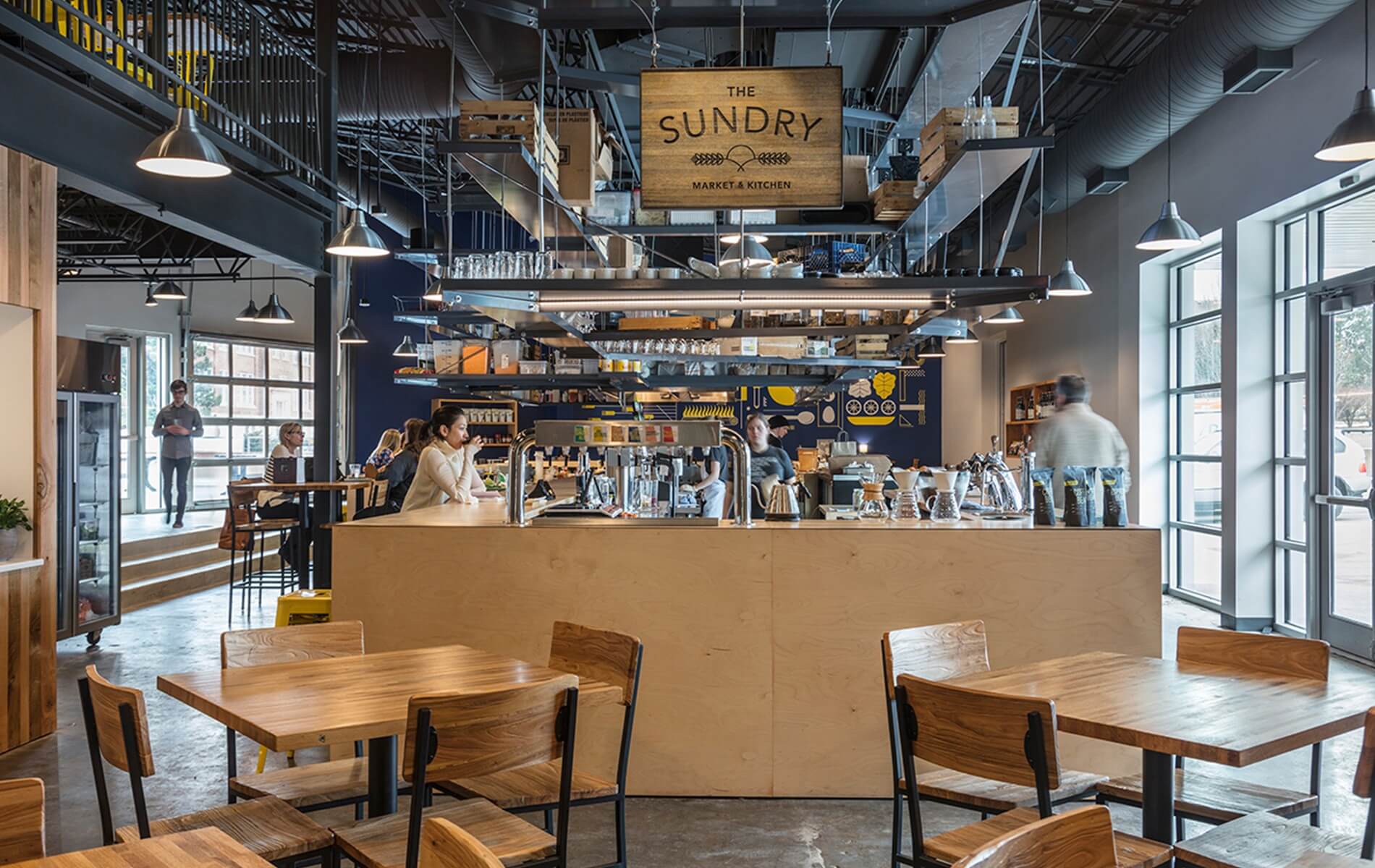 The Sundry recently opened the doors to its new, 3,300-square-foot home in the annex building at Westport Commons, one of Kansas City's latest co-working spaces. The Sundry owner, Ryan Wing selected the location for its proximity to like-minded entrepreneurs and partnerships that can help them expand their business.
As Wing shared with Startland News:
"Our goal is to scale up the availability of sustainable and local food, so that means we need to work with a lot of partners to make it happen. The more people you get in the space together, the more ideas enter the door."
Having designed The Sundry's original location in the Crossroads, Helix Architecture + Design was asked to lead the design of their new location. A local gathering space, The Sundry sells groceries, food and drinks to those working in the building as well as the surrounding neighborhoods. At The Sundry, guests have access to a full coffee and cocktail bar perfect for meetings or unwinding with friends. They can also take advantage of made-from-scratch, prepared meals at the on-site market.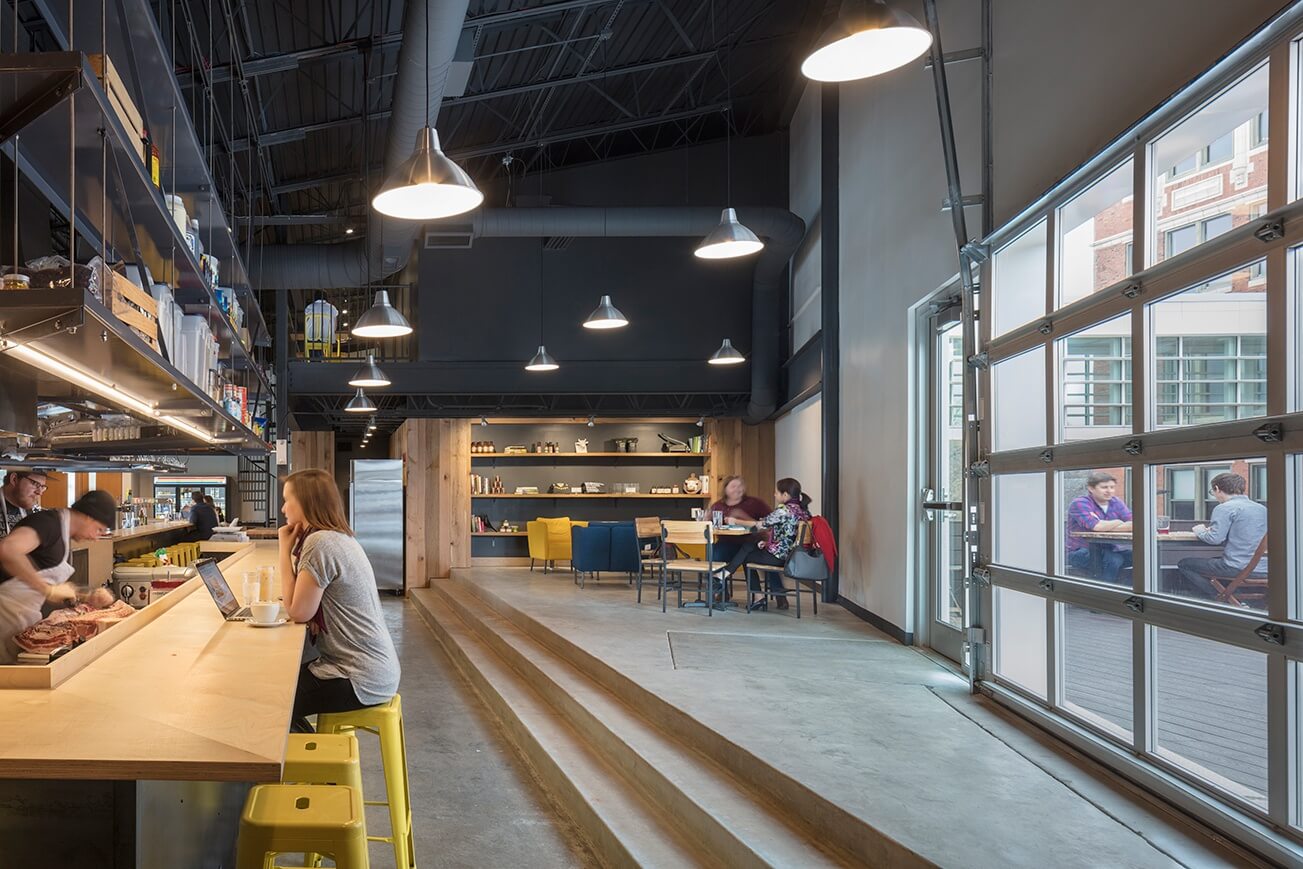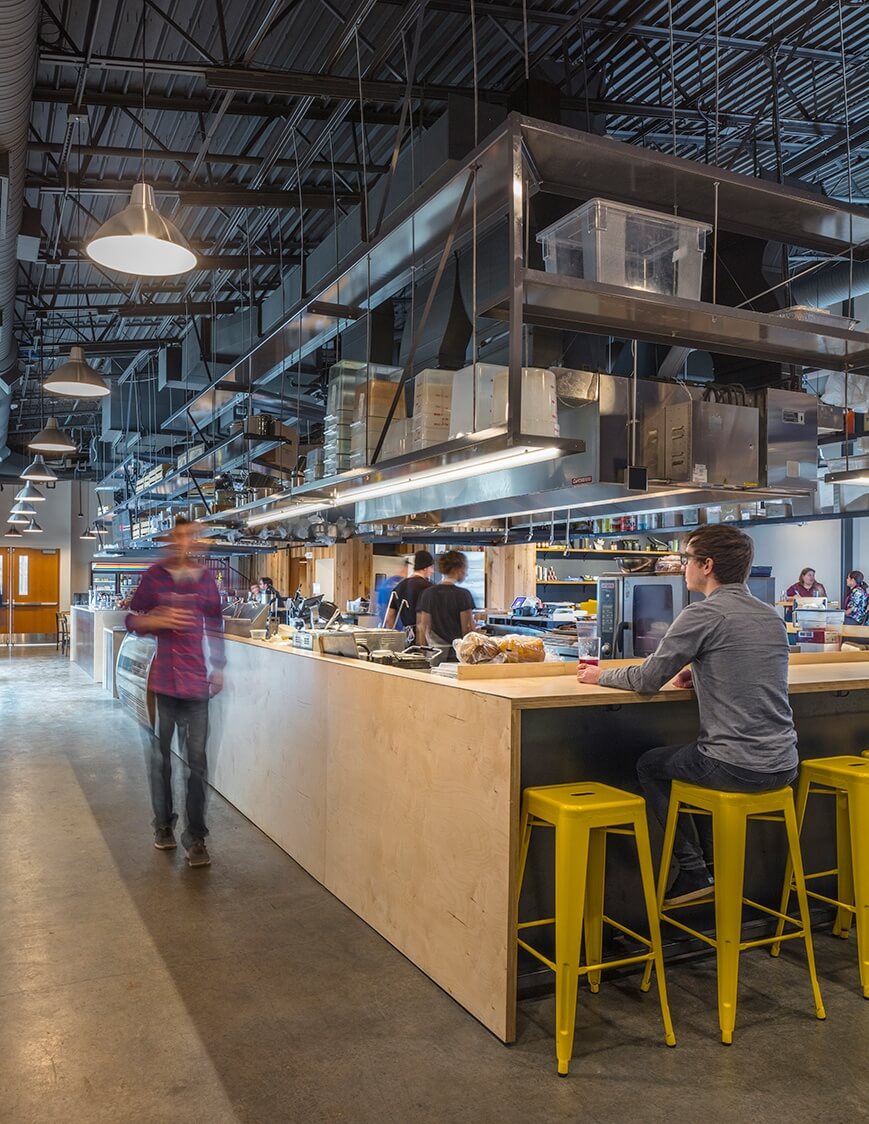 The focal point in the new space is a open kitchen and bar, reflecting the company's vision of transparency and commitment to local, sustainable food. Custom shelves suspended over the cooking area provide additional storage and allow guests to see ingredients on display. A large bar, traditional tables and lounge area offer seating for 100. To gain additional seating, Helix designed a lofted area above the private dining room.
In addition to serving restaurant goers, The Sundry has expanded their offerings with the new space. With direct access to a wide-range of entrepreneurs, they have already seen an increase in catering business and are planning future partnerships with other organizations housed within Westport Commons.