We look forward to the end of each year for two reasons: we get to reflect on our collective achievements of the year, and we eagerly anticipate what the upcoming year will bring. In light of how dramatically the world has changed in the last two years, this exercise in reflection and optimism has an even more profound impact. We continue to find inspiration in our community, celebrate our evolving practice, and strive for design excellence in everything we do.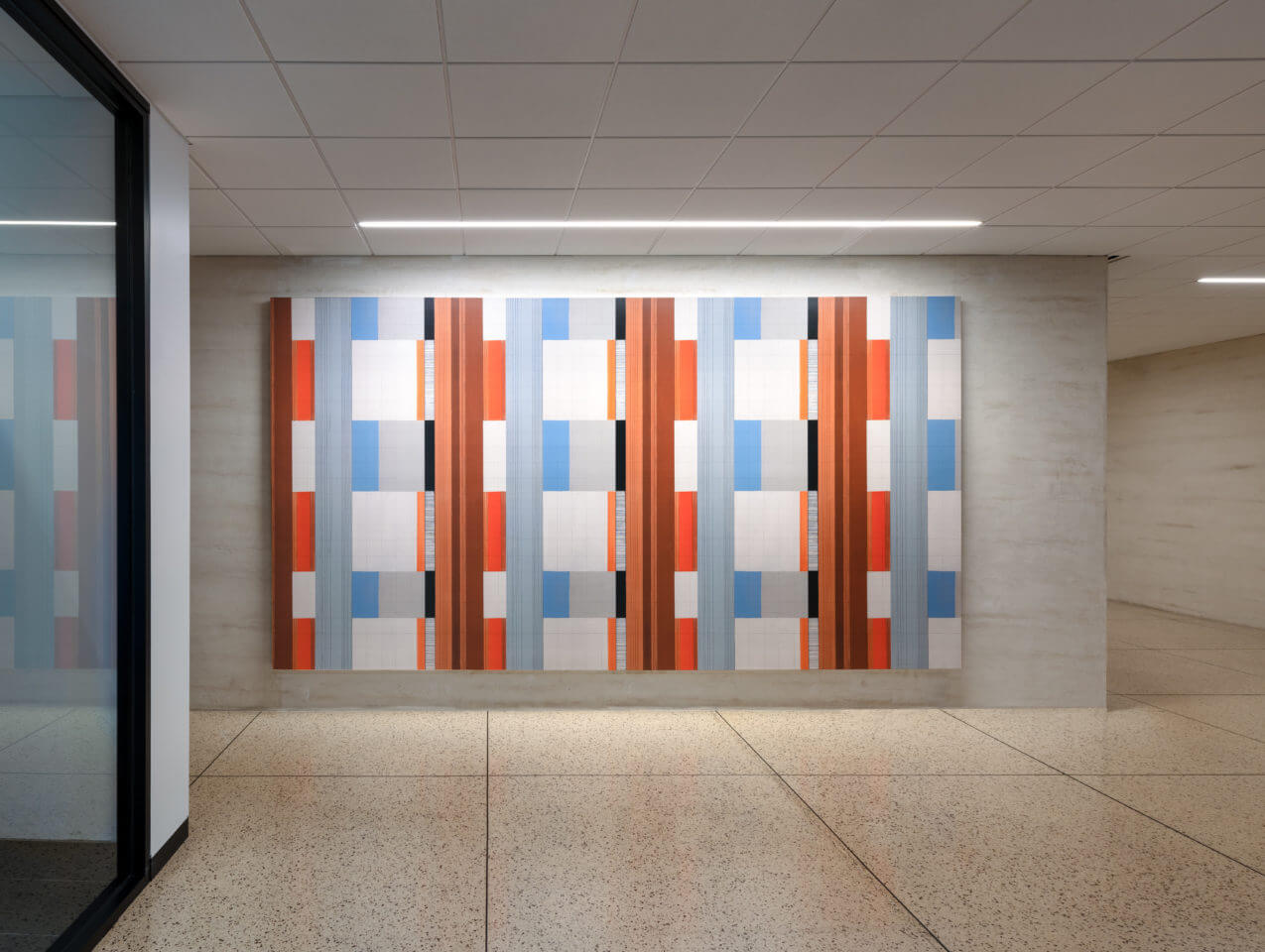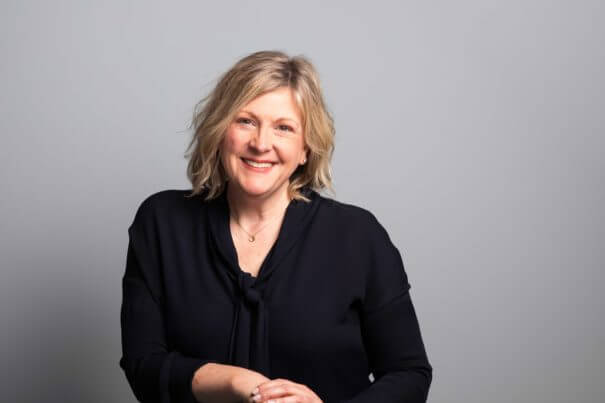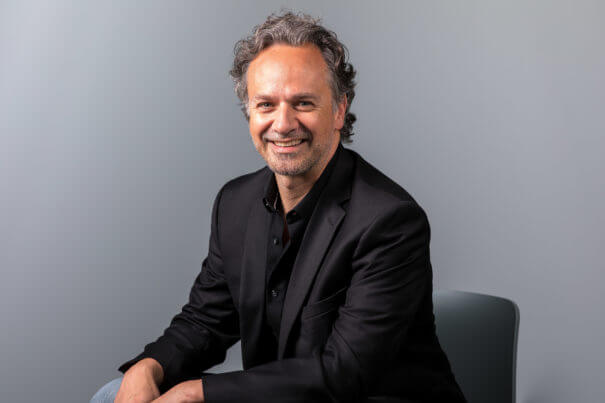 As Helix approaches its 30th anniversary, we made a major announcement: Erika Moody, IIDA was named President of Helix. She succeeds founding Principal Reeves Wiedeman, FAIA. In addition, three Helixers were promoted to Associates and became part of the firm's leadership team: Taylore Keller; Matt Murphy, AIA; and Carly Erickson.
There were also many opportunities for Helix to share its knowledge and insight with local and national communities. 
When Erika participated on the Kansas City Chamber's Future of Workspace panel in October 2019, no one could have predicted what would happen in just a few short months. The Chamber invited Erika and three other panelists back to share their perspectives on how COVID impacted the workplace. Similarly, Helix Principal Alissa Wehmueller, IIDA was featured in a piece from Flatland KC on the Future of Work. The piece explored how several companies have shifted their thinking about the intent of the workplace.
Helix Principal Doug Stockman, AIA presented at the Multifamily Executive Conference alongside a panel of design and development leaders who are tapping into new technologies and processes to reduce costs, improve the pace of construction, and elevate sustainability. Doug was also a guest lecturer at Louisiana Tech University's School of Design. His lecture focused on Helix's history of creating memorable, transformational spaces within unique contexts.
To close out the year, Helix Principal Mike Heule, AIA retired from Helix at the end of 2021. Mike was Helix's fourth-ever employee and has served as a role model for the more than 200 employees who have passed through Helix's doors.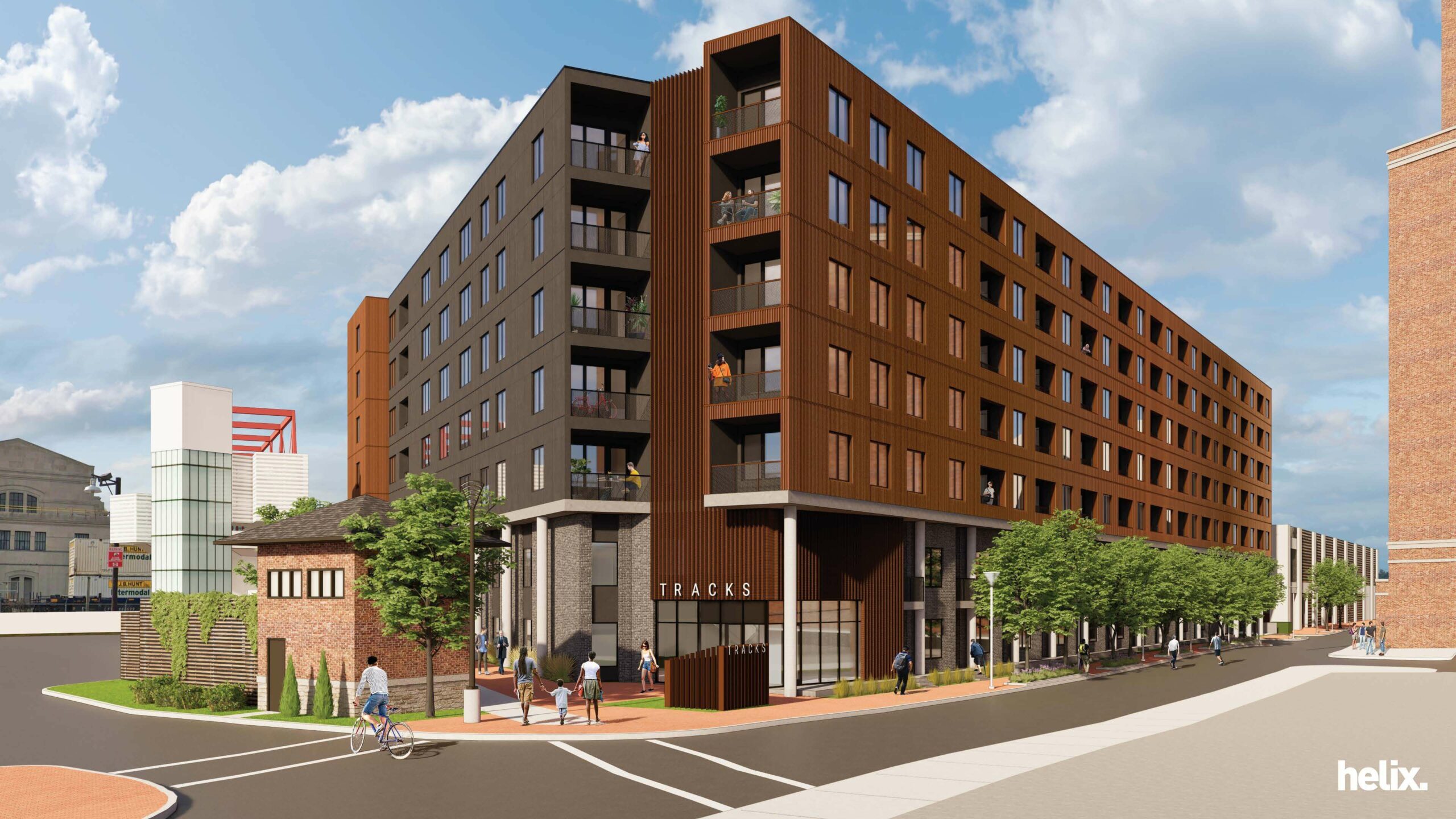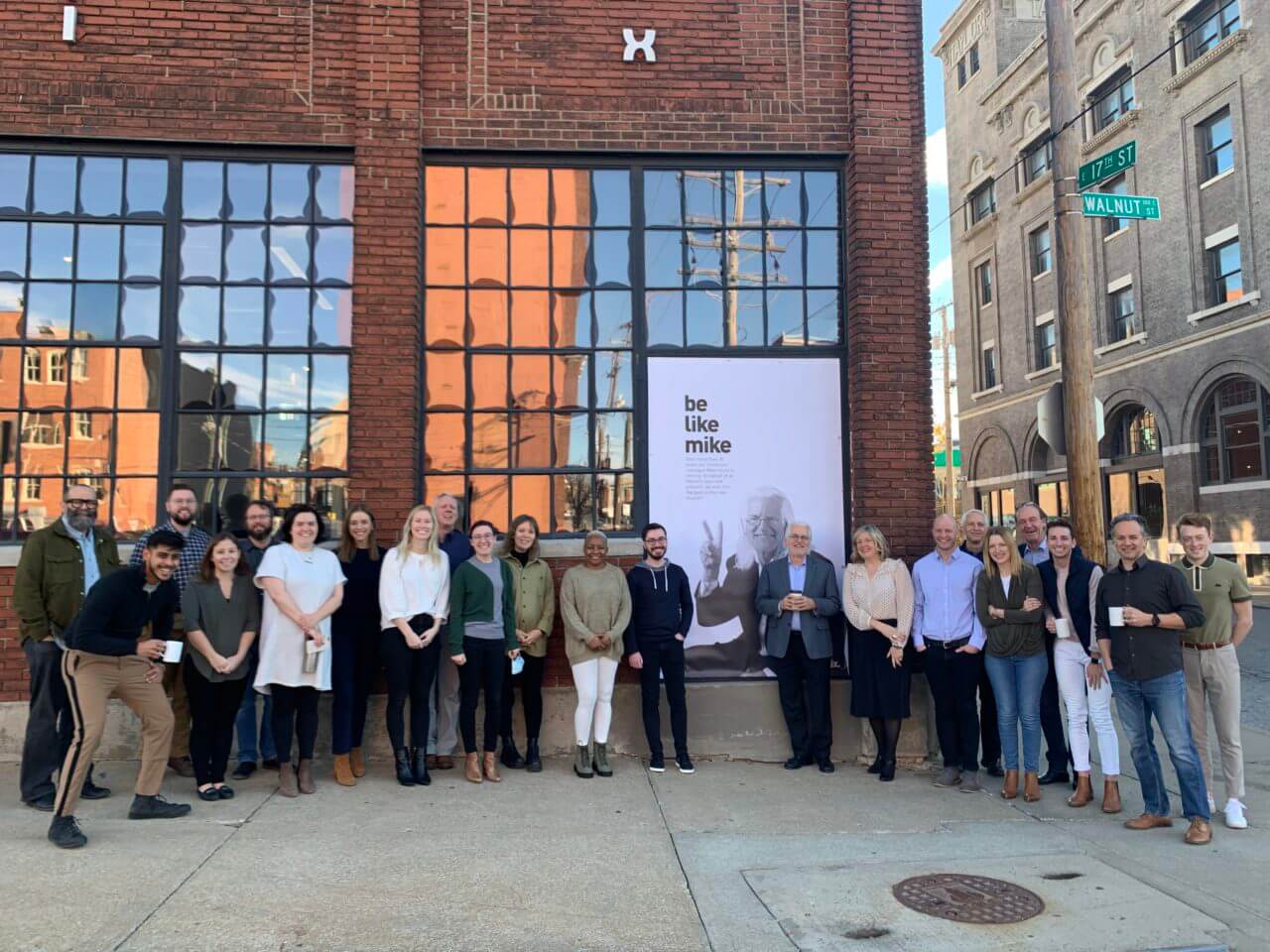 We were honored to receive several awards for our work throughout the year. The Kansas City Art Institute's Barbara A. Marshall Residence Hall continues to earn notable accolades, including a Capstone Award from the Kansas City Business Journal and a Citation Award from the AIA Central States Region.
McCownGordon Construction's headquarters received a Citation Award from AIA Kansas City. The jury called the renovation "an incredible example of adaptive reuse. The design team stripped a mostly opaque facade off an existing building [and] seemed to push and pull floorplates in and out, really blurring the line between the interior space and the active urban environment on what looks like a busy intersection."
Design is a collaborative process, and we seek out opportunities to engage new, creative partners on our projects. At 520 East, Helix commissioned original works of art by students at the Kansas City Art Institute (KCAI) through their Sponsored Studio Program. The largest display spans two levels and is an abstract representation of wires, communication, and electrical power.
Continuing to navigate through the impacts of COVID-19, one area that was dramatically tested was the workplace. We are currently working through these shifts with our client First Federal Bank on their new "home" office. First Federal Bank recognized that the purpose of the workplace has changed from a place where people need to be to a place where they should want to be. We are designing a space that helps First Federal's employees feel connected, comfortable, and productive.
We also realize the tremendous impact that design can have on our community. Work continues on the four corners of the Armour + Troost intersection. The existing surface lots will see a renewed vibrancy with these mixed-use developments through engaging, pedestrian-friendly retail on the street level and increased density for the area.
After being postponed in 2020, the prestigious Venice Architecture Biennale resumed in 2021. Helix was part of a collective of accomplished design firms that participated in an exhibit curated by the Fay Jones School of Architecture and Design at the University of Arkansas and modus studio. A SOUTH FORTY proposes that the built environment reflects and defines its context. Assembling our piece for A SOUTH FORTY began with a critical examination of our practice and just how intrinsically connected our past is with that of Kansas City. As Helix moves into its next chapter, we continue to use the lessons learned from this review in history to shape our future.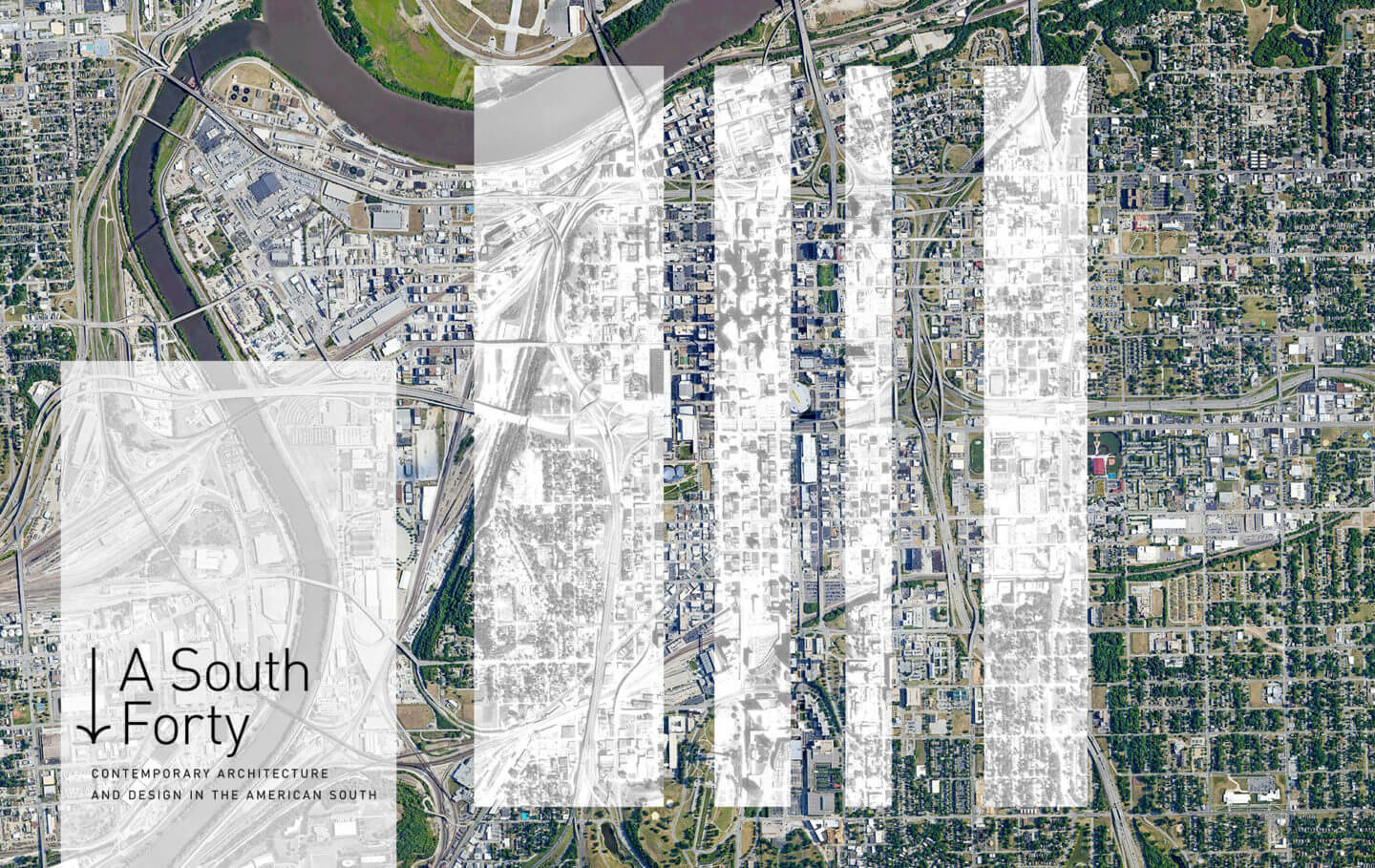 From all of us at Helix, we wish all of our friends and colleagues a safe, happy, and prosperous new year!