The UMKC Department of Architecture, Urban Planning & Design teams up with Helix each fall semester for the Helix Prize, in honor of Bud Persons – a design competition and scholarship grant awarded to students attending UMKC. The annual scholarship was created in honor of the late Bud Persons, who was a Senior Interior Architect with Helix when he unexpectedly passed away in 2002. The award recognizes the his vibrant life and work by promoting the study and knowledge of architecture and design.
This year, second-year students were challenged to create a community center in Lykins Square, a neighborhood in historic northeast Kansas City. The jury selected Alexa Radley (top) for the first place award; an honorable mention was awarded to Anna Greene (bottom).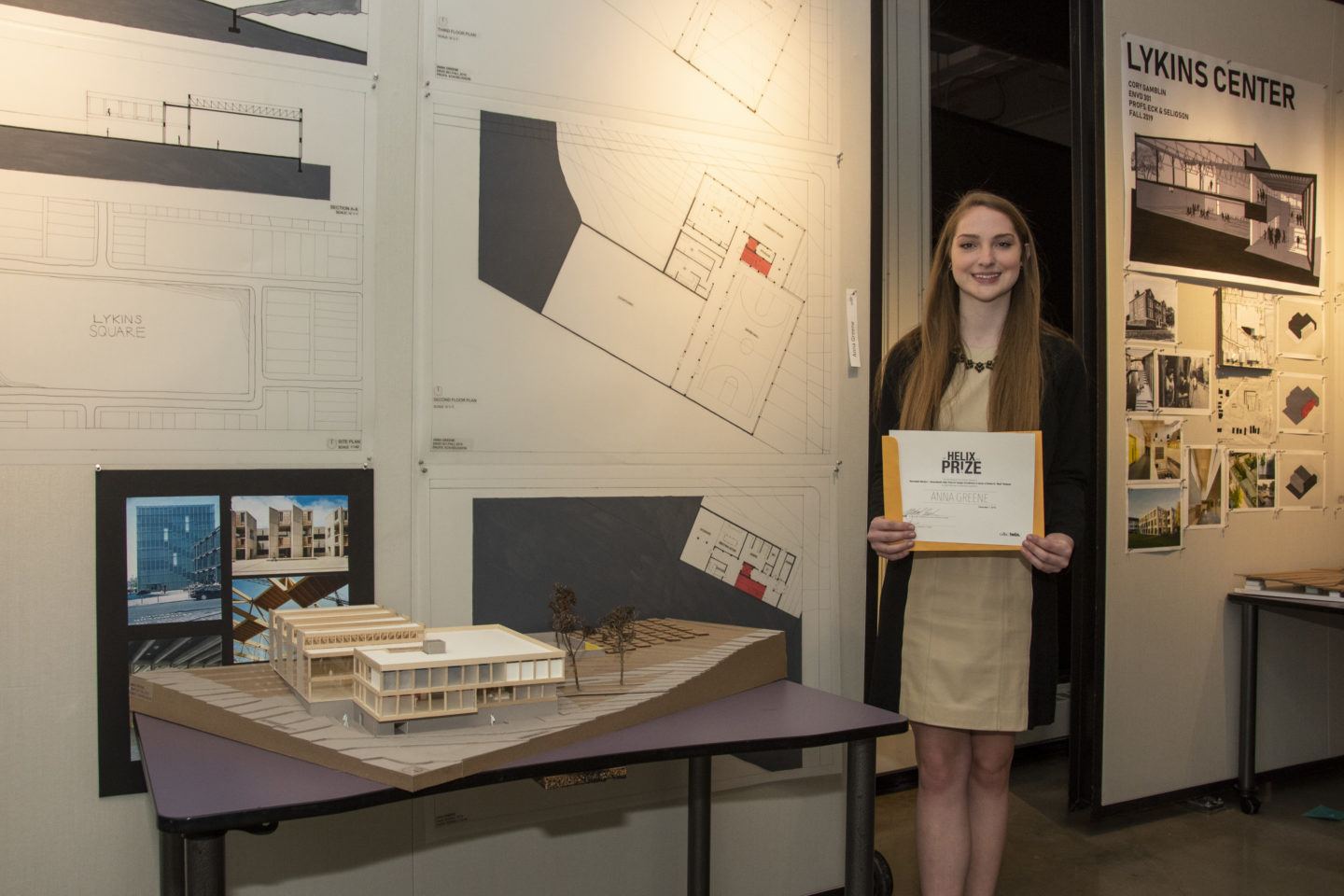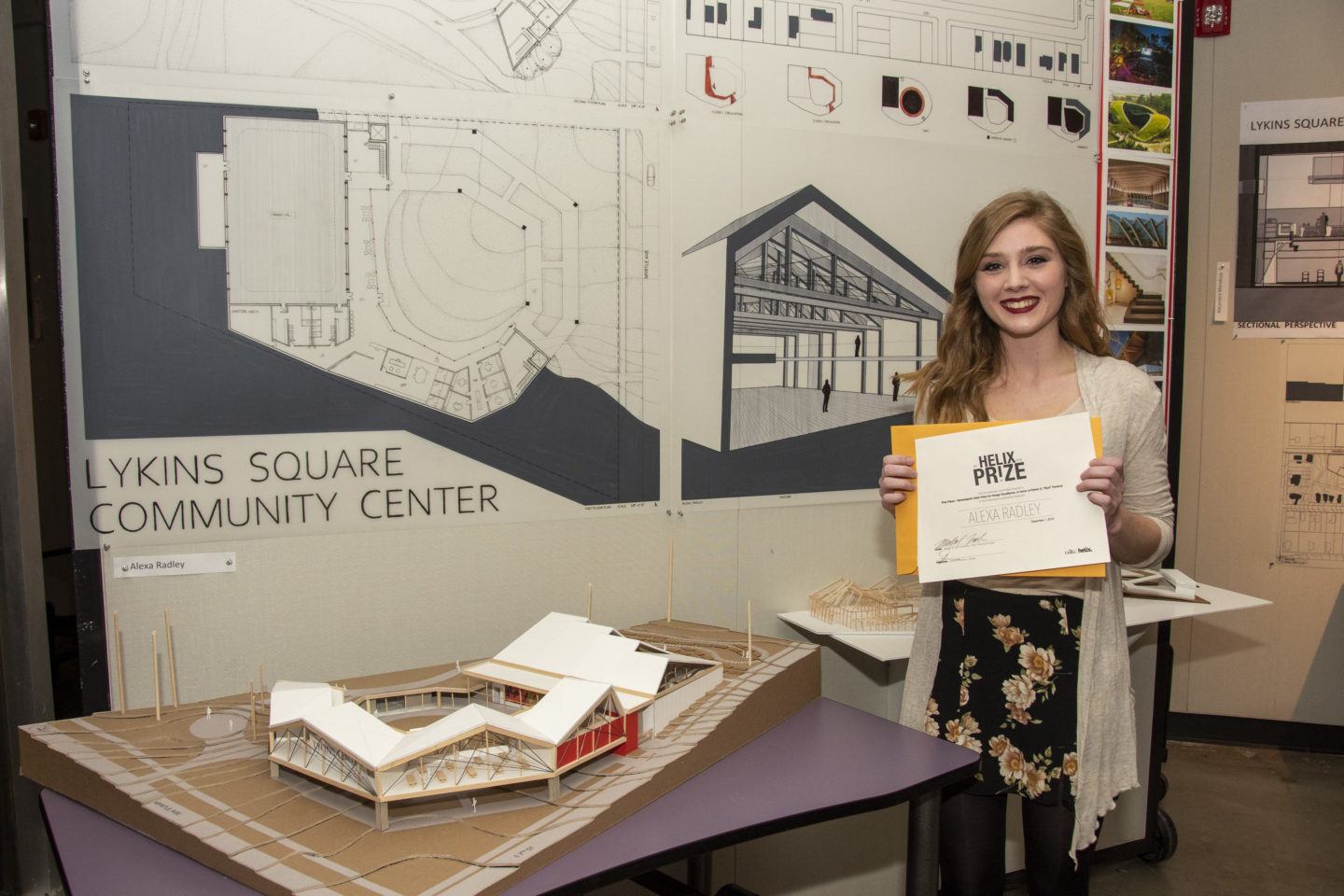 Congratulations to all the UMKC students on their hard work and for carrying on Bud's legacy through your efforts in design. To read more about the winning projects, check out UMKC's blog post about this year's Bud Prize.